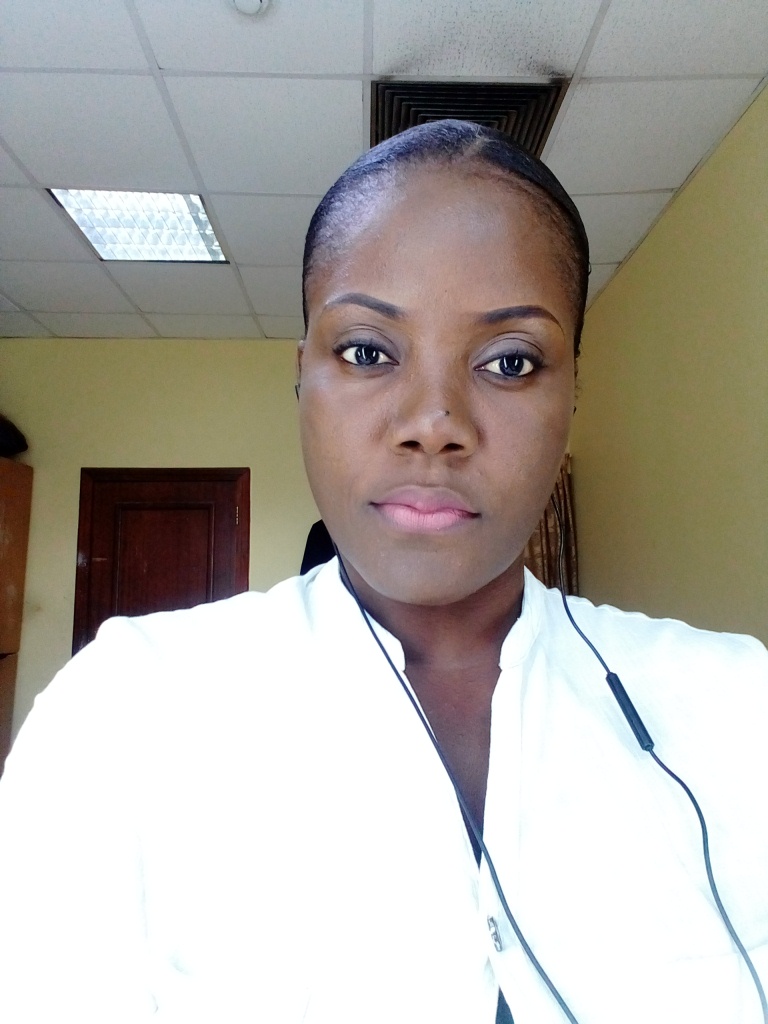 By Mephy James
Award winning journalist and one of the most respected female broadcasters in Ghana, Rebekah Awuah has been nominated for Energy Awards 2021 amid stiff competition.
The Energy Reporter of the Year category is awarded to an outstanding journalist or media personnel, who has impacted the energy sector and the community through sound reporting and outstanding work. The nominee must have presented relevant, credible and impactful industry news.
As a Business Reporter, Rebekah was the overall winner at the 2013 Institute of Financial & Economic Journalists (IFEJ) Gold Awards for Business Journalism, an award given to the most respected and prolific business journalist whose works influenced business communities across board. That same year, she was handed the Best Economic Reporter and Best Television Reporter."
In an interview with Green Savannah Diplomatic Cable, Rebekah said, "Energy is a new but exciting area to work and as a versatile reporter I was challenged to embrace it and learn along the line. I have in the past reported on Business and Economic issues so it became less burdensome.
""I never saw this coming. I am really excited to be nominated for the second time in a row for the Ghana Energy Reporter of the Year award. The first was in the year 2020 when my report on Investing in Renewable and Sustainable Energy as a key pillar for human wellbeing, economic development and poverty alleviation got nominated.
"That story looked at current energy systems dominated by fossil fuels which produce carbon dioxide and other greenhouse gases– the fundamental driver of global climate change. Many economies through the story were urged to invest in renewable and sustainable energy".
Rebekah also gave an insight into how she was drafted to Energy Desk. In her words: "Every opportunity they say is sparked by an action. That call one Thursday morning after lockdown by the then Head of News Madam. Barbara Gaisie to start the Energy Segment with instruction from the Director General of GBC Professor Mohammed Amin Alhassan and supported by management and heads in the Television Newsroom birthed this.
"For this year's nomination, I am truly awed. What i consider my little contribution has been magnified by God. Whether i win or not, this latest nomination and all others mean a lot to me and it is a call to improve every step of the way
"As a lone ranger, pioneer and face of the desk, i struggled to generate unique content and get industry players to trust our brand because for a long while, energy had been a part of Business News; drawing a fine line was not easy".
"I am grateful to those who thought it wise to give me a special training that enabled me work on the line-up and content together with some key players in the industry from the onset. Today, I am proud that a report from GBC Energy News, an infant desk has received recognition and with or without my presence the desk still runs with other equally able hands.
"The journey has been an exhilarating one. I urge all Energy reporters to look to redefine excellence, distinguish pioneering solutions, contribute to the successes of energy sector players, while promoting the growth of the industry through our reportage."
"I look forward to a spectacular ceremony as the awards scheme celebrates its fifth Anniversary this year. The road has been muddy and rough but it survived and same for players in the energy bracket. My prayer is that we deepen the gains chalked and make it one of the enviable awards scheme not just in Ghana but Africa and the World at large says Rebekah Awuah. "
The Ghana Energy Awards has over time positioned itself as a fast-growing brand open to change. The awards scheme has continually realigned the purpose of its award categories to embrace the changing trends and evolving situations faced by the sector. Organised by the Energy Media Group in partnership with GP Business Consulting, the awards scheme aims to recognise the efforts, innovations and excellence of stalwarts in the sector