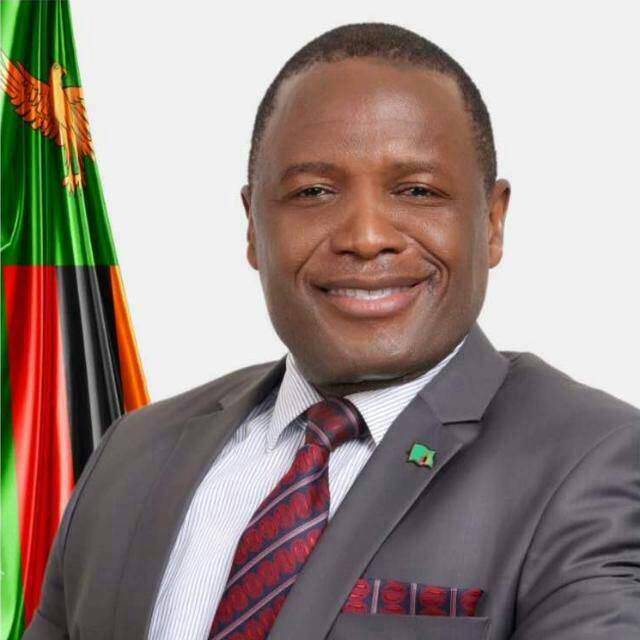 Ambassador Dr. Solomon Jere is the Zambian High Commissioner to Nigeria. He was a Deputy Inspector General of Police in Zambia. The High Commissioner holds a doctoral degree in Law and has lectured at the University of Technology, Sydney, Australia. Ambassador Jere is a gospel singer who has produced more than 25 albums and still counting. According to this highly humble diplomat, there is power in music. His country is known to have the biggest man-made lake in the world. Zambia's wildlife is also superb; not forgetting the famous Victoria Falls and also many mineral resources. Just last year, Zambia, Africa's second biggest copper miner, produced a record output of the metal.
Ambassador Jere in this exclusive interview with Sunday Oyinloye, Publisher, Green Savannah Diplomatic Cable speaks about what many might not know about his country, what African nations can learn from Zambia, his music, and other issues
Excerpts: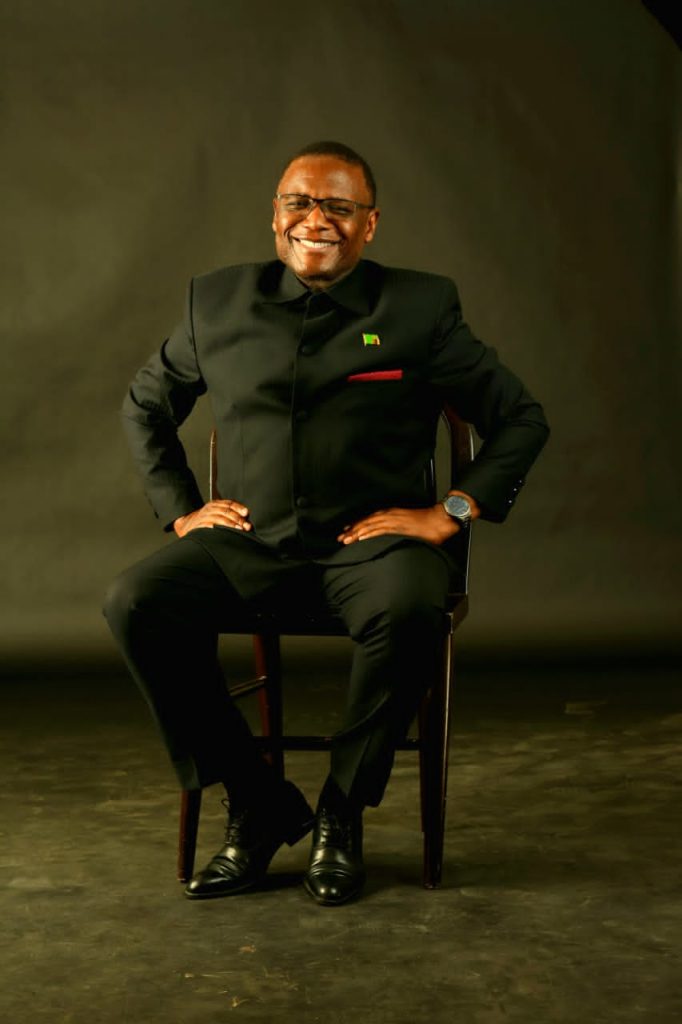 Our readers will like to know you?
I come from the background of policing. My blood is made of police work. I am one person who is addicted to ensuring that there is peace wherever I am and for law and order to prevail. I was one of the privileged people to have been assigned by the President to come into Foreign Service and serve as an Ambassador. I came to learn, and I have learnt a lot. I have been here in Nigeria for almost six years. I now consider Nigeria as home. This is the only country that I have lived very close to the people apart from maybe, Australia. I was in Australia for about five years. Nigeria is my second home. I have no regrets serving in Nigeria. This is a land that I have come to discover as extremely wonderful; full of activities. It's never boring, very welcoming; contrary to what people have been thinking about Nigeria possibly because of what they watch in Nollywood movies. When it comes to reality, Nigerians are not what we watch in Nollywood movies. Nigeria is a modern country, people don't disappear, and there are no witches as being portrayed in the movies. Of course, there is witchcraft just like in Zambia, England, America and other countries, but not as being portrayed in movies. It is an exaggeration. I have come to discover that there are two Nigerians; the Nigerian that you find in movies, and the real Nigerian. And it's the real Nigerian that is sweet.
You just had an election in Zambia, and it was smooth transition from one government to another? This is not the first time that the ruling party would lose to the opposition. When we attained our Independence, 24, October 1964, we went on with the first government up till 1991. The then ruling party, led by late President Kenneth Kaunda lost to Frederick Chiluba . He handed over peacefully in the Church. Frederick Chiluba was the man who declared Zambia a Christian nation in 1991. His party was Movement for Multi-party Democracy (MMD.) Later, his party also lost to the opposition Patriotic Front, which also lost to United Party for National Development in the 2021 election. 18th October of every year is our National Day of Prayer, (Fasting, Repentance and Reconciliation.) which is a public holiday. In my country, we have agreed on "One Zambia, one nation". That has helped us a lot to create bond and unity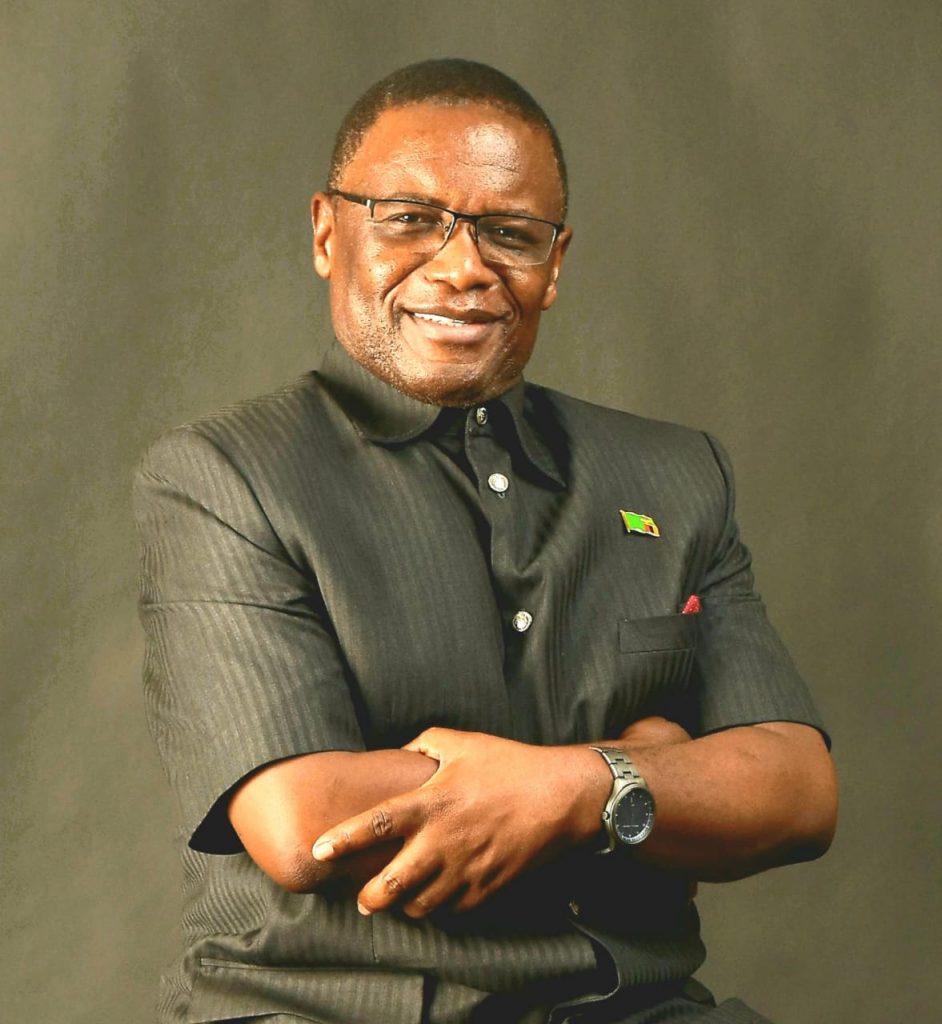 What can the rest of Africa learn from this?
What they can learn from Zambia is communication. The government is always in touch with the people and the people are always in touch with the government. Where there is a gap, it creates animosity and suspicion. When there is suspicion, animosity and doubt, it creates frustration, and frustration boomerang into violence. And where there is violence, there is no peace. That is how Zambia has managed. We allow people to talk. There is a lot of freedom in Zambia. The country has also allowed the opposition to do their things. At the Parliament, they can attack themselves verbally and those who want to walk out would do that. And it ends there; no violence. Another thing other countries may learn from Zambia is the aspect of media. The Media in Zambia is very close to the people. Most of their programmes are very interactive. That interaction with the public by the media has helped Zambians to offset their anger because the government is there to listen. Even now, the current government has opened the door wider. They have said those that did not vote for them should come on board. Institutions of government are given free hands to operate while the media is also free. The only time the media can apply break is when a case is in court, and even at that, the judicial correspondents are there; very knowledgeable about what to publish. That is Zambia for you. The ruling party could become the opposition and the opposition could become the ruling party without any crisis. That is why there is peace in Zambia.
What is the level of economic relations between Nigeria and Zambia, particularly in the area of trade?
Zambia and Nigeria have cordial relationship. You may wish to know that in terms of trade, Zambia has come into Nigeria. For Instance, Abuja Electricity Distribution Company has Zambian investors. We invested in the company. It is Zambians that are managing it. We bought about 60 percent of the shares. Also, look at Master Beef Nigeria; the sausages, the smoked chickens are all coming from Zambia. This company has covered and gone beyond Nigeria to Ghana and major parts of Africa. In Zambia, it is Zambeef, here in Nigeria, it is called Master Beef. They have choice beef. Their products are also in Shoprite outlets. Zambians have also invested in other areas. At the same time, Nigerians are also investing in Zambia. Dangote is there, Sahara oil is also there .And even from religion point of view, a number of Nigerian churches are in Zambia. Redeem Christian Church of God, Living Faith and others, Many Zambians are married to Nigerians and we have Nigerians who have settled in Zambia. Our relationship is not new most especially if you know the history of apartheid. At a time when we were fighting apartheid, Nigeria gave us a helping hand to fight the apartheid system in South Africa. Zambia provided the base. We hosted the African National Congress and other freedom fighting organisations/ countries such as South West Africa People's Organisation (SWAPO) of Namibia; they were in Zambia. Nigeria was one of the countries that came to identify itself as a frontline state.
Apart from Victoria Falls, you have a lot of natural water resources compared to other Southern African nations, what are you doing with these resources?
In fact Zambia is considered to be the most water body content contained country in the region. It is a mystery. When the outside world says we are landlocked; we say we are" landlaked". We have a lot of water bodies and lots of lakes. We have the biggest man-made lake in the world. It is between Zambia and Zimbabwe. It is called Lake Kariba. The reservoir covers 2,150 square miles and is approximately 140 miles long by 20 miles wide, not found anywhere else. Talk about Rivers, we have a lot of them like the Zambezi River, Kafue River, Luangwa River and others.
Are you using these rare natural resources to boost your economy?
Yes, we have carefully used the water resources considering that our neigbouring countries would also want to have water. For example, we dam for electricity and export to other countries that do not have water bodies as we do. That aside, Zambia now has gone into the area of water irrigation. On the Western part of Zambia, we have Kuomboka ceremony. The Kuomboka ceremony is more 300 years old. The word Kuomboka means "to get out of the water onto dry ground". The ceremony takes place at the end of the rainy season, which is any time from February as the flood plain in the Upper Zambezi Valley rises. The ceremony marks the movement of the king from the palace in the flood plains to the palace on the higher land, paddled in 2 huge canoes by 50 oarsmen. It is one unique ceremony that continues to attract tourists from different parts of the world. It is a spectacular ceremony that is only found in Zambia. That is one area of tourism .So we use our waters for Agriculture, Energy and Tourism.
Your wildlife in Zambia is also unique, you have the big five; elephant, lion buffalo, leopard and Rhino, what are you doing with your wildlife. I also remember that very recently, there was an issue between some villagers and rangers in your country over game meats?
What the Zambian government has done is to create laws and rules including regulations. When you talk about poaching, the Zambian government is very strict about it, starting from wood poaching (firewood). The bushes are protected, forests are protected, animals are protected, birds are protected, minerals are protected, the waters are protected, and the land is also protected. When it comes to wildlife, we have what is known as wildlife police. This is a peculiar wing of government. Zambia Wildlife Authority (ZAWA) ZAWA has a police wing with special qualities to trace and even smell poached meat. At the same time, they have an intelligence wing different from the regular police. These guys are able to tell whether meat is licensed or not. There are meats that are not licensed. The elephant tusk is protected, if you are found with elephant tusk without a licensee, the punishment is a number of years in prison, same for Rhino horn and hippopotamus teeth. They are very expensive. Some people would want to kill the hippopotamus just because of the teeth. People kill Rhino because of the horn; or kill the elephant because of the tusk. People kill the buffalo because of the head. So these things are well regulated. We have a huge population of animals in Zambia. We are blessed in Zambia; though we don't talk much .You must have heard about the Black Lechwe. It is a special animal that we have in Zambia. We also have white Rhino .You must have also heard about Zambia bat migration. The bats start to arrive in Zambia's Kasanka National Park towards the end of October in search of the seed-rich fruits that fill the trees. It's a mystery. So, the Zambian government has regularized our wildlife to make sure that all the animals are protected. The forests too are protected as I said earlier. You've got to have a license to burn wood to make charcoal. Everything is regulated. And let me tell you something, some of the poachers are not even from Zambia. They come at night with helicopters, shoot the animals (not to kill) to become unconscious and then carry them away to put in their game reserves. But the Zambian Air Force is now ever alert. Domestic animals are also are regulated, particularly their movement. Government even announces when to inoculate these animals. The government of Zambia has the capacity to even count the number of animals that are in the parks
Do your cattle roam?
No, everything is well regulated. The migration is controlled because we know the season when they are supposed to move.
Copper is your major income earner in Zambia, what is the government doing to protect communities where mining activities are taking place?
After the privatization of the mining sector, a lot of foreign companies came to invest in Zambia. The Zambian government has ensured that certain procedures are followed just as we have in the wildlife. There are rules guiding the mining sector in order to protect the environment. Those companies have corporate social responsibility. There is an undertaken by the companies that before they go into executing, they will respect the environment. The Environmental Council of Zambia is always monitoring them. The current administration has even introduced a new ministry targeted at promoting the environment.
What is happening to the proposed Nigeria –Zambia Joint Commission?
The importance of Nigeria –Zambia joint Commission cannot be overemphasized. We are going to have a number of ministries to come and meet with similar ministries in Nigeria. This will be done under one roof. They will deliberate on a number of issues and come up with what is beneficial for the two countries thereafter; there will be signatures by the two countries in form of MoU. That will help balance of trade between the two countries. So, Nigeria-Zambia Joint Commission is being worked on
Apart from being a former Police officer, what else do you think people might not know about you?
I am one person who is an addicted lover of Jesus Christ; strong, Christian. I attend Seventh Day Adventist Church. I am also into music. I have done more than 25 albums. I started singing in 1994. Fortunately or unfortunately, I am not ready to stop. I want to continue, even to do more. When I sing; strictly gospel, I share. Again, when I read my Bible, I share what I read in songs so that other people will come to know the saving knowledge of Jesus Christ. I have my online Radio which I operate in my spare time. The online Radio talks about Jesus Christ. It is called Odi FM. When you go there, you will find a lot of Nigerian music, Malawian music, Zambian music among others, but strictly gospel.
You still sing as an Ambassador?
Yes, I have a small studio here. The first thing I did was to come up with a small studio. I write, compose and record a lot of songs. I have a brand new musical style which I call NaijaZam( Nigerian-Zambian music). I mix Yoruba, Hausa, Igbo, Tiv, Idoma with my Zambian language; same beat same rhythm.
How are you able to combine your work as an Ambassador with music?
I do tithe my time. Tithe is giving to God what belongs to Him. I make sure that 10 percent of my time is fully dedicated to God either early in the morning, afternoon or in the evening. When I am supposed to be relaxing in my spare time in most cases, I spend such time to compose music. When I sing and record, I distribute to people freely. It's non-commercial. I have shot a lot of videos and came up with many inspirational songs to lift the spirit of those whose hearts are troubled.
You appear to be a very kind person, but the general perception of the police is negative in Africa?
That is another dimension indeed. Police work unknown to many is the only job in the world that is paid to enforce the Ten Commandments of God. Policemen are paid to enforce the Ten Commandments; thou shall not kill, thou shall not steal, etc. When I was in the police, I found it so easy to sing about my job, the Ten Commandments and the laws of the land. I had a programme called Police and You. It was an interactive phone-in programme. As a lawyer, it was very easy for me to talk to the people about the Law. And ever since I left the police, I have been using music to pass message of law and order to the public. Music reduces anger and rage even on the road.