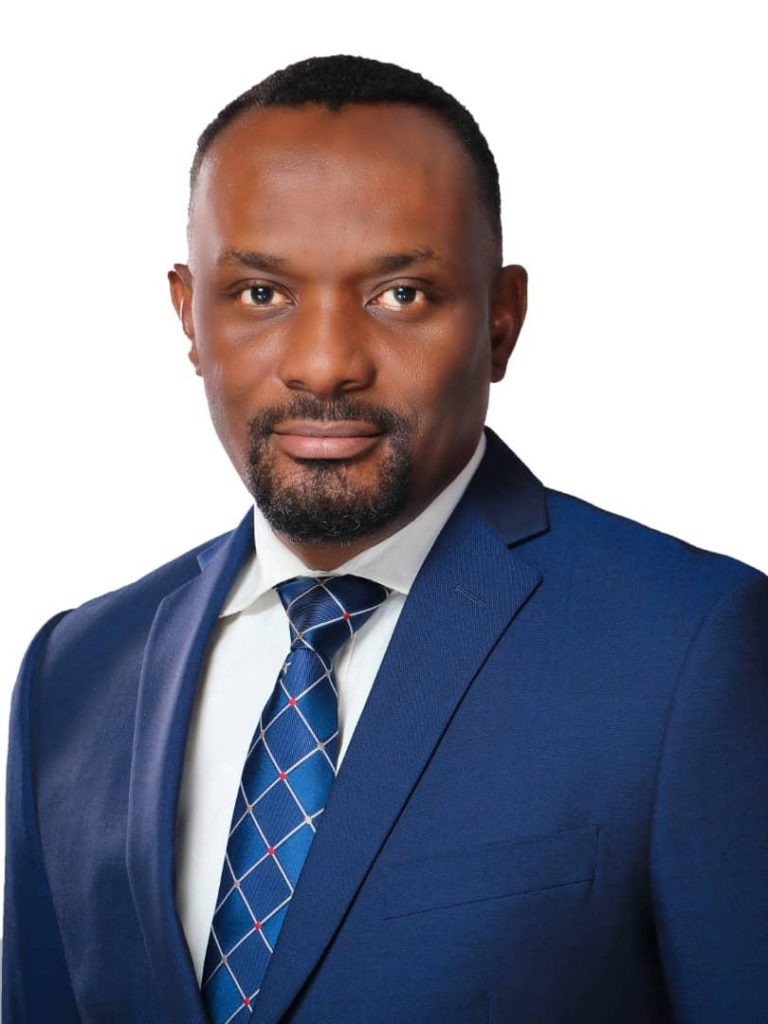 By Sunday Oyinloye
Acting Executive Secretary /CEO, Nigerian Investment Promotion Commission (NIPC), Emeka Offor has commended the NIPC Freedom of Information (FoI) Team for NIPC's ranking as the most responsive amongst 232 government agencies in the country.
He gave this commendation when he was presented NIPC's award by the NIPC FoI Committee who received the award on behalf of the Commission at the National Freedom of Information Awards organised by the European Union, International Press Center and Media Right Agenda on Friday.
Offor further enjoined all departments and units in the Commission to keep their eyes on the ball.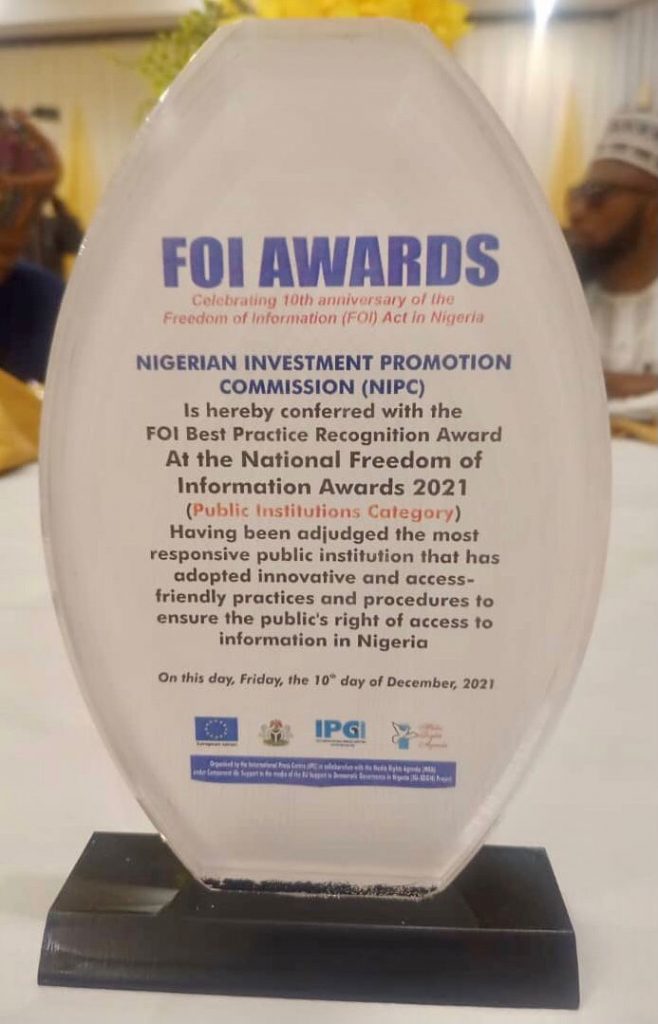 "Recognition [such as this] is the highest level of motivation – that amongst all your peers, you are the best.You have the support of Management. And it will also be great if [NIPC] can get recognition because of the work we have done in Investment Promotion, Investment Facilitation, Procurement, Policy Advocacy… and win awards as the best investment promotion agency in the world," he charged the Committee and staff.
"In all what is expected from us, we can start by winning an award for attracting the highest quantum of investment in Africa," he enthused.
In turn, Chairman, NIPC FOI Committee, Mr Sabo Isiaku stated that winning the FOI Award is an excellent parting gift for NIPC's former Exec. Sec/CEO, Ms Yewande Sadiku and a good omen for the Acting Executive Secretary/CEO
He further stated that the criteria used to rank Ministries, Departments and Agencies (MDAs) was their responsiveness to request for information, of which NIPC came top for the first time.
Earlier NIPC was adjudged the first position in this year's rankings after taking the second position consecutively in the last 2 years – 2020 and 2019, moving over 73 places up the ladder in the last 4 years.