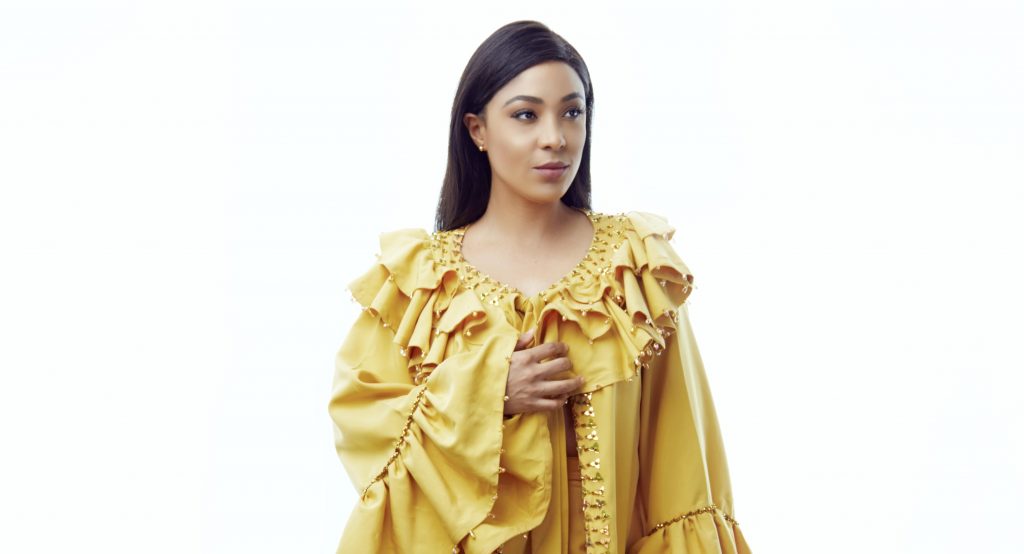 Ghanaian Actress, Nikoletta (Nikki) Samonas needs little introduction in Africa movie industry. The beautiful movie star came to the limelight in 2006 after she was featured in the television series, "Ladies & Gentlemen" .Nikki also made appearances in "Beyonce" and "President's Daughter". Both films became Ghanaian box-office hits and were widely acclaimed throughout West Africa. Her first lead role was in the 2010 film, "Pretty Queen" produced by AA Productions and directed by Lancelot Imaseun. That project catapulted her acting career into the mainstream Ghanaian Film Industry. A very humble, personality, Nikki had her first commercial modeling breakthrough in 2011 with Hollywood's Chris Aire in luxury fashion jewelry. Her exceptional performance in "My First Wife" where she co-starred with Nigerian Actor, Jim Iyke extended her prowess across West Africa. Nikki has since worked with top actors and actresses from around Africa.
Nikki's outstanding and flawless acting skills in the television series "Guy Guy" which is making headway on Ghanaian television landed her a nomination for the Best Lead Actress in a comedy series at the Ghana Movies Awards and the Golden Movie Awards from 2014 – 2016. Miss Samonas also starred in "V Republic" which airs on DSTV. She is a host for a cooking show called "Say is with Food" on TV3 and DSTV and also starred in the internationally acclaimed romantic comedy drama movie "Potato Potahto" written and directed by Shirley Frimpong Manso. Nikki partnered with UNHCR as a High Level Influencer. She has been involved in varied brand and product marketing, advertising and commercial modeling from 2006 till date. The award winning and box-office hit actress has featured in several movies and television series. Nikki Samonas has won several awards starting with the 2011 City People Movie Awards, where she emerged as the Best Supporting Actress of the Year, and to the latest awards ;New Vision International Film Festival 2019;Best Actress Africa, Glitz Style Awards 2019; Movie Personality of the Year, amongst other awards.
Nikki Samonas speaks exclusively to Sunday Oyinloye, Publisher, Green Savannah Diplomatic Cable about her career and other issues
Excerpts: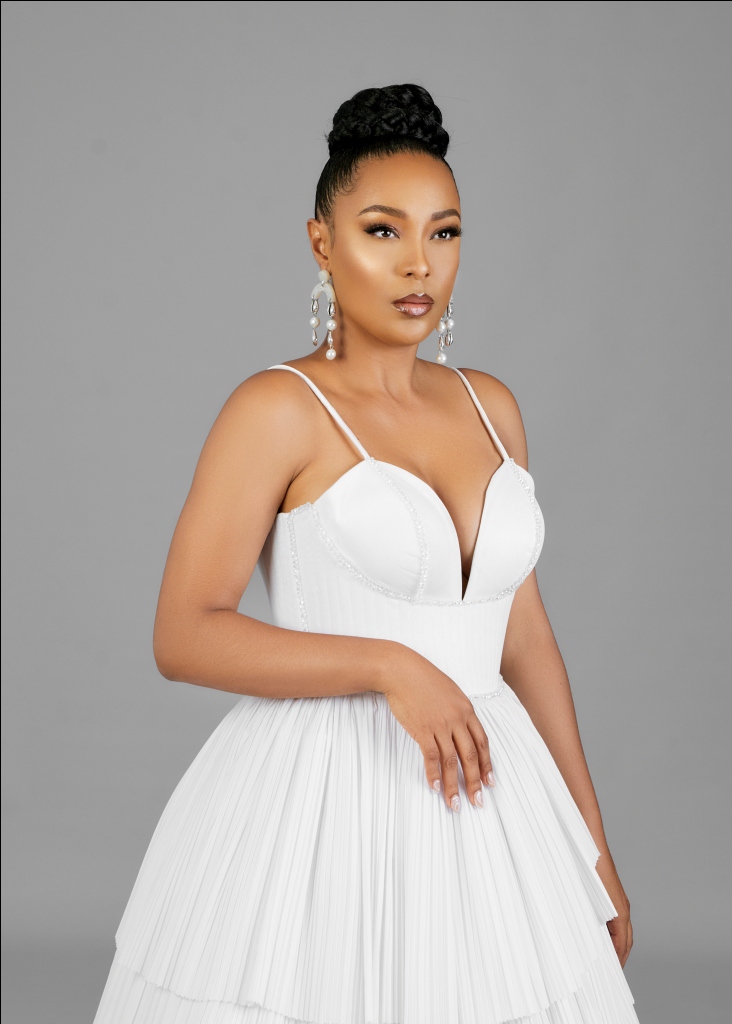 What motivated you into acting?
I had no idea I would go into acting. I was called for an audition for an advert and that's what landed me into the industry. After representing some brands as a commercial model, I was once again asked to audition for a movie role and I got the part.
You must have faced some challenges at the beginning of your career, would you like to share it with our readers?
Well, as I was new in an industry I never dreamt of going into, I had to learn the hard way. Assuming roles and playing the part right was one. Communication skill with industry players is important; you have to learn how to relate with industry players so as not to offend anyone. Another challenge was finances. Of course you have to make sure the bargain is done right and doesn't mess the relationship with industry folks.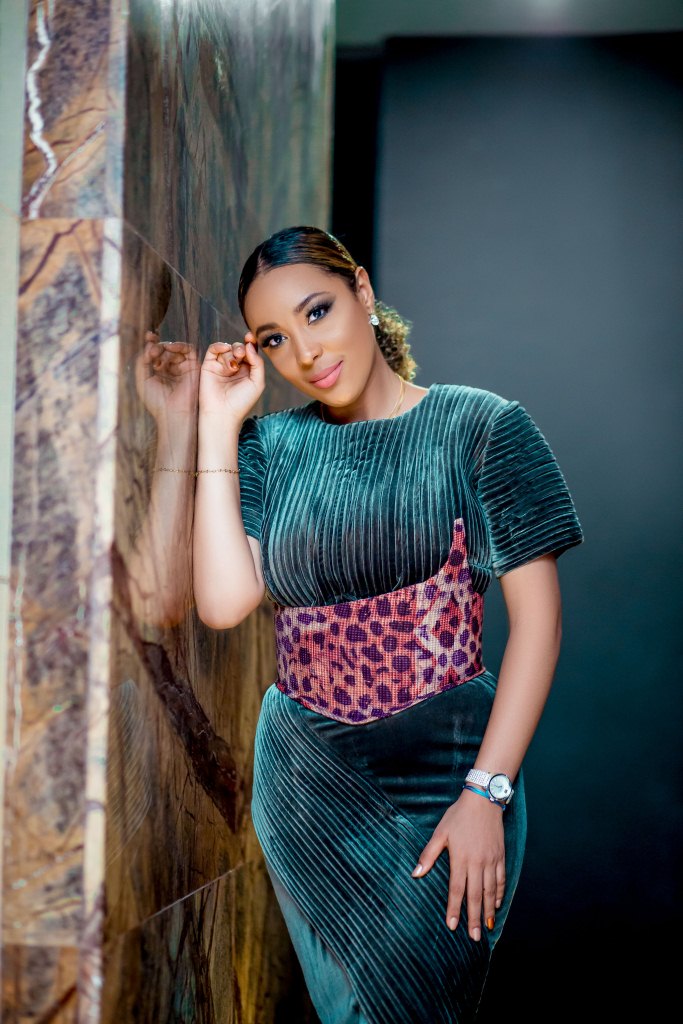 At what point would you say you had breathtaking in life?
I don't think I have had one yet.
You have featured in a lot of movies, which is your favorite?
I don't have a favorite. I can't choose just one. I have a couple of favorites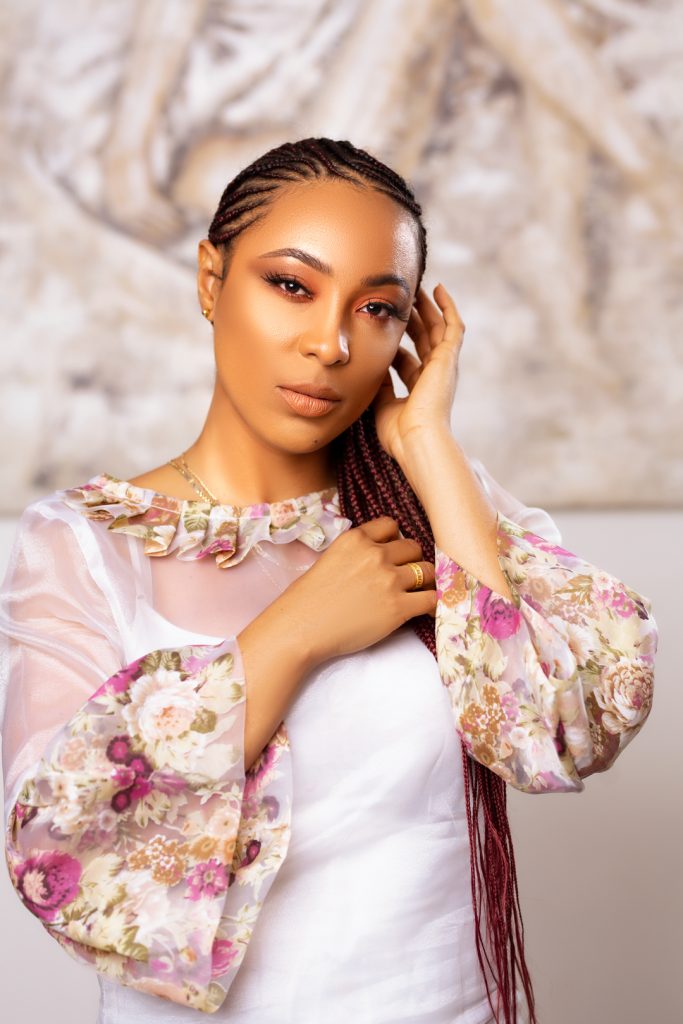 Have you ever been confronted with a situation where you have to give your body for a role in a movie or advert?
No, I have not
What went through your mind when you won "Best Actress Africa" award at the 2019 New Vision International Film Festival?
I was elated. I was in disbelief; highly ecstatic. But most importantly, I was grateful for the recognition.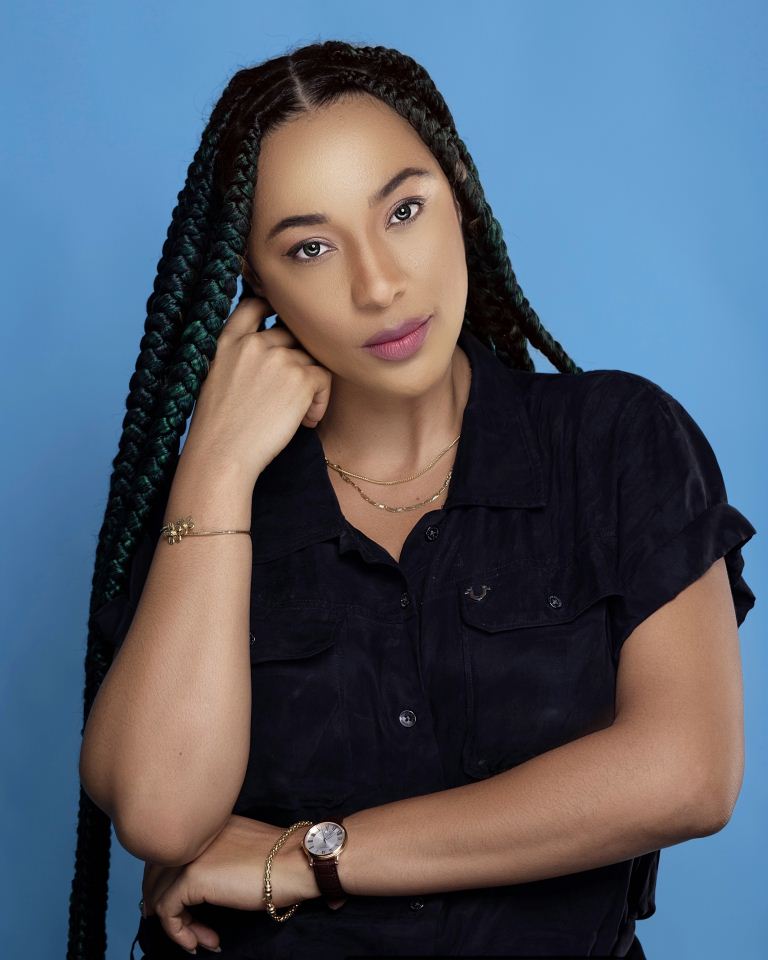 Would you like to speak about your involvement with the United Nations High Commissioner for Refugees?
I was humbled when I was given the opportunity to be the ambassador for the UNHCR and happy to be a part of this body. I am passionate in helping my brothers and sisters who are displaced. I feel that everyone deserves to have access to the simple basic things in life. And will continue to help this cause.
You are one of the richest Actresses in Africa, what are your thoughts about riches?
I am very simple lady and I believe a good name is always better than riches. Surely everyone aims to be comfortable in life and that's what we strive to do in order to take care of ourselves, families, loved ones and those in need.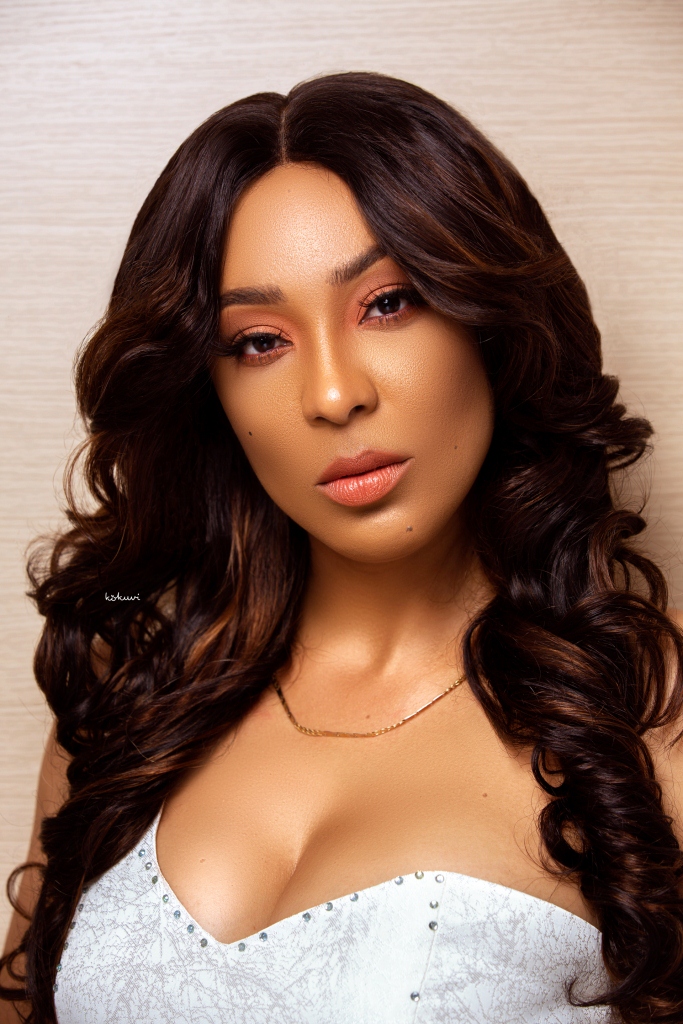 Give me a picture of your ideal man?
Physique – just be physically fit. I need my man to be healthy; Character – Respectful, God fearing, responsible strong willed patient kind … its endless.
How are you dealing with pressure from men, particularly gold diggers?
How will I know at all in the first place? But clearly, no one wants gold diggers. I am yet to find one.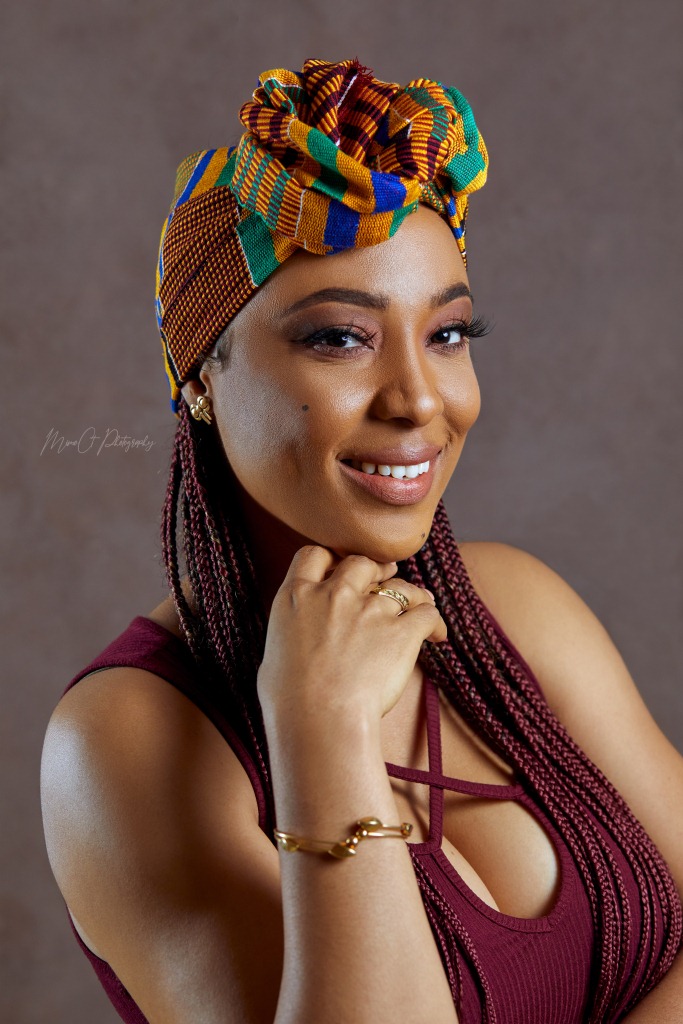 What is your perception of Ghanaian and Nigerian men?
I would t differentiate either. Every man is unique and has his own temperament, that's how I see it. It has nothing to do with what country they are from.
Have you ever had any relationship with a Nigerian outside the set?
Yes
How would you describe your controversial sex scene with Nollywood actor, Jim Iyke, and if you have your way would you do it again?
It's just like every other sex scene. I may or may not do it again, it depends.
What is that thing that the world does not know about Nikki Samonas ?
Nikki is an artist and can paint very well.