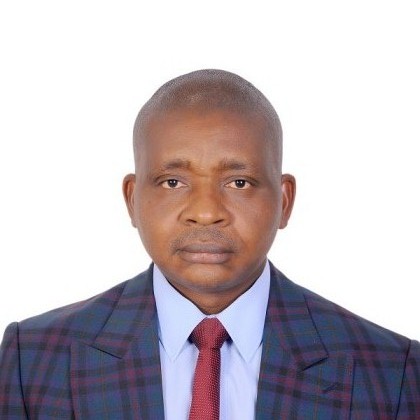 By Sunday Oyinloye
My dear Nigeria, I am constrained to write another letter to you exactly seven months after I wrote the first one. If you could recollect, I did a letter to you on 6th September, 2021. Before then, I did articles on some of the challenges you were facing and the need for you to wake up from slumber. Forgive me if a young man like me advised a giant like you to wake up from your slumber. After all, I said it for your good and the good of all of us, your children.
Just as I said in my first letter to you which you never acknowledged, I respect you because you gave birth to me. I will not deny you, though your attitude in recent times has made me begin to wonder whether you are my real parent. But, I'm sure, I am not a bastard.
Nigeria, permit me to quote the third and fourth paragraph of the letter I wrote to you in 2021, which I am sure if you had read and digested, you wouldn't have been in the mess you have found yourself today.
"I am happy that you gave birth to me. You are one of the greatest nations in the world. You are so loved by God that you hardly experience serious natural disasters. Most of your disasters are man-made and self-inflicted calamities. That you are loved by God is not in doubt. Not only do you have mineral resources in abundance, you are also blessed with some of the best brains in the world, be it in science, humanity and business.
"While I wouldn't want to touch on anything religion because some of your children (Christians and Muslims) are so fanatical about it, I give it to you, that you have some of the finest clerics in both faiths. Perhaps, they are the ones standing in gap for you; otherwise, you would have gone the way of the Biblical Sodom and Gomorrah which were destroyed with brimstone and fire because of the wickedness of the inhabitants".
It is worrisome that after seven months that I advised you to talk to some of your children who are trying to destroy your name, you have kept mum as if all is well when in fact, no one's knows your future. Even you, I am not sure you know where you are going. This is really sad coming from a parent that was once the envy of the world. A good story would have been that of grass to grace and not grace to grass as we have it today. My parent Nigeria, please search your conscience and begin to do things right, as you are running out of time.
With your two eyes open, some of your children have become terrorists, killing innocent ones. Under your watch as a parent, some of your children have become ritual killers, selling human head for less than $50 and other human parts for less than $100, and I wonder how you are able to sleep with the atrocities being committed by some of your children.
My dear Nigeria, with your two eyes open, your roads are no more safe, your rail; no- go- area, your waterways unpredictable and traveling by air by few who could afford it has also become very risky because of the activities of few of your children who are bent on destroying your name. Now, they have grown to become monsters and are even a threat to you.
It is also sad that some of your children who are supposed to be in school are presently at home because you couldn't keep your promise. A giant like you should have known that if you keep your children idle, they might become ready tools in the hands of the enemies.
My dear Nigeria, if you have not been told, I want to reveal to you that you are already bleeding. This is why I have to do a second letter, so that you don't bleed to death. I am not trying to be a prophet of doom, but all the signs are there that you are already on life support machine.
You gave birth to great men and women; their list is endless, Wole Soyinka, Chinua Achebe, Chimamanda Ngozi Adichie. Ngozi Okonjo-Iweala, Obafemi Awolowo, Nnamdi Azikiwe, Amhadu Bello, Aminu Kano, Tai Solarin, Queen Amina Bakwa, Funmilayo Ransome-Kuti, Ladi Kwali , and a host of other living and dead legends.
With all these legends and others as your children, one would have thought that things will be well with you. Unfortunately, that is not what we are witnessing at the moment. What we are seeing today are few of your wicked children trying to pull you down at all cost, because you sold yourself very cheap. Even, your colleagues who used to hold you in high esteem no longer have respect for you because of corruption and other forms of evil being perpetrated by your children.
Nigeria, I plead with you to act fast because delay might be dangerous. Some of your close children and friends might be deceiving you that all is well with you, but I tell you, and in truth that almost everything is wrong with you, and you have to save your name.
It is my hope that you will act fast on my second letter to avert more troubles.
On my part, I will continue to work and pray for your progress knowing that with God, all things are possible. I only hope that you will not take God for granted for too long.
I remain your faithful and loyal son, Sunday Oyinloye