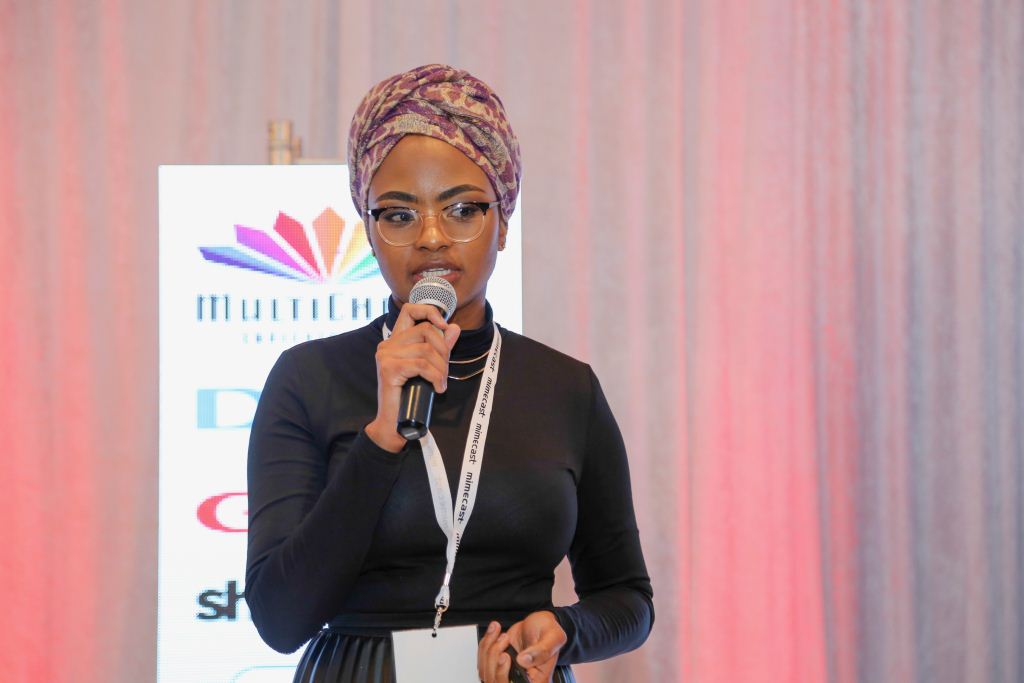 Amanda Sibiya is South African Entrepreneur and brand development specialist. She is one of the young thought leaders for the African Heritage Programme at the Mandela Institute for Development Studies (MINDS), a mentor and speaker to African Entrepreneurs across the continent. Recently, Amanda was selected for the 2022 Mandela Washington Fellowship, a flagship program of the U.S. Government's Young African Leaders Initiative (YALI), established in 2014 by President Barack Obama. Her passion is in empowering and equipping other African entrepreneurs who want to build brands that will outlive them, while building a legacy of brands that will represent innovation in the global landscape. The young entrepreneur is a qualified brand strategist, designer and animator with 10 years of experience in the field.
Her entrepreneurial journey started in 2014 when she co-founded her first successful, internationally recognised design agency and publishing company called Conte Creatives Agency & Conte Magazine, respectively, until it was ultimately sold. Her career is anchored in a continuous mindset of learning and a great passion for the African continent and its heritage. She currently runs a branding agency called Branding Africa based in South Africa with a recently launched office in Uganda, aimed at helping African business grow through effective brand strategy.
Sibiya's experience in entrepreneurship and brand building has afforded her the opportunity to work with both big and small brands across borders, giving talks and conducting workshops on branding, entrepreneurship, mindset and shifting brand perception specifically for the African Entrepreneur. She is the leader of Hadithi Africa – a contemporary online educative platform that teaches and exhibits the African heritage, which has been recognised as the educative platform of the year 2021, by the South African Prestige Awards. Both Branding Africa and Hadithi Africa are subsidiaries of Hadithi Africa Media Group, a group of African brands aimed at retelling the African Narrative.
Amanda Sibiya speaks exclusively to Sunday Oyinloye, Publisher, Green Savannah Diplomatic Cable
Excerpts: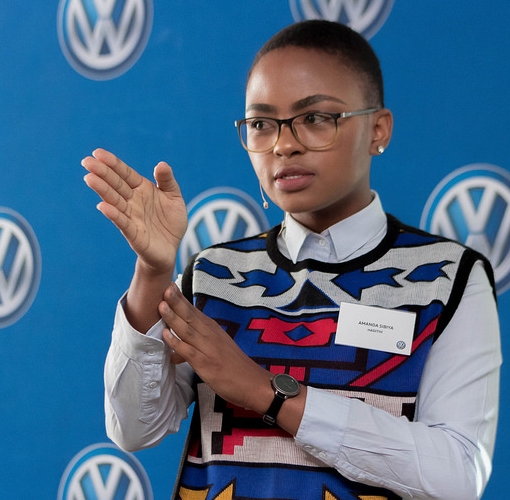 Why does Africa need branding?
I believe Africa is the mother of all civilisation, but there is an untapped and hidden narrative about Africa that has not yet been documented. There is also a great history of the African people that has been stolen and as a result not documented. The African heritage itself is something Africans are not fully aware of and I believe if we lived out our heritage we would sour higher than we currently are. Branding is the principle of shaping your perception about something and in this case, our perception of Africa as a continent. Africa needs rebranding in order for us to represent innovation in a global landscape.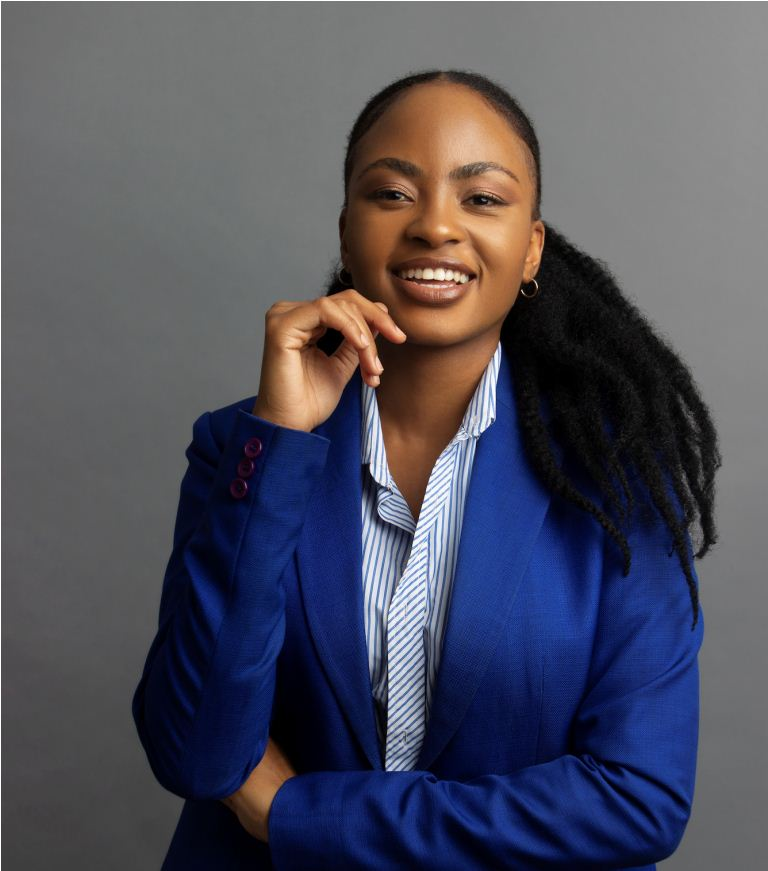 As one of the young thought leaders for the African Heritage Programme at the Mandela Institute for Development Studies, what is your perception of the entrepreneurial spirit of an average youth in the continent?
According to the African Development Bank (ADB), 22% of the working age population in Africa are starting businesses, which is the highest in the world. This is impressive also considering that Africa is the youngest population in the world as well. This shows that the spirit of the youth when it comes to entrepreneurship is positive. But if you looked a bit further in which countries have a higher percentage of entrepreneurs you'll also realise that a big ratio of that percentage are starting businesses out of necessity as opposed to passion, making it less likely for them to build brands that will outlive them. From the communities I've been part of and interactions I've had with young entrepreneurs, the general consensus is that they have high spirits in starting businesses but it gets challenging to keep running those businesses for ample reasons such as , lack of support, lack of funding, an existing knowledge gap, among others
What are the challenges faced by young entrepreneurs in South Africa and how can those challenges be addressed?
As I mentioned earlier, there are quite a few challenges we face as young entrepreneurs and depending on your success level, your challenges will also match your success. Among many others I know the one challenge many South African entrepreneurs face is the lack of funding or support from government institutions. Though grants and programmes exist, these almost exist and are accessible to those who are privileged to know about them or have someone on the inside that can fast track an application. I don't think young African have a challenge in starting businesses, numbers show that we're quite willing and able to do so, the challenge is in keeping those businesses running and making sure they don't only benefit us but also the community around us.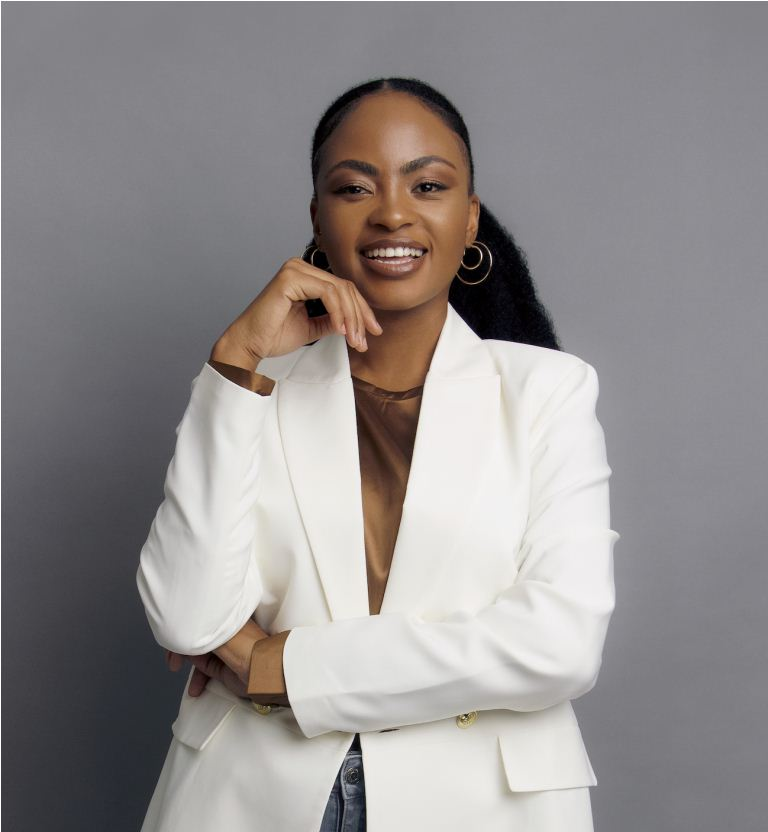 As a brand development specialist, you must be familiar with the challenges young entrepreneurs in Africa face in penetrating the international market, where does a brand development specialist like you come in?
I get this question quite often, and my response stays the same. In order to build a global brand, one must be relevant in local markets. The penetration of a business into a more international market should not be the first priority for any business. But if they are successful in being relevant in local markets, they can then work towards becoming a global brand. Where I would come in, in that instance is in making the business relevant in those local markets while developing a sustainable growth strategy in order to penetrate into whichever international market the brand sees themselves in. The first point of reference is in studying their desired international target audience and then tailoring their service/product to suit them.
You co-founded internationally recognised design agency and publishing company called Conte Creatives Agency & Conte Magazine before it was sold, what memories do those business entities left on your mind?
I will say so many good memories. Conte Creatives agency was sold and I kept Conte magazine to later rebrand it into something else, but both have left such fond memories and great lessons learnt from challenges, mistakes and problems we faces along the way. Those entities leave me with great experiences that I share on a daily with other entrepreneurs and it leaves me with the assurance in knowing that I was called to be an entrepreneur.
Your company Branding Africa recently launched office in Uganda, why Uganda?
It wasn't an intentional decision but rather one of convenience. We had one of our team members relocate to Uganda and we made the decision to take advantage of that to launch a new office there as well. It did come with its challenges of learning the local market and buying culture also the industry but eventually it turned out to be one of the best decisions we could have made.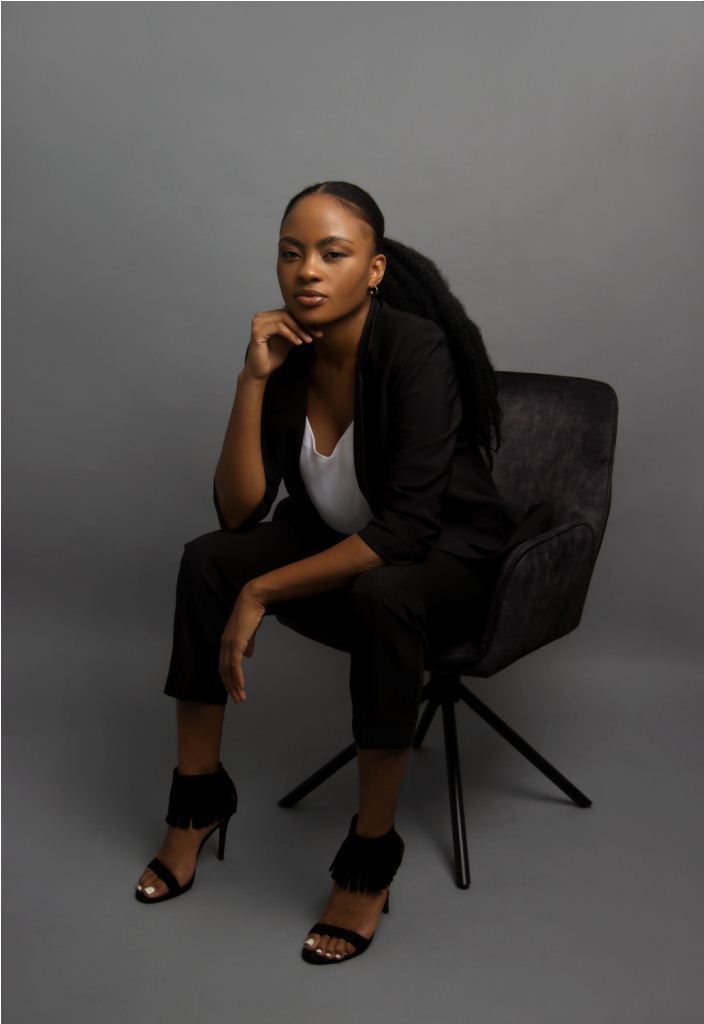 You have worked with big and small brands across borders, what has been your experience with those brands?
Each brand comes with a different experience, different challenges and also different pressures. As a team, we go into each project with an enthusiasm that we can help them with their brand challenges. Because we work with brands in different industries such as, NPO's, companies in the diamond industries, information services, real estate and others, our experience in branding has also expanded into those industries as well.
What does Hadithi Africa do?
Hadithi Africa is a contemporary research and educative platform of the African narrative. We build educative easily accessible platforms (print and digital) that aim to teach the African narrative, heritage, culture and history. Our aim is in wanting to make sure our African narrative and heritage is documented for future generations to have access to, because we believe embracing our heritage allows us to grow with our identity intact.
There is no doubt that you are a successful entrepreneur, what are you giving back to the community as corporate social responsibility?
Our passion as Branding Africa is in skills development for youth led start-ups. We offer programs to that demographic in helping them build ventures that impact not only their immediate surroundings but also the community around them. We want to extend our work in this area, and look forward to other programs and initiatives we will launch in the coming years.
Are you currently working on something unique that you would like to share with our readers?
We're always in process of either bettering what we already have or launching something new and I'm excited to mention that we're working on a continental brand building blueprint program, tailored for the African entrepreneur with the research and consideration of All African markets. This program is still in the pipeline but it is an extremely exciting thing for us to work on with great stakeholders across the continent; building something for African Entrepreneurs, developed by African entrepreneurs from different disciplines and industries.
Give me a picture of Africa of your dream?
The Africa of my dreams is of a prosperous Africa where we are the representation of innovation in the global landscape; where we take advantage of our heritage in order to prosper, an Africa, where our youth occupy high seats on the tables of people who make policies to benefit the African people. A picture of Africa where the young black child is represented in every way, shape, or form to further inspire and propel African greatness and a legacy worth leaving behind.