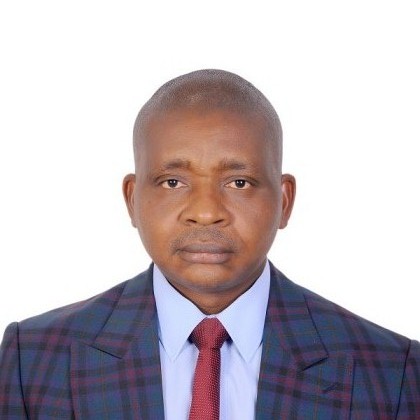 By Sunday Oyinloye
In May, 2019, I got a Facebook friend request from an herbalist in Ghana who promised to make me rich overnight, I just laughed and blocked him. The conman or real herbalist put his contact details and photos of heap of dollars on his page. I receive such scam requests, messages and phone calls almost on daily basis because some of my details are in public domain; therefore, I try to be as careful as I could when responding to messages and calls.
As I said in my article on the Ghanaian herbalist three years ago, it is a tragedy that many Africans worship money and could do anything to be rich without working for it. I told the herbalist in my piece that like most human beings, I like money, but I am not looking for what the Yorubas (a tribe in Nigeria) call Owogbona. If you translate it straight, Owogbona means "hot money", but the correct meaning is blood money.
Three years after the Facebook friend request from the Ghanaian herbalist, I got two scam massages which I feel I should share with the public unedited. Many across the globe might not fall to such scam messages, but some would have walked straight into the trap of the fraudsters.
Interestingly, one of them claimed in the scam letter to have blood cancer, and that the doctor told him he has few days to live before he dies, and i decreed after reading his letter that what he claimed about blood cancer comes to pass because he has chosen the apple of God's eye as his would be victim
Read the unedited scam emails below:
Complement: My Name is Mrs. Laden Francis
I have blood cancer disease and the doctor says that I have just little days to live in this world before I die. I am an American Citizen; my late husband is dealing with Gold exportation business. I was born on 26th may 1949.
Now that I am about to die because of this cancer disease, I want to hand over my late husband's wealth to you for humanitarian aid. I want you to inherit our wealth which is Seven million Eight Hundred Thousand US Dollars ($7,800,000.00). But before that you have to assure me that you will use at least 50% of this money to help the Ukraine refugees in Poland. Poland Disaster Management Agency said that the Ukraine refugees in Poland is estimated at nearly four million Five hundred thousand and mostly are Women and children make up 75% and those under 18, and you will also use 30% of this money to help the orphanage homes, widows and poor people in your country. Then take the remaining 20% of this money for yourself. I give you the remaining 20% of this money if you promise to follow all my instructions.
Write down your full names, your country, and your telephone number and address if you are interested to receive this money and use it as I stated to you here
Best Regard,
Mrs. Laden Francis
Western Union money transfer available for pick up
Western Union Money Transfer, in conjunction with the International Monetary Fund (IMF) Reconciliation Committee had agreed to pay you total amount of $350,000.00 USD compensation fund.
The compensation fund had been signed to be paid to you for all the money you have lost to scammers and through internet banking frauds.
Your name appeared on our payment schedule list of beneficiaries that will receive their funds in this 2nd quarter payment of the year according to our banking regulation. We apologize for the delay of your payment.
The sum of $3,000.00 USD or its equivalent in your local currency will be transferred to you via WU every day until all the $350,000.00 USD is sent across to you.
We have registered your first payment of $3,000.00 USD online through Western Union Money Transfer.
Just confirm your first payment with below instruction, Open this website: www.westernunion.com , then click "Track Transfer", for you to see the status of the transaction online.
As soon as you open the website, enter this tracking number (MTCN): 235 361 7507 .
As soon as you enter the tracking number click "Track Transfer" to confirm by yourself.
These are the details you need to present to the western union officials. Also go with your id card:
MTCN: 235 361 7507,
Sender Names: FRANK MARTIN,
Sender City: Ouagadougou,
Sender Country of sender: Burkina Faso.
Amount sent: $3,000 USD.
Money Transfer | Global Money Transfer | Western Union
Go to any Western union office in your area and pick it up. Make sure you go with an identification of yourself like driving license, national id or international passport.
Yours sincerely,
Dr. Mrs. Waleed Omarh.