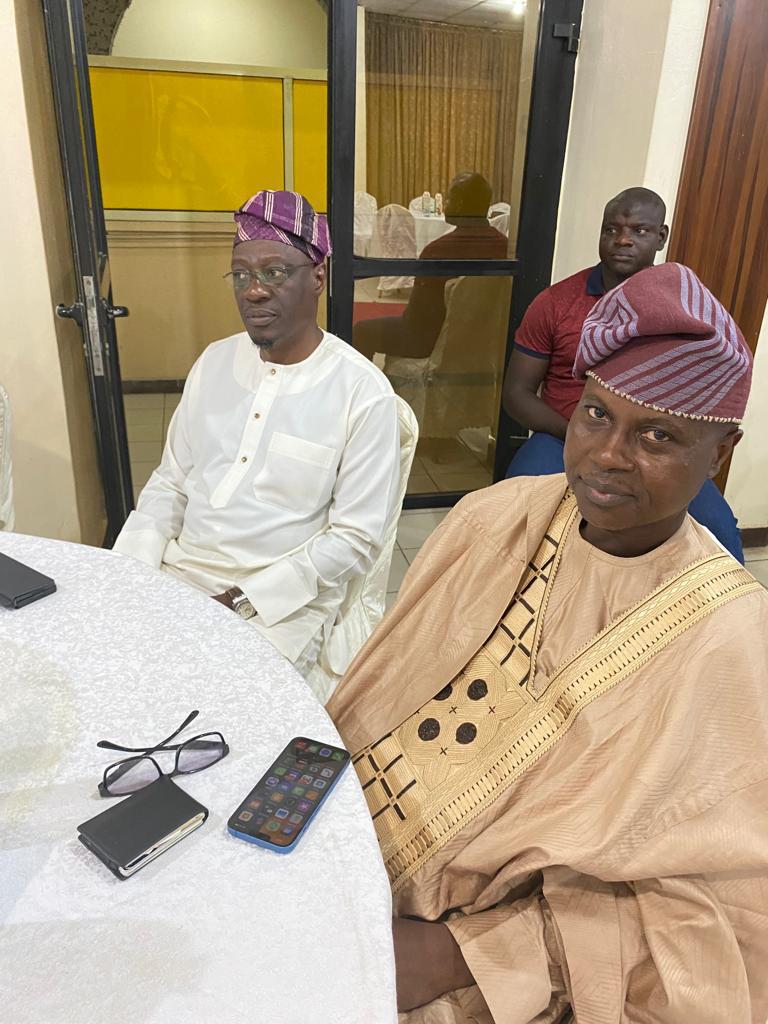 By Sunday Oyinloye
"The joy of retirement comes in those everyday pursuits that embrace the joy of life; to experience daily the freedom to invest one's life-long knowledge for the betterment of others; and, to allocate time to pursuits that only received, in years of working, a fleeting moment." – Byron Pulsifer
Sunday 3rd July 2022 will remain evergreen in the mind of Adeshina Emmanuel. It was a day friends from all walks of life gathered in Abuja, Nigeria to celebrate this thorough technocrat who has just retired from Nigerian Investment Promotion Commission (NIPC) after 23 years of meritorious service at the Federal Government's parastatal.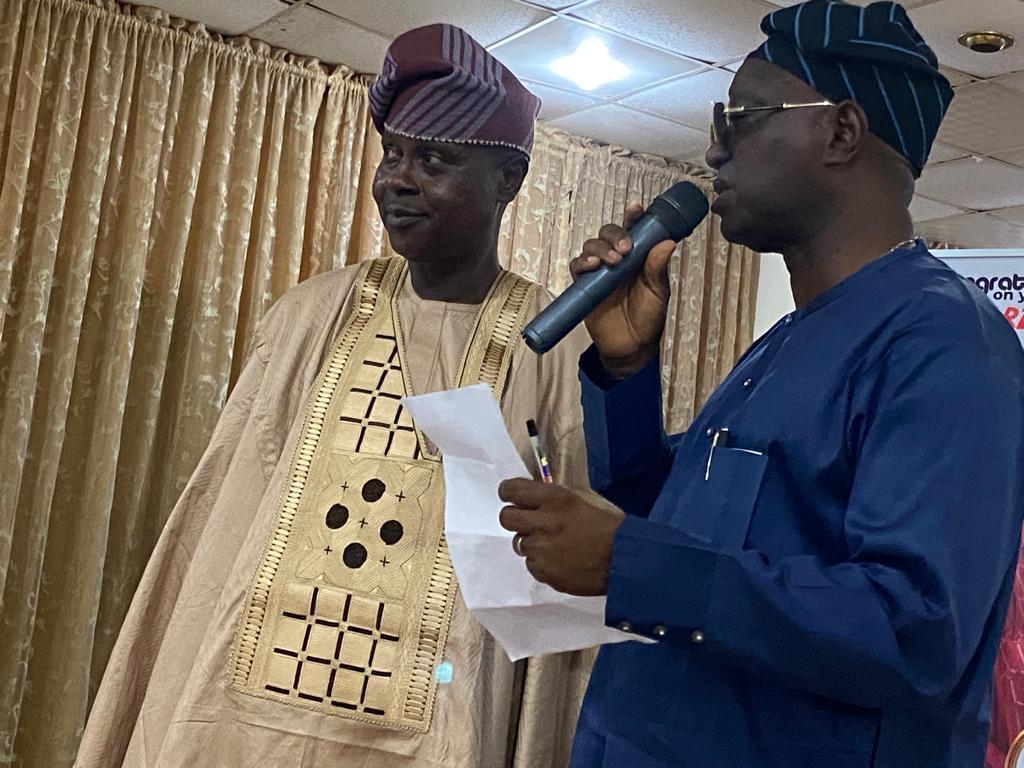 The dinner which had in attendance the immediate past governor of Kwara State, Abdulfattah Ahmed and Ambassador Dele Momoh was convened and coordinated by Bisi Oyedele, a longtime friend of the celebrant.
Right from 16 June, 2022 when the celebrant actually attained the Diamond age, it was celebration galore, starting with a surprise early morning thanksgiving, hatched by his wife, Tokunbo, and sibling and another surprise birthday celebration by his colleagues in the office.
On 26th June 2022, a special thanksgiving was held in his church, RCCG Faith Life Assembly, Lokogoma. The birthday/retirement dinner was therefore a climax. All through the celebrations, encomiums and prayers were poured upon the celebrant.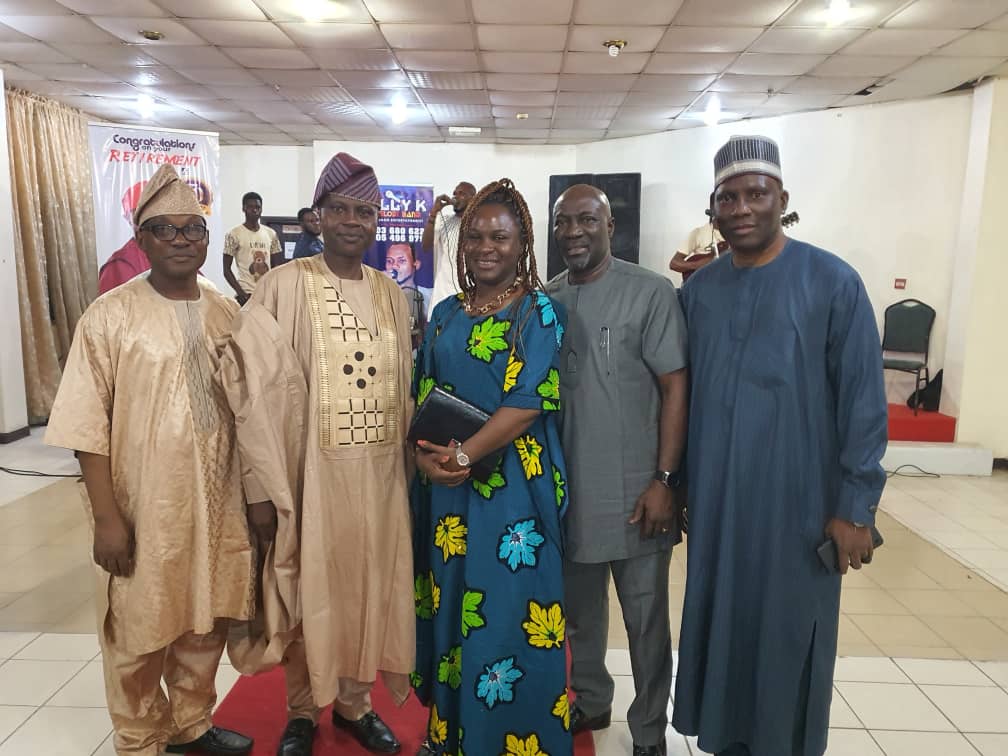 His colleagues at NIPC and church members have great things to say about him.
The Deputy Director Procurement of NIPC, Debbie Dibai described Adeshina as a dedicated public servant and an epitome of humility.
In her words: "There are bigger things lying ahead of him. I will miss his humility; I will miss the fact that he does not consider himself bigger than anybody. That is one of his strongest traits"
Another staff of NIPC who is the Deputy Director Strategic Service Department, Oladipupo Barura said working with Adeshina has been a wonderful experience stressing that "he is an inspirational leader, a good brother and a wonderful father''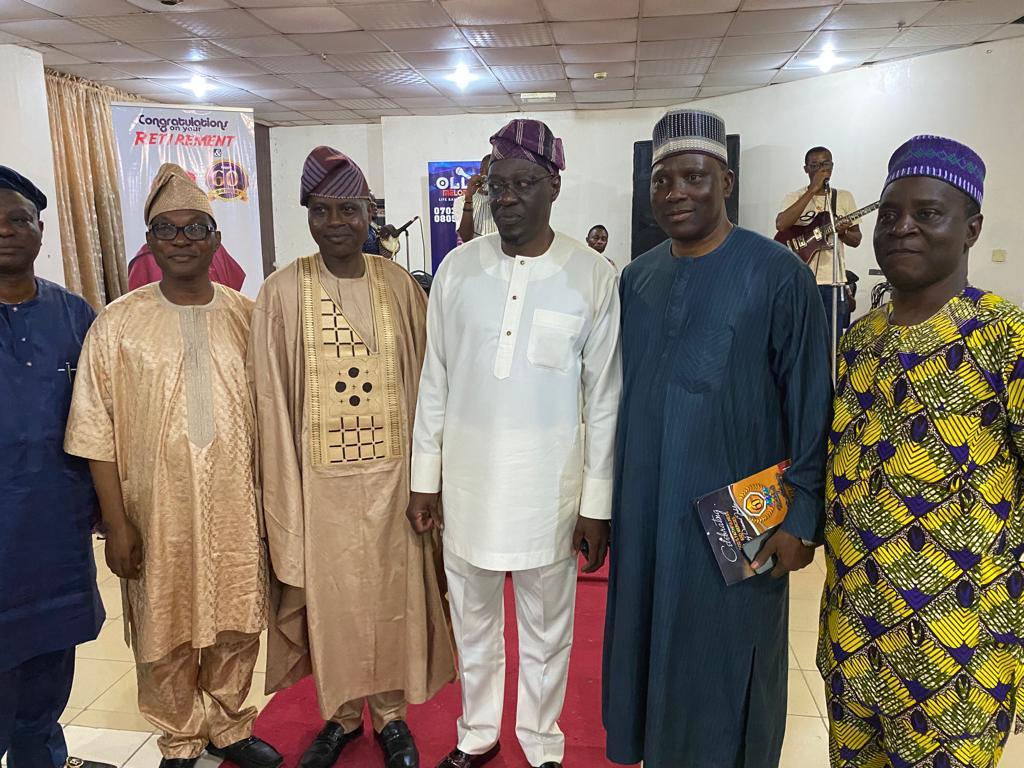 The Acting Executive Secretary of NIPC, Emeka Offor also has good things to say about his former colleague.
"I have known Adeshina Emmanuel for quite some time both as a Pastor and also as a Director at NIPC. He is a dedicated worker, very passionate about his work, and as he retires and goes into the next phase of his life, I believe that the Lord will do well with him.
"I encourage him to continue with the great things he is doing and play down on the ones that did not work. Everyone has both positive and negative sides, but I believe that Adeshina should continue to uphold the great virtues that he is known for and I pray that as he commence his next phase of his life, he will also excel"
Prophet James Komolafe also said of the retired Director" He has been my lecturer. Pastor Adeshna is someone who truly loves God and is serving God with his whole heart. His devotion to the work of God is compelling. He is the peoples' Pastor."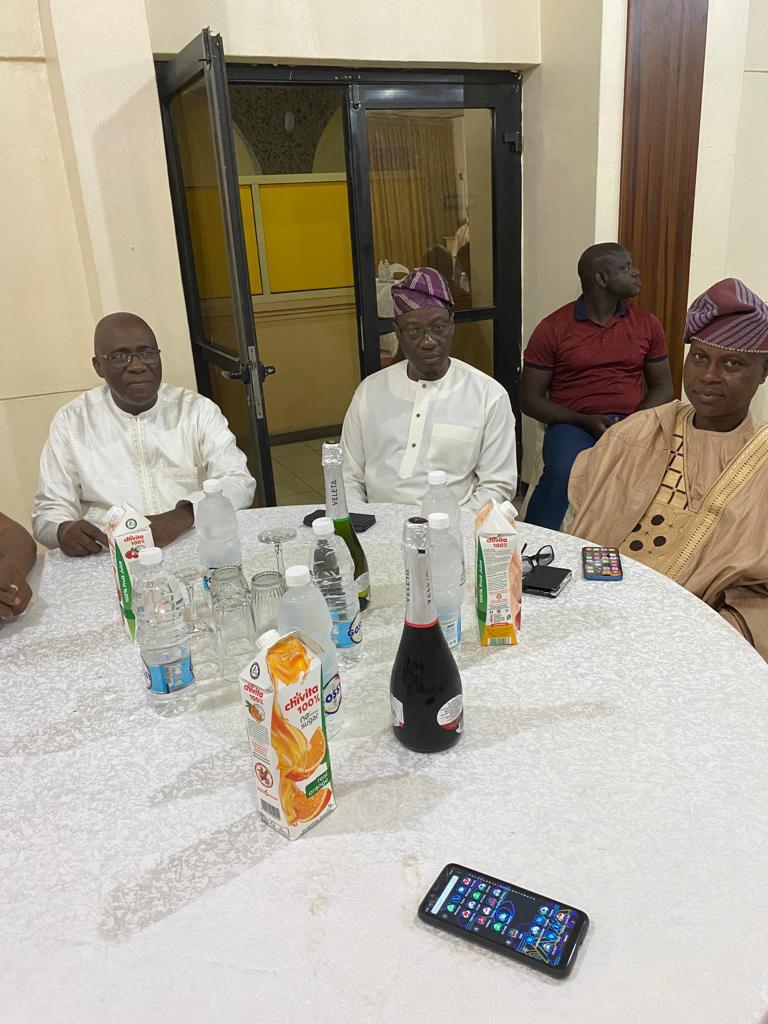 Joyce Chapman says If your dream is a big dream, and if you want your life to work on the high level you say you do, there's no way around doing the work it takes to get you there.
The retired Director joined Nigerian Investment Promotion Commission (NIPC) as a pioneer staff in May 1999 and rose from Chief Investment Officer to a Director in 2016.
While at NIPC, he attended several training programmes within and outside Nigeria. As Director, Investment Promotion, he was responsible for organizing and coordinating the attendance of NIPC in Business and Investment Forums in Nigeria and abroad. Adeshina is a widely travelled man.
The widely travelled man is an Alumnus of both the US International Visitors' and Leadership Programme (IVLP) and the Haggai Institute for Advanced Leadership, having been sponsored by both US government and Haggai Institute for the programmes in US and Singapore respectively.
According to one of his closest friends, Bisi Oyedele "Adeshina served his country without any blemish; his post retirement years will surely be more glorious. He has been a wonderful friend, and I can attest to the fact that he is a man of integrity."
It is not only at work and in the Church that Adeshina has impacted positively, he has been a pillar to his family since the demise of his parents as testified by his younger sister, Joke.
Hear her: "My brother has been holding the family together. We are happy to have him as our brother and the head of the family. We are grateful that he has been carrying the mantle that our parents passed unto him even more than what our parents would have expected.
"We thank him for all he has done for us, and we also thank him for being a peace maker. In the midst of the roars, he did not budge at all. We are grateful that he didn't have any blemish in the public service. He is a true son of our father; we thank him for being a worthy pillar of the family.He is not retiring, he is only stepping back for a bit, I know the work continues''
According to Stephen King, talent is cheaper than table salt. What separates the talented individual from the successful one is a lot of hard work.
Yes, Adeshina Emmanuel has retired from the public service; he still has many more years to contribute to the development of his country and humanity