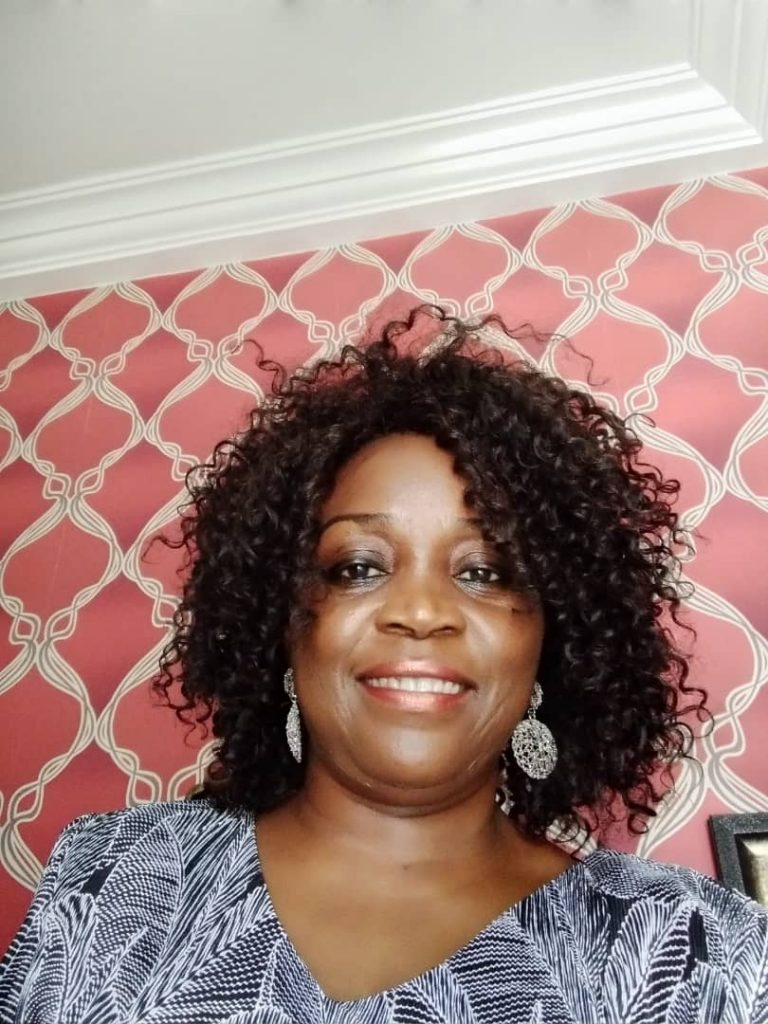 Christine Ikpeme is Professor of Food Safety, and Director of University of Calabar Entrepreneurship Development Center. She holds PhD Food Technology (Post –harvest Technology). Christine is a Certified HACCP Lead Instructor, HACCP Alliance, USA, Certified BRC Third Party Food Safety Auditor and Certified HACCP Food Safety Auditor
She was UNIDO National Expert on Food Safety Policy, Technical Barrier to Trade and Sanitary and Phytosanitary Measures, FAO National Consultant for Food Inspection, Good Hygiene and the HACCP Based system and UNIDO National Expert on Good Governance and Professional Practice for NQI Professionals in Nigeria. Christine also developed the Guidance Document on Food safety for UNIDO for the proposed Stable Crop Processing Zone. The Professor was Food Safety Consultant for Development of Food Safety Structures in Nigeria, Federal Government's Expert Committee member for Regulation of Street Food Vending in Nigeria, and Project Coordinator, Unicef Zinc Status Assessment of Nigerian Child Bearing Women and Children under 5 years old.
She is a member Nigeria Institute of Food Science and Technology, member American Institute of Food Technologists, member International Association for Food Protection, member Organisation of Women in Science for the Developing World ,member Nigeria Association of Food Processors and member, International Food Safety and Quality Network
Christine speaks exclusively to Sunday Oyinloye, Publisher, Green Savannah Diplomatic Cable about Food safety concerns and why the Federal Government should establish National Food Safety Board
Excerpts: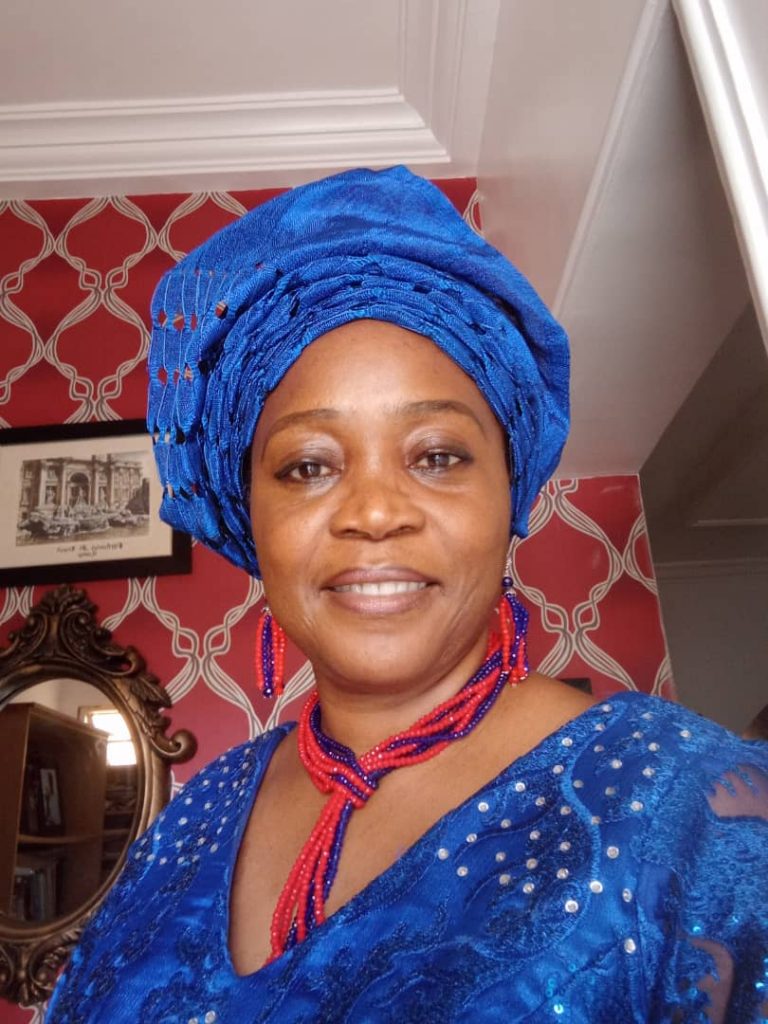 How concerned are you about the issue of food safety in Nigeria?
I am deeply concerned about food safety issue in Nigeria because, it's a very critical. You will agree with me that not everybody takes drug every day, but everybody eat food. We all eat food in one form or the other every day and so if you eat good food that is safe, the body will be able to assimilate the nutrients (macronutrients and micronutrients) and be able to function effectively. However, when the food is already compromised in the sense that it has contaminants, whether in terms of physical hazards, biological hazards, or chemical hazards, your body system is already compromised, such that it has to deal with the contaminants that have entered your body so, your body is not in a state to be able to absorb, those nutrients, so you have wasted the nutrients. This therefore makes food safety become a very critical concern. Unfortunately, the Nigerian government has not seen food safety issue in that light. Food safety is a major public health concern, but government is not seeing it in that light.
What is the importance of food safety?
Like I just said, food safety is the key to assuring that the food that you eat is safe for human consumption. The food will not cause any form of harm in the intended ways you are supposed to eat, so a safe food is food that you eat and does not cause any form of harm or disease condition after consumption. But unsafe food is the food you eat and you have bowel disorder, diarrhea amongst other.
What are the rules of food safety?
The rule of food safety is making sure that the food is handled and prepared in a proper hygienic way. That is the rule. The rule is proper preservation of food, making sure that there is no microbial contamination. Why microbial contamination is key is because microbes in especially bacterial multiply very fast. So you find out that, let's say for a caterer who has engagement for a wedding and the reception is going to take place at about 3pm, and these fellows have cooked by 10am-12noon and they are going to put this hot food in the cooler. At that point in time, it gives enough time for the microbes to grow on the food. This is because when you put the food there, the temperature will start coming down, and by it coming down, it will get to a stage where the microbes will have the opportunity to multiply. So the chances are that people will eat contaminated food. Therefore, the rule of engagement for ensuring that food is safe is that food cooked must very hot and the one that is supposed to be cold should be chilled; on ice like salad. You go to a function and see that salad is just kept on the table, and not kept on ice. Ice will make sure that the microbes do not multiply. If you put things like salad on the table without ice after you assumed that you have taken precaution of hygienic preparation that is wrong. It must be preserved inside the refrigerator or put on ice. Even where they are serving the food, the food is not hot, whereas, the food must be heating where it is being served, so that it can be hot.
Then, what are the principles of food safety?
The principle is from farm to fork, the food must be safe. We have a saying that food safety is from farm to fork. That is, right from the time you plant to the point of consumption. You might ask, why take it to the farm. Because the inputs, be it for crops or animal husbandry will determine how safe the food will be. On the farm you will apply fertilizer and pesticides. There are prescribed dozes of pesticides, there are approved pesticides, there are approved fertilizers, and there are approved ranges you should use. For pesticides and other farm inputs, you are supposed to apply or use within a range before you harvest, so that you are sure that the residues in the crop before you harvest would be at the lowest. But in Nigeria, we don't take anything serious. In the case of livestock, the same thing applies, whether its antibiotics that you give to the livestock for one treatment or the other, there are ranges and there is supposed to be certain doses, so that you don't have the residues exceeding the maximum limits that is allowed.
When you go to markets in Nigeria, you see flies perching on foods, particularly meat and fish, and the sellers will tell you that flies are perching on them because they are fresh, how will you react to this?
It is very unhygienic to say the least. The problem has to do with the market structure of Nigeria; it's far from being ideal. So you see flies all over. Fly in the real sense is a sign of unhygienic environment. It is not supposed to be so. But due to the nature of the markets that are deplorable; you see flies all over the place. If they are telling you that fly indicate freshness that is rubbish. What indicates fresh meat is colour.
As a food safety expert, what are those foods that are prone to contamination that people should watch out for?
The foods that are prone to contamination because of their inherent properties are cooked foods; foods that have the nutrients required for the microbes to grow. If it's a fried food, the risk is low. But the ones that have moistures, the risk is high. Things like cooked rice, cooked beans and salad are high risk foods.
What is the prevalence of food borne infections in cities compared to the rural areas?
There is high incidence of food borne infections in the cities because many people eat outside. They eat in the restaurants, and documented research shows that most of the food borne infections, (seventy percent) occur in restaurants or food service establishments. For us in Nigeria the issue is more critical because, we have just worked on Food Safety and Quality Bill which the President has not assented to. We don't have a food safety legislation that will mandate the restaurants or any food business operator to ensure that there is enforceable guidelines, so most of the time the government agents go there as revenue collection points. When you actually check their kitchens, they are non-compliance, because nobody has told them what they should do or not do in the kitchen. The staffs are not trained on any food safety principles. So to develop a food safety culture, they are supposed to be trained consistently. Food safety culture is something that has to be continuous improvement, continuous training by all the food business operators. Food business operators have the responsibility that their food is safe. But in the rural setting, you find out that most of them eat their food fresh. They are close to their homes, but because of our urban migration, you eat at least one meal outside your home. But in the rural areas, it is not so.
If you are asked to advise the federal government on how to address food safety issue in Nigeria, what will you tell those in government?
First and foremost, government needs to bring food safety issue on the political front burner. Food Safety should be made a public health issue. They have to make Nigerians know that food safety is a big concern for everybody because once the food is unsafe, anything you eat, and you are in a poor nutritional state because your body will not absorb it. And it is worse for children, people who have immune compromised conditions, and the elderly. I want to use this opportunity to call on the President to assent to the Food Safety and Quality Bill, because that would give the impetus to be able to do proper legislation for food safety. Each state in Nigeria should have Food Safety Board. Nigeria should also have a Food Safety Authority Board, not merging it with NAFDAC. The problem with this country is food safety is merged with drug. And so, food safety issue is not as broad as it should be. The general trend the world over is separating food safety on its own and elaborating it .Food safety affects international trade. I'm sure that you heard in not too long ago, our beans was rejected by the European Union. If we must play internationally, we must meet international requirements. Food safety has dual components; to take care of your domestic consumption and also for international trade. Therefore, it's a key issue and the government must focus on it so as to move our nation forward. We must be ready to meet the food safety standards across the world. If you go to the US, you will see yams and other food items from Ghana because the country has been able to put its act together; we don't have any good functional system. NAFDAC is trying but because of the way the system is set up, NAFDAC is not very efficient to fight the food safety concerns. There must be an authority that is solely responsible for food safety; therefore we should have Nigeria Food Safety Authority.