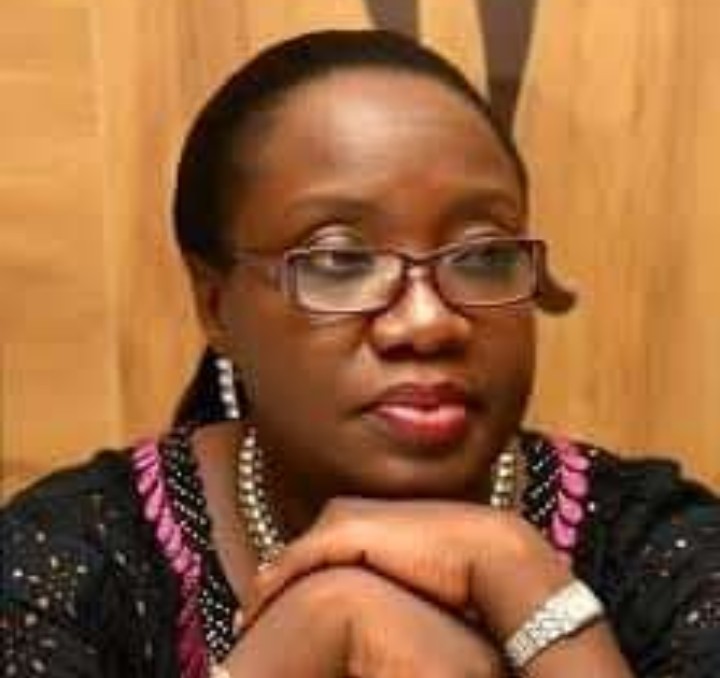 By Sunday Oyinloye
One of the most difficult things for a Nigerian politician to get is the support of credible Civil Society Organisations, but a former Majority Leader of the House of Representatives, Hon. Mulikat Akande- Adeola broke that jinx in Abuja on Tuesday evening when she hosted the Civil Society, Non-Governmental Organisations and the Media in an event tagged "An evening on gender balance in governance with Hon. Mulikat Akande- Adeola"
Another unique thing about the event is that even those who have sympathy for other political parties pledged their support for a woman who is running for Oyo North Senatorial race under the Social Democratic Party (SDP)
For those who don't know  Mulikat well, her decision to dump  Peoples Democratic Party (PDP) early this year after about 24 years of relationship with a party she built with other Nigerians could be mistaken as a foolish step, but the former National Assembly member  is not foolish. She is actually banking on the footprints she left in and out of office to actualize her dream. The politician has a firm standing at the grassroots level.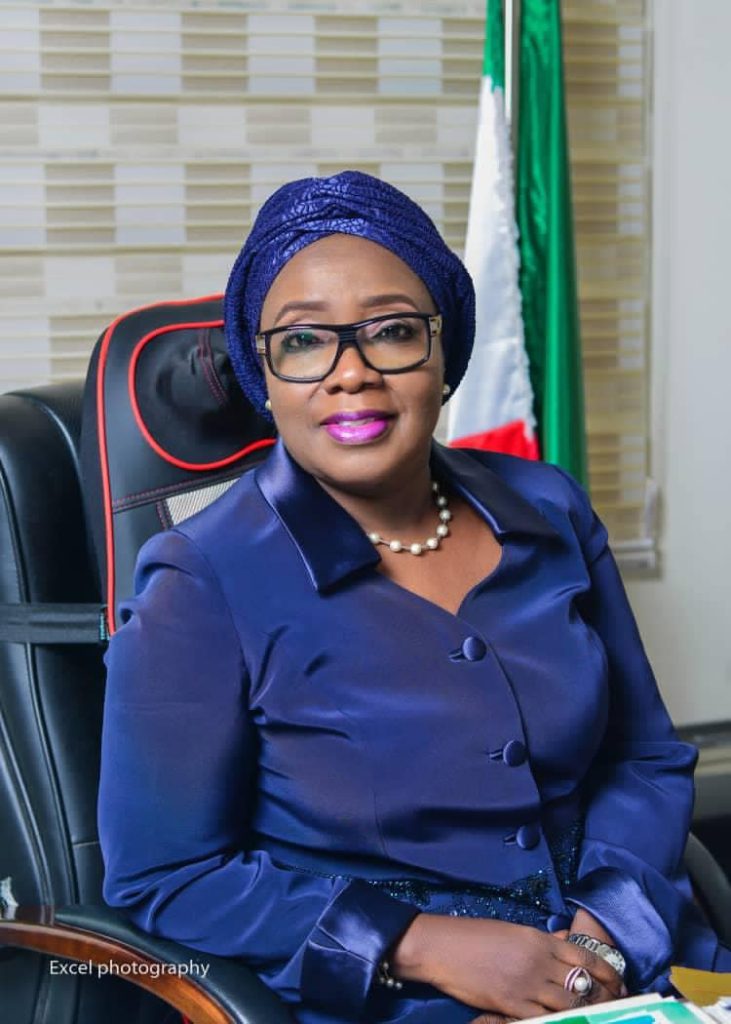 Mulikat has been encouraging women to get involved in politics, particularly at the community level, something she has done successfully over the years. It is also on record that in 2014, she worked closely with the Civil Society to convey a National Women's Strategy Conference with the key objectives of "setting modalities, galvanizing women to generate strategies and provide a learning space towards women's increased political participation"
In all her career and political Journey, the former Banker and Lawyer has dedicated her life to lifting and empowering people hence, she believes her footprints would help actualise the political goal
The politician who is the Founder of Jokodolu Foundation has gained respect and the confidence of the electorate in her Senatorial District.
She gives an insight into why she established the foundation" I am a very firm believer in the notion of equipping people to survive as opposed to becoming a source of daily support. Empowerment really is not about how many handouts you give daily, as some would actually prefer, but how many you provide the opportunities and tools to fend for themselves"
Not less than 100 students have received scholarships for the duration of their tertiary education from Jokodolu Foundation while it has also been encouraging secondary school students to sustain the culture of reading. A good number of vocational students have equally benefitted from the Foundation.
Every year, Jokodolu distributes Sewing machines, grinding machines, salon kits, power generators, freezers, motorcycles and other tools for youth learning useful skills. From her own account, when she at the National Assembly, the Foundation gulped half of her salary and allowances.
Jokodolu has given interventions in form of 250 machines for block moulding and pepper grinding, provision of 50 Keke NAPEP and 200 commercial motorcycles
Speaking at the event, Mulikat said she has a lot to give to Nigeria if allowed to be the next Senator that will represent Oyo North in 2023 general elections stressing that what stands her out is credibility and her footprints in the area of service delivery.
Her words" I have a lot to give Nigeria. What stands me out is credibility. My motive is to serve genuinely. I have provided services to the people in my public and private life and I will not relent in serving the people
"I have been in the PDP since 1998 until early this year. We all knew what happened in the last election which I contested and won but denied of victory. I am therefore calling on Election Monitors to pay attention to Oyo North Senatorial District in next year's general elections. Nigeria is now at its lowest ebb and we must change the narrative. My covenant to serve is to the people and God"
The former National Assembly member who disclosed that some men in her state do not want her return to the National Assembly because they are afraid of her level of principle said more women are needed in Nigeria's political space.
The Minister of Women Affairs, Pauline Tallen who was represented at the event described Mulikat as a mobiliser adding that she is optimistic that the people of the Senatorial District will vote for her. According to the Minister, the gathering is apt because it was the first time such would happen.
Pauline disclosed that since her Ministry represents all Nigerian women, "Ministry of Women Affairs will support all female contestants no matter their party affiliation"
The President of National Council of Women Societies (NCWS), Lami Adamu Lau in her remarks commended Hon. Mulikat for organizing the event stressing that the 774 branches of NCWS will be mobilized to support all women running for political offices in the 2023 elections.
"Women have the numbers, nobody will do it for us; we should support each other so that all women running for elections under different political parties can win "she said.
Speaking in the same vein, the Director General of Centre for Women Development, Dr. Asabe Vilita Bashir described Hon. Mulikat as a strong woman. She challenged women to support women and forget party line stressing "It is time for women to come together, promote and support women who are participating in politics."
This was also reechoed by the ActionAid Nigeria's Country Director, Ene Obi, who said Nigerian is blessed with great women in politics and activism. Ene who believes that Nigerian women have come of age, said all women contestants must be supported by other women their political parties notwithstanding
Men who spoke at the event also commended Hon. Mulikat for organizing the event. The Founder Connected Development, Hamzat Lawal said Nigerian women have what it takes to be leaders which makes it imperative for women to support women.
A community organizer and development practitioner, Samson Itodo in his remarks said Nigerian women have come of age adding "we shall continue to insist on credible elections "
Green Savannah Diplomatic Cable asked her whether leaving a better known Peoples Democratic Party for a relatively know SDP will not affect her chances in the 2023 election.
"I have been there since 1998. I am still the same Mulikat Akande-Adeola. I have always been a grassroots politician. I was in the House of Representatives, and I contested Senate in 2019. I went round the 13 local governments under the Senatorial District. I am a household name. They know me very well. It's not about the party. I'm sure you know in Nigeria today, it is not about the party but the candidates. Nigerians are now looking out for the right people." She said.
It was indeed a great night which was also witnessed by the Presidential Candidate of SPD ,Adewole Adebayo who described Hon. Mulikat Akande- Adeola as a strong and reliable politician.
Mulikat a Lawyer started her legal career in the Banking sector where she rose to Company Secretary and Legal Advisor from 1988 to 1996. She later left to run her private Legal Firm, M.L Akande and Company from 1997 to 2007. She is currently the Chair of the Board of Pilot Finance Ltd. She was elected to the House of Representatives to represent Ogbomosho North/South/Orire Federal Constituency in 2007. Mulikat served as member of ECOWAS Parliament from2007 to 2011. She contested for the Speaker of the House of Representatives and became the first woman to hold the position of Majority Leader at the Federal Legislative level