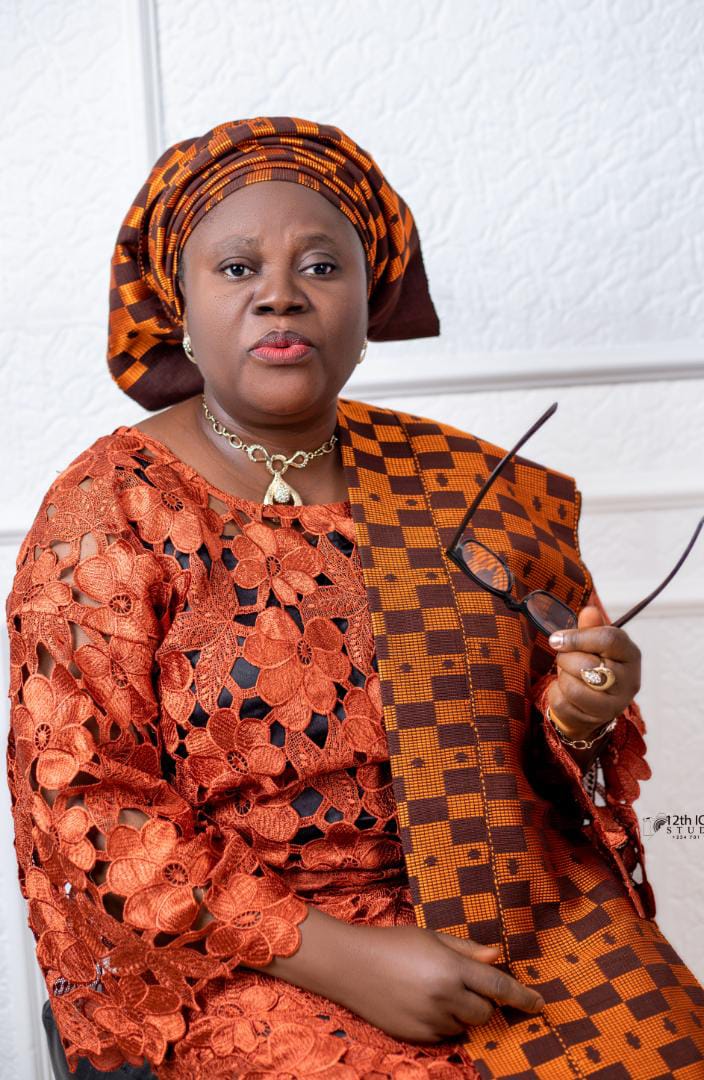 The CEO Abeni Monarchical Alaso-Oke, Nigeria, Qoodrat Adebola Omotayo is a woman of many parts.
Adebola started trading from a tender age as a primary school pupil who saved her lunch token over a period of time to be able to buy a single small packet of candy which she would sell to her mates in school and the neighbourhoods.
The candy business grew to fetch her enough money to be able to buy a 450 grams of powdered milk which she would scoop into the palm of any interested kid customer. With time, she was able to save more money to start her toasted coconut flakes business which she kept for many years though with interruptions by the vicissitudes of life.Before life started moving her about, her business had grown into a provision business including candy, powdered milk, and wraps of toasted coconut flakes on a tray in front of her mother's shop.
In the course of her journey, she had had to hawk innumerable articles for her mother in difficult times and later for her uncle's wife in whose home she lived and served. Away from home, she eked out existence as a "serving girl" for many years before acquiring her secondary school certificate. The dimension of her life changed thereafter but the struggle continued. She taught herself the art of bead jewellery making at a time when beads were not in vogue. She also taught herself fabric enhancement before it became as lucrative as it is today.
In her Polytechnic days, she would bake queens' cake for sale as she also engaged in the sale of stuffs like eggs and soft drinks. Even though she was already working in her university days, she would take advantage of her off-days, public holidays and legitimate leave periods to attended markets in places far away from her base to procure different articles for sale.
In 1997, Adebola joined the Broadcasting Service of Ekiti State as a duty continuity announcer and later on worked in almost all the units in both programmes and The News and Current Affairs departments, she started in the continuity unit of programmes department to entertainment and culture, family and children and public enlightenment units. In the News and Current Affairs department, she started on the news desk as a proof-reader and later worked in Reportorial and Current Affairs units while she also served as an editor and a bi-lingual programme presenter who was kept on flagship programmes for years before retiring voluntarily in March 2013.
Adebola was Chairman Nigeria Association of Women Journalists, NAWOJ Ekiti state between 2004 and 2008. She had a stint with The British Department for International Development (DFID) as a Project Support Person while the Department was assisting The Ekiti state Government to produce its first Poverty Reduction Strategy Paper, The State Economic Empowerment and Development Strategy (SEEDS) document.
In 2005, she founded Heritage for Posterity HEPO, an NGO which started out with interest in children and youth but later expanded its scope to cover the preservation of every good thing that symbolises heritage. She received a call into the Aso-Oke industry and formerly registered Abeni Alaso Oge, her Aso-Oke gallery in 2009 before registering Abeni Monarchical Alaso-Oke, Nigeria in 2018. The outlet which started in Ado-Ekiti, her home town later moved to Lagos and Abuja respectively.
In 2017, Adebola won UNIDO Leadership Award for quality as first runner up .She has contributed immensely to the Aso-Oke industry by initiating concepts and designs, promoting and distributing Aso-Oke as well as working with weavers to ensure internationally acceptable quality.
The writer has discussed many Yoruba proverbs in the mother tongue, Yoruba Language and in English Language to foster understanding beyond Yoruba speakers.
Adebola is a member of The Ekiti State Tree Growers Association, EKSTGA. She is married to Ambassador .AGP Omotayo.
The Nigerian writer and Business woman speaks exclusively to Sunday Oyinloye, Publisher, Green Savannah Diplomatic Cable
Excerpts: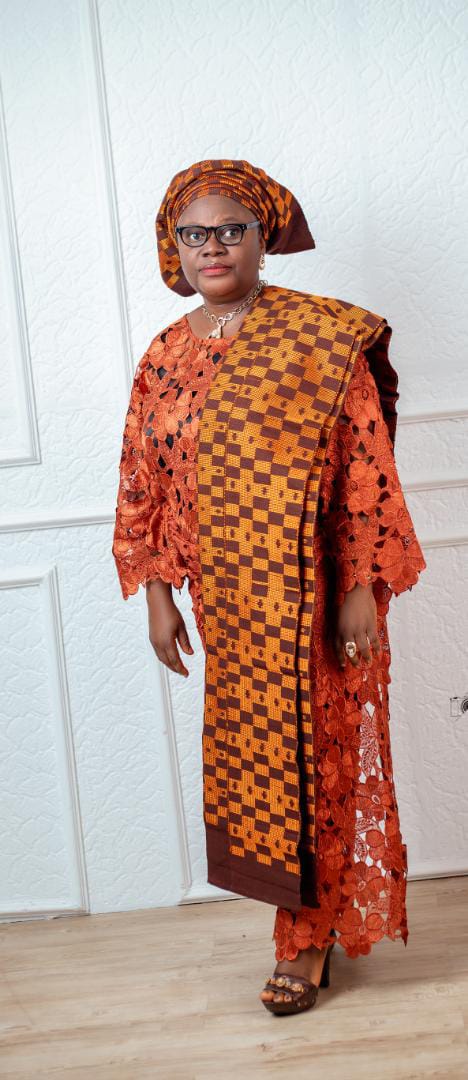 You used to be a Journalist, why did you leave the pen for trading?
I believe I am still a journalist. In those days, if you didn't practice Journalism actively for six months, The Nigeria Union of Journalists (NUJ) would say that you are no longer a Journalist, that used to be the standard. Now, I am independent, and I wonder how NUJ today determines who is a journalist with the advent of the social media. I say this because a lot of writers now have private platforms. In those days, you will need the platform of a media house with terestrial presence and government licence to practice journalism but right now, you don't need to be recruited to use available platforms to express yourself. However, I still write and have many platforms within the social media space; each of them for different things. For instance, The Adebola Abeni Omotayo page is for me to express my personal views on life matters and I use that more for the proverbs project which is to collate Yoruba proverbs in books and to explain Yoruba proverbs on videos and graphics to people who follow the page. I also have TV Kudirat which is another page that I have on Facebook, instagram and YouTube.TV Kudirat is for me to share things that are not my opinion or my position, but that I consider useful for anybody who comes across the page. I have the Proverbs Channel, a group running on both Facebook and WhatsApp. Everybody is free to come to The Proverbs Channel and share proverbs with others.
Are you indirectly saying you have not dropped the pen?
I can say that in this corner (laughs) but I don't know what NUJ will say about that. For me, I still write. I am a Nigerian writer. That is perfect for me.
I want to take you back to your years of practice and as NAWOJ Chairman in Ekiti State, what value did you add to the Association during your tenure?
Ekiti State was carved out of the old Ondo State. And so when Ekiti was created, the person who was then the NAWOJ Chairman in Ondo State, Mrs Iyabode Agbeyọ automatically became the pioneer NAWOJ Chairman for Ekiti State and I worked with her as Financial Secretary. After the first person, we then had a successor who was also there for a term, and I also worked with her as Financial Secretary. I recall that, when Ekiti was created, there was no takeoff grant, not to talk of professional associations having any funds. What I am trying to say is that NAWOJ Ekiti didn't have structures at that time; not even a bank account. When I became the Chairman, my Exco didn't inherit anything, not a even a file or a sheet of A4 paper. So it was during my tenure that for the first time, Ekiti NAWOJ had a Secretariat. We were able to rent a flat where we could point to as our State Secretariat. The flat which was located in a very conspicuous place on Opopo Gbooro road in Ado-Ekiti also had facilities which served as temporary accomodation to members facing accomodation challenges. It was also during my time that we held meetings more regularly than before. Again it was during my tenure that NAWOJ Ekiti organised annual children's party for children of Journalists in the state. It was during my tenure that we organised award ceremonies for deserving Nigerians. It was during my time that NAWOJ Ekiti would always issue communiqués stating our resolutions on state and national issues. It was during my tenure that NAWOJ got a lot of invitations to different state programmes and capacity building programmes and I handed over to a successor.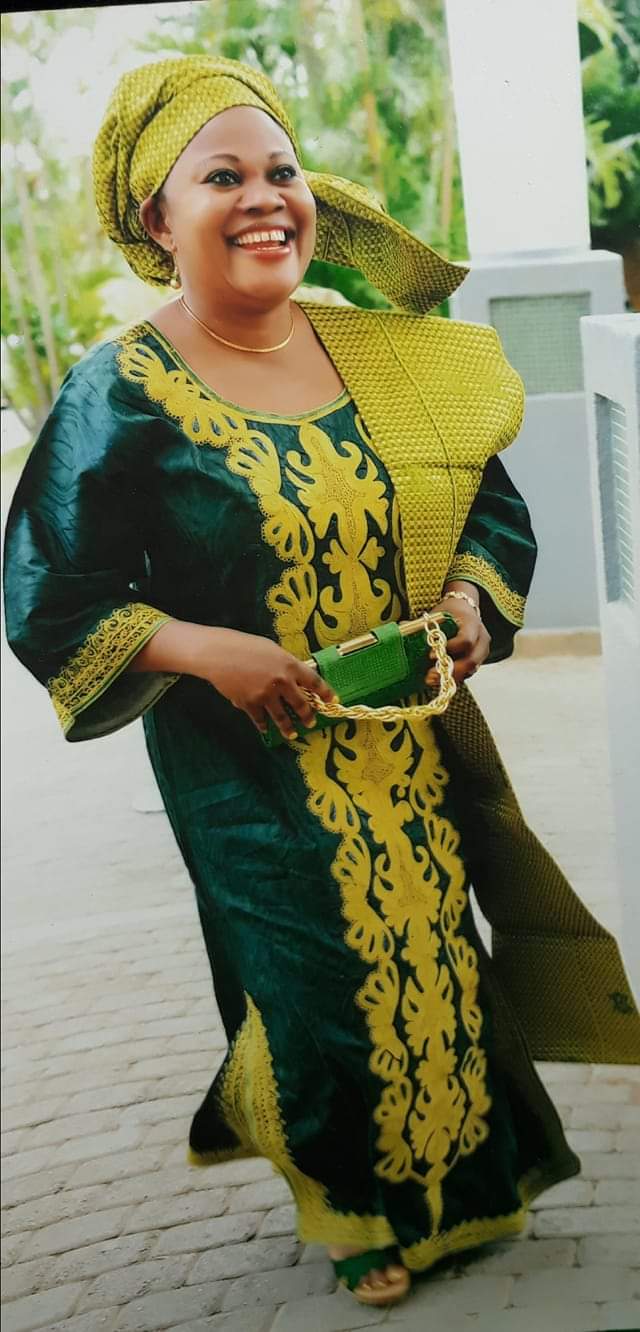 You have an NGO; I want to know the motivation?
The motivation to start Heritage for Posterity, HEPO is this. I started the NGO to champion the cause of women, youth and children but later realized that, men too are part of the society and every man is seed of a woman. Since then we have gone beyond being an NGO, for just women, children and youth, it is now an NGO that is dedicated to the preservation of every beneficial thing that symbolizes Heritage. That is why I do more on things that we should preserve for posterity.
What has been the impact of the NGO?
We started in 2005 and the first outing we had was during a school holiday. At that time, HIV was wreaking havoc. As you are aware, when students are on holidays, their parents will still go to work, so they will be so free that they might not know how to manage their freedom. Therefore, we organised a seminar for them on HIV/AIDS and how to protect themselves. We have since then continued to give orientation and counseling on different issues of life. In addition to the platforms mentioned earlier on, I also have another called The Entreprenuship Resource Centre to ignite the entrepreneurial spirit in interested individuals and to share entreprenerial tips with members. It is a platform where people can market their goods and services for free. Apart from the platform being free, it also creates an opportunity for profitable business connections. The platform makes shopping easier for members as it serves as an alternative Yellow Pages. The platform gives free entrepreneurship training to members. We invite Resource persons who talk to members free of charge.
Let's talk about your books, how many have you written and which is your favourite?
Let me start with books that are not on proverbs. However, all of my books are proverbs related because the proverbs project has become my life. You asked which one is my favourite? I will not tell you which among the books is my favourite but simply talk about each book separately. "Love song to Mother" is a book I love so much. "Love Song to Mother" is a compilation of my poems on Mother. The book gave me an opportunity to write some beautiful things about my biological mother. Love Song to Mother is a very powerful book; the poems are great, I love the book. Every mother who reads the book will enjoy it. Another book I wrote is titled" Negligence No More". It is a book I will describe as hygiene and sanitation manual in literature classes. When you read "Negligence no more", you will learn a lot about why you should keep your environment clean. It is a story that highlights the importance of clean environment and personal hygiene. The book is an hygiene and sanitation manual that has a place in literature classes.
You are a business woman, how do you create time to write books?Since I retired from full time Journalism practice, I have relocated three times to different places. When you are new in a place, it is not immediately you will be having high customer traffic. Those times that you are just there sitting and nobody is showing up, instead of getting bored, I use the time to write. Let me also say that I write at night though I try to avoid that to prevent stress but it is however difficult to avoid that completely, certain things have to be downloaded as soon as the insight comes.
Still on books, why are you documenting Yoruba proverbs?
The message I'm trying to pass across is that there is wisdom here without looking afar. There are books written on foreign religions and many people who subscribe to those religions believe that wisdom does not exist anywhere outside of those foreign books or foreign religions. What I am saying is that our forefathers, our great, great grandmothers were wisdom loaded and they left the wisdom behind for us to use. It is our heritage to enjoy and we don't have to look far away before we find instructions and wisdom for critical moments. When you go to the market and other places in Yoruba land, you hear Yoruba proverbs freely and often. Those who are abroad won't hear that. But if we have them in books, then every Yoruba descendant can have access to the wisdom of our forebears anywhere they are across the globe.
How do you harvest these proverbs?
My mother had a lot of proverbs and any time she talks, proverbs will just come through. I just admire the beauty of those lines. I had a cause to go and live with my mother's relatives and I was at that point connected to my mother's town and the people. I realized that they have a lot of beautiful proverbs and when they said those things in those days, I loved them. Beyond that, any time I am listening to a song and the singer uses a proverb, it hits me directly. If I am watching a drama and there is a proverbial line in it, I just see that am attracted to it. At first, I was not documenting them. Later I scribbled a few at random on any available paper just for the love of it. Those ones were not kept in any specific order. when African Magic Yoruba came, it was so arresting that I battled not to become addicted to it like many people at that time. So I convinced my self that the proverbs made the drama worth my time. So, I will write down some to proof to myself that I was not just waisting time. People like Olofa Ina, Oloye Ajere, Arakangudu, Alapini, Baba Oyin Adejobi, Baba Ogunde, Jimoh Aliyu, Baba Wande, Lanihun Iya Agan, Iya-N-Gba-Life and Ojo Olowojolu among others were remarkable when it comes to the use of proverbs in Yoruba theater. Naturally, some of the proverbs that I know today must have come from their performances while some must have come from books that I have read. I also harvest proverbs though music even in my car. I harvest proverbs nature, from the media, from speakers and preachers and even from the market and accessible neighborhoods to mention but a few.
What are your thoughts about African Religion?
A religion is a religion. It is something you do with devotion; something that connects you to God. It is something that gives you a platform to ask for your needs from God. Whatever you choose as your religion whether it is African religion, Eastern religion or western religion, it is your choice. The only thing I don't like is for you to be one thing and pretend to be another. If you worship Ogun, it is your choice. If I am interested, I will ask you what you do there. And If there are good things there, I will give it a thought and if there are things that I disagree with, I may not tell you to your face, but I will make sure that you keep it to yourself.
You have been promoting Yoruba culture, are you also involved in Yoruba Nation agitation?
If we are together as a family or as a group, club or race, we are in the same boat; we are related. If something threatens the integrity of that existence either by way of intimidation, oppression or deprivation, and some of us raise questions, we all should be proud of that. However, it is not so straightforward that the emergence of a new nation within the existing nation will automatically take away all the problems that we see today.
What is the best form of empowerment scheme for our youth?
Our youth today need more in the area of orientation, in the area of leadership, training and mobilization as well as capacity building. If they have the right orientation about life, things will get better and remain manageable. However, in a situation where the person you are empowering with Keke NAPEP, grinding machine, clippers and all of that don't even have the skills to manage a small business, in another six months, he or she might sell the clippers or whatever the freebie he got for a token amount of money.