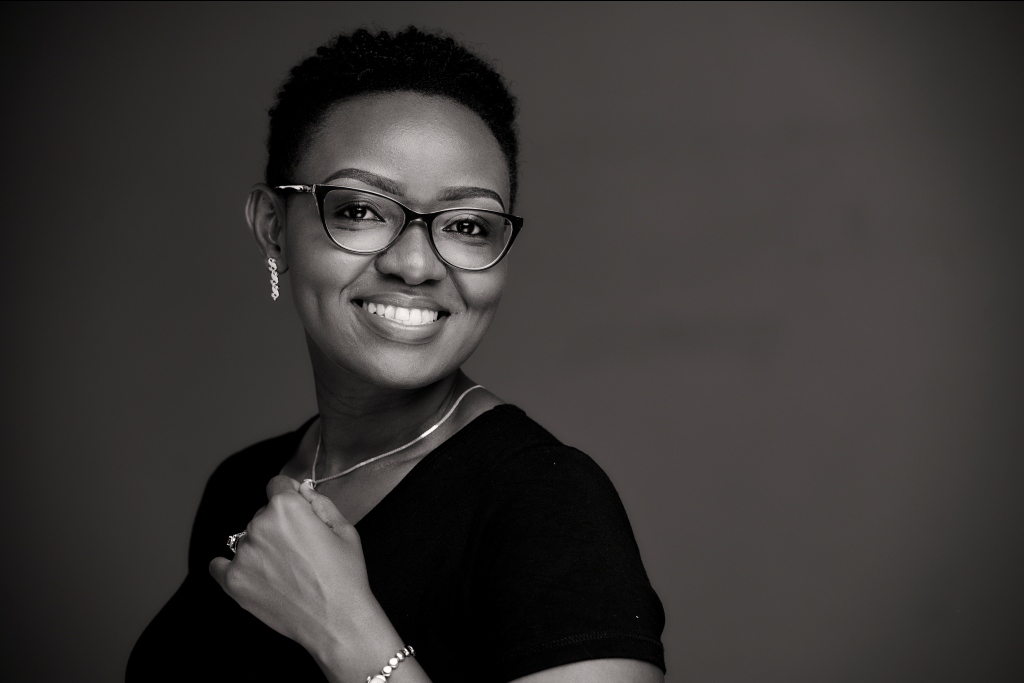 Mecktilder M. Mchomvu is a Co-Founder and Chief Creation Officer at WOOW ME JEWELRY LTD and Founding member and Secretary-General, Tanzania Women in Mining & Mineral Industry (TWiMMI). She is also the Co-founder and Secretary- General of Tanzania Women Mineral Value Addition initiative (TAWMIVA), where she has devoted most of her time to small mines all over Tanzania and Mozambique and in mineral value addition to ensure sustainable development and awareness of transparency in the whole value chain for the last nine years.
She has extensive experience in the African startup for mineral value chain by using ethical acquire women mined gemstones, modern technology, and utilizing International  expertise available in local networks to bring forth the true beauty of treasure mined by Tanzanian women miners. Her recent activities while working as Deputy Secretary of Tanzania Women Miners Association (TAWOMA) included; creating awareness for over 2000 TAWOMA members to venture into mineral value addition for sustainable sectorial development, facilitation of local mineral market points for mineral trades in villages where TAWOMA members do their mining activities, and designing custom jewelry pieces for gemstones mined by women miners from all over Tanzania
Her vision is for Tanzania to be the most preferred one-stop shop for ethical gemstones and luxury jewelry in Africa with total transparency and inclusivity.
She speaks exclusively with Sunday Oyinloye, Publisher, Green Savannah Diplomatic Cable
Excerpts: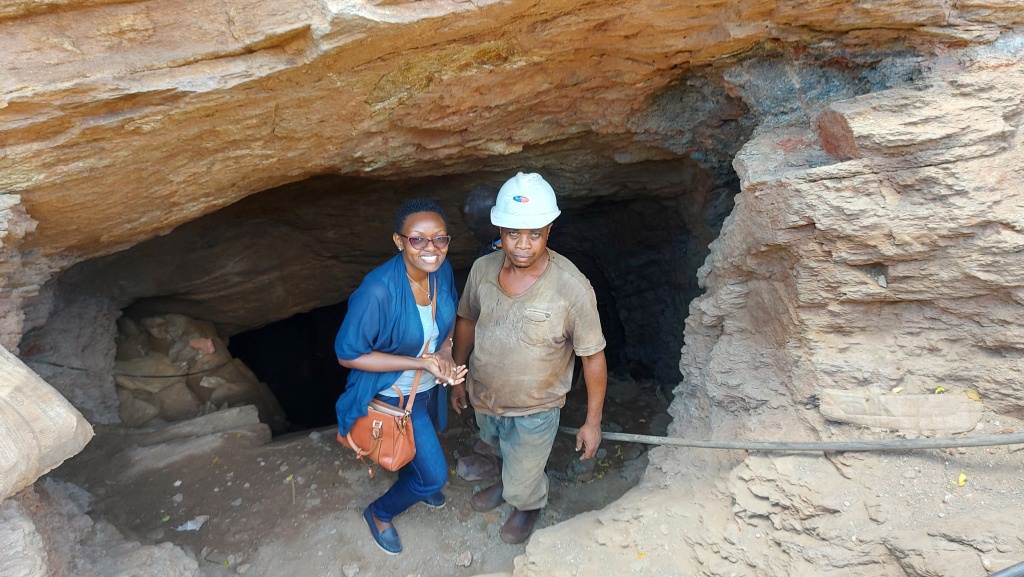 Why did you venture into the mining sector?
I am an Accountant by profession, and a mineral value addition enthusiast by destiny. It was one cool evening after a prayer meeting and one of the pastors (Tadei Ngatunga) exclaimed how Tanzania is blessed with vast mineral resources and gave an example of Morogoro(a nearby region) that had gold. I was still doing my undergraduate studies in my final year, but that information changed the course of my life. From that day, I made a firm decision of saving up my meal allowances to finally go to the mines after my final university exams. And now, 10 years down the road, the rest is history. I am glad I attended that prayer meeting that day.
Would you like to share some of your experiences on the field?
Absolutely, the mining sector is one of the most fascinating sectors one could be in, especially as a 23year old girl who is open to learning the rules of the trade-in male-dominated sector. That sounded crazy to peers, tormenting to parents, disorienting to the community and most times confusing to men in the mines. Let me share an express; a most humiliating one. When I have put all the effort into sampling the gold ore sacks, finished the preliminary crushing and drying, carefully monitored the grinding and the washing and finally the amalgamation, then it was time to heat what has been captured.   From nowhere, a giant man showed up and grab the gold and said: "Hii sio kazi ya wanawake  (meaning this is not women's' work). I stood there helpless, watching myself losing the last cent and effort of the only capital I had.  But that experience solidified my desire to learn the industry and excel in it, not for my sake but for that 23year- old young lady and all youth who aspire to go after their dreams whether in the mining sector or any other sectors for that matter.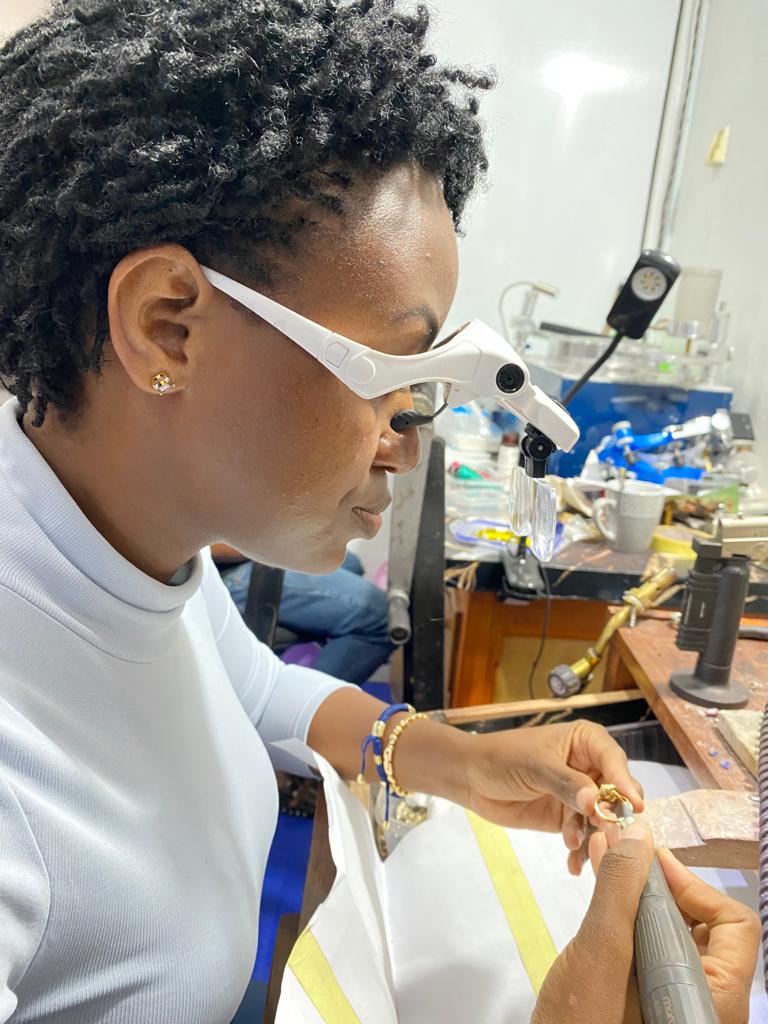 Some Africans see mining as a sector for men, what are our thoughts on this?
This is very true, but what makes one economic activity be termed the men's sector and the other women sector? I believe both men and women can excel in this sector. Let's drop the stereotype and complement each other to bring about sustainable prosperity of the mining sector in Africa.
What is unique about WOOW ME JEWELRY LTD?
WOOW ME JEWELRY LTD is a beacon of hope for every African youth. It is a sign for African youth that it is possible to think global and start small. At WOOW ME JEWELRY LTD, we add value to 80% women-mined gemstones and turn them into woowing, exquisite and world-class Tanzanite & gemstone pieces of jewelry. Our bespoke pieces are in engagement and wedding rings, statement earrings, pendants, necklaces, cufflinks and anything you can dream of. Apart from that, WOOW ME JEWELRY LTD works with women's initiatives to train and create awareness among women and youth in Tanzania for mineral value addition.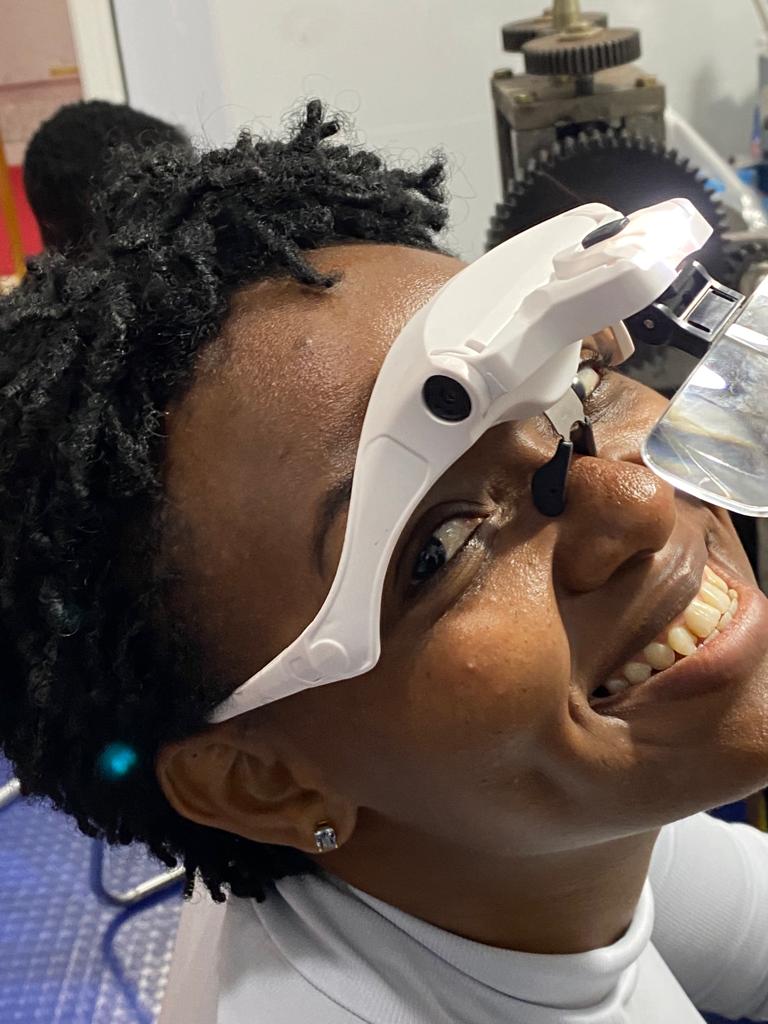 How would you assess the mining sector in Tanzania?
Having been an active player in the sector for more than nine years, I could say am proud of how far the Tanzanian mining sector has come. I don't mean there is no room for improvement but just take a look at this. As of 2021/2022, there are 5,120 Primary Mining Licenses (PML); these are awarded to locals. There is a special mineral value addition license to encourage local content; a lapidary license that most locals can now open workshops and add value to our gemstones. We have standardised mineral markets all across Tanzania by 2021. We had 38 gold markets, 3 Diamonds markets, 1 Tanzanite Market and 14 Gemstone markets. These are just a few insights into how Tanzania's mining sector is progressing. However, there is more room for improvement especially in mineral value addition, creating more awareness of climate-friendly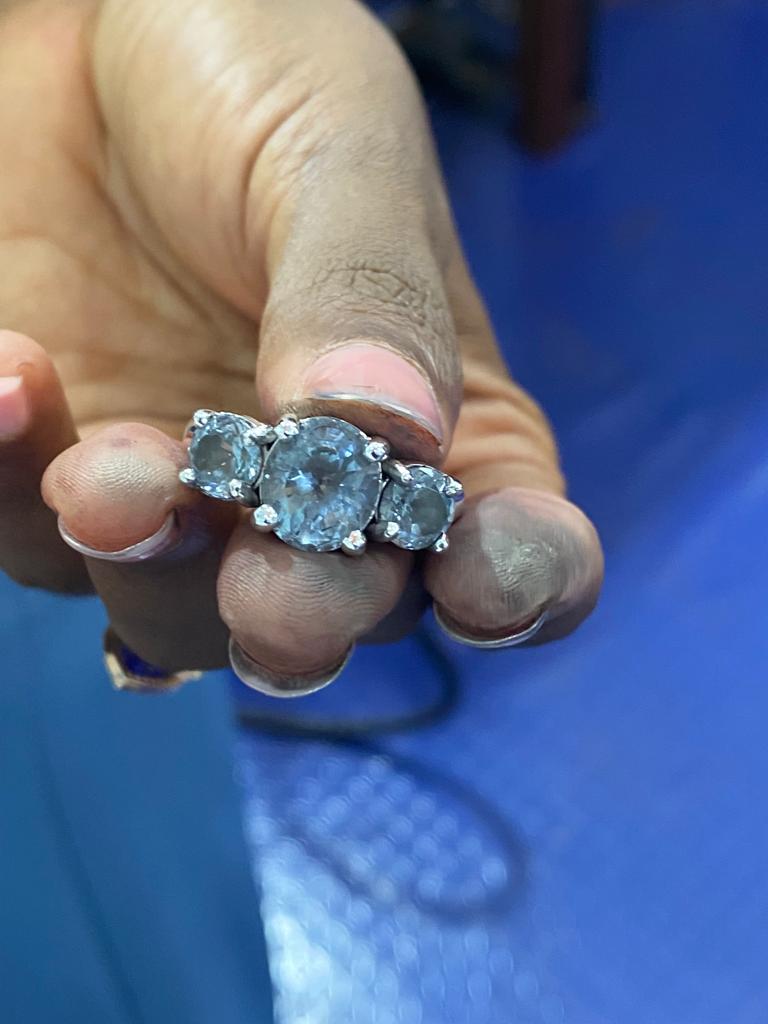 mining practices and youth participation in the sector.
Has Africa done enough to develop the sector?
This is a tricky one. Enough is such a relative word for an absolute answer. In my view, Africa has a lot to do to develop the sector.  This is very important; Africa might have done enough to develop the sector for other people but not for herself.
Would you like to talk about the challenges associated with the mining sector in Africa and how they can be addressed?
Definitely, it is within the challenges that life-changing solutions are birthed. There are a couple of challenges but let me talk about two. Number one, each African country is trying to make it on its own with its mineral resources, which is impossible. Each country cannot negotiate individually for mineral resources that a neighbour has in plenty too. This calls for mining sector harmonization strategies, especially when negotiating. Another challenge is machinery and technology-know-how for the African mining sector to grow at the right pace. Africa has to think of innovative ways of utilising its mineral resources instead of dependence on developed countries hundred percent. For instance, why are we still struggling with using mercury even after the Minamata Convention on Mercury, when we have hundreds of graduates from our universities?  Is there no way of designing shaking slicers that can operate with our current power supplies?
What have you done in the area of African startups as it relates to mineral value chain?
This is where my heart beats. I started doing it by learning the art of the trade and figuring out how it works or can work in Tanzania, and then pioneering alongside other great women, Tanzania women in mining and mineral industry; a platform where a 360-degree approach to the sustainable mining sector is practised by the use of International  expertise available in local networks I also co-founded a mineral value addition initiative, TAWMIVA where after we train women and youth in mineral value addition, we do market-finding expeditions in search of sustainable markets, not for raw gemstones but for Tanzania mined and Tanzania value-added gemstones and pieces of jewelry. Currently, we are exploring the USA, and it is promising. I am a firm believer in doing it; help will find you along the way.
Give me your dream for the mining sector in Tanzania?
Tanzania is a mineral value-addition hub for Africa. I have a social media hash tag that most find farfetched but that is my dream of Tanzania. #ZeroRawGemstoneExpirtation