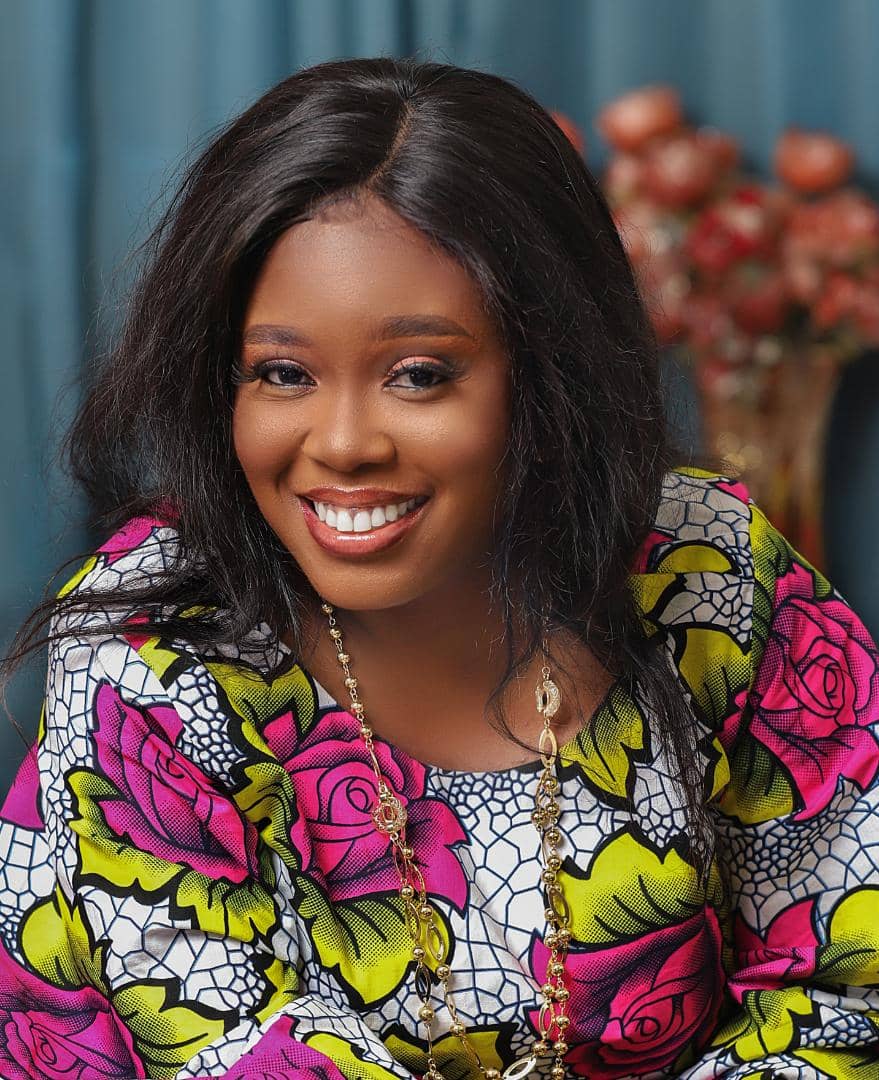 Aanu' Rotimi, a health advocate, and community development specialist has a good understanding of development issues and the implementation of development interventions using evidence-based and accountability approaches. She has over the years (1998 till date), accumulated knowledge and skills through advocacy, partnership, research/surveys, and work in community mobilization, development programming, project management through strategic planning, achievement of the global agendas, and sustainable human development to include human capital development, systems strengthening and accountability. She has over the years managed and implemented projects funded by several international organizations as BMGF, USAID, DFID, CDC, UNICEF, UNFPA, USAID, MacArthur Foundation, among others. Aanu' has also worked with numerous national and subnational government institutions such as the Federal Ministry of Health, Federal Ministry of Education, National Youth Service Corps – National headquarters, amidst others to conduct some research, training and facilitated several government and non-governmental activities.
Aanu' is the Founder of the Centre for Accountability and Inclusive Development (CAAID), Co-convener of the Human Capital Development Network (HCDN), Chairperson – FCT Accountability Mechanism (FCTAM).
She speaks exclusively to Sunday Oyinloye, Publisher, Green Savannah Diplomatic Cable
Excerpts: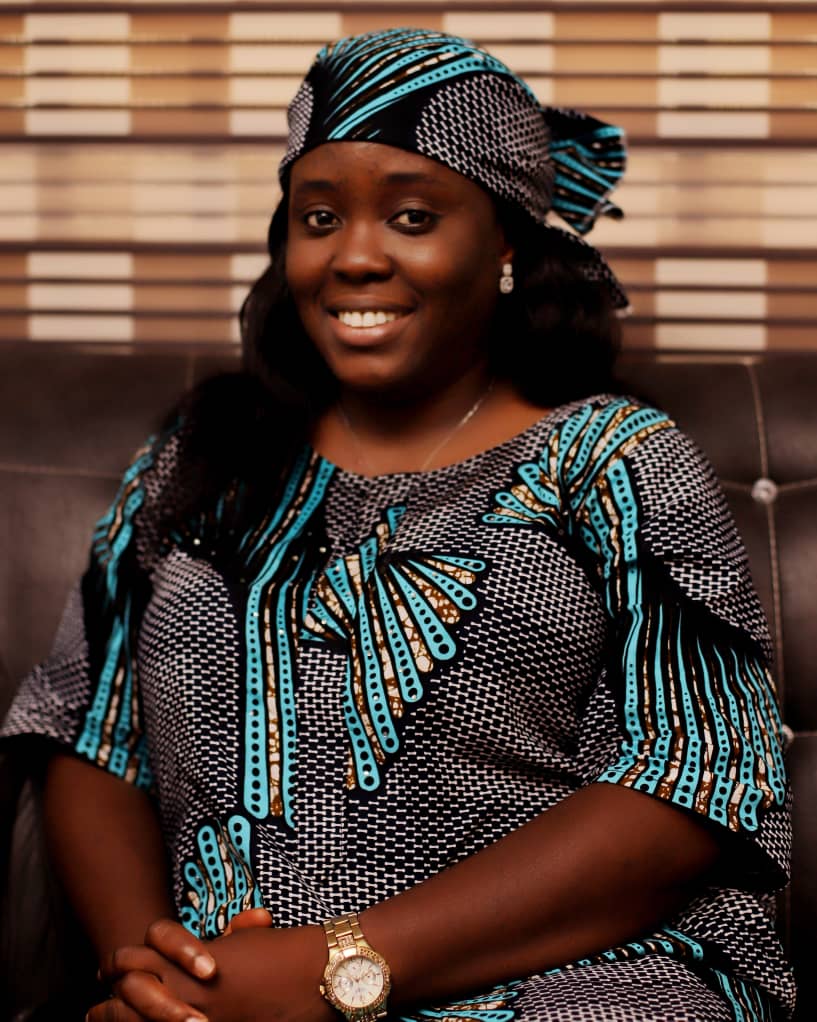 Why did you set up Centre for Accountability and Inclusive Development?
From childhood, I always had this vision of putting smiles on people's faces, at least, one person a day must have a cause to smile because of me either directly or indirectly. That was something I was doing from my secondary school to my university. At least, somebody must have a genuine reason to be happy because of me, and that became part of me. I worked in many places and realized that my passion of putting the people first is still very much relevant, so when the opportunity came, I said ok, this is something I have been visioning for decades. Therefore, Centre for Accountability and Inclusive Development came to build on my childhood inspiration of basically ensuring that we have a system that works for the people; that no matter what, people must be placed at the centre of their development. Personally, I am someone that is very outspoken, I stand for justice. Sometimes, people would ask Anu, are you ok? This thing that you are advocating doesn't pay you as an individual, but I don't really care about that once such thing is for the benefit of the people collectively. I realsied that many say they are working for the people, but are they really doing that? Are they pushing people to be the owners of their development? That was why we came up with Centre for Accountability and Inclusive Development. So, it's not just holding government accountable, it must be a collective journey of everybody being accountable; everybody being responsible for their actions and inactions. Meaning everybody has a role in their development. It is also a platform to ensure that every system works for the people no matter their social and economic status.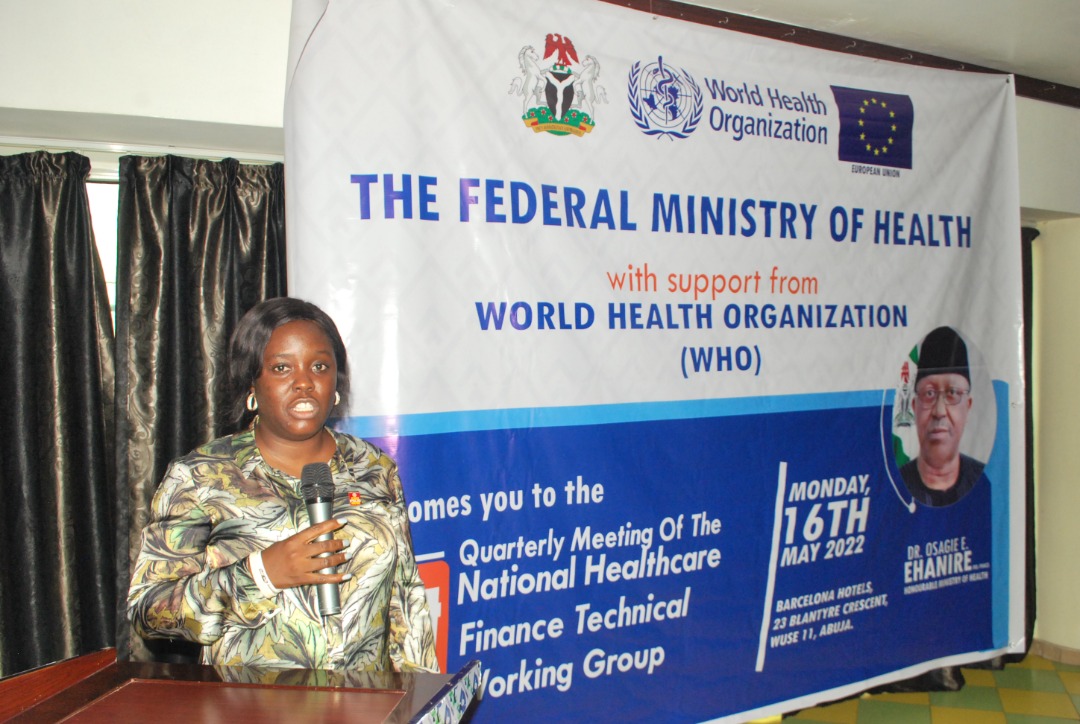 CAAID is involved in health advocacy. What is the state of health delivery system in Nigeria, and which way forward?
Currently, we are at the forefront of health advocacy, accountably and engagement. We have been working with various government agencies, partners, civil society organisations and the media to ensure that our advocacy and information get to the people. Nigeria's health system is a reflection of the country.  Nigeria's health system as it currently stands is not at its best, not even at average. There is still a long journey. I know that there have been so many efforts that have been put in place. Most recently is the National Health Insurance Authority Act that was signed. However, I will like to say that all these policies will have much impact when people are put at the forefront of the interventions, knowing that beyond the policies, there are human beings at the receiving end. Human beings are the faces of the system that works. Part of the way forward is that we need to start engaging Nigerians to see health as a priority. If you go to street and meet an average Nigerian and ask him to name five things that he wants government to do, it will be rare to see someone that will mention healthcare as one of those priorities. Giving the fact that health is wealth, we have to know that there is no way we can have viable economy if the people working in a system are not healthy. People should have the right orientation. Yes, health financing is very important, but we must also put premium on its governance and other components of the health system. You must put premium on health infrastructure. One of the shortcomings of the health care in this country is human resource, therefore, we must put premium on that .We must also ensure that the people themselves are ready to do their work because system does not work without the people. The system that works is a product of people that work in it. Going forward, everybody must come out with pure and genuine mind; not a mind of what people want to gain from the system, but how best to make the system work for all of us.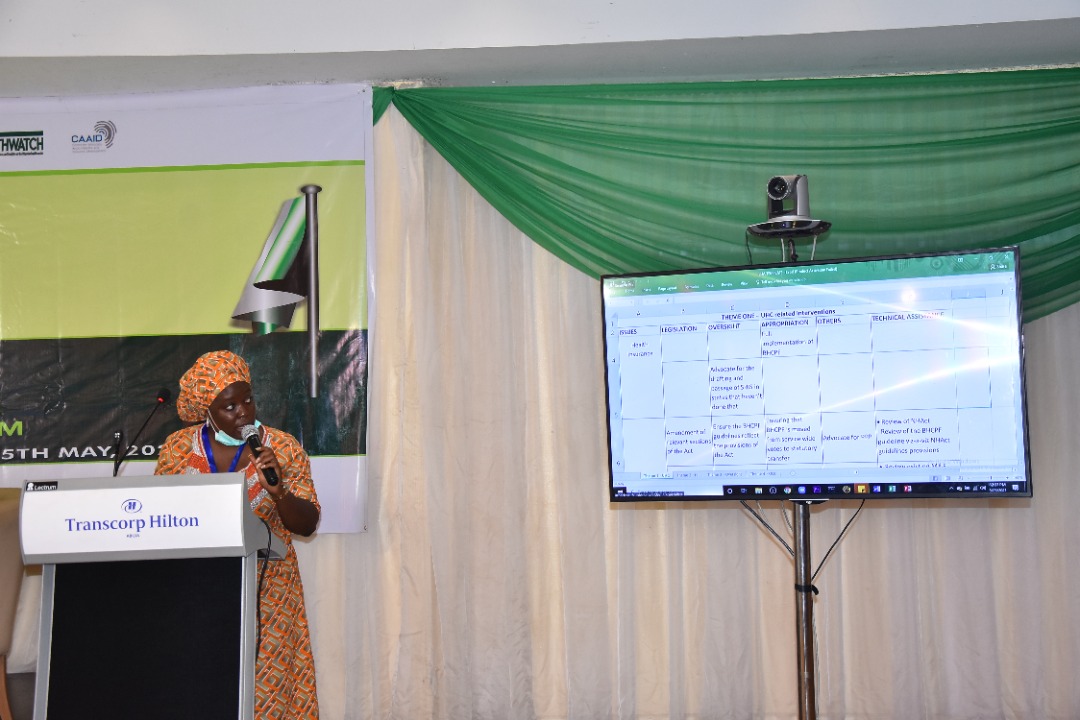 What impact has your organization made?
CAAID is a very young organization, we got registered just February 2021 and we kicked off our activities around August last year. Before then, we've been having some slight partnerships with various organisations that pushed for the National Health Act. We have also been advocating for family planning and currently, even though we are still very young, we are proud to say that we have been advocating for the implementation of FCT Basic Health Care Fund. Again, we are in the forefront of advocating for the passage and signing of the FCT Health Insurance Authority Bill. Outside FCT, we are working in Ekiti State where we are implementing a Global Funds project trying to ensure that citizens know that they have a role to play in pushing for health system. Beyond this, we're also working on the Agric Sector advocating for formidable reforms within the sector. CAAID is also the Co-convener of Human Capital Development Network. Within that network, we have members across the country. One of the key things that we do there is to ensure that we align education and livelihood together.
What other projects are you working on?
We are a member of UHC 2023 that is ensuring that health is put on political front burner. In our short time, we have gotten grants from Pathfinder; we have gotten some grants from USAID through guarantee. We also have other projects. For example, we are starting a campaign on good governance, ensuring that people understand they have to hold themselves accountable for leaders that they elect. Again, we are doing a campaign on reducing anti-microbial resistance; we are also working on pushing for accountability frameworks that works for the people within the health sector. These are some of the things that we have done or still doing.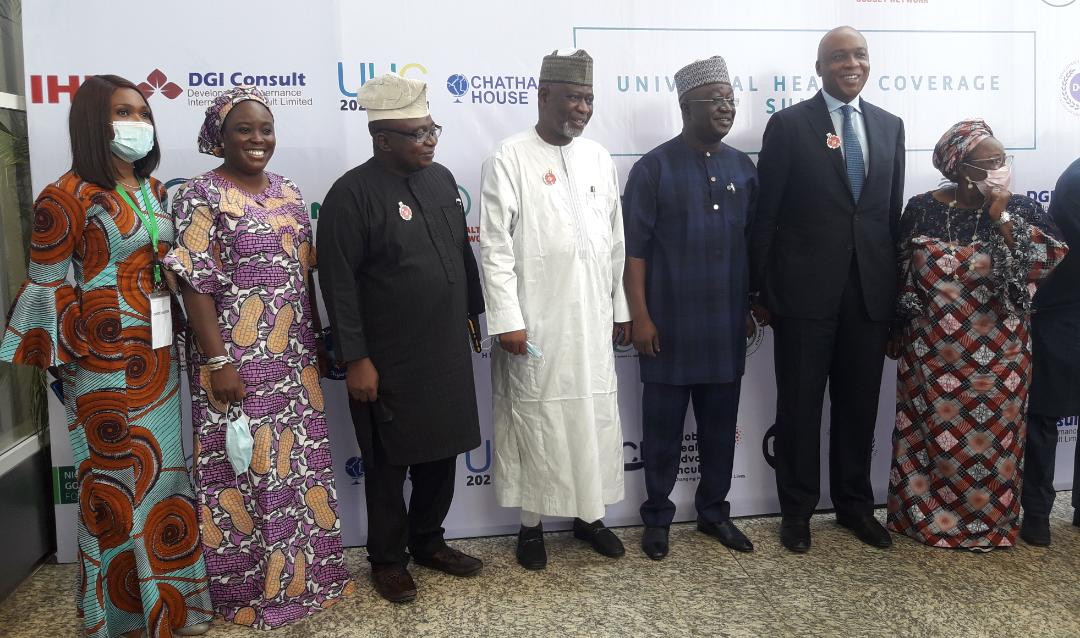 Where do you want to see CAAID in the coming years?
We have short term, medium term and long term goals. Our short-term goal in the next two to three years is to be able to become a formidable organization within the FCT and be able to add Kogi and Kwara State to it. Also, one of the things we want to do is to build capacity of other civil society organisations because we cannot be a lone voice in advocating for inclusive development and accountability system .We also believe that in the next five to ten years, we would have become a national name and ensuring that all the gains of our works will continue to be sustained. It is our dream to become a renowned global organization that is pushing and working for the people.