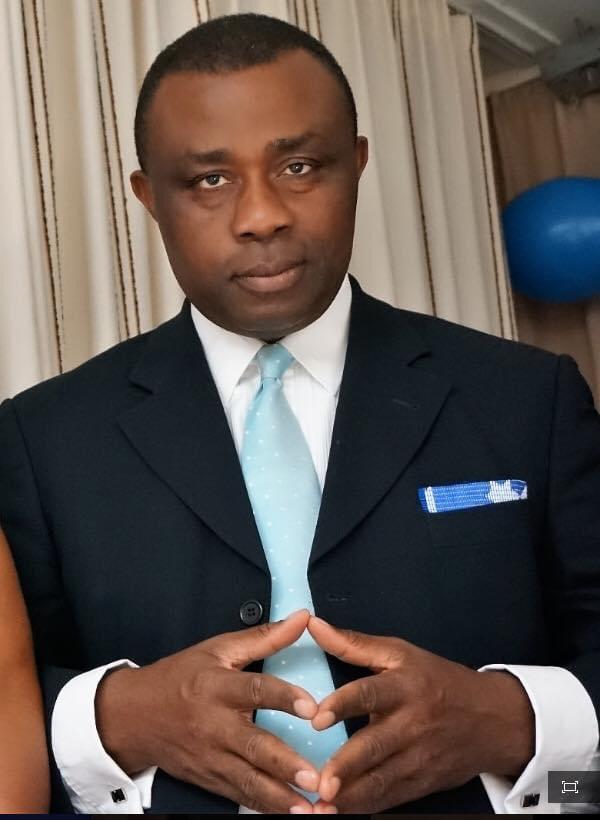 Collins Nweke is a Nigerian born, Belgian politician of the Green Party. He was sworn in for a third term of office on 2 January 2019 as Councillor for Social Affairs in the government of Mayor Bart Tommelein at the Ostend City Council in West Flanders province. He is the first non-Belgian-born person to be elected to political office in West Flanders.
Nweke is particularly active in social welfare, economy, international development and diversity matters. He won unprecedented primaries in his constituency and stood as a candidate for the European Parliament in the 2014 elections.
He has served as Chief Executive and Chairman of Nigerians in Diaspora in Europe. Nweke  is the Founder of Global Village Consult Belgium, brand owners of Nigeria Human Capital in collaboration with the Chartered Institute of Personnel Management of Nigeria, He has been active in consultancy and advocacy in the field of socio-economic development for Nigeria and for Africa in general. An opinion-maker columnist with The Brussels Times and contributor to several Africa-centric media on global affairs and foreign policy, Nweke currently serves on the Board of Belgium Luxembourg Nigeria Chamber of Commerce as Director Business Development. He is also founding member and Vice President of the advocacy group, Rebuild Nigeria Initiative
Nweke is a Certified Management Consultant, a Fellow of both the Institute of Management Consultants and Chartered Institute of Public Management of Nigeria. He was awarded Doctor of Governance (Honoris Causa) in 2014.
In an exclusive interview with Sunday Oyinloye, Publisher, Green Savannah Diplomatic Cable Nweke speaks about the upcoming Trade Mission of Belgium Luxembourg Nigeria Chamber of Commerce to Nigeria and other topical issues
Excerpts: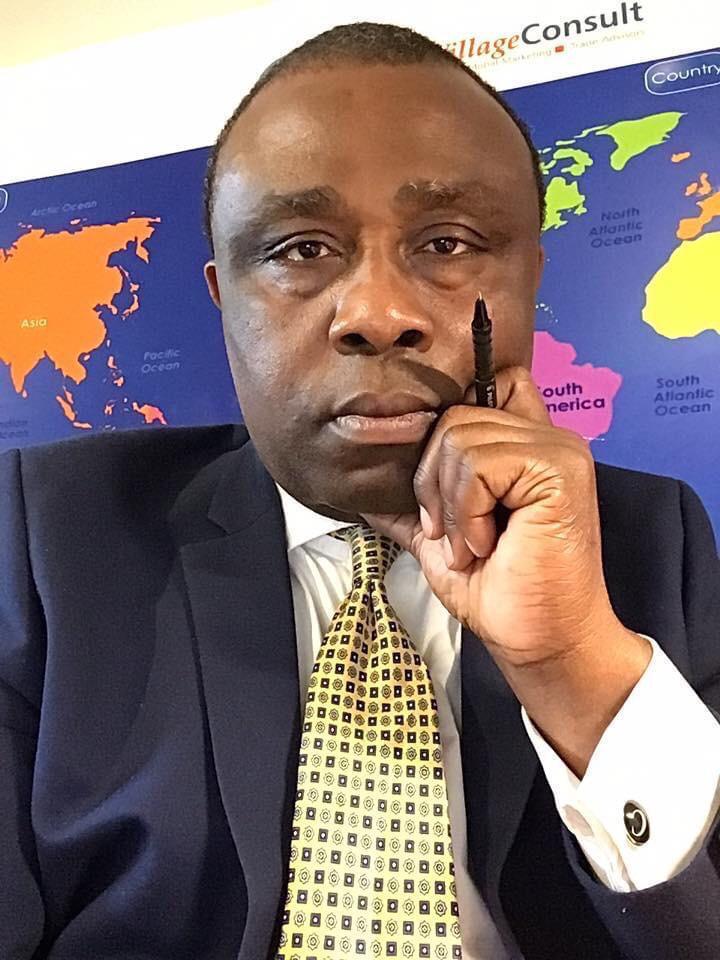 You are the first non- Belgian born person to be elected to political office in West Flanders, what does that mean to you?
When I arrived here and saw so many things that are right but a few things that are critically inhibiting of the progress of vulnerable members of the society, I could have joined those that came before me on the sidelines and simply complain. Well, that is actually kicking the can down the road. I won't have that. I guess it's in my nature to be part of the solution. There are loads of intelligent, good natured migrants before me but they were not sufficiently daring to work on changing the bad situation they met. Of course the odds were piled up against me at the time I ran for political office for the first time. But I thought the story had to start from somewhere. The rest like they say is history.
 As a former Chairman of Nigerians in Diaspora in Europe, how can remittances from your colleagues to the country be improved?
A quick paintbrush of what remittance mean for Nigeria: it translates to about 85% of Federal Government budget, representing 6.1% of the country's Gross Domestic Product (GDP). The country's remittance inflows are seven times larger than development aid or the so-called Official Development Assistance. Experts have estimated that over a 15 year period, from 2009 – 2023, remittance flow to Nigeria is sure to grow from USD18.37 (2009) to USD34.89 (2023).Remittances is therefore critical to the economy of Nigeria and it goes without saying that its volume and value have to be shored up with policies that streamline the operations. After years of quasi neglect of the remittance corridors, it is good to see the Central Bank of Nigeria (CBN) come up with initiatives such as Naira4Dollar. In terms of improving remittances, the first steps have been taken by the CBN through policy streamlining under Naira4Dollar. Currently remittances go towards financing consumption, which is to be expected of course under the current economic circumstances of Nigeria. Aged or ageing parents need to be looked after, there must be support to pay the school fees of nephews and nieces, unemployed siblings need pocket money, and all of that. The next logical step in the Naira4Dollar policy evolution should be to look at how best to plough remittances into production or investment activities. What is conspicuously lacking is the CBN expecting to go it all alone without actively inviting the input of the organised Diaspora body to feed into the policy development. That has got to change.
Are you not worried with the current wave of brain drain in Nigeria?
I am not sure of being worried about brain drain. Migration is as old as the world. Yes, the propensity to migrate is higher in countries with poorly run economy and weak institutions or what you can call developing economies. But today, British citizens still migrate to Australia and New Zealand, the United States while Belgians still migrate to the United States even with their healthy economies. I guess the Nigerian workers especially the highly skilled ones, are better off living and working in Nigeria. But at the same time, when you look at the benefits of their migration narratives with specific reference to remittance inflow, you ask yourself whether the so-called brain drain is at net loss to Nigeria. Let's not forget either that some of those brains that are drained get the opportunity to improve and enhance their skills in their adopted new countries which some – not all – later put to the services of Nigeria. Nigeria is dotted with stories of Diaspora returnees doing great things across the country, giving back in unique ways, in both the private and public sector.
What has gone wrong and how can the situation be addressed?
Once Nigeria's politics went wrong, the entire country went down with it. Get the politics right and Nigeria will experience unprecedented rebirth. The issue of brain drain for instance will reverse to brain gain once you get the politics right and the country returns to the right trajectory. As long as Nigeria's politics continue to attract mostly the worse, rather than the best of Nigerians, the country isn't going anywhere.
Would you want to tell Nigerians why your Chamber is coming on Trade Mission from October 16- 21?
The Belgium Luxembourg Nigeria Chamber of Commerce (BLNCC) sees a growing investment appetite for Nigeria within Belgium and Luxembourg. These potential investors do however have loads of questions about where to invest in, the operating environment, potential partners, ease of doing business, security in the country, policy consistency, political risks and all of that. Of course there are those with their doubts particularly as it relates to long term investment decisions. Post-COVID19, we got blessed here in Belgium with an Ambassador that understands and means business in the person of Amb. Obinna C. Onowu. Our Chamber then created an opportunity for him to meet the business community upon assumption of office with a networking event we tagged Ambassador Meet&Greet. That well-attended event served to wet the appetite of these investors and reassured existing ones. So, that's the background of the Trade Mission. Our goal is to use the Mission to bring these Belgian investors in contact with counterparts in Nigeria. Working with entities such as Abuja Chamber of Commerce and Industries, Enyimba Economic City Development, NACCIMA, Lagos Chamber of Commerce & Industry, Nigeria Ports Authority to name but a few. Apart from facilitating Business to Business meetings, we are also part of a number of Businesses to interface with the Government. Ports infrastructure is for us a major focus. So too is agriculture particularly the food, beverage and pharmaceuticals supply chain. As a Chamber with tripartite footprints, we have deliberately lined up behind Flanders Investment & Trade (FIT) to add value to businesses in or targeting Belgium, Luxemburg and Nigeria. I guess that the high point for us of this Mission is the opportunity it affords us to have a sit down with BLNCC Nigeria, our subsidiary under the leadership of Dr. Somadina J. Anene, not only to strategise on mutual business interests, but to lay the building blocks of a major trade forum we are having in in Luxembourg in the first half of 2023.
Do you foresee Nigeria's economy bouncing back soon?
Yes I do but the economy won't bounce back just like that. There are many depressing indices all around us that actually test the steadfastness and belief of even the most patriotic Nigerian. The economy experienced a 1.8% contraction in 2020 following the 2019 pandemic. On the backdrop of global commodity shocks, a depreciating currency, trade restrictions, monetization of the deficit and some wrong policy decisions, inflation keeps surging and pushing millions of Nigerians into poverty. Without speaking from both sides of the mouth, this is the reality as we know it and all Nigerians can feel it in one form or the other. Despite this, the economy grew by 3.6% in 2021. The IMF has since downgraded Nigeria's 2023 growth projection, while retaining 2022 at 3.4% irrespective of the adverse macroeconomic environment. Given that the global economy is projected to stand at 3.2%, I guess it's fair to say that the Nigerian economy hasn't done too badly. To the unemployed youth, the urban employed poor and the market woman who is finding it more and more difficult to make ends meet, all of these fine figures are pure theory. They cannot feel them. But that's a different kettle of fish. Until Nigeria's pro-poor policy initiatives are more transparent and purposeful, the average Nigerian will believe none of these narratives of economic bounce back.
 Since you are a Politician in Belgium, what would you be telling Nigerians as we approach the 2023 elections?
Many hung up on Nigeria and its politics when votes could no longer be trusted to be counted. There have been some system improvements in a number of off-season elections but in Ekiti State for instance, I'm not sure any credible character could deny blatant vote buying and voter intimidation. Nigeria needs to be deliberate in its resolve in 2023 to make elections free, fair and credible. In the area of campaign, politicians will do Nigerians a world of good if they could focus on content rather than personalities. The area where the country appears to be witnessing an organic growth is youth organising and mobilisation. It is reported that there is an upsurge in voter registration. That is a great development because the indifference of yesteryears did democracy no good though the apathy was understandable. The rallies, self-financed I understand, indicates that young people of Nigeria look set to take back their country and install a leader of their choice. It looks like they have only just realised that they have the numbers. That they are spending their monies organising these rallies indicates that they may shun financial inducement for votes. Election is a festival of democracy and 2023 is looking exciting. Keep it up I'd say.
 Give me a picture of Africa of your dream?
I am an unrepentant proponent of African unity. Call me a Pan-Africanist. When I close my eyes, what I see is an Africa that is borderless with free flow of people, goods and services. You see why I am an unshakable supporter of the African Continental Free Trade Area (AfCFTA). It's been projected that when I'm 70, in 2035, some 50 million Africans would have been lifted out of poverty, while income would have risen by 9% for men and 11% for women. Can you imagine that? Basically, all my socioeconomic preoccupations going forward is facilitating and supporting all processes and initiatives geared towards harmonised pan-African policies on e-Commerce, investment, and intellectual property as these to a large extent will be determinant of AfCFTA accomplishing its ambitious goals.