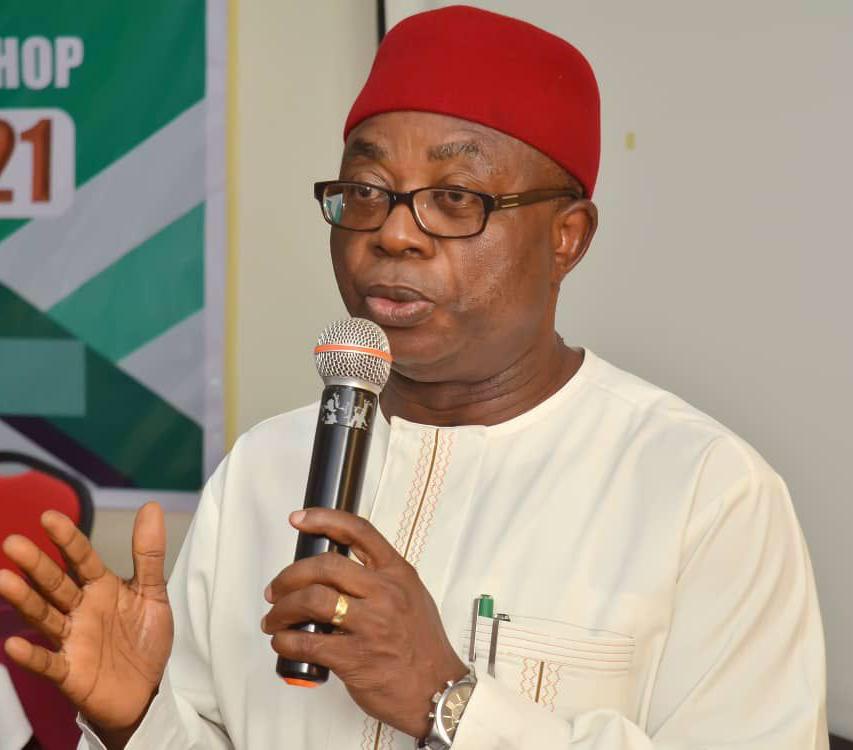 By Adesewa Oyinloye
Following the judgment of the Court of Appeal, Owerri, which confirmed his legitimacy as the candidate of the All Progressives Congress (APC) for Abia Central Senatorial District, a National Assembly member, Hon. Sam Onuigbo has described Judiciary as the last hope of the common man.
Onuigbo who is currently representing Ikwuano/Umuahia North/South Federal Constituency at the National Assembly in a Press Release he personally signed says a lot of work was put into structuring the 2022 Electoral Act, adding "it is my belief as one of those who worked hard on it that this important piece of legislation will strengthen our democracy and take it to the next level."
The lawmaker thanked his family, friends, political team, legal team, media, and supporters for solidly standing behind him "as we joined Abians, Nigerians, and indeed young people across the country to ensure that impunity did not reign. This victory is a triumph of justice. May we always work hard to enthrone justice wherever we find ourselves"
He appealed to the leadership of APC.  Party members, and Abians, to join hands with him "for us to move to the next stage of ensuring that we enthrone in Abia Central, good representation which I have symbolized over the years as is supported by my verifiable achievements"
In another development, Hon Onigbo has called for Nigeria's stakeholders' involvement in implementing the three Rio Conventions, namely climate change, biodiversity, and desertification .
Speaking during GLOBE's "Post-COP27: Action Points for an Integrated Approach to Addressing Climate, Nature, and Desertification in Nigeria," round table in Abuja, the lawmaker who is also the President of GLOBE Nigeria enjoined stakeholders to complement each other's work to ensure a more impactful result.
According to him, there is an intersection between all three conventions stressing that "addressing all three in an aggregated manner produces a result that is sustainable and more beneficial to the world.
"For instance, in making efforts to combat desertification (itself a byproduct of climate change) through land restoration and afforestation efforts, we ultimately provide a carbon sink for greenhouse gases mitigation, and address biodiversity loss.
"In the same vein, proper biodiversity governance efforts will mitigate climate change and forestall desertification."
He therefore called for collaboration that will break the practice of working in silos.
The event which was attended by stakeholders from the National Agency for the Great Green Wall, the REDD+ programme, the National Bureau of Statistics, the Department of Drought and Desertification Management, Ministry of Environment, legislators, and international agencies such as the Foreign and Commonwealth Development Office of the British Government rose with the mandate to break down walls and ensure more collaboration.
GLOBE is to lead on this front and create a seamless link for MDAs, Civil Society, youths, and other groups to interact with legislators in order to effect action.