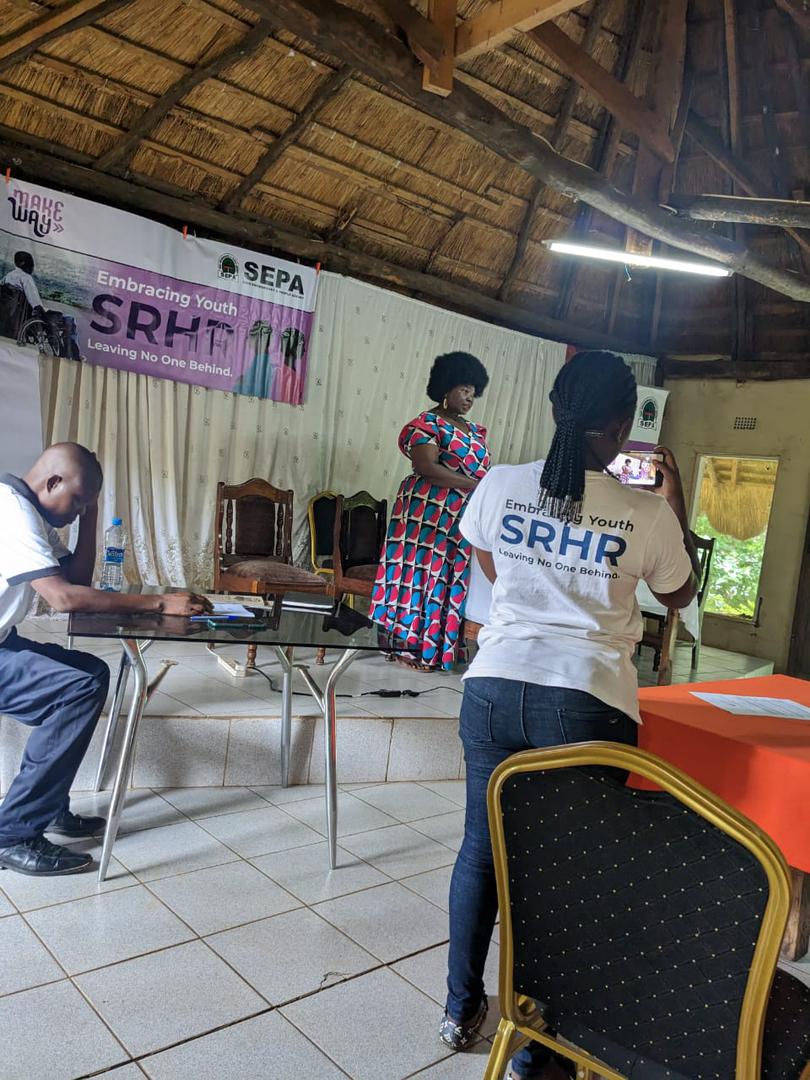 By Kafeshi Chileshe
The Chief Executive Officer, Save Environment and People Agency (SEPA) Zambia, Mrs. Mailes Muke has stressed the need for parents to discuss Sexual and Reproductive Health Rights (SRHR) issues with their children in order to reduce   teenage pregnancies, HIV/ AIDS, STIs and maternal  deaths.
Speaking during a capacity building workshop of relevant provincial and district level authorities on policies dealing with sexual reproductive health rights and services at Water View Lodge, Zambezi District as part of the activities of Make Way programme, Muke said increase in teenage pregnancies is as a result of the society shying away from discussing sexual reproductive subjects
Make Way is a five-year programme being  implemented  in Ethiopia, Kenya,  Rwanda, Uganda, and Zambia that aims at teaching  vulnerable young people to stand up for their rights and improve access to the right information and services. The programme actively promotes innovative practices in intersectional sexual and reproductive health rights advocacy.
According to her, it is time for parents to realise that talking about issues of SRHR with their children at home will make the girl child and boy safer in the society adding "information shared will empower the girl child who are the most vulnerable and might not be able to distinguish right from wrong when it comes to sexual activities".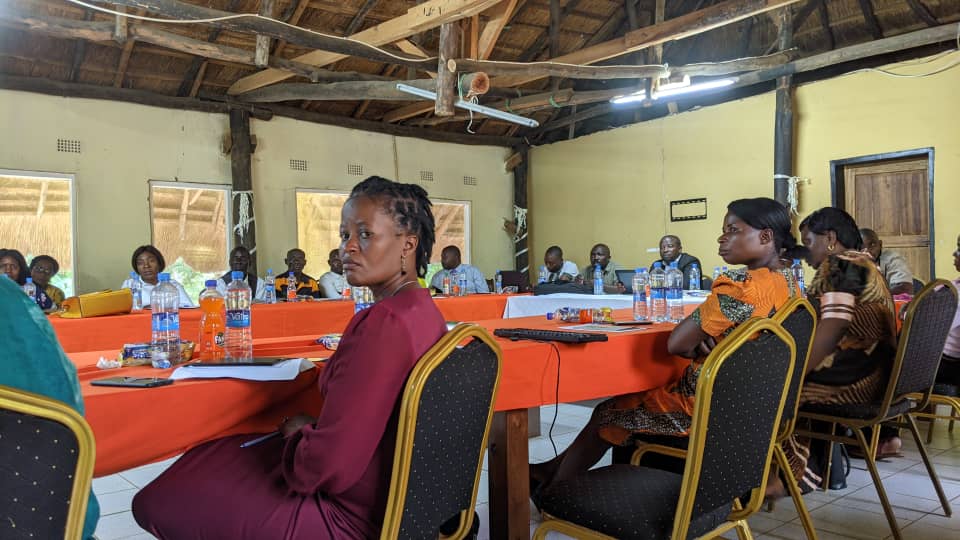 The Chief Executive Officer said her organisation is worried over the increase in numbers of teenage pregnancies in North-western province and Zambezi district respectively.
Her words "teenage pregnancies has become a source of concern in the province hence the need for increased sensitization of youths on sexual health reproductive rights".
Muke revealed that the  North-western province is topping the country with  Solwezi District ranks Number one, followed by Kalumbila, while Zambezi district ranks number three, adding that some traditional norms and beliefs do not serve any purpose but encourage the vice of teenage pregnancies.
"Some cultures celebrate teenage pregnancies instead of condemning the vice' she said.
She disclosed that Make Way Project aims at enhancing youth sexual reproductive health rights without leaving anyone behind.
Also speaking at the event, the Zambezi District Education Standards Officer, Kabelenga Gillan, said while the rights of the girl child is being protected, it is equally  important that the  boy child is looked after as well.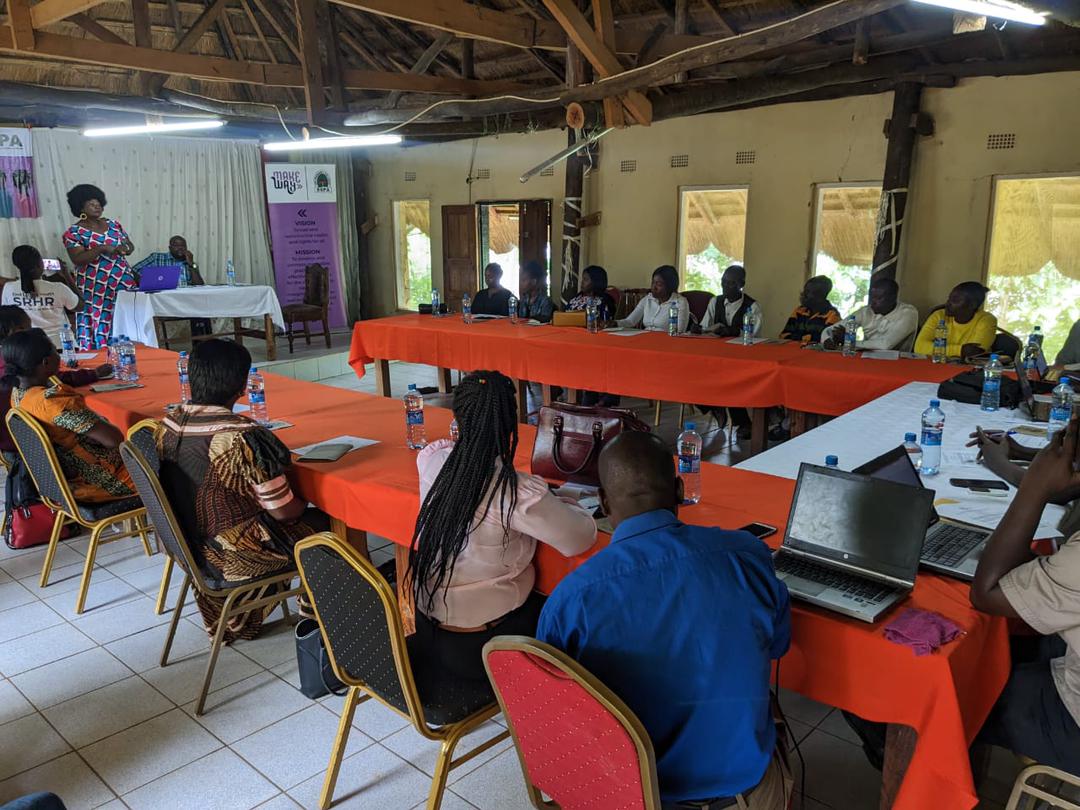 He said in order to have a balanced society "it is important that while government is advocating and promoting rights of the girl child, programmes should  also be designed for the boy child some of whom have   dropped out school and have no support".
Meanwhile, North-western province Education Officer, Peter Kaimana has commended SEPA for supplementing government's efforts in the fight against teenage pregnancies especially in schools.
Kaimana said there is the need for government and other stakeholders especially teachers to work together in ensuring that the rights of adolescents are protected.
He added that teachers should be at a center stage in inculcating good values in learners especially the girl child stressing that learners spend much of their time in schools.
Meanwhile, SRHR Ambassador Collina Banda has appealed to government and other well-wisher to come on board and support youth friendly spaces with equipment that will help them teach their peers on sexual reproductive health rights.
Ms Banda said that all the three youth friendly spaces that have been identified in the communities have no equipment hence she appealed to government for support.
SRHR Ambassador commended SEPA for the opportunity rendered to them especially incorporating them their program which she says has changed many young girls since its introduction in 2021.
SEPA is implementing the Make Way project with consortium of partners namely Lillian foundation (Cheshire Home Society of Zambia),the Circle of Concerned Africa Women Theologian, Akina Mama wa Africa, Volunteer  Service Overseas and Forum for  African Women  Educationalists  Zambia .
Also in attendances were traditional leaders, officials of Ministry of Education, Ministry of Healthy, the Local Authority, CSOs Network and Parents.