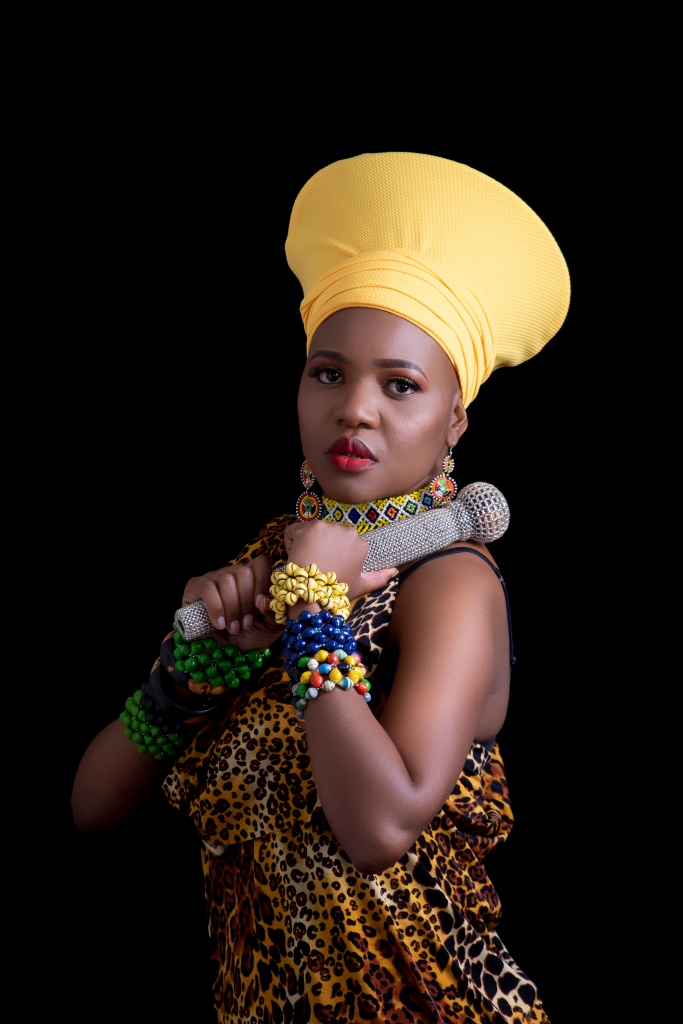 Born Nomathamsanqa Treatie Mkwananzi in the city of Bulawayo, Zimbabwe's melting pot of arts and culture, multi-talented Nkwali is a proven singer, dancer, actress and composer par excellence. She started performing at the age of seven. And as a sign of what was to come, her first major role at the age of seven was as an extra in the movie Power of One, starring iconic Hollywood actor Morgan Freeman and Zimbabwe's Alois Moyo, and from there she never looked back. At 19 (2002) Nkwali went to a school of arts where she learnt more about performing Arts, and later that year she toured UK with Zimbabwe's number one poet Albert Nyathi and Imbongi, performing in festivals like WOMAD and Africa Oye, among others
Nkwali's journey continued as she toured Europe in years to come, this time with a Theatre Production at festivals like Zrada, Fringe, Afrika Tage, Kasumama, and Shakespeare until 2006 when she auditioned for Mother Africa Circus. She continued to tour the world, performing in Australia, US, Germany, Singapore, Philippines, Germany, Austria and other countries with Mother Africa Circus from 2006 until 2015 as the lead singer and dancer during which she met world renowned musician, Dolly Parton,one of her idols who encouraged her to keep going as she was impressed by her performances.
In November 2015 she went solo under the name NKWALI, performing her own compositions and covers by different artists and also launched her first acapella album titled Sithokozile. With this album she holds a Zimbabwe Music Award (ZIMA) for best Acapella album in 2016. She has gone on to promote the album performing live in Austria, Germany, Tanzania, Czech Republic and Canada performing at festivals like Afrika Tage Vienna, Kasumama Tubingen Africa fest, Voice mania and many others.
She worked in the blockbuster concert Hollywood in Vienna in 2017 and 2018. The song bird also does music and African dance workshops.
She speaks exclusively to Sunday Oyinloye, Publisher, Green Savannah Diplomatic Cable.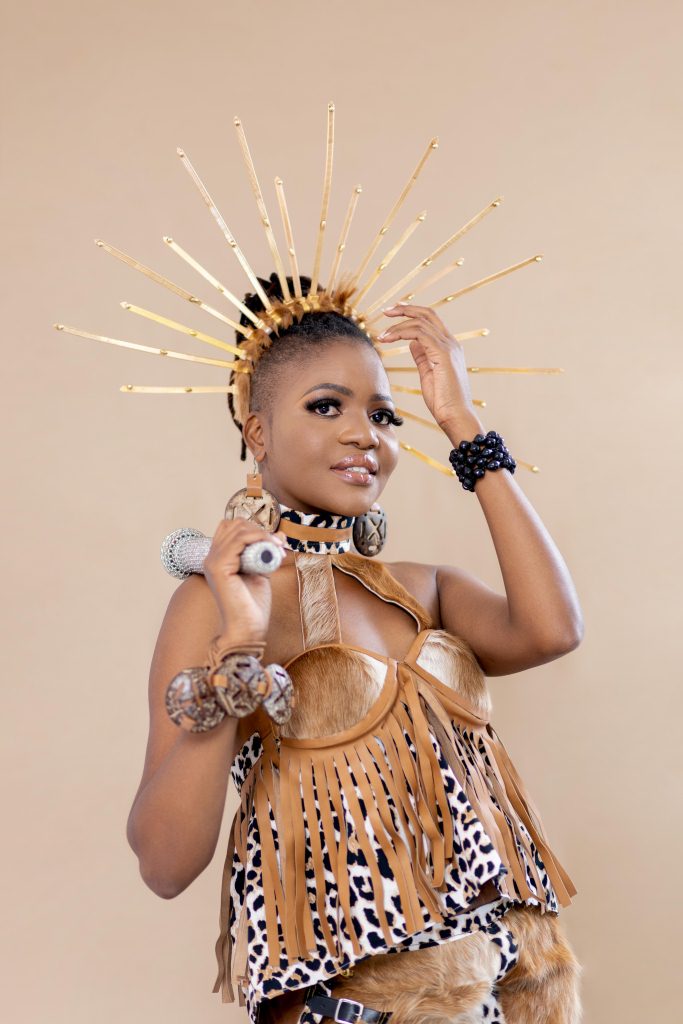 Excerpts:
Why did you choose your brand of music?
I love my culture, and it is my desire to see it live forever, so l believe  my music will keep our culture alive.
What were the initial challenges?
There were no too much challenges because I was ready especially financially. I was in the crew of Mother Africa Circus, so I managed to raise some money to record my Album. I also managed money to raise my first album. Again, Zimbabweans love their culture, so it was easy for them to understand my music. That made it easy to penetrate the market, especially with my type of music that I do.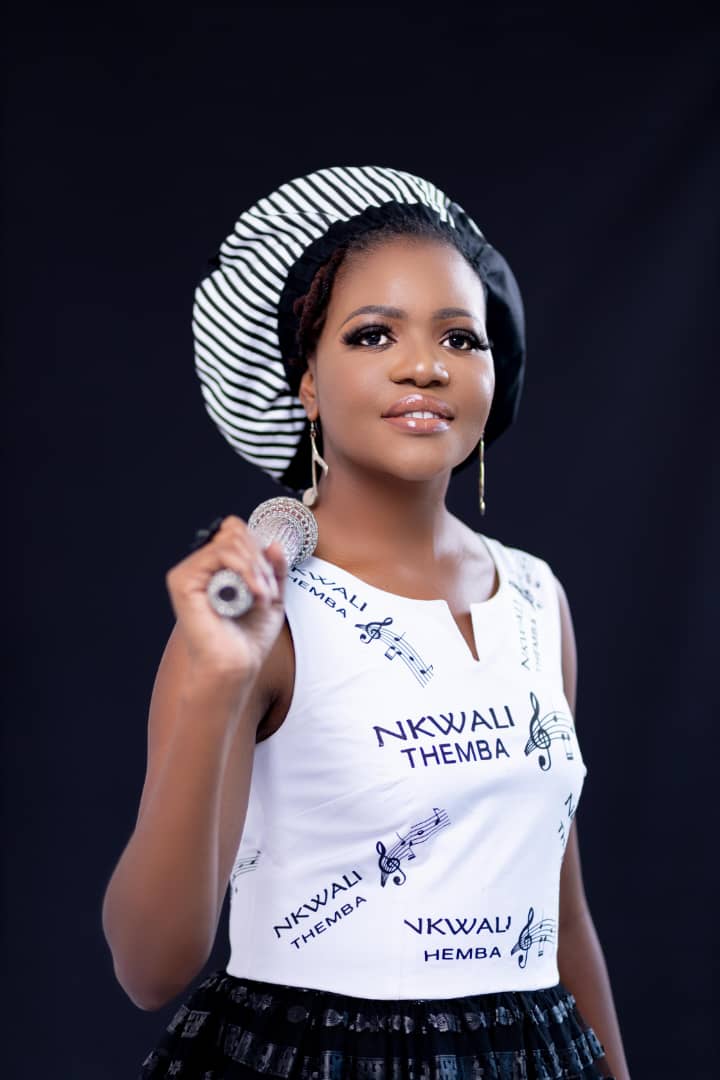 You are always holding an object like a staff, what is special about it?
It is called INDUKU. It  symbolises strength and royalty.
Would you want to recount your experience with the legendary Dolly Parton?
Wow it was epic.  I was in a show called Mother Africa Circus and we performed at Dolly Parton's Theme Park called Dollywood in Tennessee, USA.  I had a chat with her as she came back stage after watching our show. She said to me "You have a very beautiful voice" I was blown away. It was a special day that l will never forget.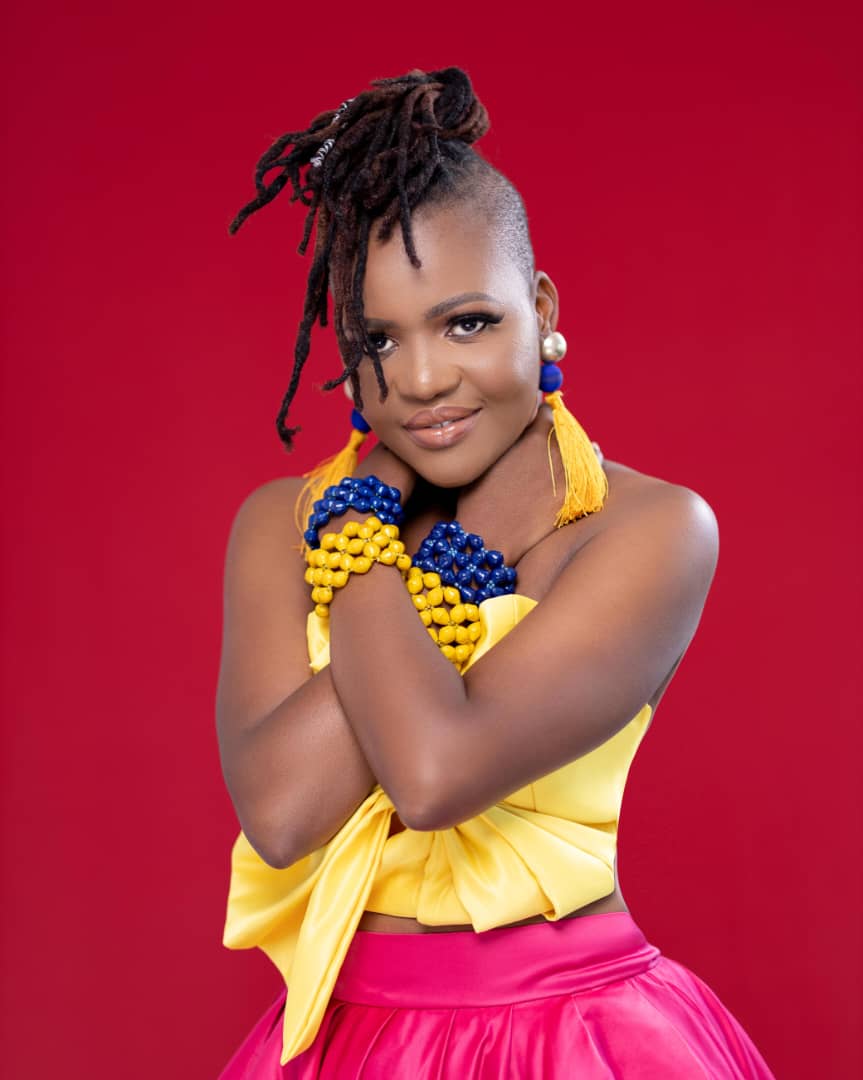 What are you working on at the moment?
I have two Albums Sithokozile and Themba . I am working on a new Album to be released next year
What is your  biggest dream?
My biggest dream is to have a music school and also and grow my Foundation to help the needy.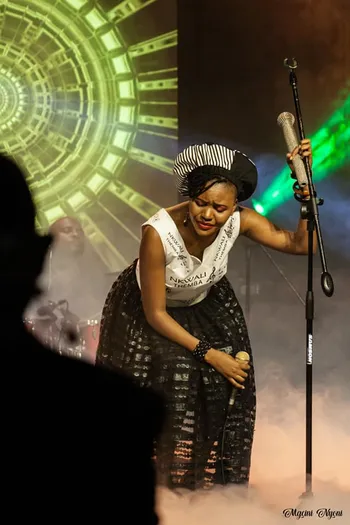 Tell me the story behind your Foundation?
I started Nkwali Foundation in 2019 when I was recording my video in a rural area just a few kilometers out of Bulawayo. I saw a nice family but they found it hard to make ends meet. They had torn clothes and they didn't have enough food. Their house also wasn't properly built. So from that time, I felt I should do something using the link that I have to ask for donations from people. Some of the money was coming from my pocket, but I got a lot of responses from people and I posted about this family on Facebook. From 2019 to last year, I was getting a lot of donations for this family from different people around the world. I'm hoping to grow my foundation so I can be able to help a lot of people who are in need. Just a few weeks ago, there was a teenage girl who gave birth to twins and two days after, she passed on and she left the twins with the grandmother. I pitched in as well. I tried to raise baby formula and clothing for the babies, unfortunately, the babies passed on one after the other in a space of 24 hours. I'm hoping to grow my foundation and also I'd love to have a music school where I can be able to have kids come and join in music classes so that they can know that they can take Music as a subject up to the university level.