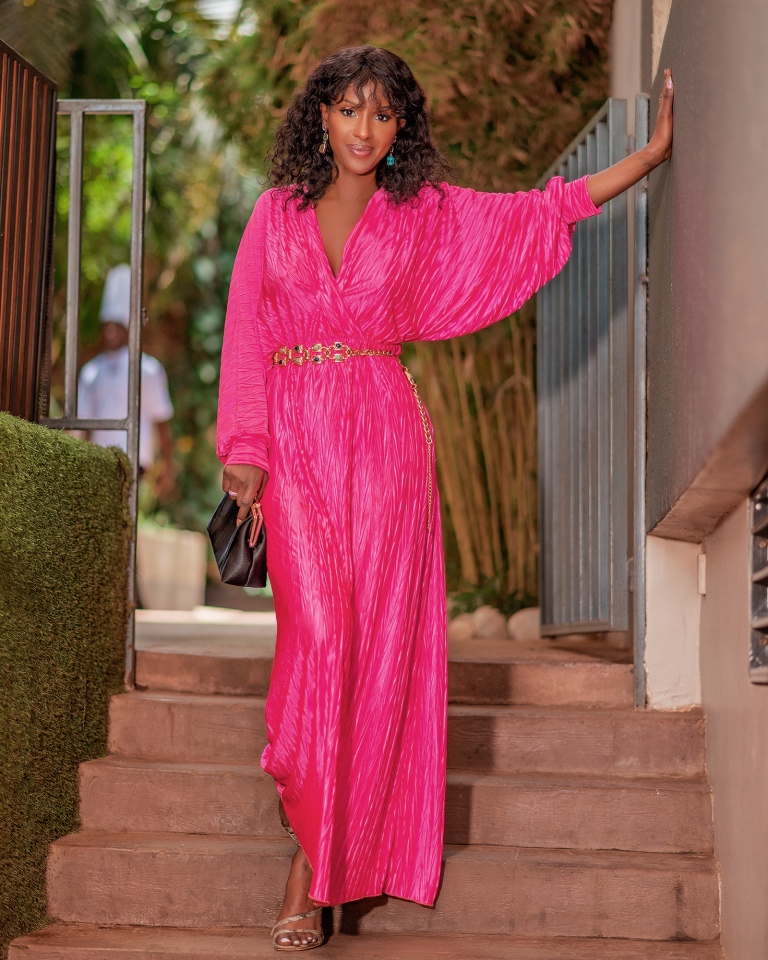 Sarah Rita Mulindwa is a multifaceted Ugandan born Uk-based Reproductive Health Nurse, Media Personality and Fashion Influencer. On 8th March 2022, Mulindwa was named among the few that shared their stories on Love Honey's Wall of Female Empowerment towards International Women's Day. Sarah attended Westminster Kingsway College (2001-2003) and completed with a distinction in Health and Social Care. She then proceeded to Thames Valley University (2004-2007) and graduated with Bachelors of Science in Adult Nursing and a Degree from Public US State University
A former Editor with 1883 Magazine, Sarah is a supermodel mold with a successful career as a well-respected stylist and published writer.  Her passion in fashion spans creative editorial and fashion campaigns with an extension into hair, skin care and beauty empowerment. Sarah is an on-air and star presenter whose sultry voice contributed to pop stations such as Hoxton Radio, Talk Radio, Fubar Radio and BBC Radio London. In November 2015, Sarah lifted the lid on Channel 4's The Sex Clinic as a host of Sexual Reproductive Health (SRH), HIV prevention, relationships, safety and body.
She also made appearance on TV E4's The SexTesters where she advised and counseled patients while administering self-test kit products. Sarah leads a team of peer educators who teach young people on sexual health and making informed choices
In 2020, Sarah Mulindwa returned on TV NHS Frontline volunteering to combat COVID on emphasis of social distance, vaccination and PCR test. Her signature vibe has been featured in in-demand news such as Vogue, BBC, The New York Times, Grazia, Metro, PCIAW Awards, The Sun, Independent, The Guardian, Observer, London Fashion Week and others.
Sarah speaks exclusively with Sunday Oyinloye, Publisher, Green Savannah Diplomatic Cable
Excerpts: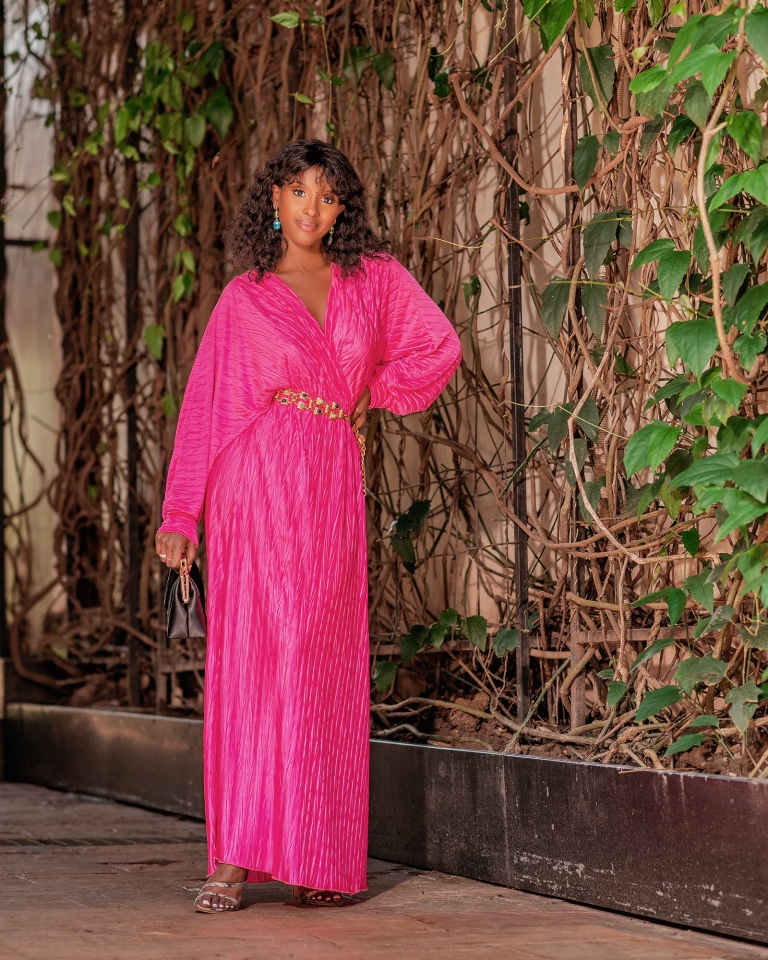 You are a Reproductive Health Nurse, why modelling?
I'm not actually a model, although the assumption is always welcome. My career in fashion has always been as a Stylist, i have done modelling before, but that's usually upon request as opposed to me seeking it out as a career.  The professional pictures you see on my socials are because in this field you need images to go with interviews and media requests. Having worked in the fashion Industry and giving directions to models, it naturally gives me a good understanding of lighting and positioning. I was scouted twice when i was 10 and again at around 15 but i just was never passionate about it and i think i lacked the confidence it takes to put myself out there to casting directors. My love of fashion is putting outfits together. I'm much more suited to being a stylist but if any photographers out there want to collab, I'm certainly not against it.
How do you feel sharing your story on Love Honey's Wall of Female Empowerment towards International Women's Day last year?
It was truly an honour to be asked. I always feel so deeply humbled when it comes to such things so it was a pleasure!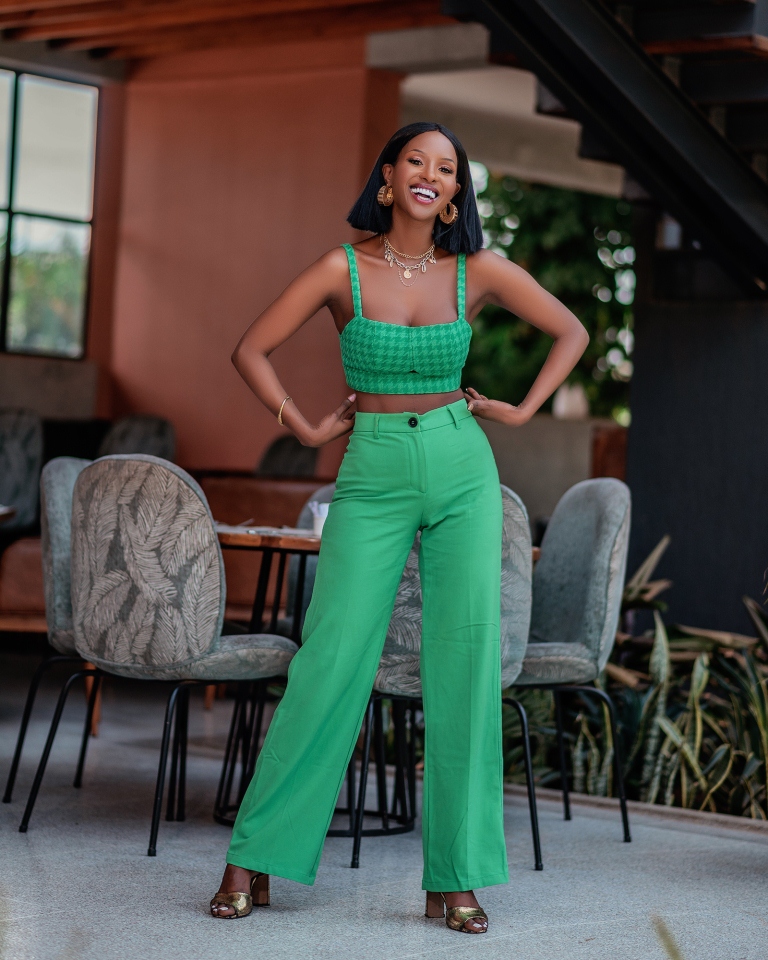 Why is it that many Africans are shy discussing Reproductive Health issues?
There are several reasons why many Africans may shy or reluctant to discuss reproductive health issues. First is the cultural and religious belief. Many African cultures place a strong emphasis on modesty and discretion when it comes to discussions of sexuality and reproductive health. Some religious beliefs may also discourage open discussions of these topics. The second reason has to do with lack of education. In many parts of Africa, there is a lack of comprehensive sex education, which can leave individuals feeling uncomfortable or embarrassed discussing reproductive health issues. The third reason is stigma and discrimination.  In some African societies, there may be a stigma attached to discussions of reproductive health, particularly when it comes to issues such as HIV/AIDS and other sexually transmitted infections. This can make individuals feel ashamed or afraid to seek help or information.  The fourth reason is gender inequality. Women may face particular challenges when it comes to discussing reproductive health, as gender inequality can limit their access to education, healthcare, and other resources. Another reason is lack of privacy and confidentiality. In some settings, there may be a lack of privacy or confidentiality when it comes to discussions of reproductive health, which can make individuals feel uncomfortable or exposed. Next to that is limited access to resources. In some parts of Africa, there may be limited access to healthcare services, including reproductive health services, which can make it difficult for individuals to seek information or treatment. It's important to address these barriers and create safe spaces for individuals to discuss reproductive health issues openly and without shame. This can help promote better health outcomes and reduce the spread of sexually transmitted infections.
How difficult or otherwise is acute medicine which is your area of specialization?
I specialised in acute medicine for 5 years before specialising in Sexual Health. Working in acute medicine as a nurse can be challenging, as it involves caring for patients who are experiencing acute or life-threatening illnesses or injuries. Nurses in acute care settings are often required to work long hours, make quick decisions under pressure, and collaborate closely with other healthcare professionals to provide the best possible care for patients. You also encounter complex medical conditions and challenging patient populations, such as those with multiple chronic conditions, mental health issues, or substance abuse disorders. That being said, working in acute medicine can also be incredibly rewarding, as nurses have the opportunity to make a significant impact on patients' lives during times of great need. With the right training, support, and resources, nurses can thrive in acute care settings and play a vital role in improving patient outcomes.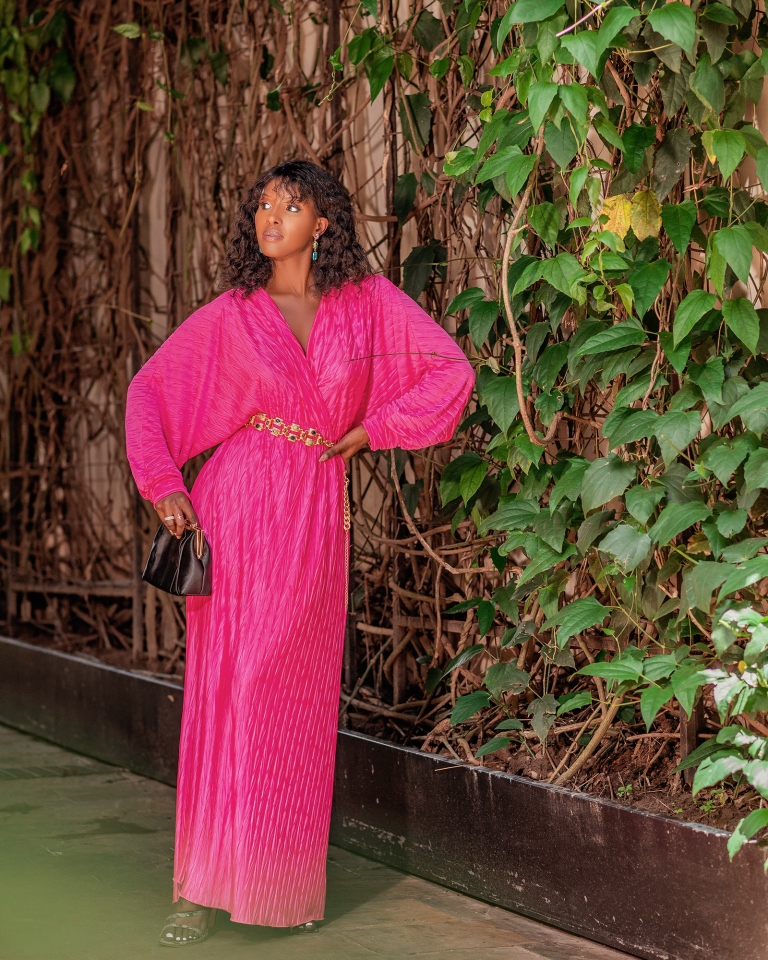 You are a nurse, model, writer, radio and television presenter, how do you combine all these?
It's pretty straightforward after you get used to juggling them all. I really love the balance i created; it means i can be different versions of myself without compromise. I have an amazing team in the UK and also in Uganda. They make sure i know where i need to be and what i need to do. I'm not the most organised person so they are all such a blessing to me.
Since you have your hands in many things, what do you enjoy doing most?
My career in healthcare is so different to my career in fashion, which is so different to TV and Podcasting. They all bring out different elements to my personality, so it's like picking a favourite child, it's nearly impossible to say what i enjoy the most.  But i love them all.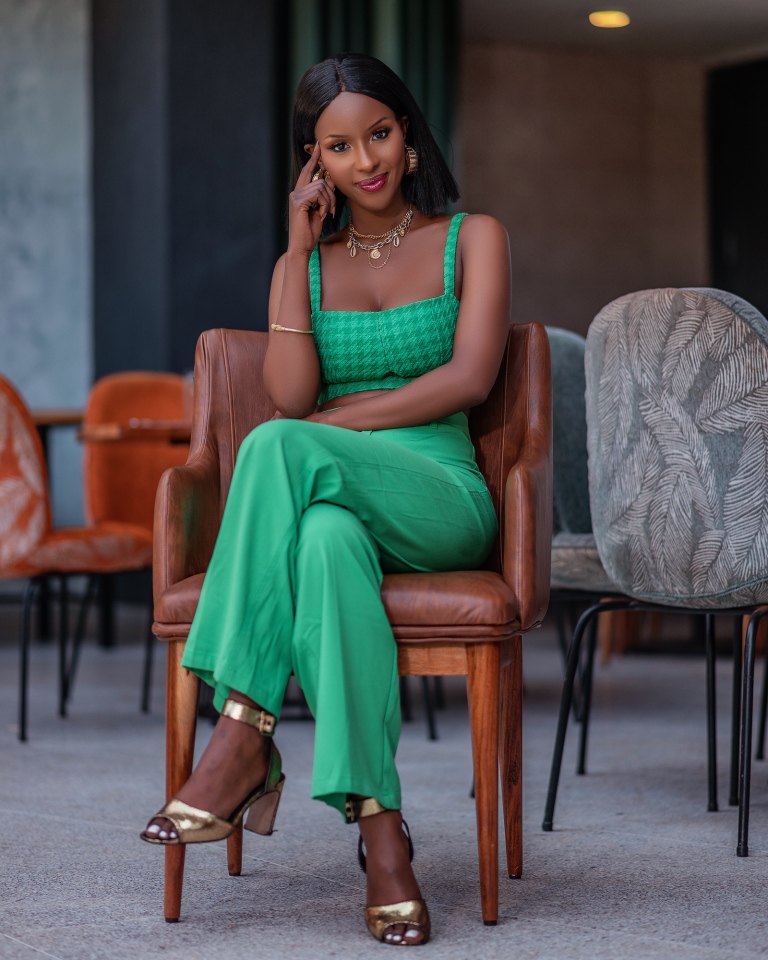 What is the highest point of your career?
The highest point is being received with open arms in Africa. The support i get here is incredible and really motivates me to do more. I have a lot of highs but for me, having the opportunity to share my knowledge back home is the most special.
Is there something special you wish to achieve but you are yet to accomplish?
Absolutely!  But i have a rule where i don't discuss future plans until they are achieved. But i hope you will be on this journey with me and see them manifest!