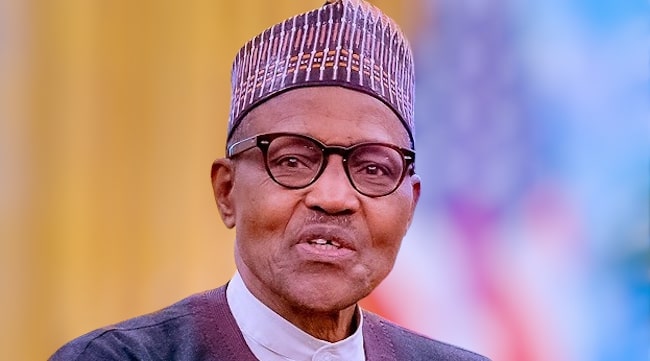 By Frank Ajufo
There is no doubt that President Muhammadu Buhari, GCFR, understands the pains that out-of-pocket spending on health needs causes Nigerians, particularly many who live in the Federal Capital Territory (FCT).
People living in FCT have continued to suffer pains, basically due to the absence of a social health insurance structure for them, especially those operating in the informal sector, while just a fraction of those in the formal sector are covered by any form of health insurance.
A 2018 ranking placed Nigeria third among countries with the highest number of its citizens depending on out-of-pocket spending for their health needs, with 70% of health spending being straight from the pocket.
In a publication on Dataphyte's website, it was reported that out of Nigeria's 3% health insurance coverage, men have more insurance coverage than women with 56.7% against 43.3% of the women. This poses a challenge to household income because many families have women as the breadwinners.
The 2021 publication further pointed out that "Per capita out-of-pocket expenditure is $64.16." This represents the amount Nigerians pay from their pocket on the average in US Dollars on their health needs.
The implication of such exorbitant healthcare costs has been found to expeditiously impoverish households, more so for indigent Nigerians battling an inflation rate that currently stands at about 21%.
Mr. President, you can provide the required succor from out-of-pocket spending on health needs for residents of the FCT, by putting pen to paper on the FHIS Bill that currently lies before him a second time.
Nigeria has thirty-six states and the FCT and out of these states all others have gotten legally backed Social Health Insurance Schemes, except the FCT and Akwa Ibom state.
Interestingly, the FCT was the first in Nigeria to have a social health protection system for its residents but today it has been caught up by the popular aphorism which says, "The first shall be the last".
However, it is better to have it even as the last given that Akwa Ibom state which is also trailing has promised to pass theirs, before the expiration of the tenure of the present state government.
It is pertinent to recall that the 8th Assembly had passed the Bill separately, harmonised same and presented to you Mr. President during your first term in office for assent but observations were made and the Bill returned to the Legislature for adjustments, which could not be carried out before the expiration of the 8th Assembly.
The Bill has gone through another full legislative cycle and presently lies before you for your all-important approval, in line with the provisions of the law.
Mr. President Sir, becoming impoverished by out-of-pocket spending on healthcare by most FCT residents is best portrayed in this real life, relatable stories of Bashir Bulama and Hassan Bamzhi.
Their painful experiences reflect why the FHIS Act has become a "Desirable Parting Gift" from you to residents of the FCT.
Mallam Bashir Bulama, 56, lives in one of the suburbs of the FCT has two wives and seven children.
Before the unfortunate auto crash that affected his vertebral column, Malam Bashir said he proudly provided the needs of his family by using his Carina II automobile to provide transportation services to people who require them.
It was his daily routine, each morning after the Muslim Sahur (Islamic prayer at sunrise) he returned home, exchanged pleasantries with his immediate family members, gives them money for their daily upkeep and heads out for the day's hustle.
At the close of business for each day, he made five thousand naira on not too profitable days, but when business is robust, he returned home with at least ten thousand naira.
With this daily earning, he also catered for the health needs of his wives and children, bought drugs or paid for hospital bills depending on the severity of the health challenge of the individual involved.
Narrating his story, he said that there was a certain day when he was called back from work because one of his children fell ill and was rushed to the hospital. Work closed early for him on that day, all he had earned and a huge chunk of his savings was used to settle the hospital bills.
Once sure his son was well and recuperating, Bashir had to hurriedly resume work to meet up with the daily demands of family upkeep.
More worrisome is the fact that none of his wives had any tangible thing doing; his eldest child had barely started secondary school, so everything revolved around the man.
Sometimes, he took ill and those were very tough times for the entire family. After exhausting whatever he may have saved, the only resort was borrowing from friends and neighbours.
Eventually, Bashir sold his old car to save his wife's life during childbirth. His wife Aisha was in labour for their last child Ahmed, but she could not go through the normal process of delivery due to some complications, therefore, the doctor recommended a Caesarian Section, (CS).
Malam Bashir's life was crumbling right before him. He had no insurance, no savings anywhere, no form of social security whatsoever. But he must try his best to save his wife's life. So, he sold his car; his only source of livelihood. Now he works as a hand at construction sites to fend for himself and his family. He said life was much better during his transportation business.
In the course of my investigations, Mr. President, I also ran into Hassan Bamzhi an aboriginal of the FCT. Arms chopped off by a Sawing Machine at his former place of work.
Hassan said he was one of 53 other workers at an upholstery workshop. They barely had proper protective wears. He was unlucky and one day, the Sawing machine cut off both of his hands and today, he lives on arms because all he had saved was used to treat his injuries.
The 46-year-old man said had saved three hundred and fifty thousand naira (N350,000) with the intention of making it up to seven hundred thousand naira (N700,000), with which he will purchase a Tokumbo Golf car to begin his transport business.
But this was not to be, as the unfortunate accident did not only stop him from working, but also took away all he had worked for and leaving him with utterly nothing to fall back on.
The experiences of Bashir and Hassan are replicated in the lives of many FCT residents such as the market women who are breadwinners of their families and other artisans who operate in the informal sector.
Dear President Buhari, you can prevent the ill-fate that befell Bashir Bulama and Hassan Bamzhi from becoming the fate of another resident, by signing the FHIS Bill into law.
When signed into law, the Act will empower the Scheme to regulate, supervise, implement and ensure effective administration of the FCT Social Health Insurance Scheme; ensure that all residents of the FCT have financial protection, physical access to quality and affordable health care services; regulate the cost of healthcare services provided under the scheme; and ensure equitable distribution of healthcare costs across all residents of the FCT; it will also compel employees such as Hassan Bamzhi's to enroll their members of staff, in a health insurance scheme.
Residents of the FCT are looking up to you, Mr. President, to provide the required legal support for the FHIS, by signing the Bill into Law and empower the scheme which is hitherto, handicapped and incapable of carrying out most of its mandate.
The World Health Organisation (WHO) has clarified that "Health is also an essential part of the Sustainable Development Goals (SDGs). The SDG 3.8 target aims to "achieve universal health coverage, including financial risk protection, access to quality essential health care services, and access to safe, effective, quality, and affordable essential medicines and vaccines for all."
Meanwhile the plight of the individuals whose stories were shared in this piece, is further buttressed by SDG 1, which speaks to "end poverty in all its forms everywhere".
Sadly Mr. President, indigent FCT residents may never break-free from the stronghold of poverty if they continue to spend out of pocket on health expenses, which continuously push them further into poverty.
May I finally, Mr. President, conclude with this wise quote from your Eid-el-Fitr message to the country where you said, "Muslims must not forget the important lessons of Ramadan which include improving bond with the underprivileged and poor members of society." You are a star Muslim, look at the plights of the poor residents of FCT and hand down this "Desirable Parting Gift" which is the FHIS Act.