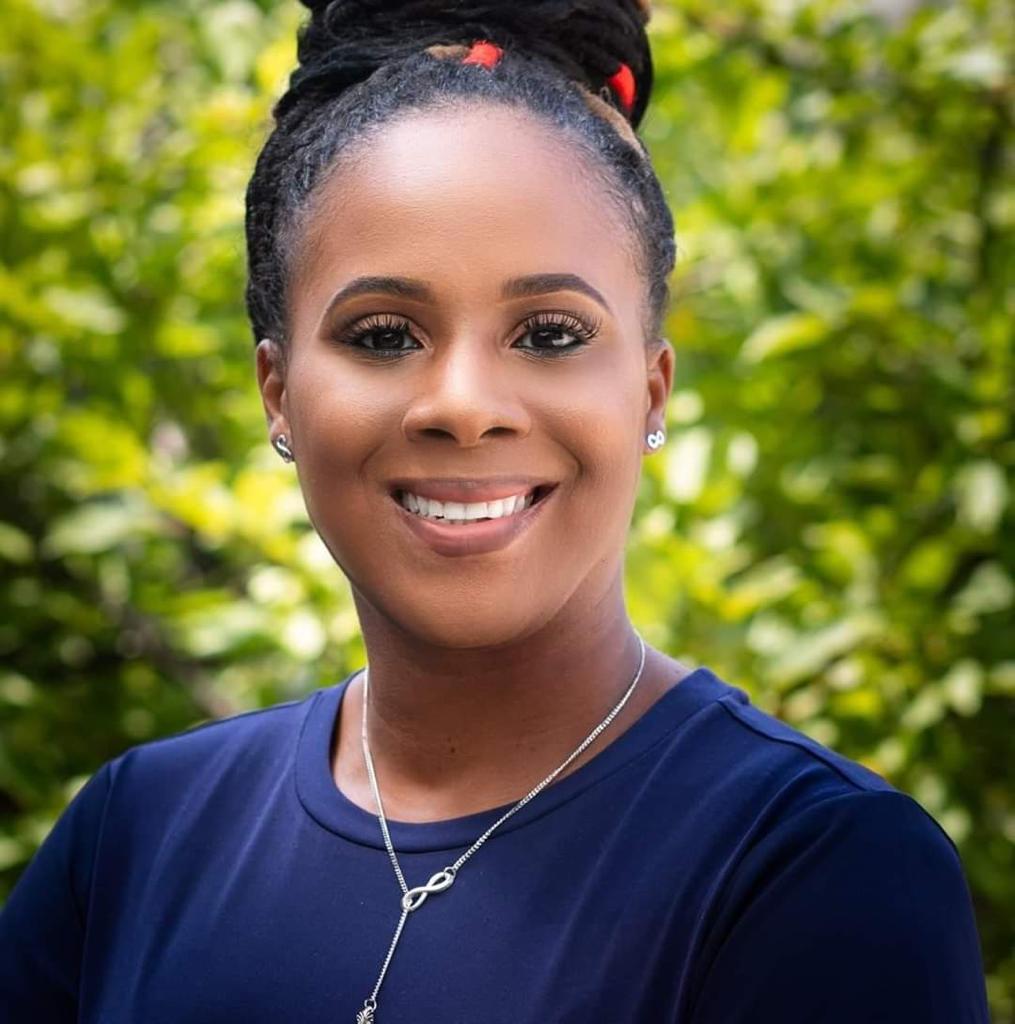 Tama Smith was born in Detroit, Michigan. She is a tenacious leader, and volunteers with phenomenal organizations that support the community.  Tama's educational background and skills includes Foodservice Supervisor at Detroit Receiving Hospital. She has excelled in the hospitality field as a Guest Service Representative at the Detroit Marriott before moving on to an Event Specialist at the Hilton Garden Inn. Tama has an Associate Degree in Dietetic Technology and Foodservice System Management from Wayne County Community College. Tama has worked in the food service/hospitality field since 2008. She obtained her CDL from Suburban Truck Driving School in 2019.  In 2021, she became a co-founder of MySahara Corporation. Tama loves to connect, support, inspire, and empower.
As a member of the Global African Business Association (GABA), she is doing her part on working with government leaders, sharing the importance of trading with Africa.
In her words" The importance to create, own, and operate a Michigan based African/Caribbean distribution center and supply chain system for our African/Caribbean grocery stores and restaurants throughout the Great Lakes Region is vital".
Tama speaks exclusively to Sunday Oyinloye, Publisher Green Savannah Diplomatic Cable
Excerpts: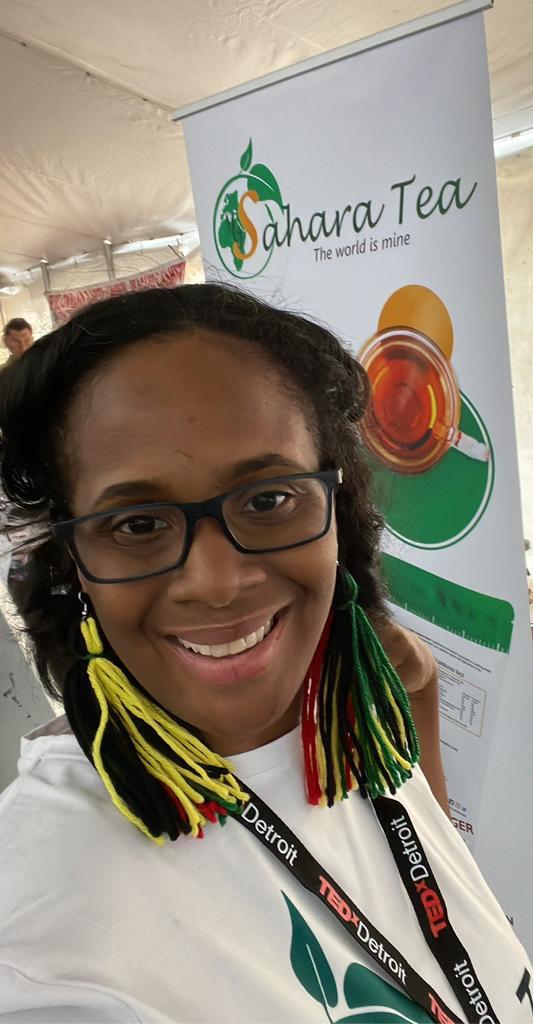 Why are you so passionate about Africa?
I am passionate about Africa because it's my homeland despite not being born there. I love learning about the various ways I can connect to the continent. I am passionate about assisting in helping small businesses gain economic empowerment and build generational wealth
What impressions were you having about Africa before you visited in 2021 and how would you describe your experience?
Since numerous countries have extracted natural resources from Africa, I've always thought it was a wonderful area; however, I was skeptical of how the media portrays Africa. Having Nigerian acquaintances has taught me that the country's numerous tribes each have their own distinct features. My encounter was quite culturally shocking. Prior to my arrival, I tried to prepare myself by seeking advice from Nigerian friends, Diaspora African Americans who had previously visited Africa, and watching YouTube videos. I discovered that I was not as psychologically prepared as I had thought, and my next trip will be because I now know how to adapt to the lifestyle. I would not trade my experience for anything. I adored the enormous miles of beautiful shorelines in Ghana and Nigeria, I also visited several beaches. I have learned a great deal about old history and cultures in both countries. In Nigeria I attended a conference, an award dinner, and visited Nike Art Gallery. In both countries, I experienced the local markets, and many other events and places.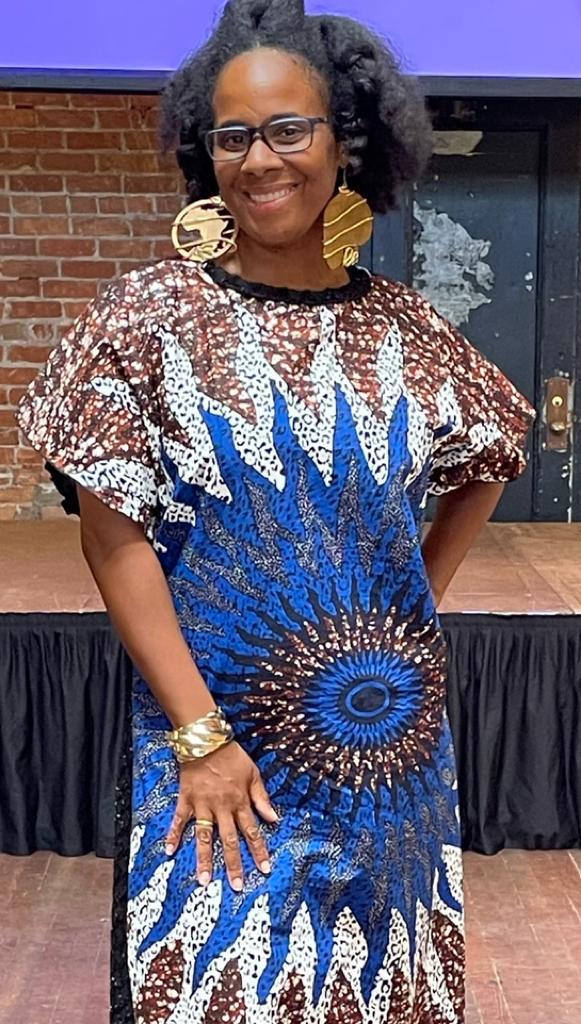 Why did you set up MySahara Corporation?
MySahara Corporation is a business based in the State of Michigan, USA. We focus on connecting small companies from underserved communities to overcome inclusion hurdles in the global economy through trading in products like tea. Our mission is to assure value creation within Africa through our tea production and to integrate global best practices with African craftsmanship through the finest herbal teas. We seek to offer distinctive blends that depict the African tale, from traditional to contemporary, and we collaborate with a spice blending and tea making agriculturalist  that share our ambition of putting African orthodox teas on the global map.
What impact has it made among African Americans in Michigan?
Our main product, herbal tea, introduces a new level of herbal tea with health benefits from Nigeria to an audience that has never tasted this degree of flavor and health benefits before. This is noteworthy since tea imports into North and West African countries have increased by 25% and now account for 20% of worldwide tea imports. Connecting African Americans to our tea products is a movement to build a healthier way of life and being for all. We need skills to discover quiet and oneness within ourselves without sacrificing our sense of connection to others at a time when many of us are feeling isolated and scared.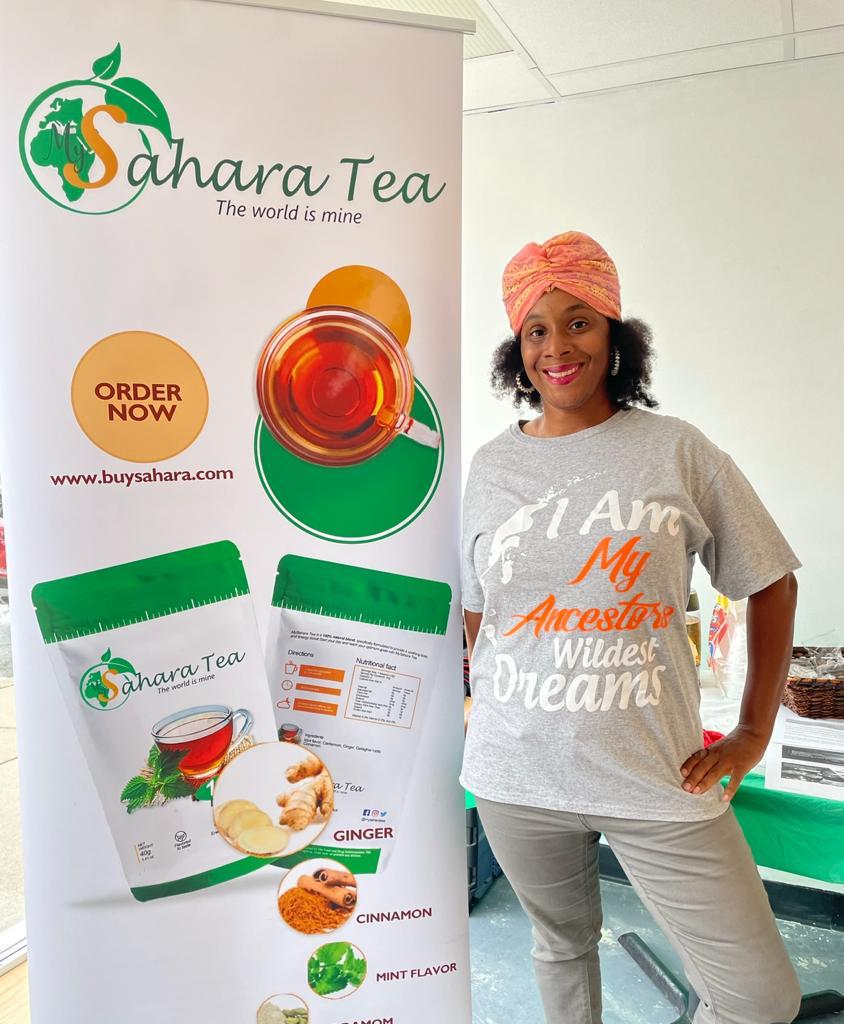 What is unique about your products and what level do you want to take MySahara to?
Our tea supplier is an agriculturalist who appreciates combining local roots herbs and spices to provide a healthy impact on people's lives. Our other product goods include Shea butter, coffee body scrub, raw honey, and liquid black soap. In America, there are many products that contain chemicals and or include raw materials sourced from Africa that contain chemicals and artificial substances. We take satisfaction in being able to deliver all-natural Made in Africa items to market.  MySahara aspires to be a provider of Made in Africa products to the United States Federal Government Commissary and all the many Armed Forces divisions. Local distribution exists in the State of Michigan, but distribution for African-Caribbean items, importing from the continent of Africa or the Caribbean into distribution hubs does not. Therefore, MySahara has partnered with the Global African Business Association, which is based in Romulus, Michigan, to tackle this inclusive barrier by operating our own distribution hub.