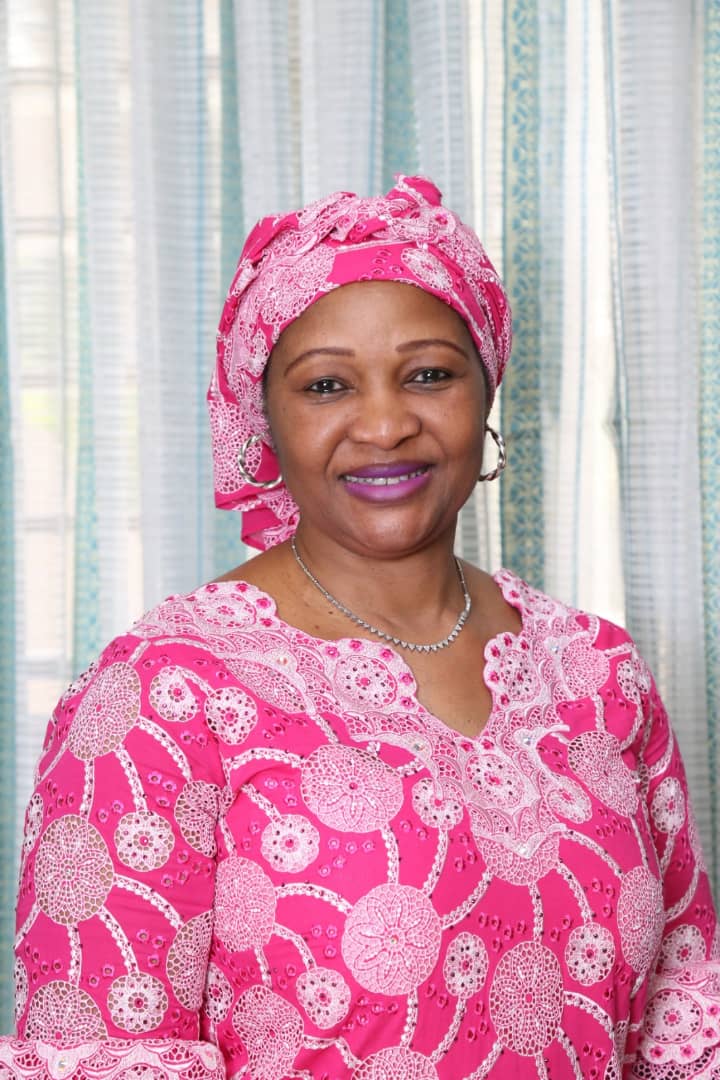 Former Nigeria's Finance Minister, Senator Nenadi Esther Usman is a woman that has dedicated her life to the service of her nation and well known for giving a voice to the vulnerable in the society, particularly poor women. As a National Assembly member, she fought for legislation to address the needs of underprivileged women and children, leading to the development of community projects and empowerment programs and providing training for youth and women in profitable trades. Senator Nenadi Usman has not stopped fighting for the poor even after leaving the National Assembly. The Politician/Business woman participated at the just concluded Nigeria Belgium Luxemburg Business Forum held in Luxembourg and Brussels where she spoke brilliantly to the admiration of about 180 participants drawn from European countries and Nigeria.
Senator Nenadi Esther Usman spoke exclusively to Sunday Oyinloye, Publisher Green Savannah Diplomatic Cable at Tangla Hotel Brussels, venue of the Business Forum
Excerpts: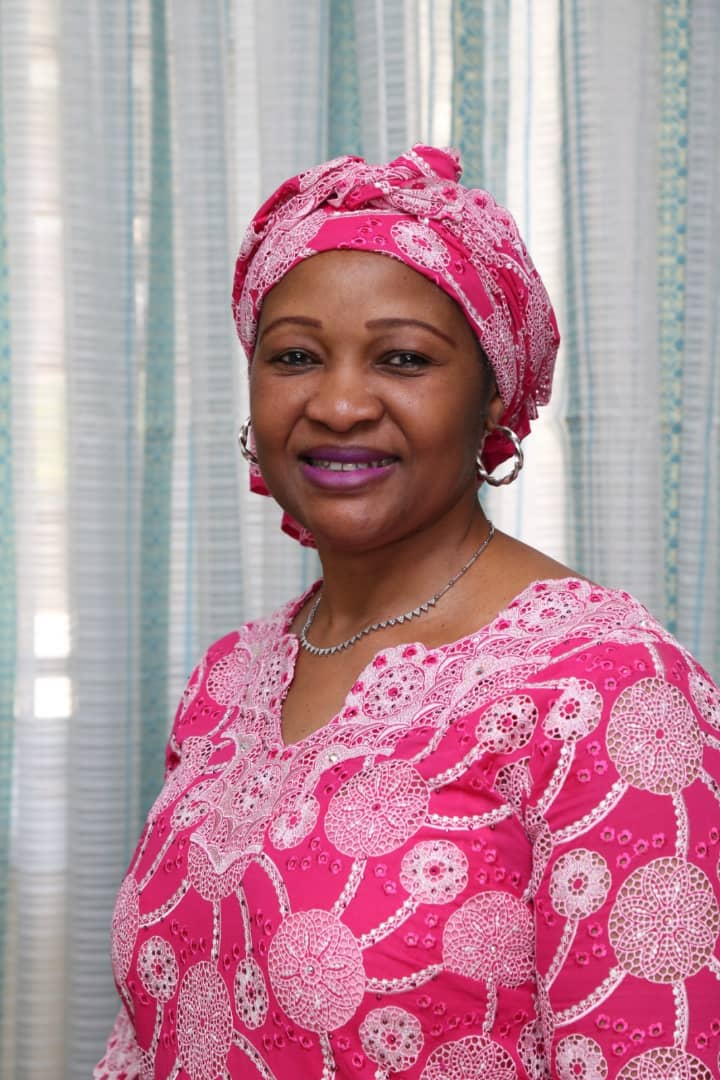 You have been out of office for some years, what have you been doing?
I will say nothing much other than the fact that I have been spending more quality time with my family, and running my business. Basically, that is it. Notwithstanding the fact that I am not in government, I still try to know what is happening, how people are faring and how I can be of help.
Do you still play politics?
Yes, I do, but not much. I had been in the Peoples Democratic Party (PDP) right from inception, but at some point, I just lost confidence in the leadership of the party and felt they were just not doing the right thing, and so I pulled out.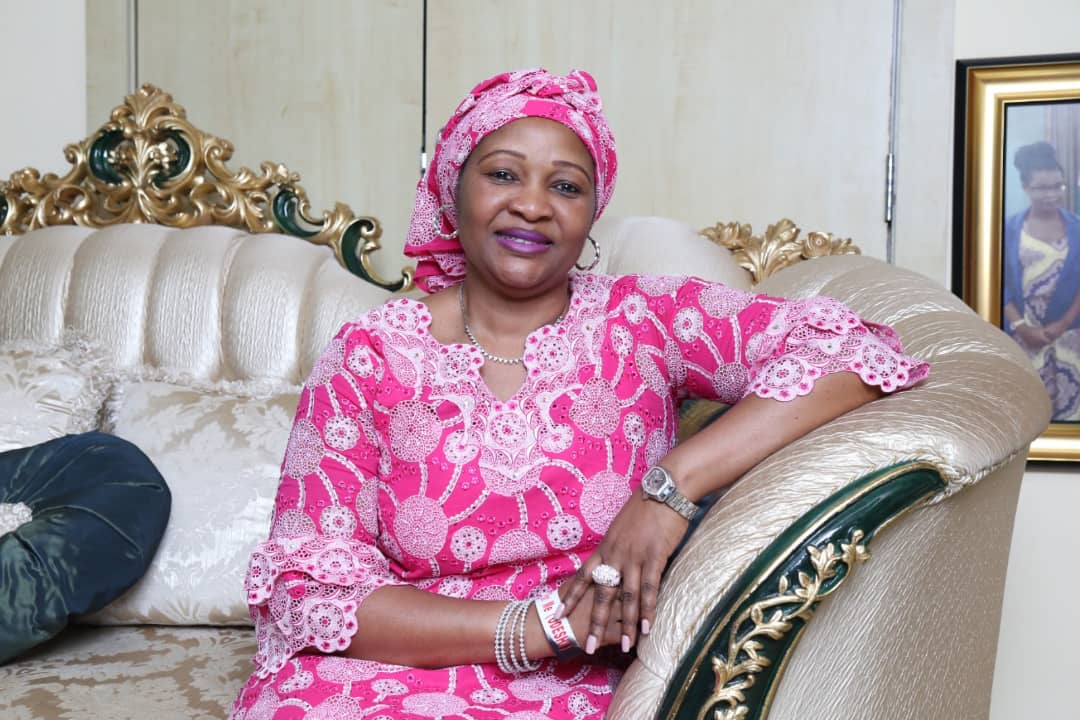 Are you now in the ruling party?
No. Leaving PDP doesn't mean I moved to the ruling party.
A lot of Nigerians, most especially youth are frustrated with the system. In your opinion what has gone wrong and how can the situation be salvaged?
I think what went wrong is inconsistency in government policies. When you have a good policy, no need to change it irrespective of which party comes or goes. That is number one. Number two; we don't have a good reward system.  When young people do good things, they should be rewarded well for it. Number three; we forget that we keep saying that youth are the future of the nation. If they are the future, what are we doing to prepare them or are we saying that future will never come? That future will certainly come. The youth are the future of Nigeria and I believe in the future of Nigerian youth. I am part of what people called "the obedient movement" in the last election, but the election came and went, the results were announced, a President has been sworn in, I will remain a Nigerian.  You heard my comments today (panel discussion at the Nigeria Belgium Luxembourg Business Forum). I will never belittle a Nigerian President in public neither will I say anything wrong about him in places like this because I am a Nigerian first and foremost before anything else.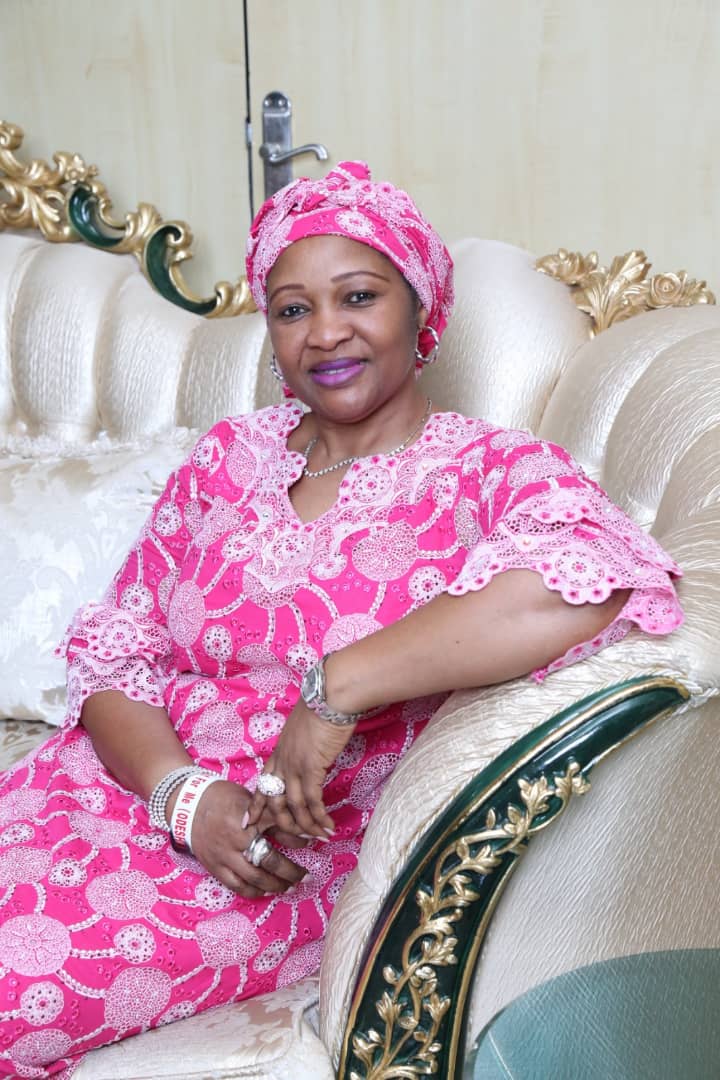 Are you still ready to serve Nigeria?
Well, if Nigerians want me to, certainly I will.
You are now a full time business woman; would you like to talk about your business?
I run series of companies. However, the one closer to my heart is the microfinance bank because that is where we are able to help very poor women to get little capital to successfully set up businesses for themselves after training them. And I tell you, the average Nigerian woman pays back her loan. The repayment rate is higher among women than men.
I hope your figure does not include women in politics because I have heard stories of some women politicians not repaying back empowerment loans?
Majority of the women are not in politics. I am talking about women in the village, women in Jere town and its surroundings, women in the local government areas, who have nothing doing but are saddled with the responsibility of catering for their families. How will they start if they don't get any loan or assistance? These are the kind of women I am talking about.  Going back to your question about what I do, we also have a business that runs coffee vending. That is automatic coffee machines; large ones for shopping malls and hotels, and the small ones for offices and homes along with the ingredients. we make all sorts of hot drinks, when I say hot drinks I mean hot chocolate, teas and coffee. And when you say coffee, there are different drink types Espresso, cappuccino, macchiato and so on. However, we had a bit of setback during COVID. We had to recall back our machines, had to deal with expired ingredients, people were not allowed to go out, so we lost quite a bit. But I know that with God, we will recover.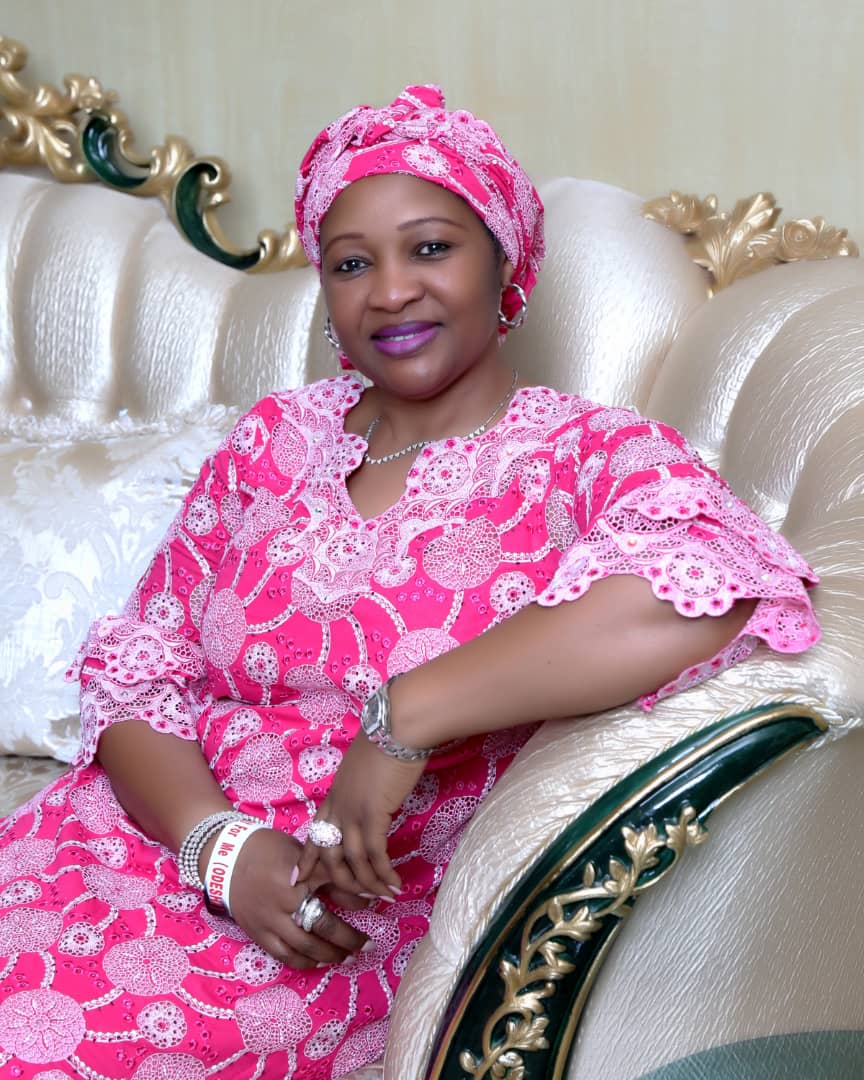 Are you a coffee producer?
No, not yet, we started with importations of the coffee ingredients, but our next step  is to roast, package locally grown coffee and other ingredients. We have contacted quite a number of people who grow coffee. The first person we contacted was a former governor of Rivers State, Retired Col. Dauda Kumo. He has a huge coffee farm in Plateau, so we had a chat with him. Unfortunately, his farm was razed by fire and he lost a large portion of the farm. But, we haven't stopped there; we are talking to other people. We have even extended our tentacles to Cameroon because Nigeria and Cameroon are one: We share about 1500 Kilometers of border between us and we have a lot of coffee growers there and in Taraba State of Nigeria.  So we are now putting all these together. With the right investors, I believe we can market and showcase African coffee.
Are you also talking to the local farmers?
Yes, we are doing that, but the challenge is that most farmers will rather sell their coffee unprocessed to buyers abroad than look into value addition back here. Meanwhile, our plan is to add value at home before exporting and also our local consumption. And you know with that, the price will be higher and competitive. With value addition, you get much more.
You made a very brilliant contribution at the panel discussion. I could see that you tried to play down the problem of insecurity in Nigeria out of patriotism.  However, I'm sure that no investor will like to put his money where his life is not secured not to talk of returns on his investments. What do you think the new administration in Nigeria should do to make the issue of insecurity a thing of the past?
I think the new President being someone who is interested in business and has seen businesses grow in Lagos State knows that security is key. Without security, there can be no development. Without security, markets cannot open, without security; nobody can go to the farm.  I am sure that the President knows what the issues are and what he should do. So if he is able to do that, and when he does it, I don't think it will be an issue again. Back to what I said during the panel of discussion, we can't come from Nigeria for a Business Forum and be telling prospective investors about insecurity and still expect them to come. We can't do that. As a matter of fact, this is a new government. We need to let them know that we have a new government, this is why I told them that we have a new government in Nigeria and I believe that this new government is a business friendly government and they will do everything humanly possible to make sure that insecurity is tackled in Nigeria. Therefore, investors are welcome to Nigeria. And I tell you they will enjoy running businesses in Nigeria because Nigeria is the biggest market in Africa. Anything you do and you do it well in Nigeria, there is a market for you.
During panel discussion, you spoke about the CBN Governor (now suspended) handling both monetary and fiscal policies of the economy against the standard practice. I want you to expatiate on that?
I think what went wrong was he assumed powers that were not really his own. He overstepped his bounds. As I said openly, the economy is divided into two; the fiscal side and monetary side. He was supposed to handle the monetary aspect, but a time came when fiscal policies were being pronounced by him, which was wrong. And I think the President must have been misinformed. However the new President cannot be misinformed the way the former president was misinformed because, he knows what it is to run a business.  So, all the hoodwinking that happened in the past cannot happen now, that I can tell you.
When will the youth be given the opportunity to lead Nigeria? I ask this question on the strength of the frustration of our youth in the country?
One of the reasons why I joined Peter Obi, is because of all the major contestants, he was the youngest. And what he said that made me support him was his promise that if he wins, he was going to bring in  young people. I think it is good to bring young people to run government because I was 37 when I was appointed Minister of State for Finance. Today, I am almost 57 and have seen a lot in between. So, anybody who wants to encourage young people to come into government, I am solidly behind that person. I will love a situation where this present administration will bring in young people. They are energetic, they have foresight, they are digital.  They can spend many hours working without getting tired. And that is what we need now.
What is that thing that Nigerians do not know about you?
There is nothing. I am an open book. I am from Kaduna State; I was Minister of State for Finance and Minister of Finance. Before then I was a Commissioner in my state in five different ministries. I have many children.
Would you want to recollect your best moment in life?
My best moment in life is the day I gave birth to my first daughter.
And your worst moment in life?
I will say, my worst moment was when the EFCC invited me in 2016 and I went. I didn't know there was anything wrong, only for me to end up being detained and taken to court under charges that I still cannot understand, but thank God the case is over now.
Are you corrupt?
No, I am not corrupt and I don't think corruption is the way, only hard work does it.
How would you describe the Business Forum?
This is a good gathering. We have come a long way in Nigeria, while trying to play down the oil and gas aspect; we have to play up the other sectors of the economy, particularly Agriculture. Whether we like it or not, people must eat all over the world and we have vast expanse of land, fertile land. We can feed ourselves and also export to other countries. Value addition to what we produce agriculturally is very important. We can add value and export. One state in Nigeria is bigger that the whole of Belgium and the Nigerian population is primarily a young and active one. We need to keep them employed.  They need to be busy. The average Nigerian youth is hard working.
But these youth are leaving the country in droves?
You are correct, they are leaving the country, but we want to keep them. We have to find a way to reduce brain drain. Once we have the system working properly they won't want to leave. Think of it, if the government is able to get things right, these massive exodus will come to an end.
What is your message to Nigerians, particularly women?
My message to Nigerian women is to continue being hard working. A Nigerian woman can roast corn from morning till evening. She can hawk banana over ten kilometers just to feed her family, let us continue, help is coming. Very soon things will get better. Being in a democratic republic, my advice to women is to support their fellow women by voting for them to occupy key positions in politics (both executive and legislative). With women given the opportunity to contribute their quota in nation building, I believe our country will develop faster. Above all, if the government works hard and the cost of living comes down, we will all be happy