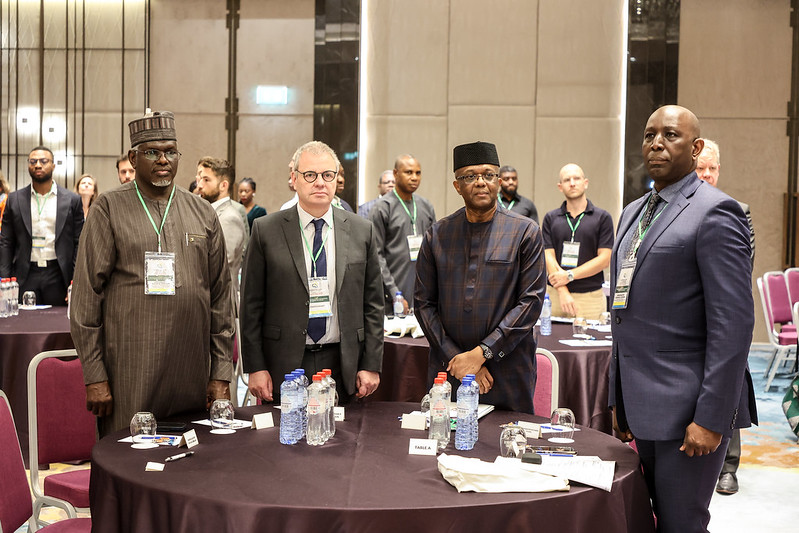 By Sunday Oyinloye
Hope has risen for a boost in Nigeria's economy as no fewer than 10 European companies have indicated interest to invest in Nigeria with some of the investors set to visit the country in July to perfect paper works.
The investors, who are mainly from Belgium, Luxembourg and Nigerians in diaspora, are to invest in Agri-Business, Health, Construction /infrastructure, renewable energy, financial services, and solid, tourism, telecommunication, transport and logistics, as well as food and beverages.
Green Savannah Diplomatic Cable reports that about 180 participants from several European countries and Nigeria participated at the just concluded Nigeria Belgium Luxembourg Business Forum held in Brussels and Luxembourg from 7th to 9th June, 2023. The theme of the Business Forum was "Building sustainable partnerships in the non-oil sector"
Investigation by Green Savannah Diplomatic Cable reveals that many of the companies who were hitherto skeptical about returns on investment and the security concerns in Nigeria were convinced during the Business Forum that the new administration headed by President Bola Tinubu is investors' friendly and working hard to address bottlenecks that have discouraged Foreign Direct Investment.
A credible source told Green Savannah Diplomatic Cable that negative publicity about the security situation in Nigeria, inconsistency in government policies, and unstable exchange rates have hitherto discouraged many of the companies from investing in Nigeria.
"I can tell you that most of the companies that are now ready to invest in Nigeria were dragging their feet before because of their concerns about the security situation in the country, inconsistency in government policies, multiple taxation as well as unstable exchange rates, but they were convinced at the Nigeria Belgium Luxembourg Business Forum that the new administration is investors' friendly hence, they are ready to invest in Nigeria'' said a source who pleaded anonymity
It would be recalled that during the Business Forum, Nigerian Ambassador to Belgium , Ambassador Obinna Chiedu Onowu, former Finance Minister, Nenadi Esther Usman, Director Investment Promotion of Nigerian Investment Promotion Commission, Abubakar Yerima and panel discussants had informed participants that their investments will be secured and that the new administration in Nigeria is business minded.