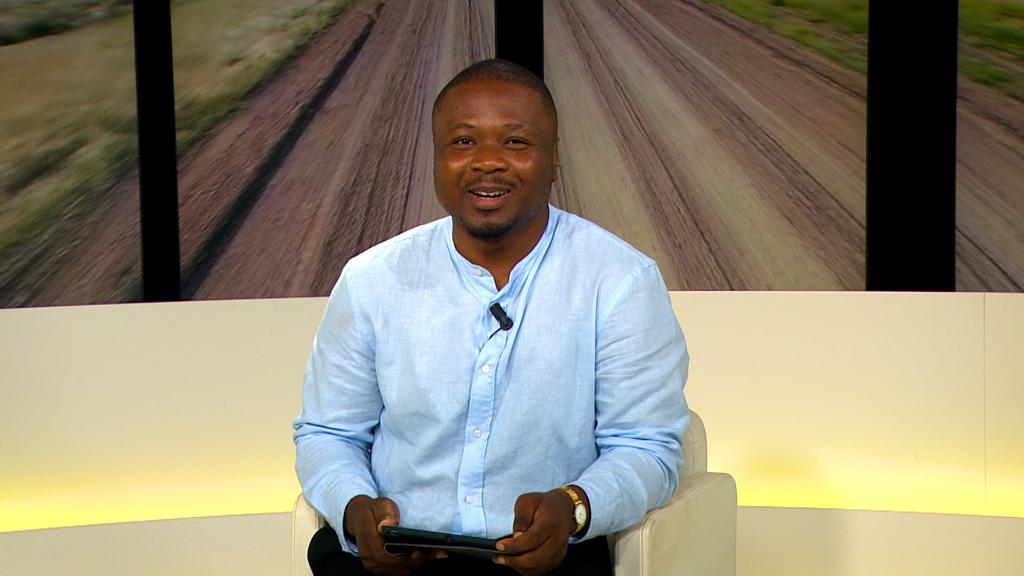 By Sunday Oyinloye
A Nigerian Journalist working with euronews France, Jerry Fisayo Bambi is set to receive Excellence Award in Journalism in the Netherlands.
Jerry as he is fondly called is one of the distinguished personalities from across the world that will be honoured on 29th September, at The Voice Achievers Award 2023 in Almere , Netherlands.
Some of the past winners of the award include former Kenyan Vice President, Kolonzo Musyoka, South African politician, Lindiwe Sisulu and Nigeria's Labour Party Presidential Candidate in the last election, Peter Obi.
Jerry Fisayo Bambi is a media personality blazing the trail and distinguishing himself as an award winning African journalist of global reckoning.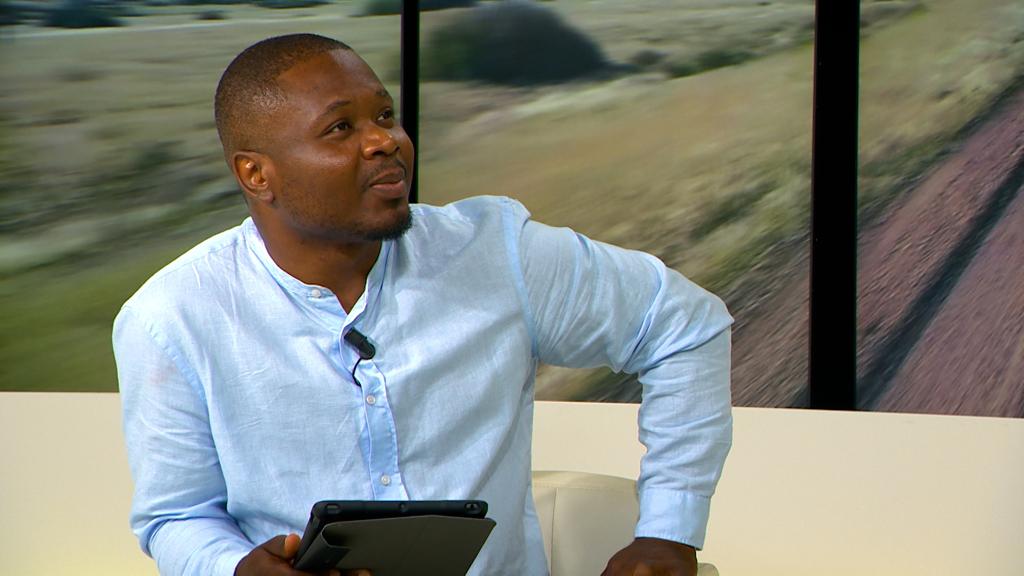 Jerry began his career in Nigeria as a journalist with the Steam and Globe Broadcasting limited, and Info Nigeria ltd, owners of Coolfm and Nigeria Info 99.3 respectively. He would later work in various capacities for other top media groups in the West African nation including Group 8 owners of ONTV, Spice TV and Soundcity.
He soon signaled serious intent in his field when he presented coverage of the Nigeria Economic Summit 2014 and the World Economic Forum for Africa same year. He interviewed the chairman of the Dangote group Aliko Dangote on the role of education to the development of the Nigerian economy and also interviewed the former British Prime minister Gordon Brown on Britain's role in the fight against terrorism in Nigeria the same year.
With a continental vision, Jerry set out for Pointe Noire, the Republic of Congo where he learnt French and joined the bilingual independent international channel Africanews.
He became the face of the news channel and one of the two presenters for the daily live breakfast magazine 'The Morning Call' which sometimes polled an average TV audience of 6.3 million views across Africa.
The impact of the show led to a big campaign that put him and his cohost, the Harvard Neiman Fellow, Hannane Ferdjani on the pages of top business magazines in Africa, -Jeune Afrique, New African magazine, African Business etc.
It also put him on bill boards in major capital cities in Africa and France- Abuja, Accra, Johannesburg, Kinshasa, Libreville, Brazzaville, Pointe noire, Paris (metro stations). But this was only the beginning.
In 2019, Jerry started the production of 'Inspire Africa', a show that told the stories of people making change, innovation and impact in Africa. Working behind the scenes at the start and as the conceived, he soon took over as producer and presenter, going on to make a new mark with his team, by presenting several impacting stories of innovation and that of women empowerment.
His show will go on to get several partnerships including from a World Bank led project SWEDD and the NBA Africa Junior League.
His skill and amiability led to viewers voting him in 2020 as Nigeria Achiever's Awards TV personality of the year.
The exceptional Nigerian broadcast journalist currently works with the euronews group in France where he is also setting an incredible mark as a black and African journalist leading a diverse team of journalists from across the western world.
Beyond his personal accomplishments, Jerry continues to inspire a younger generation of African journalists, many of them super stars in their own rights who attribute some of their achievements to him.
Paul Njie in Cameroon, Eric Kawa in Sierra Leone, Vânio Ricardo Nimbi in Angola, Sam Paul (Nigeria) Caleb Okereke (Nigeria) are amongst the growing number stating openly that they have received inspiration from Jerry.
Some of his past awards and recognitions include: a 2016 BBC Komla Dumor shortlisted candidate, Nigeria Achievers Award TV personality of the year 2020, Honorary award recipient for Inspire Africa, Bonteh Digital Media Awards, Cameroon 2021 and 2023 nominee of the 40under40 Africa awards.
Jerry Fisayo Bambi has also moderated several high level panels with global leaders in conferences such as the EU- Africa summit, Global Education Series Forum GESF, Africa forum to mention a few.
The Voice Achievers Award started in 2012 in Amsterdam, the Netherlands and has recognized over 250 recipients including African businesses, individuals, corporate organisations, governmental institutions and ordinary citizens contributing to the advancement of humanity in Africa