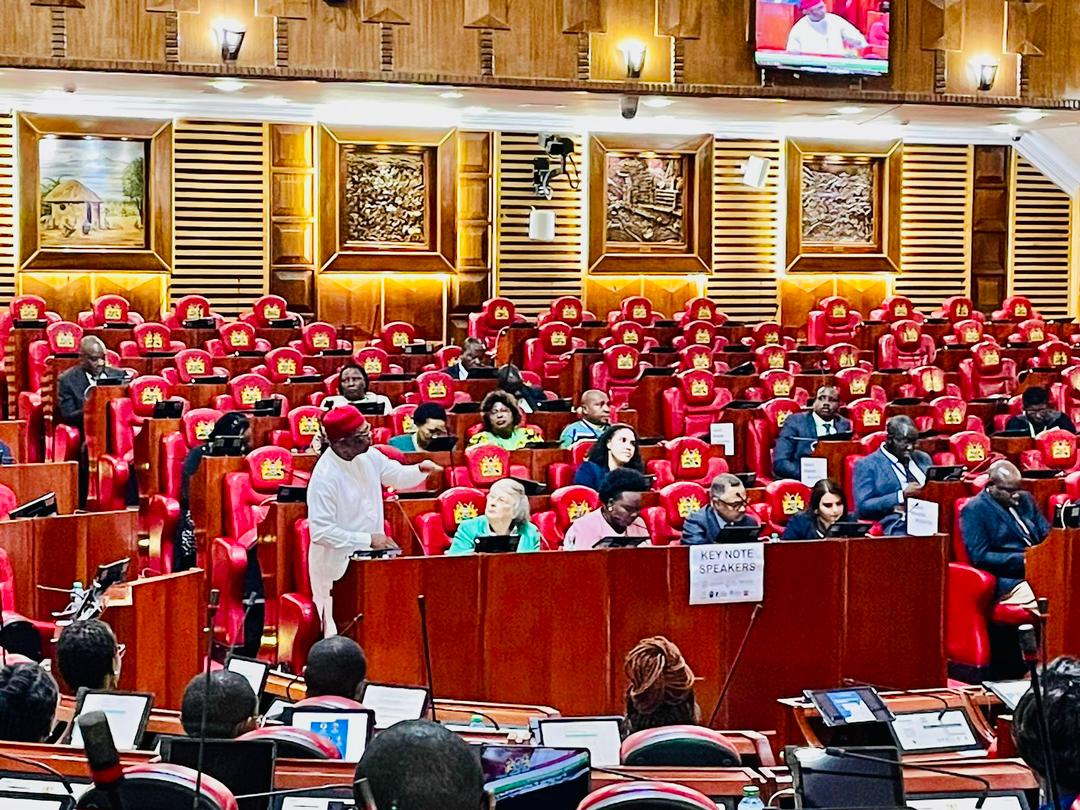 By Sunday Oyinloye
Representative of the South East on the Governing Board of the North East Development Commission (NEDC) and former National Assembly member, Hon. Sam Onuigbo has called on foreign and local investors to take advantage of the huge energy market in Nigeria and invest massively in renewable energy.
Hon. Onuigbo made the call while speaking on "Upscaling Regional and Local Renewable Energy Deployment in Nigeria" at the Africa Climate Summit's Parliamentarians Dialogue 2023, which held at the Kenyan Parliament in Nairobi, Kenya.
The former National Assembly member  who outlined that over 40% of Nigeria's estimated 223 million population does not have access to electricity pointed out that with the country possessing abundant raw materials to generate renewable energy, all that is needed is the technology to service the ready-market.
President Ahmed Bola Tinubu had in his inaugural speech on May 29, 2023 said "Electricity will become more accessible and affordable to businesses and homes alike. Power generation should nearly double, and transmission and distribution networks improved. We will encourage states to develop local sources as well,"
Hon. Onuigbo revealed that with the landmark Constitutional amendment by the 9th Assembly which removed electricity from the Exclusive List, and the enactment of the Electricity Act 2023, Nigeria has liberalized the electricity industry and thus made it very attractive for investors.
According to him, Section 142 of the Electricity Act 2023 established the Rural Electrification Fund, to achieve more equitable regional access to electricity and promote the implementation of mini-grid and off-grid renewable power systems for remote areas, unserved, underserved communities, and islands, adding "this has liberalised the energy industry and now make it attractive, competitive, and decentralized".
He described Tinubu  a consummate democrat and transformative leader who changed the infrastructural and economic outlook of Lagos State during his time as Governor stressing  that the speed with which the President assented to the Electricity Act 2023 shows his commitment to revolutionalising the energy industry.
The former Lawmaker and Climate Change Advocate advised   investors and their advisors not to repeat the mistake they made in the early 2000s when Nigeria privatised its telecommunications sub-sector and they refused to take advantage of the huge market.
Onuigbo who describes Nigeria's energy market as gold mine said early investors would benefit massively from it.