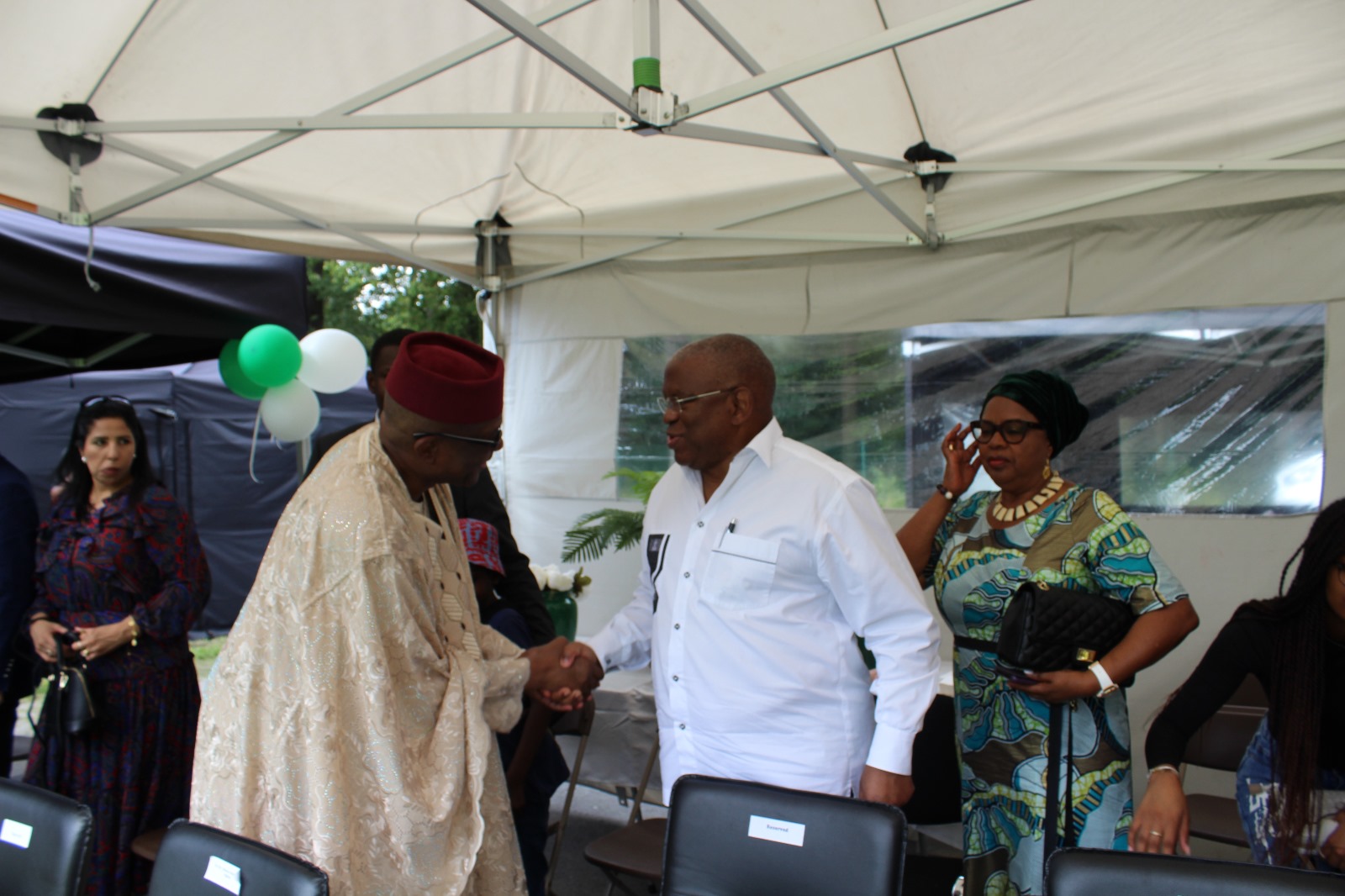 The Secretary General of the Organisation of African, Caribbean and Pacific States (OACPS) Mr. Georges Rebelo Pinto Chikoti has described Nigeria as a Cultural Superpower.
Speaking in Antwerp, Chikoti who was the Special Guest of Honour at the Nigeria Arts and Culture Festival organised by Embassy of Nigeria in Brussels in collaboration with Nigerian community/associations in Belgium, and Nigeria Tourism Development Authority (NTDA) said Nigeria has left on the global space regarding the cinema industry (Nollywood) which provides a glimpse of the Nigerian culture to the world.
According to his "I recall the footprint Nigeria has left on the global space regarding the cinema industry, Nollywood, which provides a glimpse of the Nigerian culture to the world."
"Nigeria has also promoted its culture through the great writers like the noble prize winner Wole Soyinka, the short story writer and novelist Chimamanda Ngozi Adichie who has allowed both young and old generations to understand the Nigerian and African culture in general through her writings. It is also home to exceptional painters, musician's stylists and designers, to name only a few."
While commending the Embassy of Nigeria in Belgium and others who put the Arts and Culture Festival together, the Secretary General said the event is a testimony of Nigeria's commitment and determination to bring your culture to the world.
His words "As the Secretary-General of an organization that brings together 79 Member States that spreads over three continents, I am particularly pleased to be invited to an event that is showcasing the cultural diversity of one of our eminent Member States. Nigeria is a cultural superpower.
"Cultural exchanges remain critical for development; they provide an opportunity to reach out to all the communities like many of those represented here today.
These exchanges allow people to gain a deeper understanding of oneself and those around you—deepening your knowledge of foreign cultures and strengthening international relationships."
Chikoti said further" Unity 2023 which the theme of the festival is dear to the heart of our organisation, as it promotes the importance of working closely together and promoting cultural exchanges for a better world.
"The mandate of the OACPS is to support the cultural sector in guiding efforts to eradicate poverty and promote inclusive development that leaves no one behind: today, the Nigeria Arts and Culture Festival is making an extraordinary contribution to our efforts, and I'm looking forward to discovering the various events that will be presented to us today."
In his address, Nigerian Ambassador to Belgium, Mr. Obinna Chiedu Onowu said the importance of Art and Culture in shaping the society cannot be overemphasized stressing that Nigeria's cultural heritage is not just a source of pride but a powerful tool for empowering foe empowerment and growth
His words" Our cultural heritage nurtures our sense of identity and belonging , while also providing economic opportunities, fostering tourism and creating spaces for innovation and entrepreneurship. Today is a reminder that while we embrace progress, we must never lose sight of our roots"
Ambassador Onowu commended Nigerians in the Arts and Entertainment world who have put Nigeria on the world map adding that the nation also boasts of world renowned writers like Professor Wole Soyinka, Chinua Achebe, Chimamanda Ngozi Adichi, and a host of others who have brought honour to Nigeria.
Onowu noted that Nigeria's Nollywood is one of the biggest film industry in the world adding that it worth more than $6.4 billion.
Ambassador Onowu said the President Ahmed Bola Tinubu's administration is committed to boosting the tourism industry and encouraged Europeans and Africans to visit Nigeria and experience the country's rich cultural heritage
Also speaking at the event, a National Assembly member, Senator (Dr) Ifeanyi Ubah said the Arts and Culture Festival was a celebration of the rich cultural heritage of Nigeria
According to Ubah who is representing Anambra South Senatorial District at the Red Chamber," the event provided a platform for Nigerian artists to showcase their talent and for the audience to experience the beauty and diversity of Nigerian arts. It was a testament to the strong cultural ties between Nigeria and Belgium and highlighted the importance of fostering international relationships"
He commended Nigerian Ambassador to Belgium Mr. Obinna Chiedu Onowu for making Nigeria proud with the event adding "our culture is our heritage and we shall always engage in quality partnerships that will strengthen it.
The President Yoruba Progressive Union Belgium, Jerry Olugbenga and the Vice President Edo Community, Belgium were also excited about the Arts and Culture Festival which they noted will project the image of Nigeria and further cement the cordial relationship among Nigerians living in Belgium