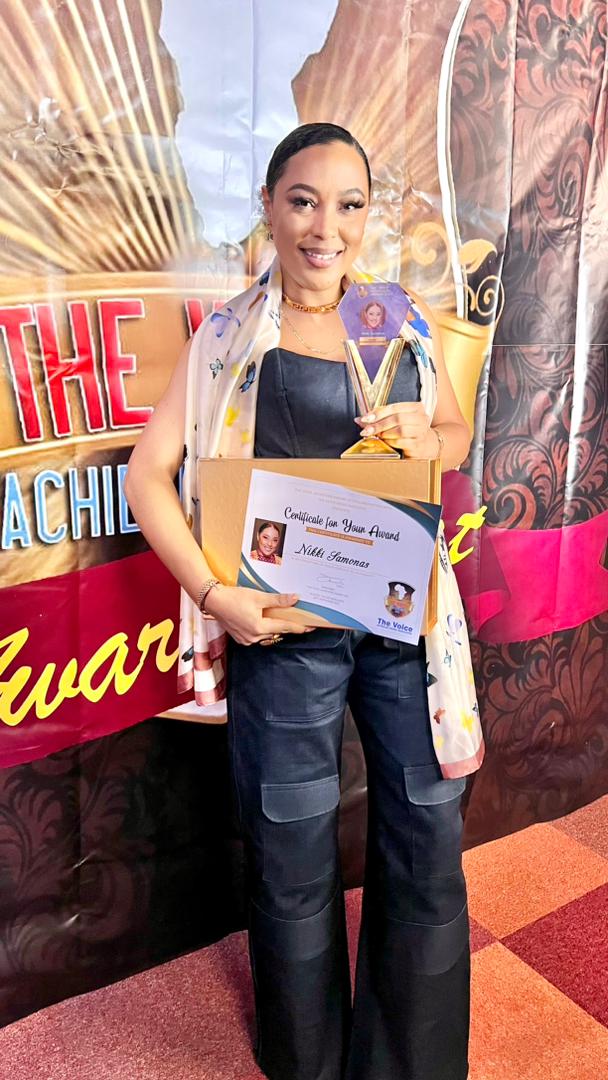 By Sunday Oyinloye
One of Africa's most prominent Actresses, Nikoletta Samonas, called Nikki by her fans has received Africa Entertainment Award at The Voice Achievers Award 2023 in the Netherlands.
According to the Publisher of The Voice Magazine, Netherlands, Ambassador Pastor Elvis Iruh, the prestigious award was given to Nikki for her tremendous contributions to the promotion of the movie industry in Ghana and beyond.
He said Nikki also bagged the award as "a social influencer whose works are enjoyed across Africa, and making positive impacts in the lives of the citizens of different countries".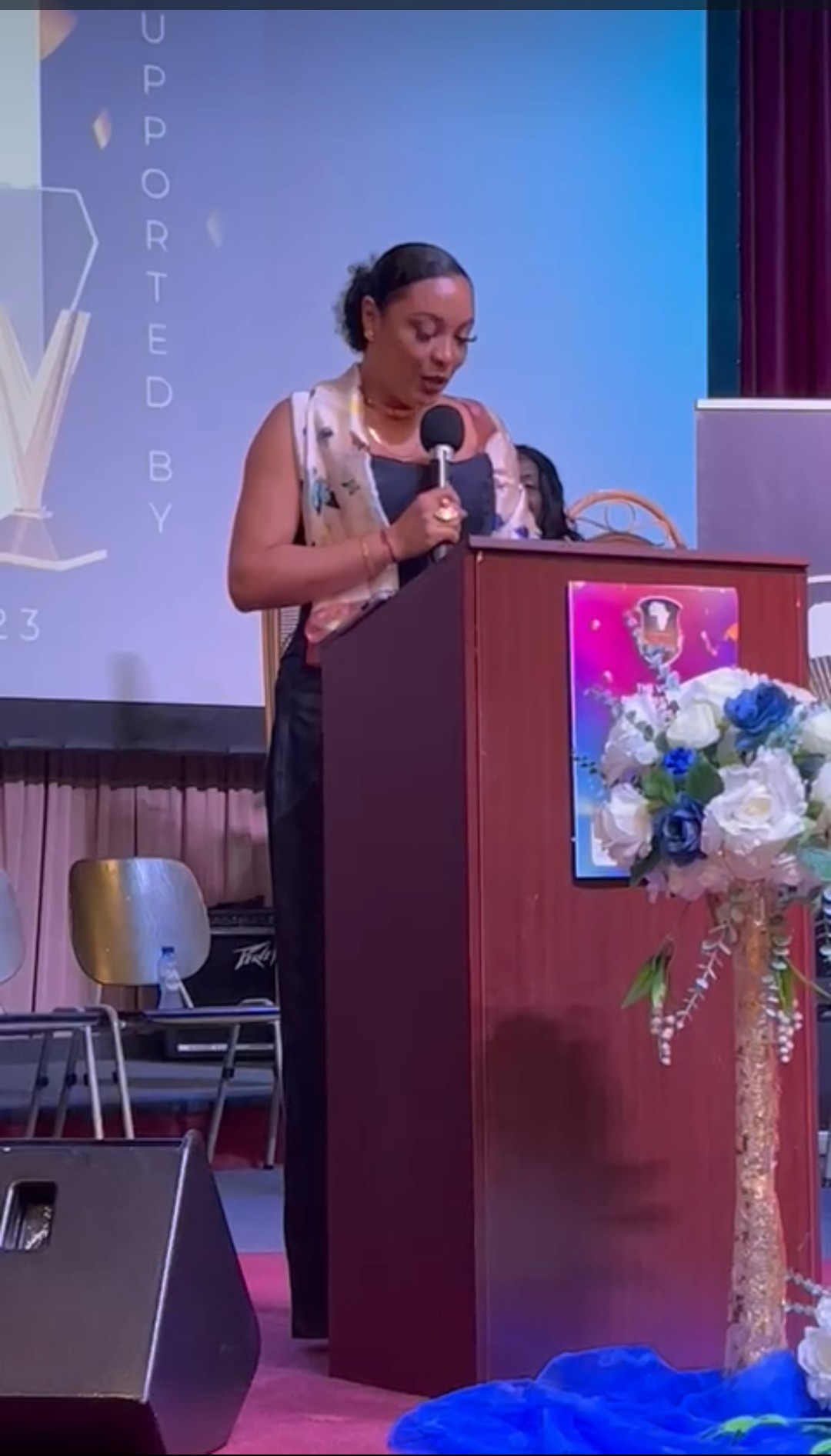 The Ghanaian movie star who is also a Goodwill Ambassador of UNHCR and IYES Ambassador came to the limelight in 2006 after she was featured in the television series, "Ladies & Gentlemen"
She also made appearances in "Beyonce" and "President's Daughter". Both films became Ghanaian box-office hits and were widely acclaimed throughout West Africa.
Nikki's first lead role was in the 2010 film, "Pretty Queen" produced by AA Productions and directed by Lancelot Imaseun. That project catapulted her acting career into the mainstream Ghanaian Film Industry.
A very humble personality, Nikki had her first commercial modeling breakthrough in 2011 with Hollywood's Chris Aire in luxury fashion jewelry.  Her exceptional performance in "My First Wife" where she co-starred with Nigerian Actor, Jim Iyke extended her prowess across West Africa.
Nikki has since worked with top actors and actresses from around Africa.
Her outstanding and flawless acting skills in the television series "Guy Guy" on Ghanaian television landed her a nomination for the Best Lead Actress in a comedy series at the Ghana Movies Awards and the Golden Movie Awards from 2014 – 2016.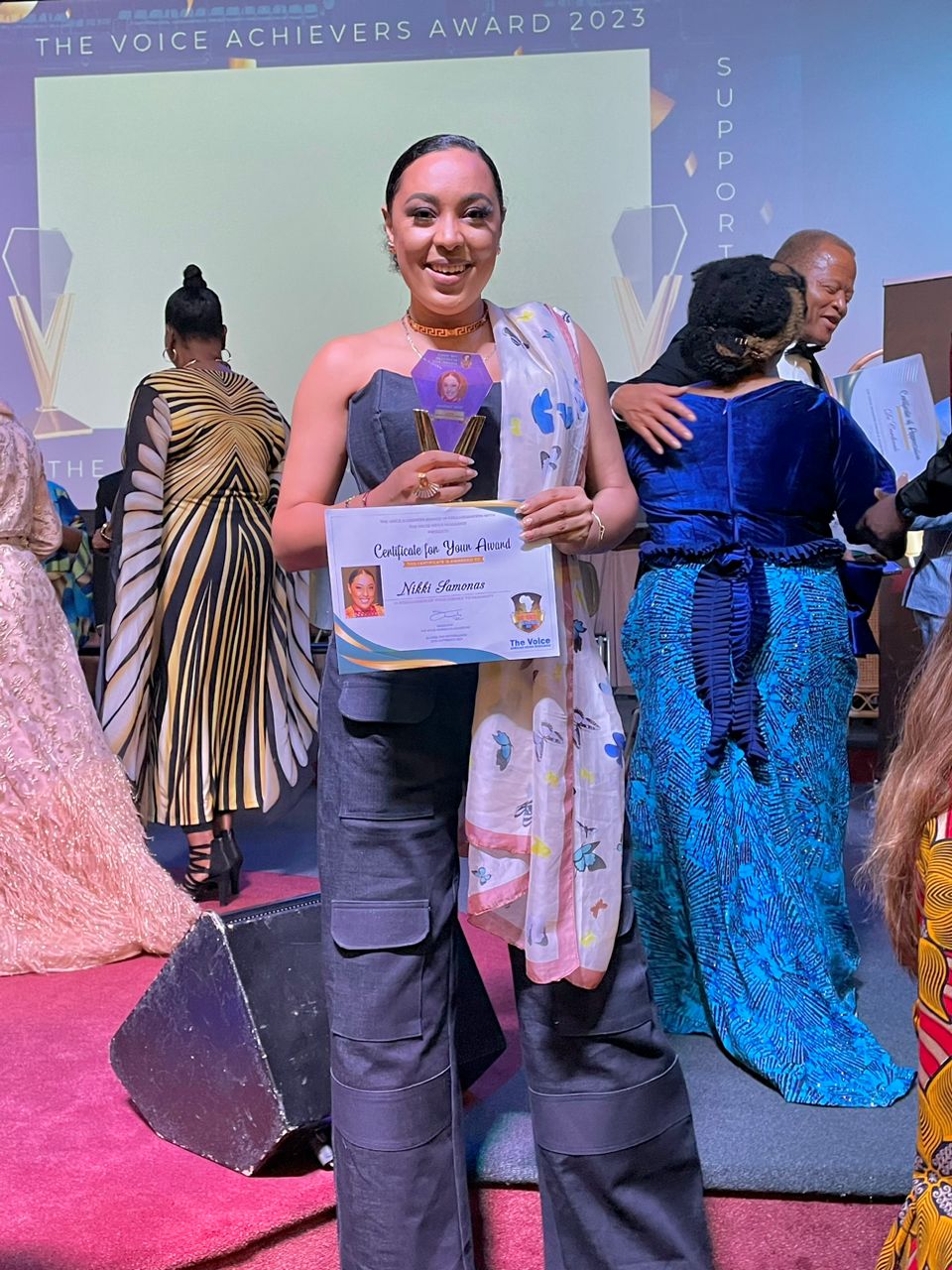 The Actress also starred in "V Republic" which airs on DSTV. She is a host for a cooking show called "Say is with Food" on TV3 and DSTV and also starred in the internationally acclaimed romantic comedy drama movie "Potato Potahto" written and directed by Shirley Frimpong Manso.
She has been involved in varied brand and product marketing, advertising and commercial modeling from 2006 till date.
The award winning and box-office hit actress has featured in several movies and television series. Nikki has won several awards starting with the 2011 City People Movie Awards, where she emerged as the Best Supporting Actress of the Year, and to the latest awards; New Vision International Film Festival 2019; Best Actress Africa, Glitz Style Awards 2019; Movie Personality of the Year, amongst other awards.
She has featured in other movies and television series from 2020 till date. They include: All walks of Life series, Hugh currency series, Inspector Bediako series, Tanko villa series, and La Madison chiq series. She also featured in "Home and away "movie 2022 and "Dismayed As you prayed" in 2023.
In a telephone interview with Green Savannah Diplomatic Cable after receiving the award, Nikki said she would continue to go beyond the entertainment space to help indigent and vulnerable students in Ghana through her charity organization called Nikki Samonas Foundation (help them learn).
On what the award means to her, Nikki  said" For me, it simply means reaching the target one has set for themselves in any area of their expertise, creating a brand of immense influence in that industry be it the private sector, economic or entertainment  sector and others"