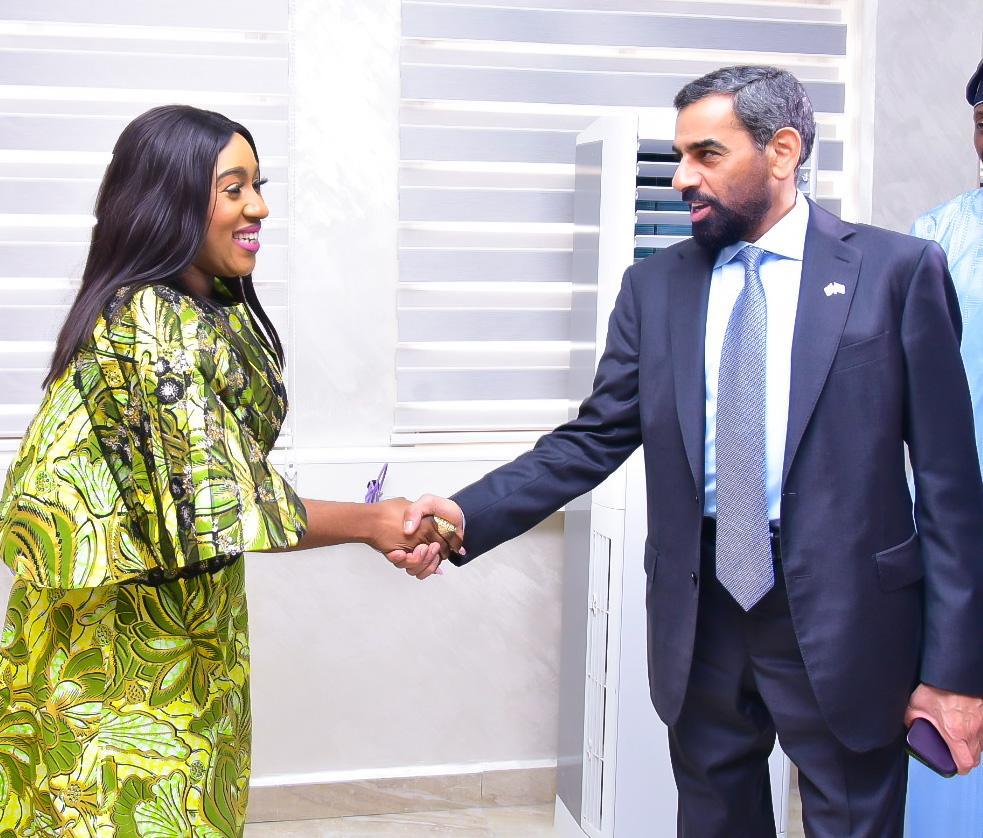 By Sunday Oyinloye
United Arab Emirates (UAE) is ready to partner with the Federal Government in tackling humanitarian and poverty challenges in the country says UAE's Ambassador to Nigeria, Salem Saeed Al Shamsi.
Speaking when he led a team from his Mission and Noor Dubai Foundation to the Ministry of Humanitarian Affairs and Poverty Alleviation in Abuja, Ambassador to Saeed Al Shamsi described the relationship between his country and Nigeria as symbiotic
His words: "Nigeria remains a strong ally of UAE and we would continue to partner with Nigeria in key areas like humanitarian aid, job creation, nutrition, health care development and poverty alleviation"
Responding, the Minister for Humanitarian Affairs and Poverty Alleviation, Dr Betta Edu, applauded the government and people of the United Arab Emirates for their timely interventions in critical sectors in Nigeria.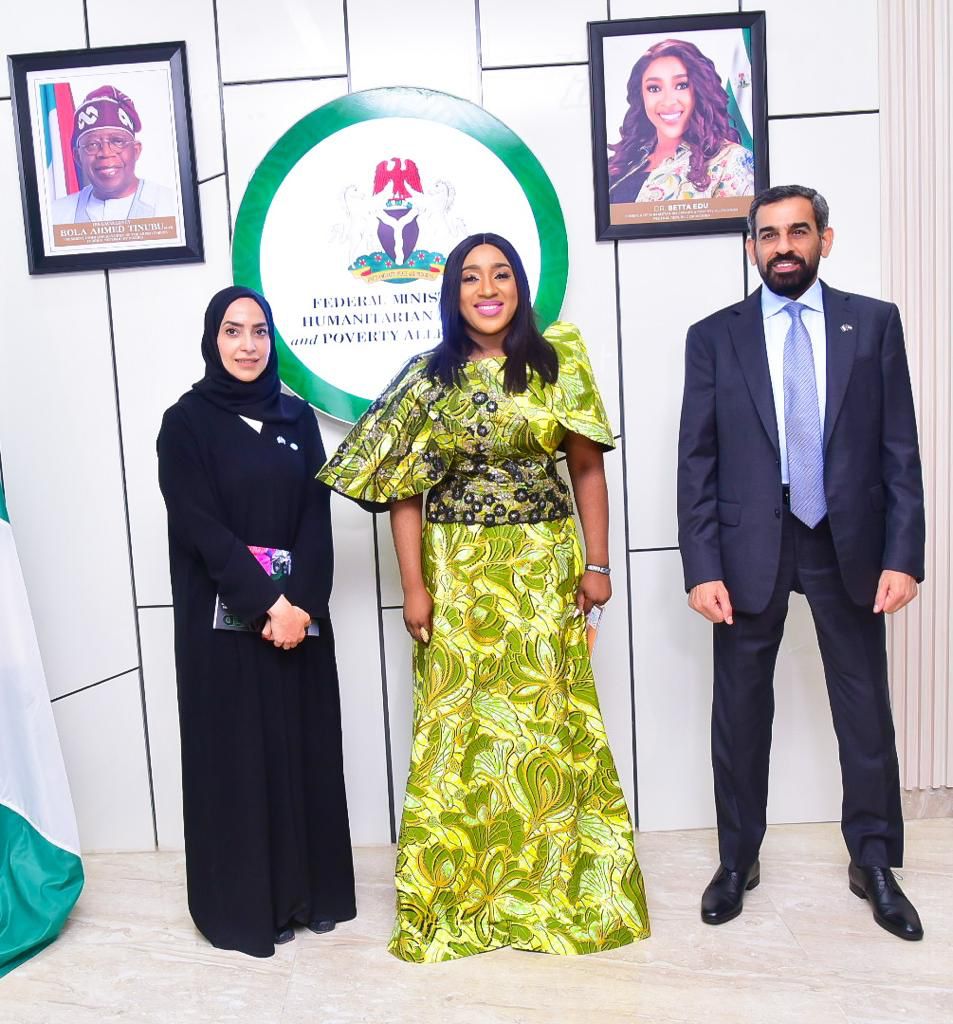 Dr. Edu specifically commended the Ambassador and his team for taking steps to support Nigeria in many ways stressing that President Bola Ahmed Tinubu has a great plan to eradicate poverty under his 8 point agenda.
She disclosed that the President has begun full implementation of the 8 point agenda and as such it is important to collaborate in the identified areas for the good of Nigerians
Also speaking during the visit, the CEO of Noor Dubai Foundation, Dr Manal Taryam, said the Foundation has been on humanitarian-related interventions including an eye treatment program which commenced with Katsina State while that of Lagos and Abuja will soon be launched.
She disclosed that Dubai Foundation has other areas which directly link to the ministry's mandate and will be happy to support.
In a Press Release made available to Green Savannah Diplomatic Cable by the Special Adviser on Media and Publicity to the Minister, Rasheed Olanrewaju Zubair, the meeting was attended by the Senior Special Assistant to the President on Community Engagement South West, Hon. Moremi Ojodu and the Senior Special Assistant to the President on School Feeding Hon. Yetunde.