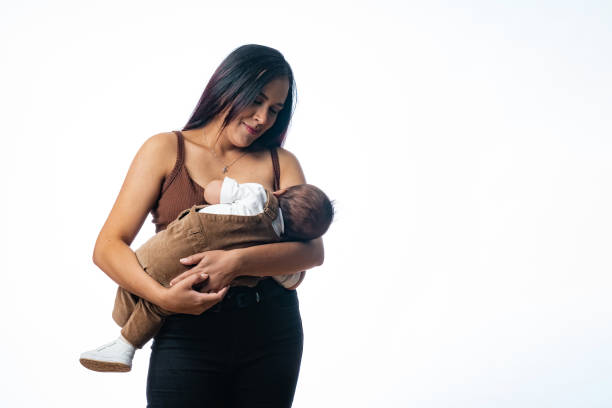 By Asaburu Aminat
Breastfeeding, the natural method of nourishing infants, stands as the optimal means to supply essential nutrients crucial for proper growth and development. Beyond nutrition, breast milk is rich in antibodies and immune-boosting elements that shield infants from infections.
The Importance of Sufficient Breastfeeding
World Health Organization (WHO) and various health organizations advocate exclusive breastfeeding for the initial six months of a baby's life. This entails the sole provision of breast milk, excluding any other foods, drinks, or even water.
Benefits of Exclusive Breastfeeding
The advantages of exclusive breastfeeding extend to both mothers and infants. For infants, benefits include a decreased risk of infections such as respiratory infections and diarrhea, lower susceptibility to allergies and asthma, a reduced likelihood of chronic diseases, enhanced cognitive development, and a stronger emotional bond with the mother.Mothers also experience advantages, such as a diminished risk of postpartum hemorrhage and postpartum depression, a quicker return to pre-pregnancy weight, and a decreased risk of type 2 diabetes and breast cancer.
Medical Perspectives on Exclusive Breastfeeding
Healthcare professionals globally underscore the significance of exclusive breastfeeding. Notable voices in the medical community, like Dr. Tedros Adhanom Ghebreyesus of the WHO, Dr. Alan R. Fleischman, President of the American Academy of Pediatrics, and Dr. Anthony Fauci, Director of the National Institute of Allergy and Infectious Diseases, emphasize the unparalleled benefits it offers to newborns.
Consequences of Inadequate Breastfeeding
Insufficient breastfeeding exposes infants to various health risks, including infections, allergies, chronic diseases, developmental delays, and sudden infant death syndrome (SIDS).
Guidance for Parents on Exclusive Breastfeeding
Parents are advised to initiate breastfeeding promptly after birth to establish milk supply and foster bonding. Feeding on demand, allowing babies to nurse as long as they wish, and avoiding other foods or drinks for the first six months are essential practices.
Additional Tips for Parents
Comfortable breastfeeding positions, self-care through a healthy diet and adequate rest, and seeking support from healthcare professionals or support groups are crucial for successful breastfeeding.
Specific Tips for Exclusive Breastfeeding
Avoiding pacifiers and bottles, recognizing signs of satiety in the baby, not worrying about overfeeding, and expressing milk if separation is necessary are key strategies for exclusive breastfeeding success.
In conclusion, while exclusive breastfeeding may pose challenges, the benefits it affords both mothers and babies make it a worthwhile endeavor. With proper support, achieving breastfeeding goals becomes an attainable and rewarding journey.
Asaburu  Aminat , Matric Number: 22D/7HMC/196 writes from Kwara State University, Malete.