'Nigerians have a lot to gain from ApiExpo Africa 2018'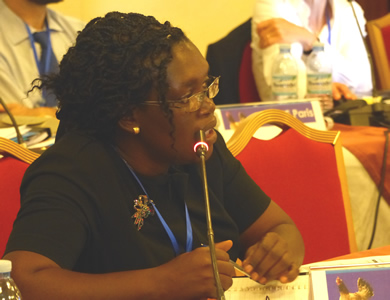 Nigeria will be hosting the rest of the world next month in Abuja, the Federal Capital Territory at the ApiExpo Africa 2018. The event which is expected to draw who is who in the Beekeeping Industry across the globe has the theme: "Beekeeping Industry for sustaining development, wealth creation and economic diversification ". The official flag-off held last month and performed by the Minister of Agriculture and Rural Development, Chief Audu Ogbeh was meant to create awareness for the event proper scheduled to hold between 25th-29th .In an interview with Green Savannah Diplomatic Cable, the Chairman, ApiExpo Organizing Committee, Dr . Dooshima  Kwange advised states, corporate bodies, MDAs and other bodies to key into the programme in line with the diversification efforts of the Federal Government. She also speaks about the level of preparedness for the event
Excerpts:
Recently, you had the flag-off ceremony for ApiExpo Africa, Abuja 2018, what is the level of preparedness for the event proper?
The flag-off ceremony was supposed to be the national awareness programme, it was successful. As a next step, we are now looking at mobilization at the state level and we have been trying to see how we can engage the beekeepers associations in the states. Besides, we are also looking at the papers that have come in, they are being vetted.  People who want to make presentations will be gotten back to in the next week or so. In addition, we are looking at other forms of visibility. We are looking forward to having the MDAs, the partners and development partners to key into what we are doing, I can assure you, we are making some progress.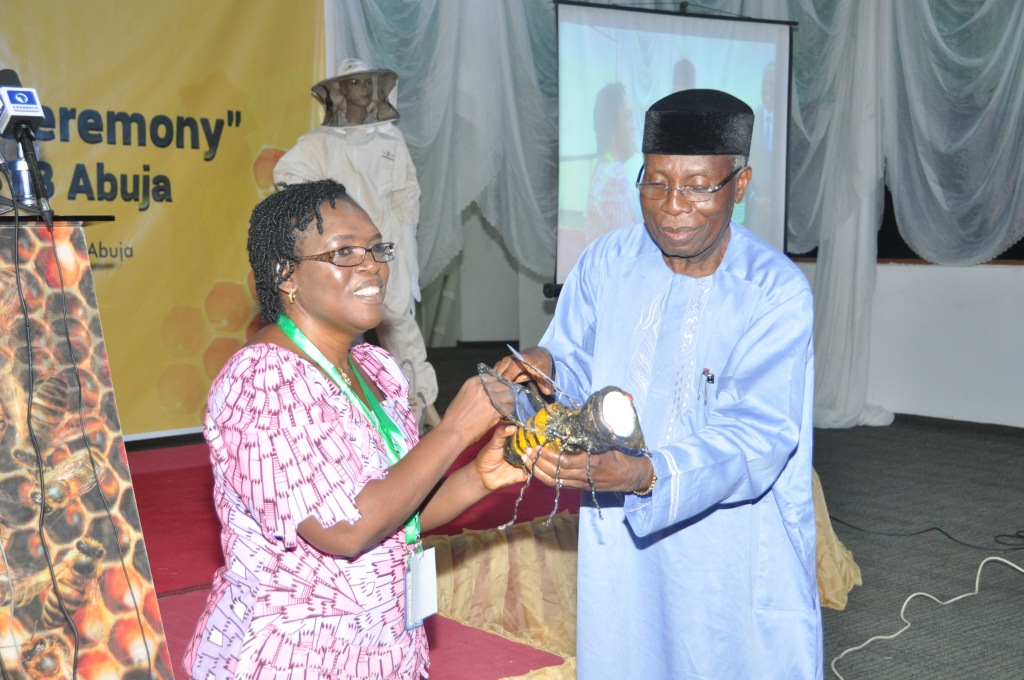 Bearing in mind that you will be having visitors from many countries, what are you doing in the area of logistics?
For logistics, we are trying to engage people who will bring in their things to ensure ease of clearing them at the port. We are also working with the Ministry of Foreign Affairs to see how visas facilitation can be done. The organizing committee is equally looking at how we can work with the customs; we are also looking at how we could work with the security agencies. Planning is in top gear.
How many countries are you expecting?
At this point in time, we would not know how many countries, however, we are hoping to mobilize most African countries, 54 of them under African Union, and we are also hoping that countries in Europe will participate. Let me add that we are engaging the general body, Apimondia to attend the event. We are also looking at how the UN organizations will key in. The Organizing Committee is looking at how we can have other development partners, like World Organization for Animal Health to be part of the meeting. In all, we are expecting about 5000 participants, but as for the number of countries, we cannot say at this point in time
What will be your message to Nigerians?
We are mobilizing at the state level because, we can't be hosting the world and not having Nigeria bee keeping actors or actors in the value chain not participate. We are reaching out to the state governments; we are reaching out to different agencies that deal with bee keepers at the state level to sponsor bee keepers for the event. The registration fee for the beekeepers in the states has been subsidized, so we are hoping that Nigerian beekeepers we be part of this, not just the beekeepers alone, but also Nigerian public because we want to encourage more Nigerians to be beekeepers. We are mainly crop farmers in Nigeria and beekeeping is good for crop farming, it increases the yield, it increases the quality of output from the crops, therefore, we are hoping that those who don't even know about beekeeping should be interested to come. Beekeeping is a global industry, it is huge, Nigerians must key into it
Are you in touch with the organized private sector?
This is a private sector driven thing, government is taking the lead only because the industry is young, otherwise, it's a private sector thing, so we are engaging the actors in the private sector.
What does Nigeria stands to gain from the Expo economically?
Nigeria stands to gain a lot. For us as the organizing committee, we know that this event is not an end in itself; it is just the beginning of big things happening in the Apiculture Industry. We are expecting that there will be more players, which means there will be more products from the hives and as we have more products, we are expecting that allied companies will also have raw materials locally. Also, as we have more players in the different aspects, we have a share of international market because other countries are looking to Nigeria for bee hive products. The country will benefit in terms of having a share of international market. We are looking at a situation where our institutes will key in.