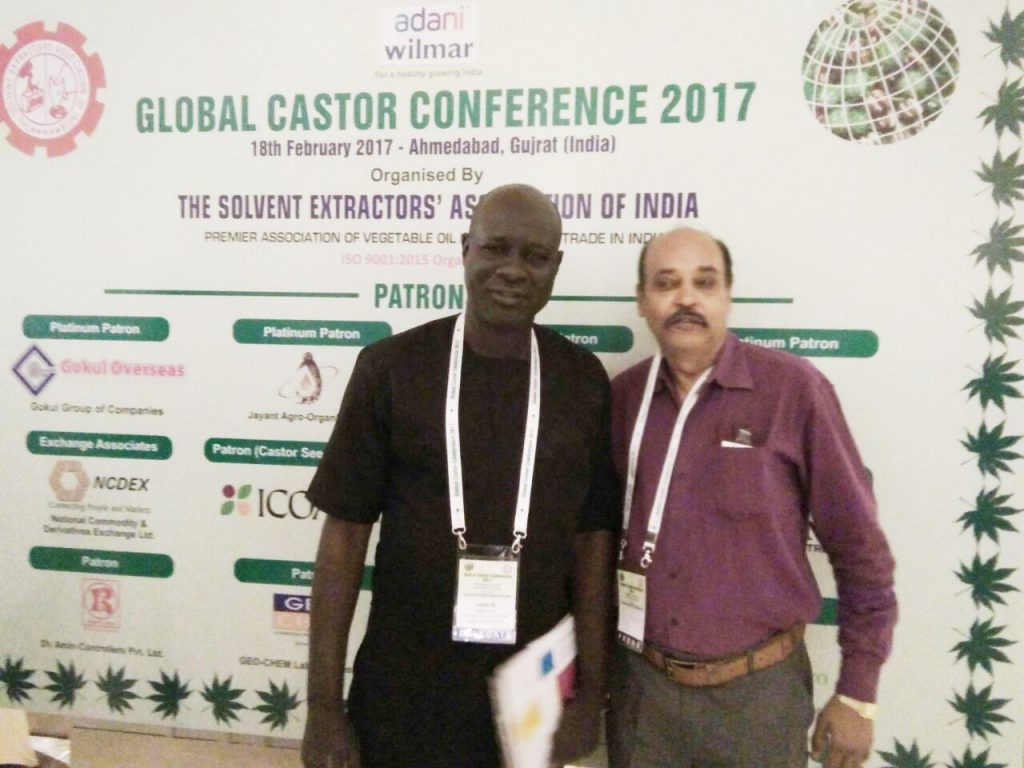 Lawan Ali, National President of  Castor Growers Processors  and Marketers Association of Nigeria (CASGPMAN)  has over the years been working  to reduce Nigeria's overdependence on oil as the major source of revenue. In an exclusive interview with Green Savannah Diplomatic Cable, Ali said if more Nigerians can go into castor seeds growing after undergoing training, the country's economy would be stimulated stressing that castor oil has over one thousand applications.
Excerpts:
---
Many Nigerians don't know what your association do?
We train farmers in the area of planting to harvesting. Castor seed has many methods of planting and if you don't know these methods, you will have low yield, but if we train you on the correct methods, your yield will be high. Again, timely application of your inputs  also matters. So, if you don't train on these, you will get some yields ,but it will be very low. We also do processing of castor seeds starting from shelling , to extracting and neutralizing .Bleaching  is another process, so you can see that it is a chain that needs training.
Castor is different from other seeds. It is not even all Agronomists that will give you the correct way of planting castor seeds. There people who specialize in castor seeds. Even in China there is shortage of experts in the area of planting. I met a Chinese who has investment in Ghana, he told me that it  took him a year to be able to get a specialist to Ghana. We are now planning to bring that specialist to Nigeria. So castor is not just ordinary seed, it needs attention.
Where can this seed be planted?
You can plant it anywhere but not swampy area. It also prefers more sun than rain, it doesn't like too much of rain. Where people are getting three to four tonnes  per hectare, here in Nigeria,  on the average ,we are getting less than one ton, you can see the difference. Though few farmers are getting one ton per hectare . Improved seeds is another factor. Last year, we got some seeds from India, in terms of oil yield, it has given us the maximum, but the yield of the seeds per hectare  is what we are working on. This year, with the help of the  Chinese expert, and the good seeds we have gotten from India, we are going to get above a ton per hectare.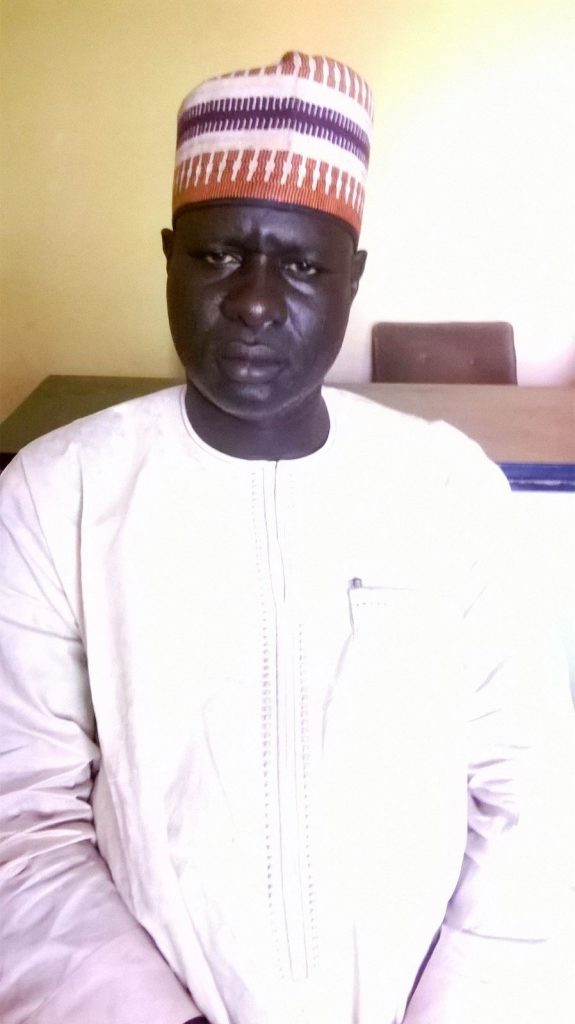 When is the expert coming to Nigeria?
He is coming at the end of this month. I just had a meeting at the Raw Materials Research and  Development Council in collaboration with the Federal Ministry of Industry, Federal Ministry of Agriculture, they are to take the responsibility of bringing the expert down in order to cross-breed the Chinese seeds and Nigerian seeds to improve our yields.
How much is a litre  of castor oil on the average?
The price is fluctuating. For now, we are selling at N1,500 per litre. It is a good price. We have small capacity machines for now, but we have a bigger capacity that can produce 45 tons  in a day. We didn't switch on to the bigger capacity due to the low supply of raw material. We are hoping come 2018, the bigger machine will be used so that Nigeria  can compete with other major producers of castor oil. We are targeting  at least 45tons in a day in 2018. The two machines we have now put together are just producing about four tons a day in the whole country.
Nigeria currently depends on oil for its survival, can the country also make castor oil a major source of income?
Yes we can. A litre of petrol is N145 officially, that times ten is a litre of castor oil. The price of castor oil is N1,500 a litre. Again, Nigerians spend over N100billon to import castor oil yearly. So what we are doing is trying to save our foreign exchange. It is a viable business. It is something that people are demanding always.
What are the challenges?
We have the challenge of advocacy. There is no enough awareness campaign for farmers to know the value of castor seed farming. On the part of the association we have done our best and even ready to do more. Today,more than 30 states in Nigeria know what is castor seed. Despite the small number of farmers growing castor seeds in the South-South and the South-East, they are doing well. Akwa-Ibom State is doing very well. Another challenge as I said earlier is in the area of training and again the financial capability of the farmers because these seeds doesn't have local market in a sense. It is the processors that are up takers. Therefore, if you don't empower the farmers, it is not going to be easy for them because it doesn't have local market. These are some of the challenges. Interestingly, most Nigerians don't know that the cosmetics they are using has castor oil which is being imported.
So what advice do you have for Nigerians?
I want Nigerians to invest in this business. It is one business where they can make a lot of money. Castor has over one thousand applications, cosmetics is one of them, paint is another one, pharmaceuticals, textiles, fertilizer, printing of money, among others. Over one thousand applications as I have said. India is the largest producer of castor oil, they are making about  $4.8 billion annually. I want Nigeria to join the queue of the Asian countries that are making money from castor oil. We want processors to emerge, the market is there for them. Let them come to this office, we will tell them what to do. People are complaining about economic recession, but  this is a good business for everyone, let them come. One or two processors that are coming in will not crash the market, the market is big. Even if there are fifty processors in this country, the market will still be there for more farmers.
Interested investors/ farmers can reach the National President at the Federal Ministry of Industry Trade and Investment, Room 317, Block D, Old Secretariat, Area 1, Garki, Abuja, Nigeria.  Email: castornig@gmail.com   Telephone : +2348038382777,    +2348056610771