By Sunday Oyinloye
Sharing  birthday with a fool is not something anybody would wish. But then my birthday mate rose to become a General in the Nigerian Army. The man sometimes described as Maradona staged a coup and became a Head of State. He later promoted himself to a military President.
As a military President, my birthday mate also known as Evil Genius made his marks in his little way, especially his rural transformation effort which took development to the nooks and crannies of Nigeria. But like a foolish man, which another General called him, he annulled the June12, 1993 election which was rated  the best in the history of our nation.
70th  Birthday is very significant in the in the life of a man especially any man who excels in his chosen career. My birthday mate not only reached  the pinnacle of his career, he had the opportunity of being the number one citizen of Nigeria, though the barrel of gun.
General  Ibrahim Badamosi Babangida who was 70 on Wednesday August  17, 2011 has every reason  to be grateful to God. Therefore, when friends and family gathered to celebrate their own at the General's Hilltop residence in Minna, Niger State on his birthday, it was all fun for the former military president and associates. The fun of the day was however cut short by the unfortunate death of Admiral Augustus Aikhomu, Babangida's second in command while in office.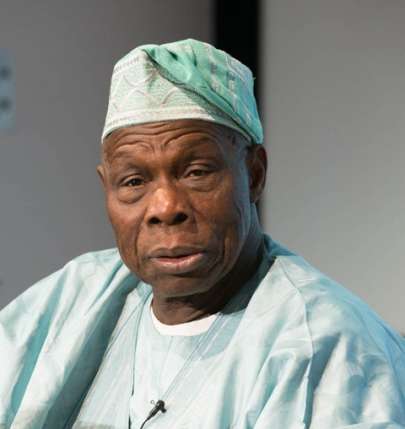 During the celebration which was preceded by a press conference , Babangida regretted that he had to sign the death warrant of his childhood friend, General Mamman Vasta who was involved in a coup. Maradona also used the occasion to criticize his former boss, General Olusegun Obasanjo (rtd). To him, the Otta poultry  farmer and comedian of note did nothing tangible for the development of Nigeria during his 8 years as the President of Nigeria.
Trust Obasanjo, he took time off his poultry farm  to fire  a shot at Maradona, calling him a fool for having the guts to criticize his administration. Ideally what Babangida should have done was not to reply because silence is golden, but my birthday mate never believed in the theory that silence is golden. He sent the arrow back to the  sender calling his senior in the military  a'' bigger fool''
Until the open-market  fight  of the two elephants, I never knew that our military has produced  two fool Generals. I then concluded within myself that if two former Heads of State could use gutter language against themselves, they are probably what they called themselves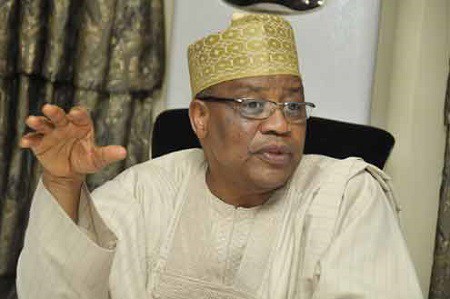 Who could have called an Army General a fool without paying the price than another Army General ?  I find it very difficult to believe that fools have become Presidents in Nigeria. If what it takes to become a  President in Nigeria is to be a fool, then most Nigerians will be willing to be called fools. Again, look at it in another way, it is most likely that the problem of underdevelopment in Nigeria was caused by a few fools who have found themselves at the corridor of power. If not , how do you justify the poverty level in a land with enormous human and natural resources ?
I have no doubt in my mind that the two Generals are right calling themselves names. Come to think of it, how can a right thinking person annul a free and fair election? How can a normal person who became  President shortly after leaving the prison toy with tenure elongation after eight years in office and after serving as a Military Head of State  for three years? What can you call such men? It is probably the name they gave to themselves on their own volition.
But I have a big worry as I trust God for another birthday next year. What will my friends say when we pop  champagne? They will probably remind me once again that I share birthday with a fool  and that a bigger fool might shoot at that smaller fool again. God help me.
I wrote this piece in my former newspaper, NEWSPEG in 2011  to mark my birthday which coincides with that of a former Military President of Nigeria, General Ibrahim Badamosi Babangida .  I am reproducing  it today as I mark my birthday .