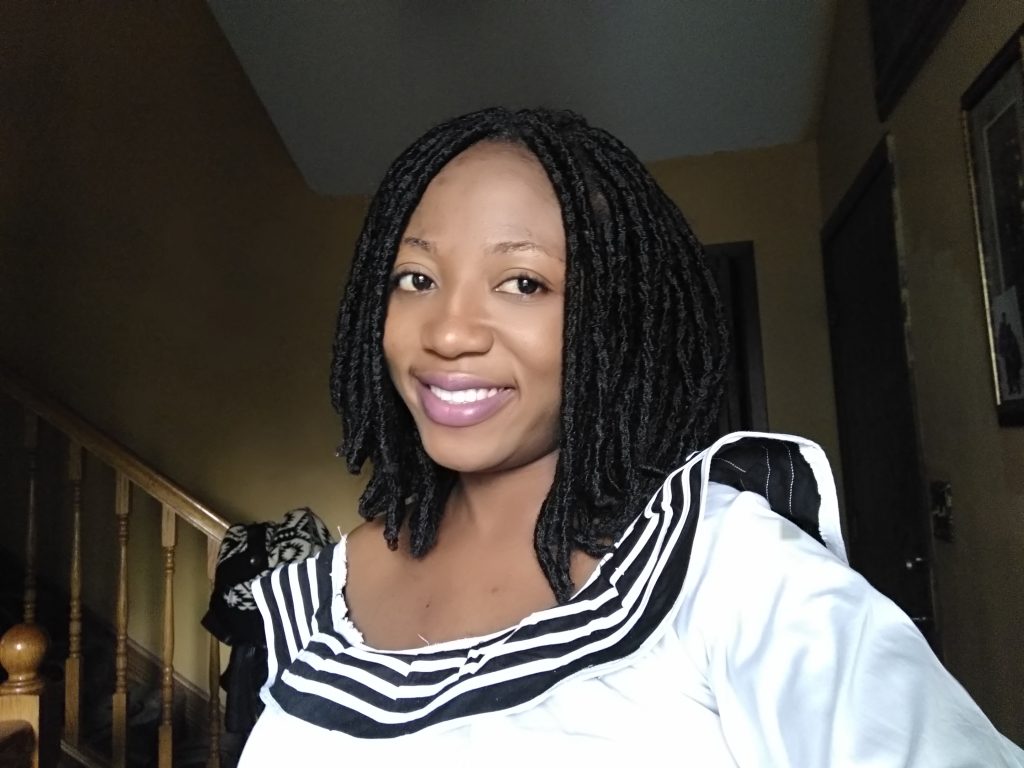 Kyeng Mercy Tetuh is an Epidemiologist with a Master's Degree in Public Health and Epidemiology. She is the Founder and CEO of Value Health Africa and currently serves in public health office with the Africa Centre for Disease Control (Eastern Regional Collaborating Center) under the African Union. Kyeng's impact as a prolific civic leader has earned her multiple national and international recognitions making her a young iconic figure in the public health space. In this interview with Sunday Oyinloye, Publisher of Green Savannah Diplomatic Cable, the Cameroonian speaks on challenges of Non-communicable diseases in Africa, her NGO and other issues relating to health in the continent.
Excerpts: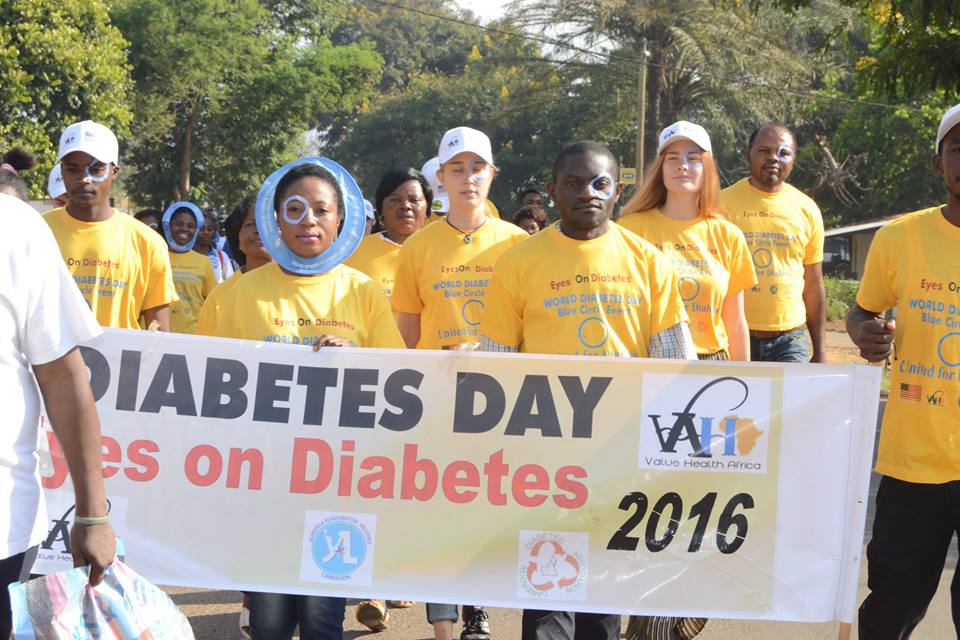 As an Epidemiologist volunteering  for African Union (AU) what do you consider to be the major challenges of Non-communicable diseases in Africa?
Looking keenly into the four most prevailing non-communicable diseases (Cardiovascular diseases, cancers, Diabetes, and chronic respiratory diseases), they all have some common shared risk factors requiring strong and fully operational multisectoral coordination mechanism in overcoming them. However, in Africa, this is not yet achieved as only 22.2% of AU member states have fully operational national integrated NCD policies, strategies or action plans following the WHO 2015 country capacity survey. This could further be attributed to the lack of prioritization of NCDs at the national planning level, given that most African countries still face double burden of diseases with both communicable diseases (like cholera, tuberculosis HIV/AIDs) and non-communicable diseases on the rise.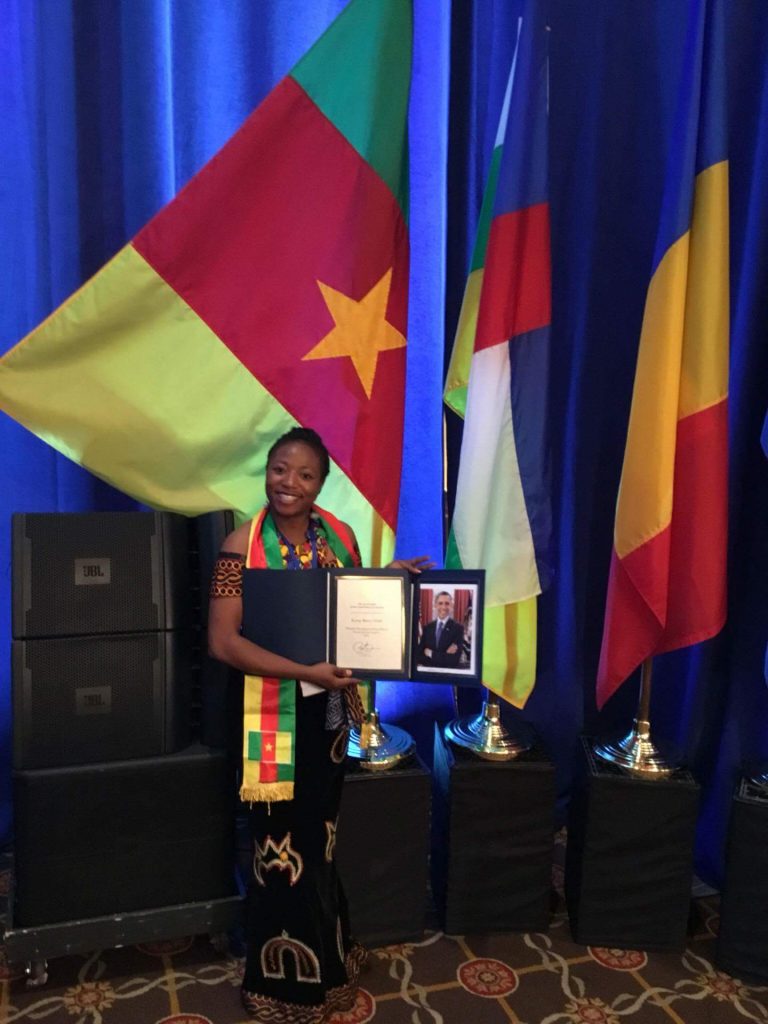 Secondly, unlike HIV/AIDs that has been able to pull so much donor attention, less that 5%of global budget is dedicated to the fight against NCDs which could be attributed to the fact that NCDs have not been branded enough to demonstrate its global economic and social severity. This has further reduced the number of active actors in the fight against these diseases . Local NGOs find it less appealing for them to engage in the development of innovative strategies in combating these diseases at community levels because getting funds from donors is quite challenging.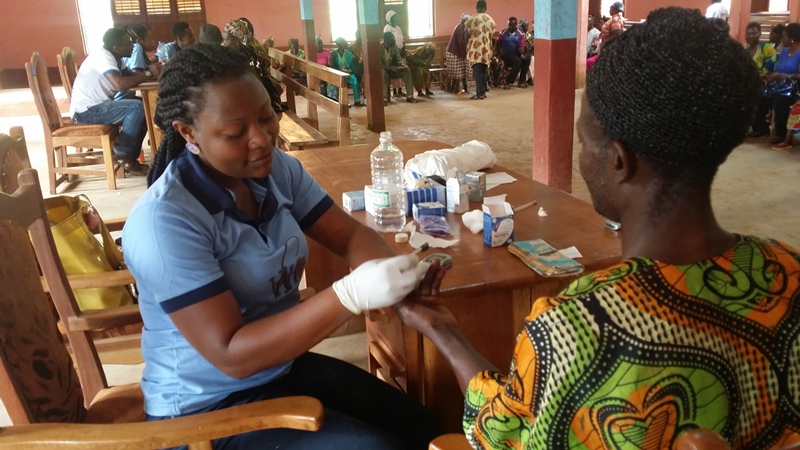 Are you comfortable with the level of investments in the health sector by African countries?
Given the double burden of diseases in Africa (with both communicable diseases and non-communicable diseases on the rise); emerging threats to peace and security; and increased unemployment and poverty, there is a huge challenge with regards to striking a balance on allocating resources for interventions making the health systems of most countries very weak. This divide in attention has further pushed many African countries to depend solely on international bodies for an enforced capacity in containing diseases. However, it should be noted that, there is donor fatigue globally resulting from conflicts, humanitarian crises . The Ebola outbreak was an eye-opener to Africa, to start looking at strengthening her health systems. Africa must start devising innovative strategies to mobilize resources from within as the international funds are fast drying up, reason the African Union established the Africa Centre for Disease Control as a way to enable Africa to solve her health challenges. Even though commitment from member states in realizing this vision is still very timid, it is a giant step in helping Africa invest in building her capacity to handle her problems.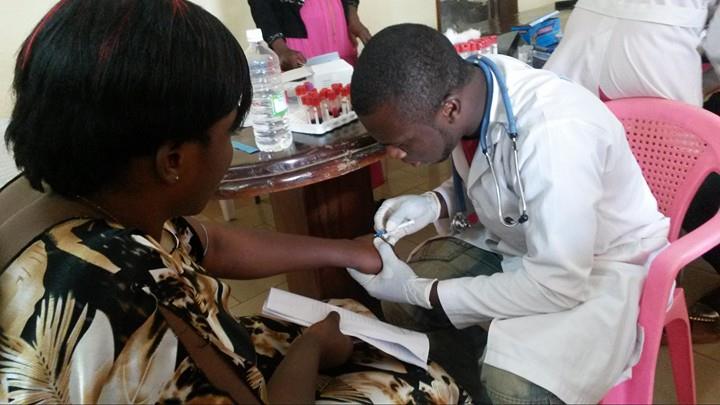 You have an NGO called Value Health Africa (VAHA). Your mission is to add quality to life, improving human health in communities, how well have you accomplished that mission?
Value Health Africa has organized health promotion programs in over 17 health areas in Cameroon through which these communities have benefited from health education and screening programs on non-communicable diseases (NCDs) such as Diabetes, High blood pressure, obesity, cervical and breast cancers. In addition, we have also installed 5 NCD check points (aimed at improving on early diagnosis while also creating employment opportunities for young graduates) and 3 mini-control-clinics in underserved communities where positive cases identified during outreach programs  are currently accessing routine checks and treatment, thus reducing the number of complications stemming from these diseases. Through this initiative VAHA has also built a strong volunteer network of young medical personnel  comprising  over 70 volunteers, through which these  young professionals deploy part of their time in serving humanity.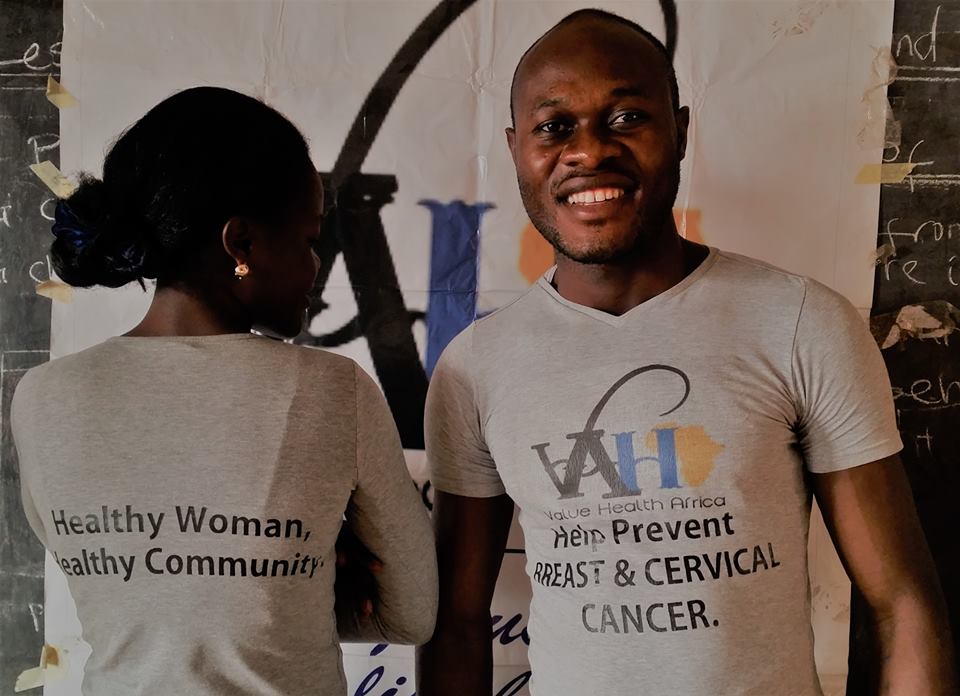 Has VAHA been able to foster sexual and reproductive health in underserved communities?
Value Health Africa has a dynamic team of young professionals in the public health sector through which it  has been able to carry out comprehensive sexuality education in several community secondary and high schools. Through the leadership of VAHA's Vice President, Dr Banmi Lilian (a prolific civic leader), the NGO has been able to create adolescent clinics where young adolescents can learn about their sexuality and become champions for the promotion of healthy lifestyle. VAHA has also developed a scholarship scheme for young girls in underserved communities which is aimed at helping these girls stay in school thus reducing the challenges  of early marriages and unwanted pregnancies.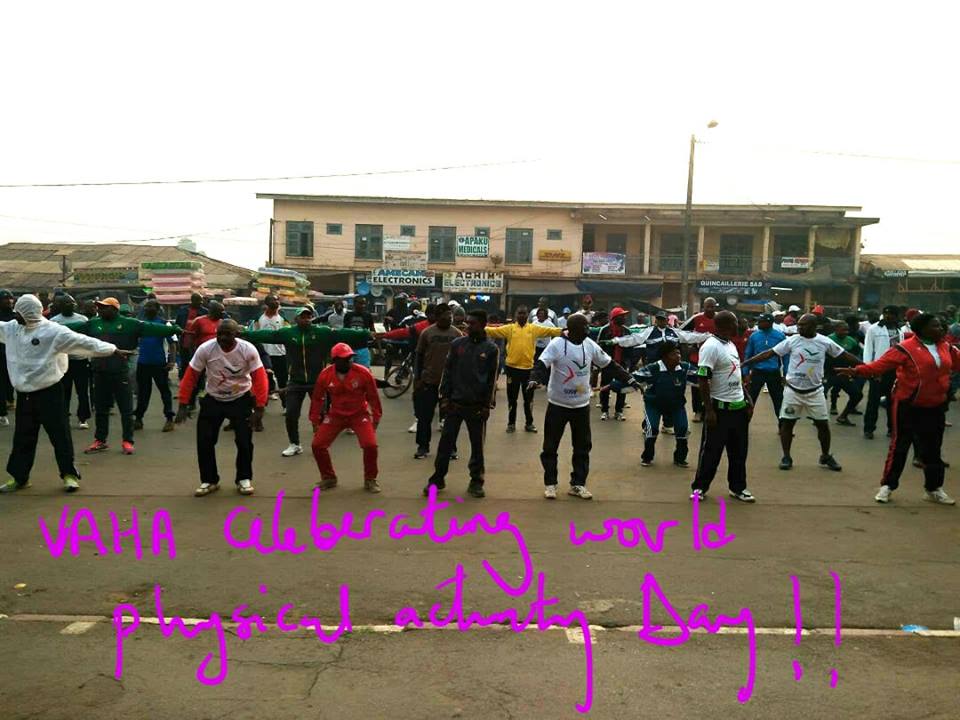 Your organization has a vision to reduce by one third in 2030 premature mortality resulting from  non-communicable diseases through prevention and early diagnoses ,  do you think you can achieve your target?
As earlier said, combating NCDs requires a whole of government approach. Value Health Africa being a community organization only fits into the bigger puzzle, and if the other arms aren't functional it might be challenging to get there. Following the WHO 2017 country capacity assessment, Cameroon hasn't established a multisectoral action plan on NCDs making it difficult for all the various actors to come on board. However, Value Health Africa is part of a newly created NCD alliance in Cameroon through which VAHA hopes to contribute her voice in advocating for the adoption of "best buys" towards the fight against NCDs.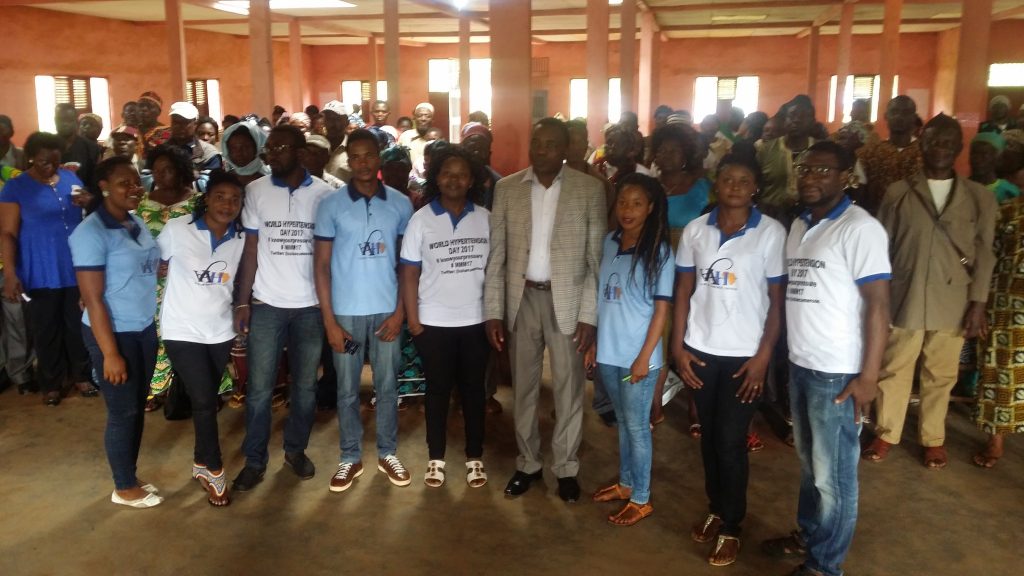 What should Africa expect from your NGO this year?
This year, VAHA is focusing on reducing the burden of NCD risk factors amongst adolescents and youths. Even though most NCDs show up at a later stage in life, most unhealthy habits (pre-disposing factors) are adopted at the early stages in life. It is for this reason that VAHA looks forward to establishing adolescent NCD clubs within and out of schools to raise awareness amongst young people while identifying community ambassadors to champion the course. We also look forward to creating more NCD check points to increase access to early diagnosis thus reducing complications and eventually reducing mortality.