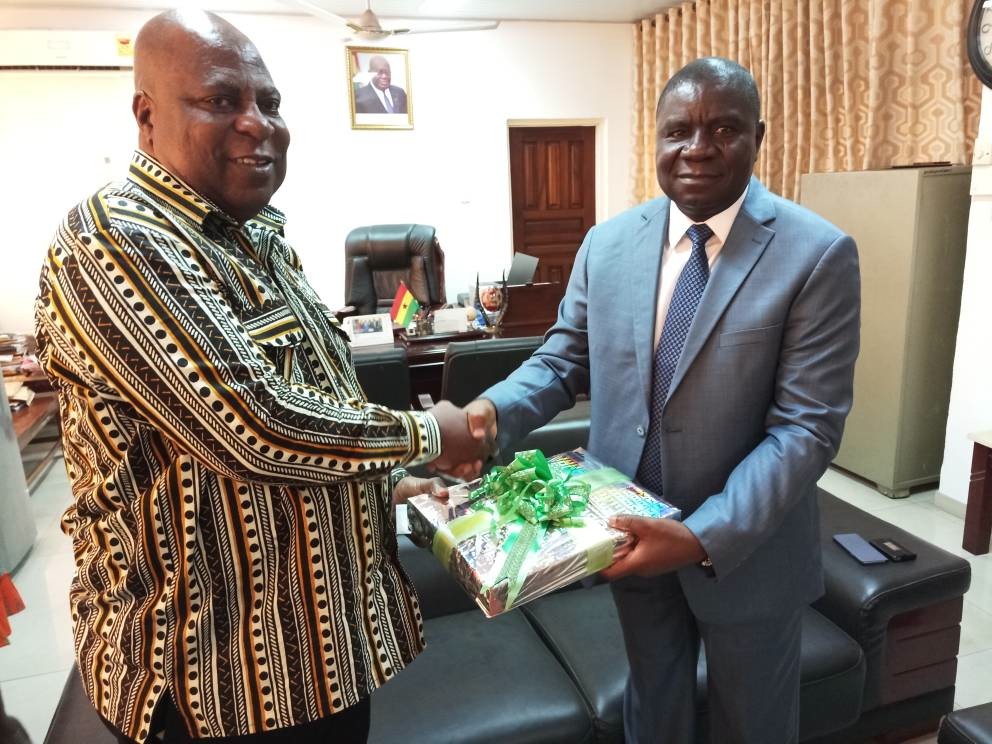 Further to his 2017 familiarization visits to key Ghanaian government officials and institutions, Nigeria's High Commissioner to Ghana, Ambassador Olufemi Michael accompanied by Minister III and First Secretary/Head of Chancery in the Mission has paid a courtesy call on Mr Ishmael Ashitey, Regional Minister of Greater Accra.
The visit was to further cement the cordial bilateral relationship between Nigeria and Ghana.
The High Commissioner drew the attention of the Minister to the large number of Nigerians in various sectors of the Ghana economy and appreciated Ghanaians  for opening their doors and protecting Nigerian businesses and other investments in their country.
He informed the Minister of the Nigeria/Ghana Joint Commission that was held in Ghana in October 2017 where about 7 MOUs and 9 agreements were signed.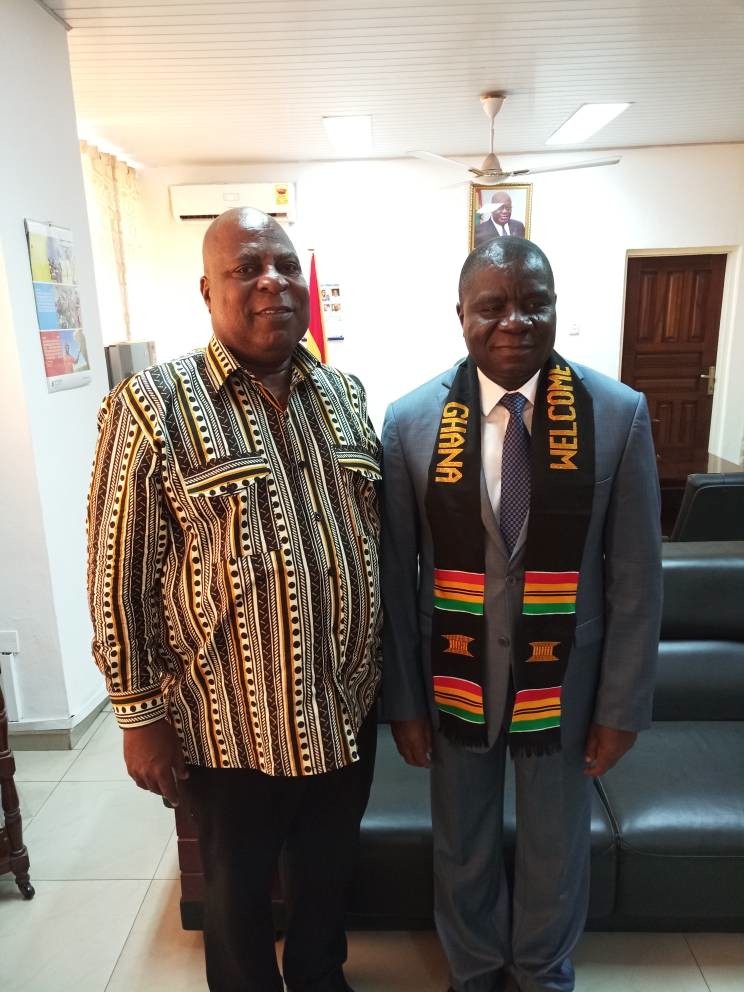 Abikoye thanked the Minister for the reception and assured him of cooperation at all times.
Responding the Minister acknowledged the cordial relationship between the two countries and close ties they share and informed that considering the population of the two countries, exporting raw materials to Europe  and other countries is not doing the continent any good stressing that the two nations ought to maximize their market potentials with such a huge population
The Minister  commended the High Commissioner for the visit and assured of his cooperation.