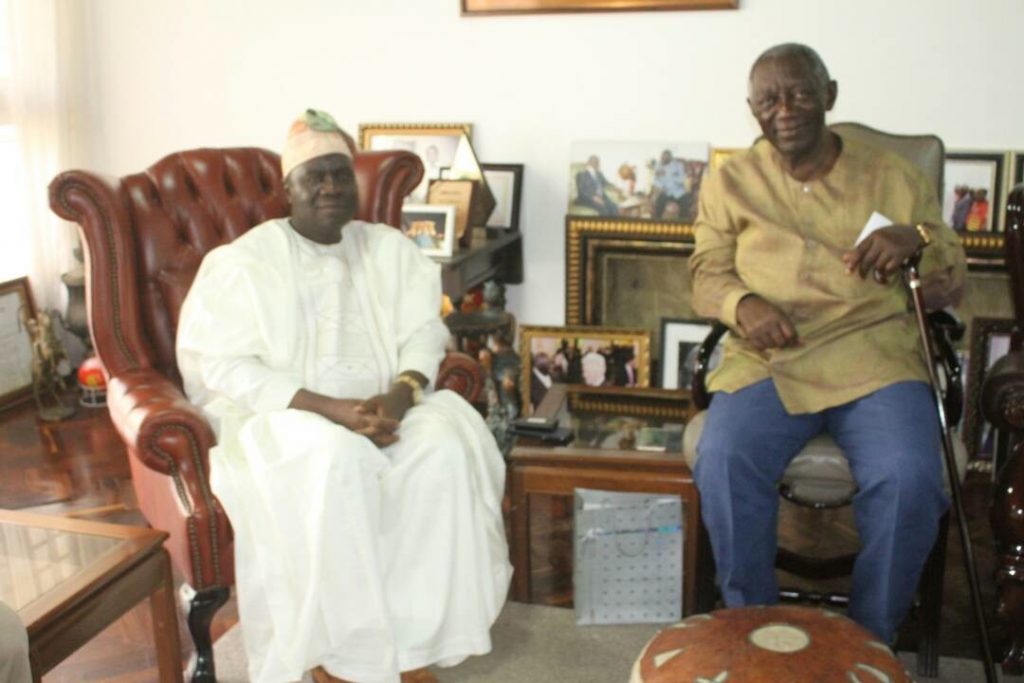 By Sunday Oyinloye
A former Ghanaian President, John Agyekum Kufuor has described Ghana and Nigeria as the strength of Economic Community of West African Sates (ECOWAS), calling for deeper relations between the two nations.
Kufuor, who was also a former Chairperson of the African Union said this when the Nigerian  High Commissioner to Ghana, Ambassador Olufemi Michael Abikoye paid him a courtesy call at his residence at Airport-West, Accra.
The courtesy call was part of the High Commissioner's familiarisation visit to top present and past government officials of Ghana.
Going down the memory lane, Abikoye recalled that when he served in Ghana as a Minster Counsellor  between 1998 to 2001, his first assignment was to cover the New Patriotic Party (NPP) convention in Suyani, Brong-Ahafo Region, where former President Kufuor defeated the current President, Nana Akufo-Addo.
The High Commissioner disclosed  that as part of his familiarisation tour, he has so far visited five out of the ten Regions in Ghana and would soon embark on the second part of the tour, to meet top government officials as well as Nigerians living in those Regions.
According to him, relations between Nigeria and Ghana have been very cordial based on consultations, collaborations and cooperation between the Presidents of both countries, which he promised to work assiduously to deepen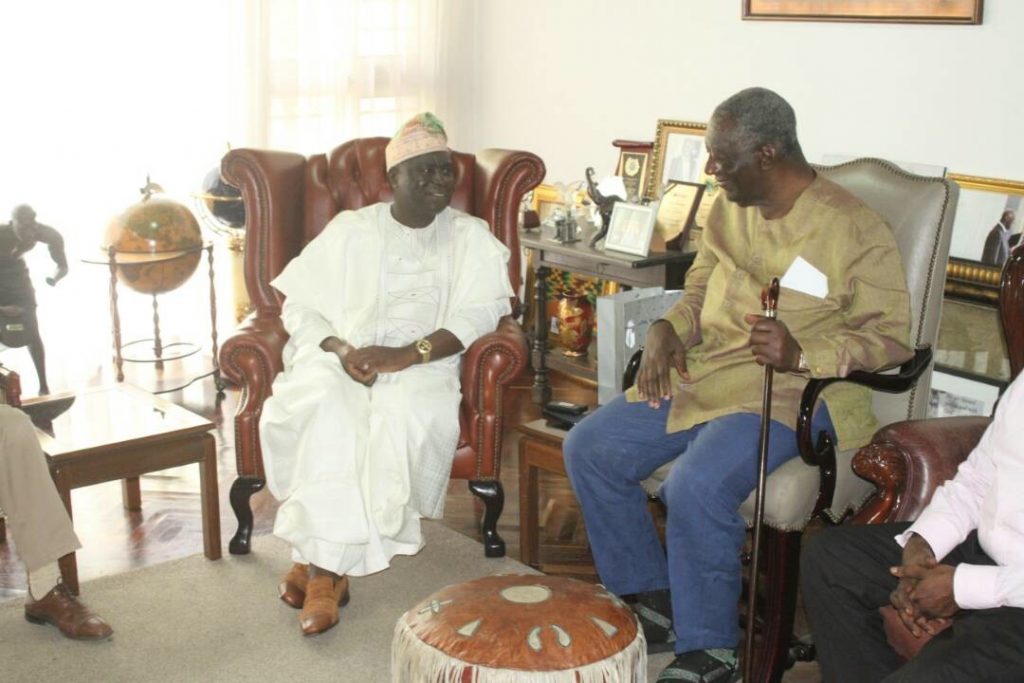 He revealed that President Muhammadu Buhari  tasked  him to further deepen the existing relations between both countries. adding that he would need the support and wisdom of elder statesmen like former President kufuor to achieve this task.
The High Commissioner recalled the accomplishments of the elder statesman as President of Ghana, particularly, the fortification of the Nigeria – Ghana bilateral relations, and expressed the desire to draw from his wealth of experience.
In his remarks, former President Kufuor said that Nigeria and Ghana have enjoyed symbiotic cordial relations over the years.
He also recalled his personal relationship with former Presidents and Heads of State of Nigeria, with particular reference to former President Olusegun Obasanjo, who assisted in restoring gas supply from Nigeria to Ghana when Ghana could not fulfil its obligations.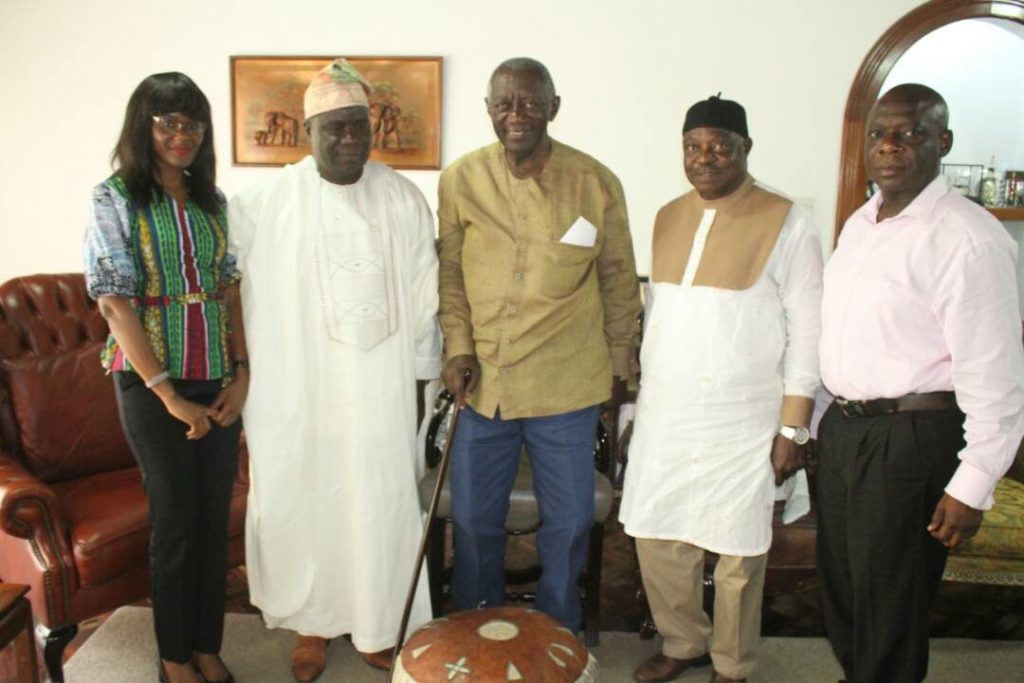 Kufuor also stated that Nigeria has always extended its support to Ghana, and expressed hope that the High Commissioner in his capacity would foster and deepen these relations.
The former President noted that  Nigeria and Ghana are the strength of ECOWAS and must therefore work together to see to the success of the Community by pursuing its objectives, such as the common market and currency among others.
John Agyekum Kufuor was the Ghanaian President from 2000 to 2008