By Sunday Oyinloye
These are certainly the best of times for Nigeria in her search for a turnaround of its economy which is largely dependent on oil. It is also the best of times in the country's quest to imbibe the culture of excellence and quality in the public and private sectors courtesy of the European Union funded UNIDO-National Quality Infrastructure Project (NQIP) .Little wonder the excitement on the faces of participants at the just concluded UNIDO- NQIP 2-day training on European Foundation for Quality Management (EFQM) Criteria for Nigeria held in Abuja.

The awareness and assessment strategy workshop was attended by regulators, manufacturers, Chambers of Commerce, amongst other stakeholders
Interestingly, It was the first time the training is taking place in Nigeria which aims at promoting business excellence and improving business performance in Nigeria and also to promote the culture of quality in the country.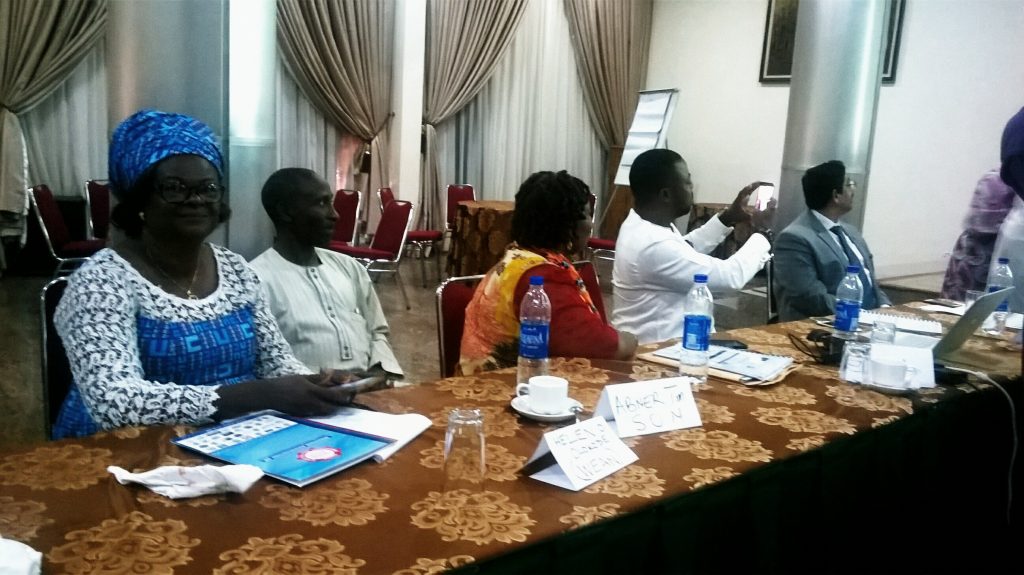 Though it is the first time the training was brought to Nigeria, European Union funded UNIDO-NQIP has however been involved in series of capacity building and trainings geared towards improving the quality of what Nigeria produce both for export and domestic consumption as well as services delivery at the public and private sectors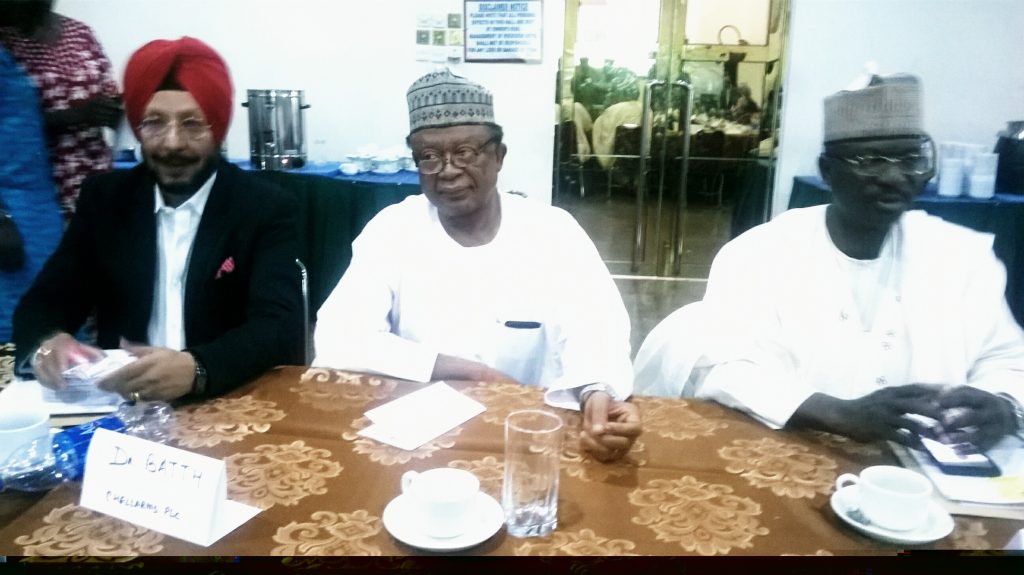 It would be recalled that European Union-funded UNIDO-NQIP recently moved to put in place Nigeria Global G.A.P Technical Committee as one of the measures at ensuring the quality of Agricultural products in Nigeria and making them suitable for the international market.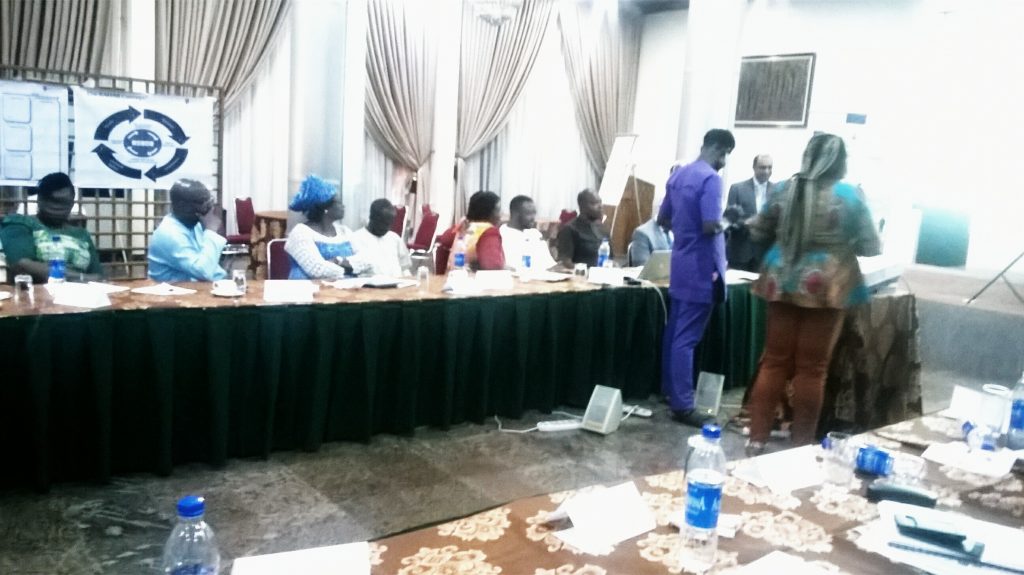 This came after UNIDO-NQIP series of capacity building for stakeholders in the food chain such as farmers, food processors and retailers. Also recently, there was a 3-day capacity building for the Media in Lagos.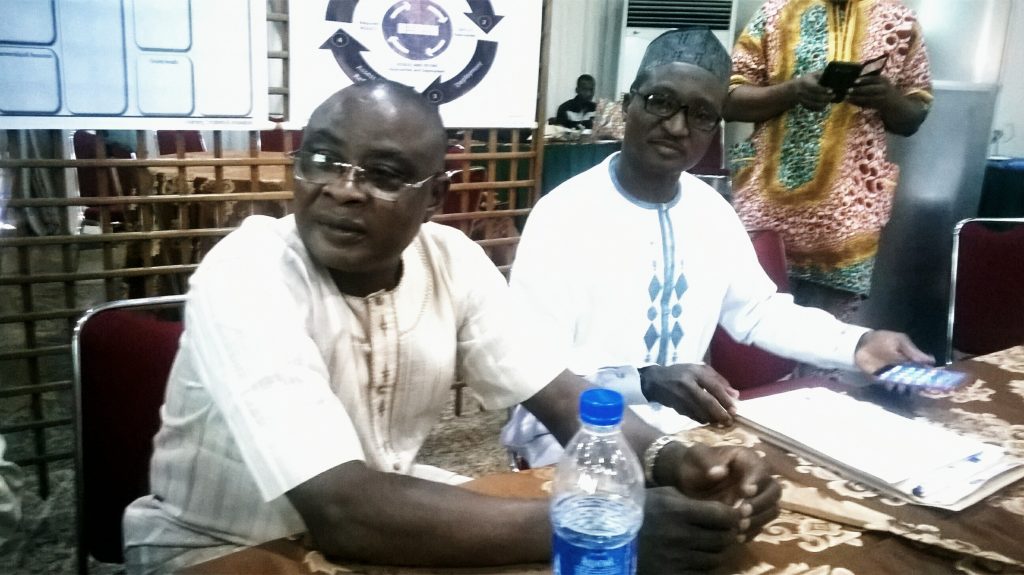 Speaking at the workshop just concluded awareness and assessment strategy workshop in Abuja, UNIDO-NQIP Chief Technical Adviser Dr Shaukat Malik Hussain recalled that quality award was held last year to promote quality culture in Nigeria, noting however that it was ECOWAS criteria that was used.
Shaukat explained that haven done that successfully, the companies must now follow world's recognized criteria instead of the regional criteria which informed the training.
According to the Chief Technical Adviser, the European Foundation for Quality Management has ensured the culture of quality in Europe and that is why the model is being introduced to participants (stakeholders) at the workshop who will decide whether to still continue to use regional criteria or European criteria.
Also speaking to Journalists at the workshop, a former Director General of the Standards Organization of Nigeria( SON) John Ndanusa Akanya said NQIP was planned and conceived to improve quality.
According to him, NQIP is presently at the implementation stage adding that the concept is to improve the infrastructure available to build quality in the society .
Akanya who disclosed that the accreditation system is already established and working and called for the enforcement of standards in Nigeria. The former DG said that due process must be followed in everything Nigerians do in order to promote the culture of quality.
The former DG who advised Government and Nigerians in general to invest in education argued that education is needed to drive the culture of quality in the country.
Green Savannah Diplomatic Cable took on some participants at the workshop . Dr. Erisa Danladi who attended the training on the platform of NACCIMA commended the European Union, UNIDO-NQIP for the workshop which she noted would improve the culture of quality and excellence in Nigeria.
Her words;" This particular concept is to ensure that we have the culture of excellence in everything we do, starting with whatever you do in your organigation as leaders, it also aims at improving businesses for organisations".
Dr. Erisa explains further", We are to internalize what we learn from this workshop, that is systematic ways of doing things to achieve excellence in organisations. For me, I will say we are to step down the knowledge we acquire here to our various organizations and to see that our companies and organisations adopt this concept"
Speaking in the same vein, William Ezeagu of Nigeria Export Promotion Council and Timothy Abner of the Standards Organisation of Nigeria said European Foundation for Quality Management model is an excellent model that could improve the deployment of resources and the quality of goods and services produced in Nigeria.
They observed that most of the West African countries are looking up at Nigeria which makes it imperative for her to be a leader in promoting the culture of quality and excellence.
Dr. Harbhajan Bath of Chellarams Plc, who also participated at the workshop commended UNIDO-NQIP for organizing the training which he said would not only help those in the manufacturing sector but other sectors of the economy stressing that the model will promote efficiency and quality once it is adopted by Nigeria, a position also taken by Sunil Thawani, an International Consultant, Quality and Excellence with UNIDO
The Director General of the National Productivity Centre, Dr. Kashim Akor who also spoke to Green Savannah Diplomatic Cable underscores the importance of quality.
According to him, the essence of quality is to have zero defects for goods and services and to attain customers satisfaction stressing that to achieve this, there is the need for capacity building of the workforce, the processes and the systems that are involved in producing goods and services.
He said workers' capacity should be enhanced on regular basis for optimal results both in public and the private sector adding "this training is very important, UNIDO-NQIP must be commended for organizing the workshop because you do not give what you do not have. I am impressed with the wonderful job UNIDO is doing in Nigeria".
Akor said there is a symbiotic relationship between quality and productivity, stressing ''productivity drives quality."
The Director General who described productivity as efficient and effective utilization of resources said ''if you are not productive, you cannot bring out quality products, so productivity and quality are kind of Siamese twins and that is why the National Productivity Centre is a key stakeholder in the activities of the National Quality Infrastructure Project"
On his part, the National Secretary of Association of Business Development Professionals in Nigeria, Olalekan Emmanuel Akinwekomi believes that Nigeria is coming up in terms of quality.
Listen to him " I must confess, Nigeria is coming up in terms of quality based on field experience of the National Quality Award assessment that was conducted last year. Though we have not gotten there, but we are coming up. The awareness is now being created on the need for quality, so the manufacturing industries are getting aware of the importance of quality and working hard to improve on the quality of what they produce. UNIDO-NQIP has created that awareness"
Also speaking to Green Savannah Diplomatic Cable, a Farmer, Mrs Akpabio Edobong said from the workshop that there is excellence in quality stressing that there is a framework and model to be able to achieve that.
Mrs Akapabio who is also a Consultant said the knowledge acquired from the training would enable her company retool its operation and system "to ensure that we give our customers the best in terms of our products but ultimately it's for the benefit of our clients"
She said her company, Neca Global Certification Ltd would now be able to manages its clients more effectively.
Another participant Engineer AbdulRahid Yerima who is a manufacturer told Green Savannah Diplomatic Cable, that said he benefited a lot from the workshop.
Yerima who attended the workshop on the platform of Nigerian Association of Small and Medium Enterprises said with the additional knowledge he acquired from the workshop, he would run his Business better.
The Managing Director of Yerima Laboratories Limited Kano said '' I am taking away how my business can compete with others globally and how to achieve global excellence"
With the material and human resources expended on the just concluded workshop and the previous ones, Nigeria has been given a good platform to internalize the culture of quality and excellence in her public and private sectors and also given a great opportunity to further make her products more acceptable at the international market.