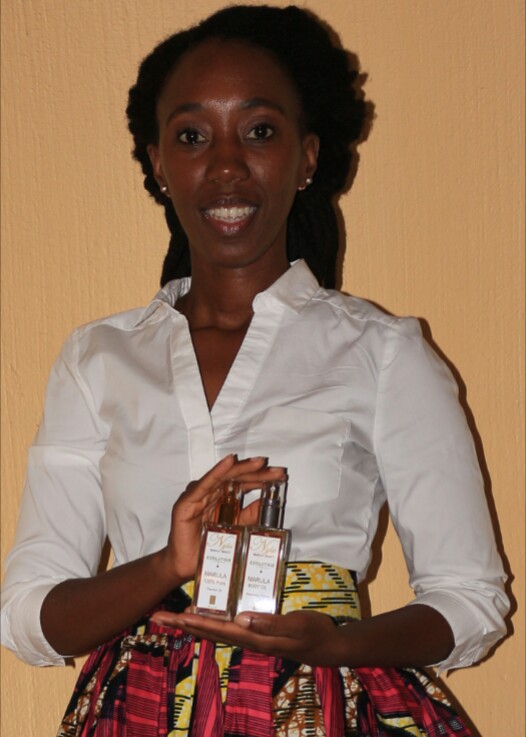 South African entrepreneur, Thokozile Mangwiro has a background deeply rooted in Information Technology Sector. She has 10 years' experience in the database administration, analysis and intelligence industry. Thokozile acquired her Master's Degree in Information and Communications Technology from the University of South Africa and an Operations Management Course from UCT. She never set out to be a manufacturer but has become one in the process of finding a lasting solution to the problem of her dry hair and skin.
Thokozile recalls: "we had several late night meetings about the products, how they should perform, look and feel. The formulator would create something and I would test it, send it back, and ask for adjustments until the products felt just right. I did all the packaging designs and sat with the graphics people to get the imagery correct. I took the time to learn about labelling and packaging standards required for a product to be retail ready. Then I met with several bottling and packaging manufacturers to source the bottle for each product''
Thokozile's dream was realised on her 34th birthday , February 2, 2015 when her company Nyala Marula Beauty was launched. The company has two lines of skin and hair care products.
In an interview with Sunday Oyinloye, Publisher of Green Savannah Diplomatic Cable, the successful South African entrepreneur shares her story and the bigger dream.
Excerpts:
The story of your life is unique, what inspired you to stardom ?
I see the women I grew up under as my role models and there are four that specifically inspired and impacted my life. My mother who is so passionate about teaching and saving money, has motivated me to be passionate about everything I work on. I grew up under a wonderful grandmother who [with her husband] took teaching to another level by educating communities in the days of apartheid. My late aunt, Lillian Gugu Baqwa, the first African woman admitted as Attorney in 1977 and member of several boards, was born in Pinetown, Natal. And lastly, my godmother, Professor Maropeng Modiba. All these women showed me that when you are passionate and hardworking, you can accomplish things that many may see as impossible. I feel that I have huge shoes to fill. To mention a mentor I met at my work place, Mr Gert Vorster, helped me through a very though phase in my work career. When I look back at that time, I am extremely grateful that he held my hand and kept me calm to make a non-emotional decision. That decision led me to being confident in taking the entrepreneurial route. I am therefore mostly proud of finding the courage to be stepping out of corporate and backing myself up as an entrepreneur. I feel that I have a lot more to offer to the world than just going to work and just 'doing' the work. I am a high performer, I might as well be a high performer that impacts the world with beautiful brands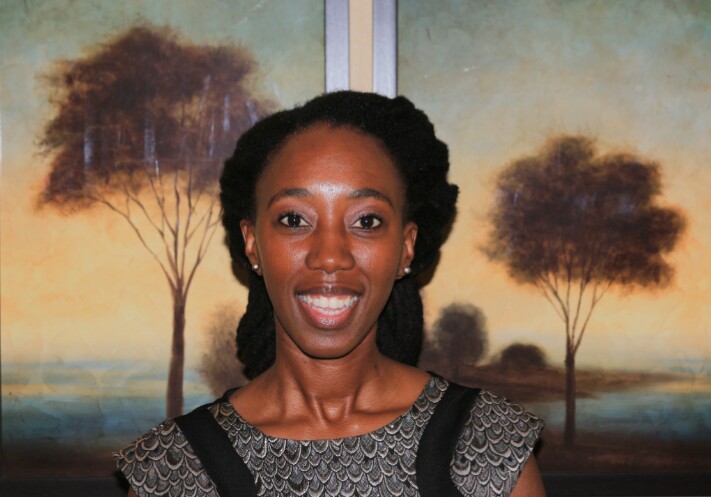 You are so passionate about hair, what is in the hair?
It is in growing my own natural hair for the past 16 years that I was inspired to create a natural hair care range that would truly nourish my hair. After going to several salons and an endless search of locally produced products that would help with maintaining natural hair, it was clear that there was a huge gap in the market for professionally formulated products for natural hair. I struggled for a long time, like many other women, with extremely dry hair [and skin]. The frustration of unmanageable hair and a lack of knowledge led to an intense research of the structure and benefits of natural ingredients such as Shea butter, coconut oil and avocado oil.
You left a thriving job for manufacturing, were you not scared taking such a decision?
No, I was not nervous at all. I love that I am naïve to this work of manufacturing and that helps me push the boundaries. It enables me to ask questions that some may think are obvious and it allows me to create whatever I feel will work. Leaving my job was for something more fulfilling, and even though the challenges are huge, it has been extremely satisfying.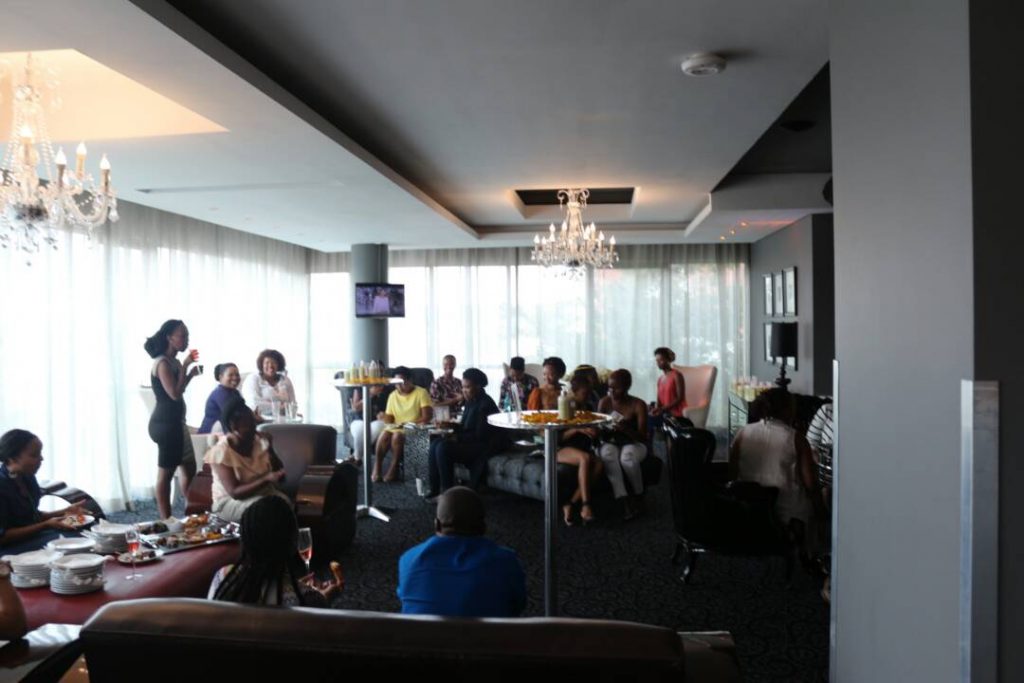 How did you discover yourself in business?
From necessity really. I created a product that would work for my dry hair and found that many other women suffered from the same issue. I decided to share the products and found the reception amazing. I knew that Nilotiqa was something special, and I am willing to fight for this business to be worldwide. Mentorship and being incubated also helped me find my footing in the business world. It made the journey less lonely when you have some guidance.
What makes your products unique from others in the market ?
The quality of our products for dry, brittle hair makes them stand out. We specifically focused on functionality of the products before anything else. We therefore know that we have something that definitely works. The feedback from our clients also proves that our products are superior and truly do what we say they do. Many products in the market do not do this.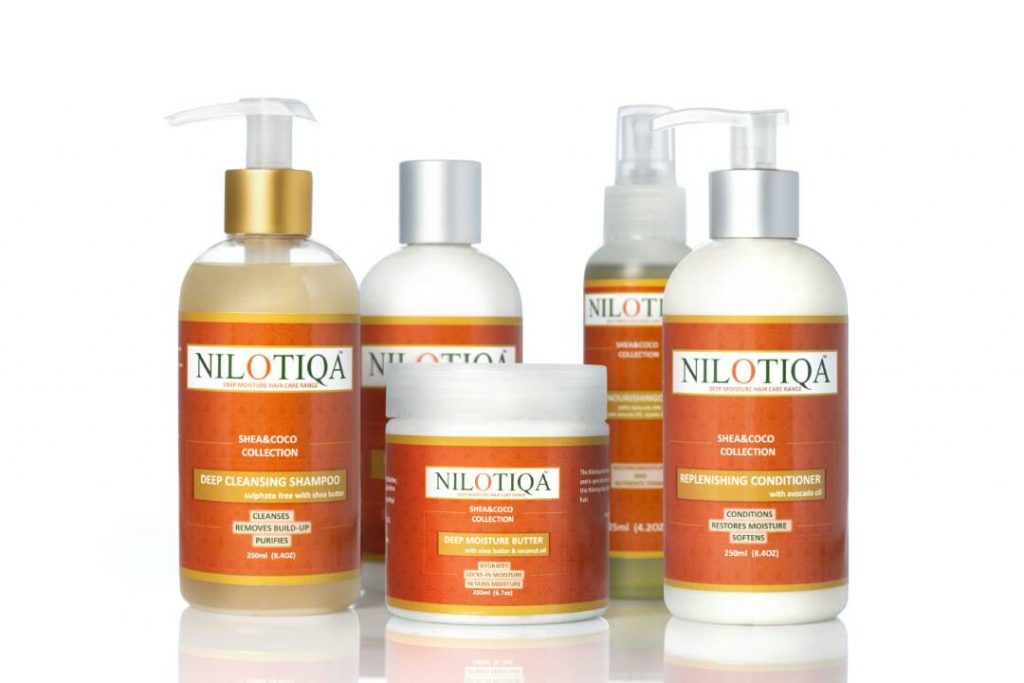 You must be facing some challenges like any other business woman, what are these challenges and how are you dealing with them?
Raising funds can be one of the biggest challenges for any entrepreneur. South Africa does however, priorities women businesses for funding. People not taking African women entrepreneurs seriously is another challenge. I think people do not quite understand how big a single woman's visions can be; and tend to think what the entrepreneur is doing is more of a hobby than an actual business. It seems impossible in their minds that a single woman can create a formidable company from the scratch. The negative attitude changes once people see the impact of the brand, or other people's reaction to that brand. The attitude towards women entrepreneurs will change as their business and resilience grows.
The ICT sector where you are an expert is a goldmine, one would have thought that you will concentrate on that field, how are you combining the two?
We are aware that technology evolved rapidly in a very short space of time. We therefore keep up to date with trends and ensure that we incorporate those trends into how we connect and sell to our customers. We go beyond just using social media. Our products are also available online. We track and analyse the way our customers shop and connect with them accordingly. We believe this gives us competitive advantage into understanding our customers.
If you are asked to address the gathering of African youths, what will you tell them in the area of entrepreneurship ?
Patience and perseverance is key. It is very easy to give up when you get the first "no". However, one needs to understand that selling and getting products to the market is a process and that the journey will be a long but satisfying one. Understand how to run a business 'professionally'. Find an incubation hub or mentors that will help you with marketing strategies, cash-flow management, risk-management and getting the operations processing correct. It is vital for your company to grow and remain sustainable. I will also tell them to research a lot about the industry they are going to be an entrepreneur in. I will tell them to find the gaps where the big players are not filling.
What is the future of your products ?
The goal for the business is to get the products into retail spaces so that they are easily accessible to consumers. Creating awareness for our products is at the top of our lists. We want to create true African brands that offer products of the highest quality to the world. We want to dominate the skin care and natural hair care markets with products that are formulated with natural ingredients and truly work.