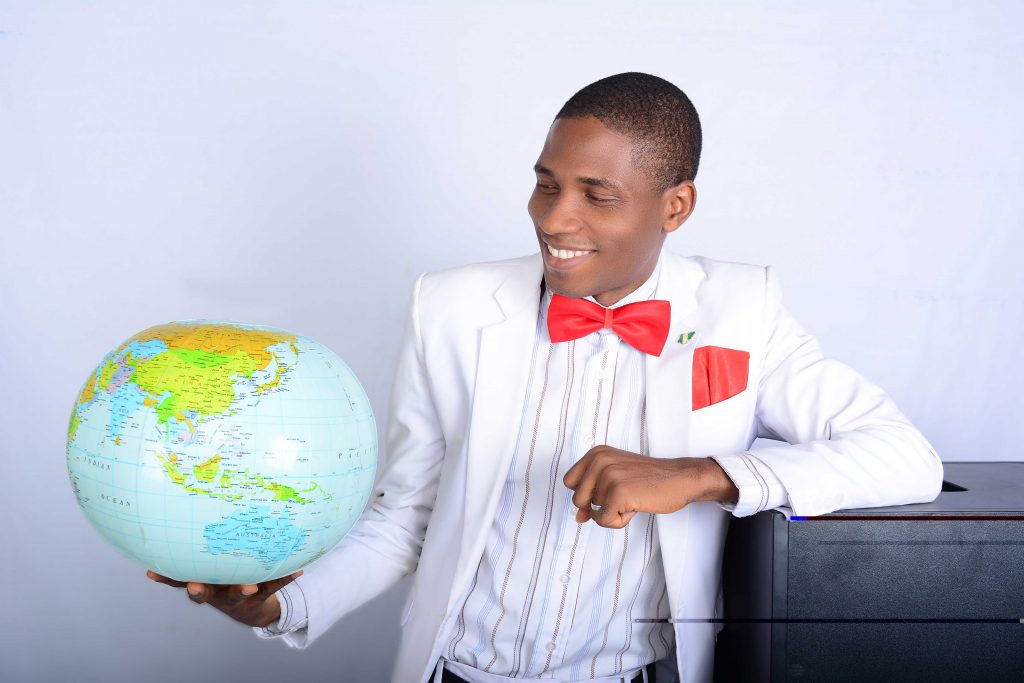 Pastor Greatness Oladapo is an Educationist  who is passionate about leadership and entrepreneurship. He believes that it is education that can transform the society .Greatness pioneered Leadership Entrepreneurial Development Studies (LEDS) curriculum for Nursery 1 to Senior Secondary School 3 in 2009. He went ahead to  sign  a Memorandum of Understanding with the Federal Ministry of Education through Nigerian Educational Research and  Development  Council. According to him, as  odd as it might sound, he was asked to source for the sum of N259million before LEDS could be included in Nigeria's school curriculum. Determined not to allow his vision die, Greatness who is the founding President  of Hot Eye Global has ensured that LEDS is taught  in more than 30 private schools across Nigeria with 3000 pupils and students impacted with this knowledge. The young entrepreneur speaks to Green Savannah Diplomatic Cable on how education could be used to turn around the economy of his country.
Excerpts:
 You pioneered Leadership Entrepreneurial Development Studies curriculum  for Nursery 1 to SSS 3 in Nigeria, what was the motivation?
After I finished my university education in 2008, and I went for my youth service, I was one of the participants for MDGs , my major area was education, where I served in Shiroro Dam Niger State. There , I started a free coaching Centre and gave free uniforms  to indigent students, I never even knew that the Niger State Government  was watching me, so, at the end of the service year , I was given a State award because of  my work in education. That gave me the impetus to do something more  for my country in the area of education. I know that any education that  doesn't lead to self-development and self- actualization is not real education.  When I got back to where I came from, which is Ibadan, while I was there in August 2009, I received this curriculum through the inspiration of God which is to solve the societal  problem of leadership and entrepreneurship because the spirit of leadership is the spirit of entrepreneurship. You cannot be a leader without being entrepreneurial in your drive. For example, President Muhammadu  Buhari is the political leader of this country, but before he became a leader, he had to contest, he had to solicit for votes, he had to campaign . These require money, so any time you see money involved in anything, you have entered into the entrepreneurial  spirit even though you are a leader. There is this entrepreneurial drive that comes with leadership. That is why we say the spirit of leadership is the spirit of entrepreneurship. That is why we know that  we can't just be teaching leadership, it must be a combination of the  two. That was how we came up with Leadership Entrepreneurial Development Studies( LEDS). Led  itself is actually a light emitting diode substance. So we thought with LEDS , we can lighten up the child, from there, the child also can create job opportunities in future, so that was what brought about the curriculum in 2009.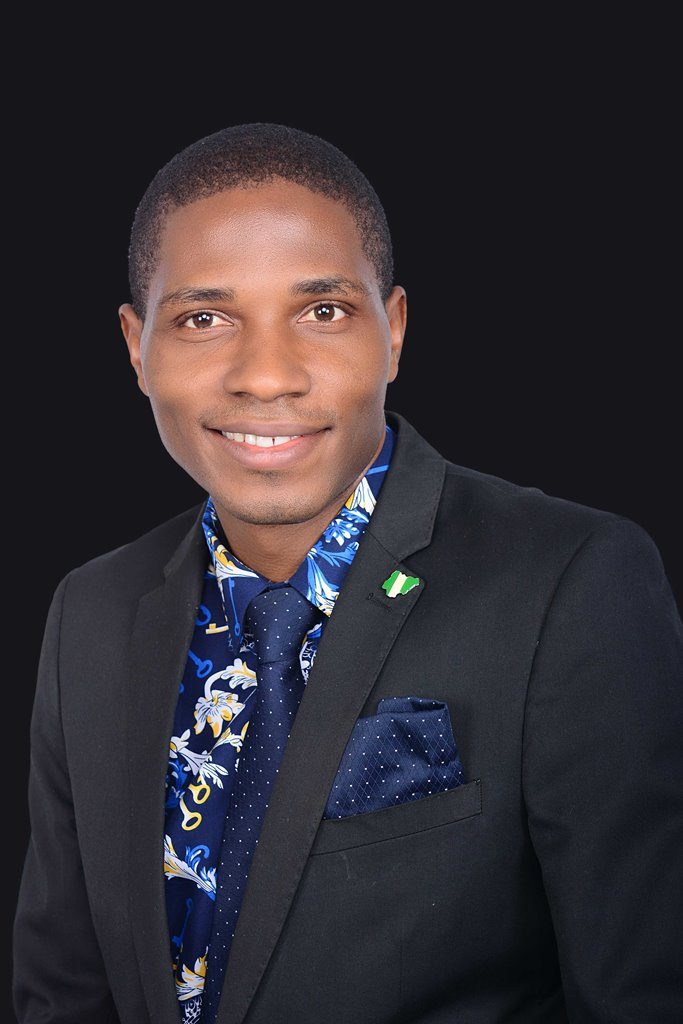 You are also the President of Hot Eye Global Company , what impact has it made on the educational sector?
Since 2009, we have reached over 3000 pupils and students across the nation, and more than 30 schools have been reached but these are private schools. We just wanted to have a curriculum that is well structured before we could sell the idea to the government so that we can serve the government owned schools. Since 2009, we have been serving only the private schools and it's been wonderful. In 2015, we signed a Memorandum of Understanding with the Federal Government of Nigeria through the Nigerian Educational  Research and Development Council so that it can become a nationwide subject and also to complement the work they are doing with the trade subject. What  we are saying is that we should not wait till they get to SSS1, before we start building them with that mentality. We said let's start from the cradle from Nursery 1 to SSS3 and that is what we told them. But as it is right now, the MoU  is just there in their office  because they are asking us for too much money before it can become a nationwide subject.
You have to pay?
Yes.
Why would you have to pay for trying to shape the future of your country?
They said by law it is not our responsibility, that they are the one that have the mandate by law to develop curriculum . They said  we don't have the mandate to do that. And because we don't have the mandate to do that, they still have to look at the curriculum and work on it . They said  it would gulp N259million to do that. That is part of the things we want to change in the country. That is the amount they quoted for a curriculum that is already structured. They said I have to source for the money so that it could become a nationwide subject. But let me tell you this, they  don't need to do any work there, no need. It is a full comprehensive package.
Have you made any effort to see the Minister of Education recently?
I have some other things that I focus my attention on that is taking my time right now.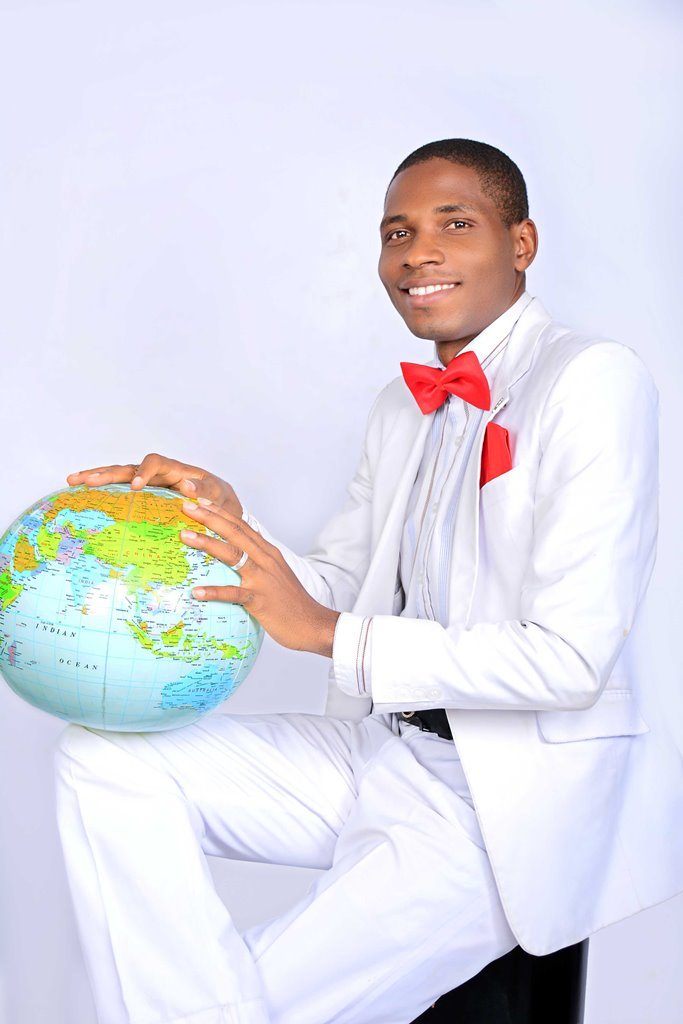 Where do they expect you to source such a huge amount of money from?
I don't know either. They thought I could get it from Development Partners. I actually made efforts to get it from Development Partners. I went to USAID, I went to UNICEF, and UNESCO . All of them cried foul. They said this is too much. I also went to the  World Bank, so I went to all these development partners if they could be of help, but all of them turned it down.  They said it is too much and they also give them some money before and they didn't use it well. It is still with the Nigerian Educational  Research and Development Council. I have had a lot of issues with them, so I don't want to push further. There was a project we wanted to do  sometimes ago ,  I was supposed to see the then  Minister of Education, Professor Rukayat,  but  they did not allow me to see  her. They know me, if you mention Hot  Eye they know , they will not make mistake. I was always going there, always informing them about  what I was doing, and they saw the work, but they just wanted to frustrate things, but I refused to be frustrated . When the time comes, things will be sorted out and one of the things that will make the time to come is what I am doing right now(interview).
What is wrong with primary education in  your country and what solutions would you proffer?
The major challenge with primary education in Nigeria is first, the number of children that are out of school is more than the number of children in school, we have infrastructural problem. And you know what? You cannot change the society that way . Nigeria's population is  about 198million now, so you cannot change  the society when there are more children out of school than those in school. Number one thing we have to deal with is to make sure that we get those children that are out of school  into the school system. To do this we must create an enabling environment whereby we can still reach out to them and probably government can do what  we call Voucher System.  It is a system whereby government pay for the voucher and take the voucher to a private school . Government already has  relations built up with private school owners association, and government can say you can now go to this private school that is the closest to you, just the same way that government is paying stipends to the poorest of the poor. You can do the same for out of school children. You don't need to build a larger place again, the private schools have more infrastructure for the education of these out of school children. Number two is the teaching system. Government has to note this, that the school is a factory that manufacture leaders and by extension that manufacture entrepreneurs, so we must fashion  our curriculum in such a way that will prepare them not just for career, we must prepare them as nation builders and nation builders are "' leaderpreneurs" that is a combination of leader and entrepreneur. The school curriculum must be tailored towards that direction so that we can raise a total child. Number three is the re-training of our teacher .We must not be a nation that just sack teachers, irrespective of whether some of them don't perform well when you test them. The test you give to them is not a platform  to test their intelligence, what some of them require might just be psychological needs. We must take care of our teachers.
The reading culture in Nigeria is on the decline, where did your country get it wrong ?
We have been told that readers are leaders and leaders are readers, where we got the whole thing wrong is what we embrace. They say if you want to hide anything from an African man, put it inside the book. We embrace that word and whatever you embrace stays in your mind, so we should now change the status quo  by saying see, we can formulate  reading culture competitions . Our children can read and get prices for reading.as incentive. If you give them incentives for reading , it will stimulate interest. I remember when we were growing up, they will gather us together and tell us moonlight stories, today it's no more there. The media also has the responsibility to stimulate the interest of the society towards reading. For example, we run what we call mobile library. I have given all my books out. All the books I have in my library are open for public use. We have  a mobile library for the  public . All you need do is to register for a token. This is the type of things that should  be encouraged. Some people want to read books but they don't have those books around them. We must balance the two, those who are not reading and those who want to read but don't get  books to read.
You want to talk about your mobile library?
There is a mobile library that we run.  It's my wife's company. She runs it in such a way that she gives books out after you register with a token. After registration, you pick up a book for a whole  month and go  and read it. We  also  have a competition  we call 90 days contest. Anyone that  reads a book and knows  the questions asked on the book gets  N100,000 at the end of the 90 days.
What are you working on right now?
The number one thing that I am working on is the reality television show that has been on my mind for years. My partners know about it, it is a dream in my heart and that dream will change Africa, it will change the whole continent. It is called alert, that is Africa Leadership Entrepreneurial  Reality Television. Already, we have submitted a proposal to NIPOST so that they can be a part of it. That actually is what I believe would change the system, it will give a new direction. I believe in intellectualism not just intelligence. A person who is an intellect can actually formulate new ideas that is exactly what alert is about. We are looking at new emerging leaders who will change the education sector. I am also working on Leadership Entrepreneurial Game show. These are the two major projects I am working on.
You keep repeating the word, leadership, why?
Because everything starts and ends with leadership, not just talking about political leadership, leaders in every human endeavor. We have to raise new crop of leaders for this purpose that is why I am so personate about leadership. You have leadership in education, and that is why I believe that leadership can be taught. I believe that leadership is at the core of everything. Leadership could be replicated ,that is the essence of life. The spirit of leadership is the  spirit of entrepreneurship.
Many are skeptical about the future of education in Nigeria, what is your take?
I can say it point blank that the future of education in Nigeria is bright. Let's  just forget about what we are seeing right now, there is an emerging consciousness  that is coming in young people who have graduated. For example, I will be at the NYSC camp very soon in Niger State and I am going to be talking to them. I believe that if you cannot change the past from happening, you can do something today that can influence the change that you want for the future. I will say that the future is bright because there are certain people working on that right now.
Most youths are job seekers instead of employers of labour, what is your advice to them?
There are three types of people, there are job creators, there are job innovators and the third category are the job seekers. The job innovators are the disrupters and that is where the job is now for the21st century.  The future of the 21st century is not in the job creators , it's not in the job seekers but the job innovators. We lack job innovators which we call disrupters. They are the ones that disrupts things, they disrupts the system with their innovations. So the 21st century graduate should think as disruptor because that is the job of the century. I wrote a book, How to Employ your Employer, some of those things are inside it and we are giving about 500 copies out free to young people in Niger State by the grace of God. Job disruptors are actually the major job creators. There will always be job seekers, but everyone  can run his or her life with entrepreneurial spirit.