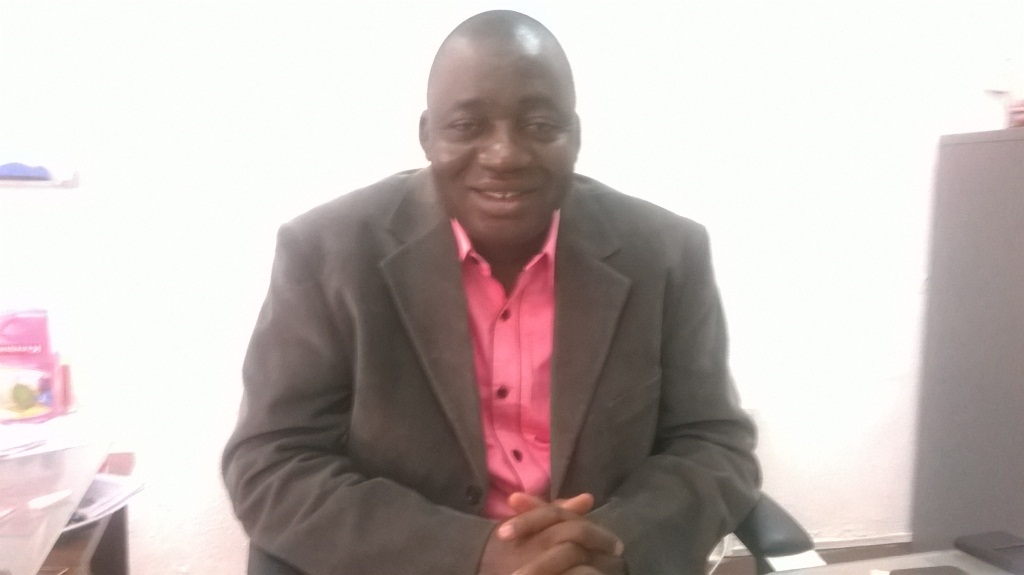 Mohammed Shuaib fondly called Tettes hails from Dekina Local Government area of Kogi State Nigeria. He joined Nigerian Breweries Plc in 1987 and retired from the company as Regional Business Manager in December, 2017 after working in the organization for 30years. Now, Mohammed who is a member of the People's Democratic Party wants run for Governorship of Kogi State. He is one of the indigenes of Kogi State who believes there is the need for a new and effective leadership that could turn around the fortunes of the state. To him, Kogi State does not deserve the negative publicity it currently experiences "because we have enough human and natural resources to make us self-sufficient". Mohammed told Green Savannah Diplomatic Cable that he wants to use his vast experience in the private sector to reposition the state and give it a new lease of life and equally make it a state every indigene would be proud of.
Excerpts: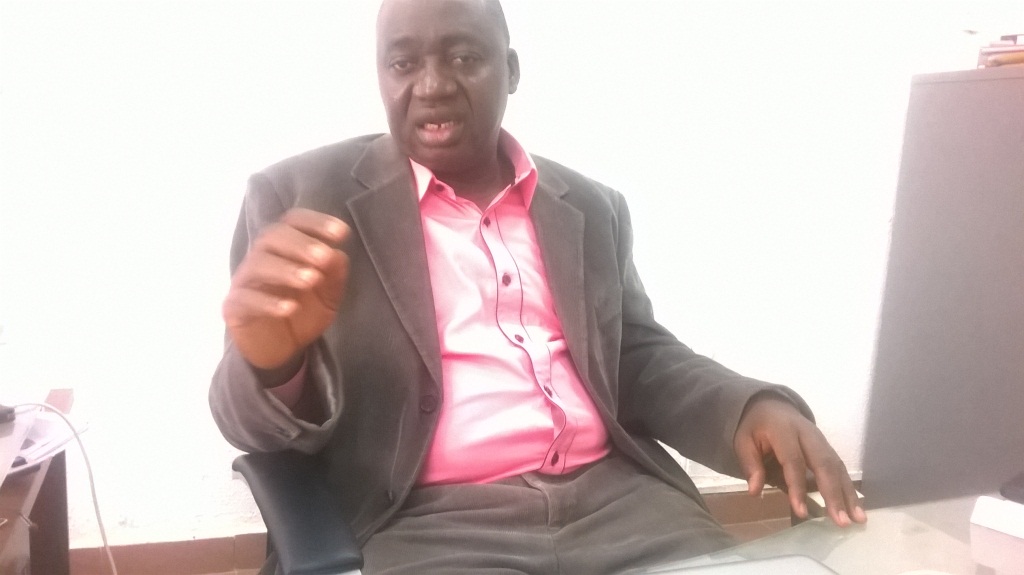 You spent your entire working career in the private sector, how come you are coming into politics now and at governorship level?
As a matter of fact, service to humanity has been part of me, For instance, at a point in time; I was the Secretary General of Marketing Students Association. I also served as the Vice-President of Igala Students Association and at a point; I was the Secretary General of Muslim Students Association. Along the line, I have been in one form of leadership or the other and even when I was working with Nigerian Breweries Plc, I always identify opportunities where I could be of service to people. For instance, I floated a Football Academy to promote sports and keep our youths engaged. I was also involved in other form of direct assistance to students and youths in general which was not limited to my senatorial district alone. To the glory of God, I have been responsible for the payment of school fees and examination fees of many indigent students so that they could have secured future. I also drilled boreholes for communities. Let me share an experience with you which I may not forget in a hurry. When I newly joined Nigerian Breweries, I bought a bag of rice for N100 and sent to my dad. My dad shared the rice among the people and it meant a lot to the community and when I saw how excited and happy the people were, I made up my mind that during every event, Christmas , Easter, New Year, Sallah, fasting, I would be buying bags of rice for the community. So, service to community and humanity has been part of me. In addition to that, I was in the private sector for a long time; the discipline I received in the private sector will be a big asset for me to give the right leadership in Kogi State. Having worked for a multinational company for so long, I have been built up in terms character, capacity and discipline. I also want to say that by my upbringing, I have the fear of God. These are some of the things that could play crucial role in politics. Capacity, character and fear of God are all essential ingredients. When you combine these with my agility, agility here coming from physical agility and mental agility, then you should expect a good leadership. As a salesman, you need mental and physical agility. All these have equipped me for the task ahead. Also, as at the time I was retiring at Nigerian Breweries, I had over 400 people reporting to me as the Regional Business Manager. They include Sales Executives, Sales Managers, Regional Retail Managers, so many of them and I was able to serve meritoriously for 30 years and retired without blemish .There is no way I will not be able to make a difference in Kogi State with my experience if I am given the mandate to be the next governor of the state come 2019.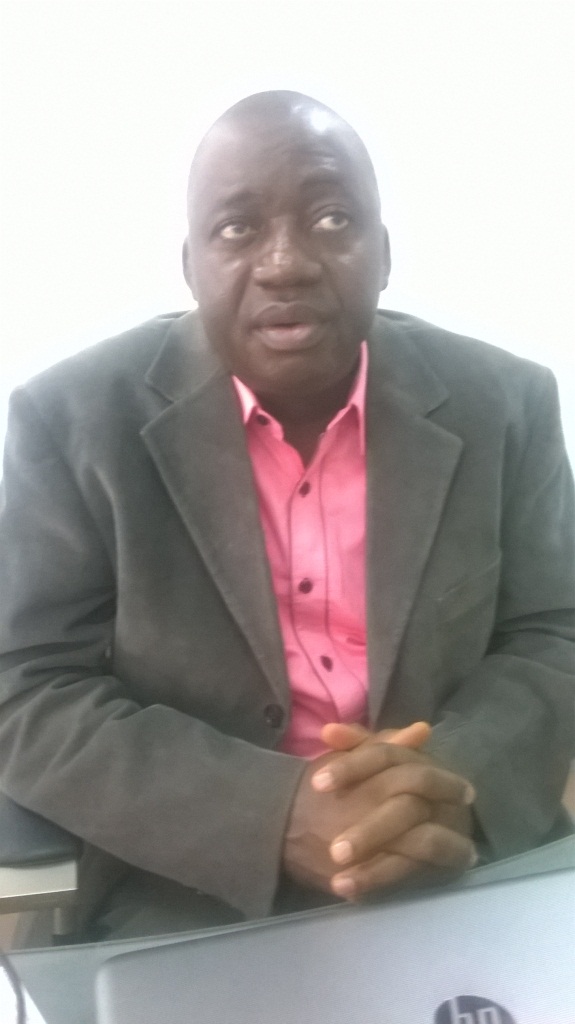 Why do you want to be the governor of Kogi State?
One, I am from Kogi State. Secondly, I am not happy with the situation of things in my state .A lot of things have gone wrong, there is poor leadership, deteriorating infrastructure, insecurity, wastage of natural resources, therefore, there is a burning zeal in me to see that I alleviate the sufferings of my people. We are not supposed to be suffering the way we are now, civil servants are not paid, workers are dismissed, and education in comatose, nothing is working. We cannot stay aloof and allow things to continue to go from bad to worse on a daily basis. If everybody stays aloof and say I don't have money to go into politics or I'm afraid that somebody will kill me, then bad things will continue to happen. At a certain point, somebody that has the love of his people at heart would want to redeem the situation. By the grace of God, I will redeem the situation if given the opportunity to be the governor.
Do you know your state very well in terms of the needs of the people?
Yes, I do. I have taken a detailed study, local government by local government. I have a blueprint that is very comprehensive. I have 9-point agenda for the people which entails what I will do immediately I assume office if given the opportunity. I have the medium and long term plans for the people. It's all about ensuring that we give the people of Kogi State a direction. The state must have a focus, now, there is no direction. For instance, it will be my wish to ensure that within four years, we are able to reposition Kogi State as one of the top five economically viable states in the federation whereby we don't need to wait for monthly allocation to be able to provide services to the people. I want to reposition Kogi in such a way that workers' salaries will no longer be a problem. Go to Lokoja, it doesn't look like a state capital and nobody is bothered. If you go to most of the communities, their secondary schools are like they don't exist, the hospitals are worse. Many institutions are not functioning well; professors sacked in our state university and replaced with fresh graduates, what are they going to teach? We need to bring them back and bring education back to the position it supposed to be. We cannot continue to live the way we are living now.
Are you saying your governor is not doing the right thing?
I am not the one saying it. If he is competent, let it show. For a long time now, the only stories you hear about Kogi are negative. We have not been hearing commissioning of projects. When last did you hear about commissioning of projects in Kogi State? So it's not about me talking about the governor, it's about saying the truth of the situation on ground. Nothing is happening in Kogi State. Many people jubilated when he became the governor on account of his age even though they knew his coming was accidental because in the real sense of it, nobody actually voted for him. I don't know whether it's because of that he doesn't seems to have a direction. Three years down the lane, he should have stabilized himself and move the state forward, but that has not happened.
Do you think your state has the resources that can make it stand without federal allocation from Abuja?
Yes, we do. At the last count, there are 36 different types of mineral resources in Kogi State. Mineral resources, yes its Federal Government controlled, but a focused governor would have partnered with the Federal Government on that. As I talk to you now, none of them has been commercially exploited. They are wasting away. Secondly, our location is central that is why the colonial government made Lokoja the first capital of Nigeria. Again, Kogi borders about seven to eight states. Most people do not know this. Again, this is a great opportunity for us; but nobody has sat down to bring out the commercial element of this. Apart from that, tourism is wasting away; there is no policy direction on tourism as to how to leverage on the tourism potentials in the state. If I become the governor, I will make the state viable and be financial independent of the Federal Government.
Do you have specific programme for women and youth?
The youth should expect positive engagement from me. We are going to reinvigorate sporting activities. We are going to embark on community industrialization. The concept of community industrialization is about looking at a community and the resources available in such community and try to put them into commercial use. The youth will be in charge of managing them. We will train and empower them, give them the skills to manage such industries. All these are in my blueprint. Women will also be empowered. We shall give them vocational training, and also provide them the necessary martials to take off. I have specific programmes for education, health, security and economy.
How will you assess the Federal Government?
There was high expectation from the Federal Government when they came in 2015, along the line, people thought the expected changes would roll in, but developments have shown that the changes are not coming as expected. Insecurity has gone worse. People are still being killed, the economy has not improved to people's expectation, though the focus on Agriculture seems to be yielding some fruits, but it's not enough to defray some of the challenges we now face, unemployment has gone up. This government could have done better but we are not seeing much of that.
If you are asked to proffer solutions to the security challenges facing Nigeria, what will you say?
I have said it severally that what we need is community policing. We need to enhance and reinforce the vigilante groups. State police is not the answer. Community policing does not mean that each community will have its own police, no, but it entails monitoring movements and developments, happening within the community, everybody being alert and observing what is coming in and what is going out and making appropriate reports. But now, nobody is doing that. Nigerian police cannot do everything. If I become the governor, we shall reinforce the idea of community policing, we shall reinforce vigilante groups, so that if a new person comes into the community, people will know. It's when you don't know that you are taken by surprise. Involvement of traditional rulers is also key. If every community is able to secure itself, then, the issue of insecurity will reduce drastically.
What is your message to the people of Kogi state?
They should keep hope alive; whatever they are going through now will become a thing of the past if I am voted in. They should look at this struggle not as my struggle, but as their struggle, they should pray with me, work with me and support me so that we can form a government of the people. What we currently have in Kogi is not a government of the people but government of few. By the grace of God, during my time, we will rebuild Kogi State.