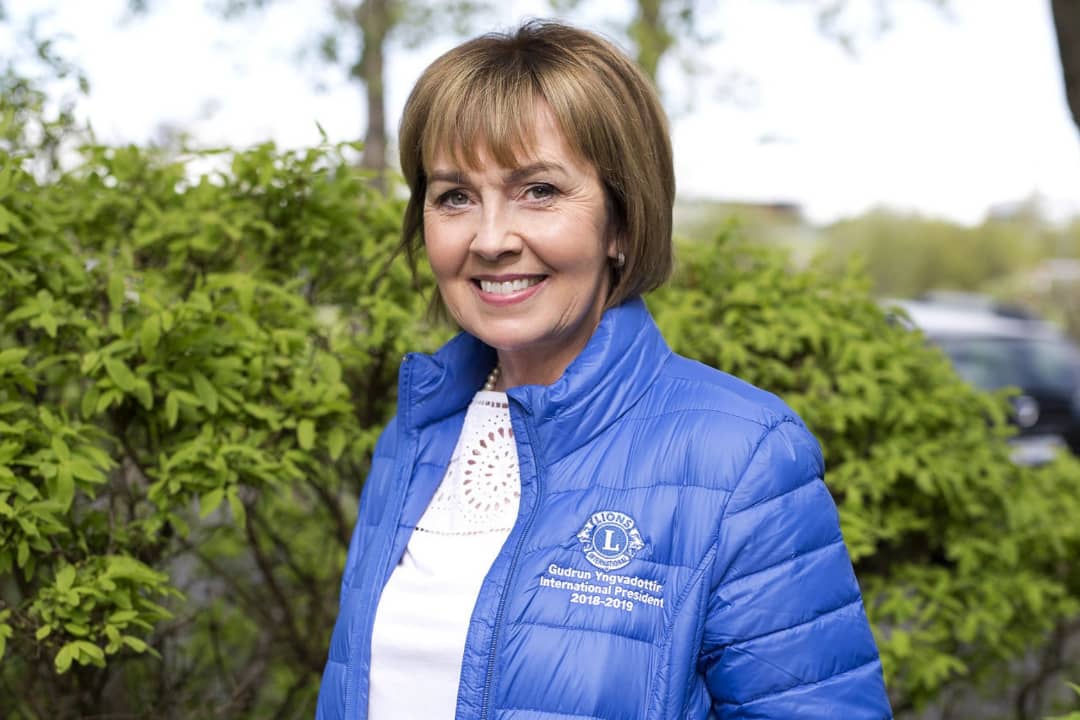 By Sunday Oyinloye
Lions Club Multiple District 404 Nigeria has given succor to Piwoyi   community Abuja, in the Federal Capital Territory of the country with today's unveiling of an eye hospital by the International President of Lions Clubs, Gudrun Yngvadottir even as the Club also had vision screening and diabetes test  for members of  the community.
The proposed hospital is put together by the club's Multiple District 404 Nigeria with support from the headquarters.
Yngvadottir who was accompanied by her husband, Jon Thorsteinsson and International District Presidents from Zambia and other countries on the visit also flagged off a diabetes campaign in Piwoyi community.
Flagging off the campaign, the International President explained that vision has always been the biggest project of the club and that the diabetes programme is one of the global causes of the club which started this year.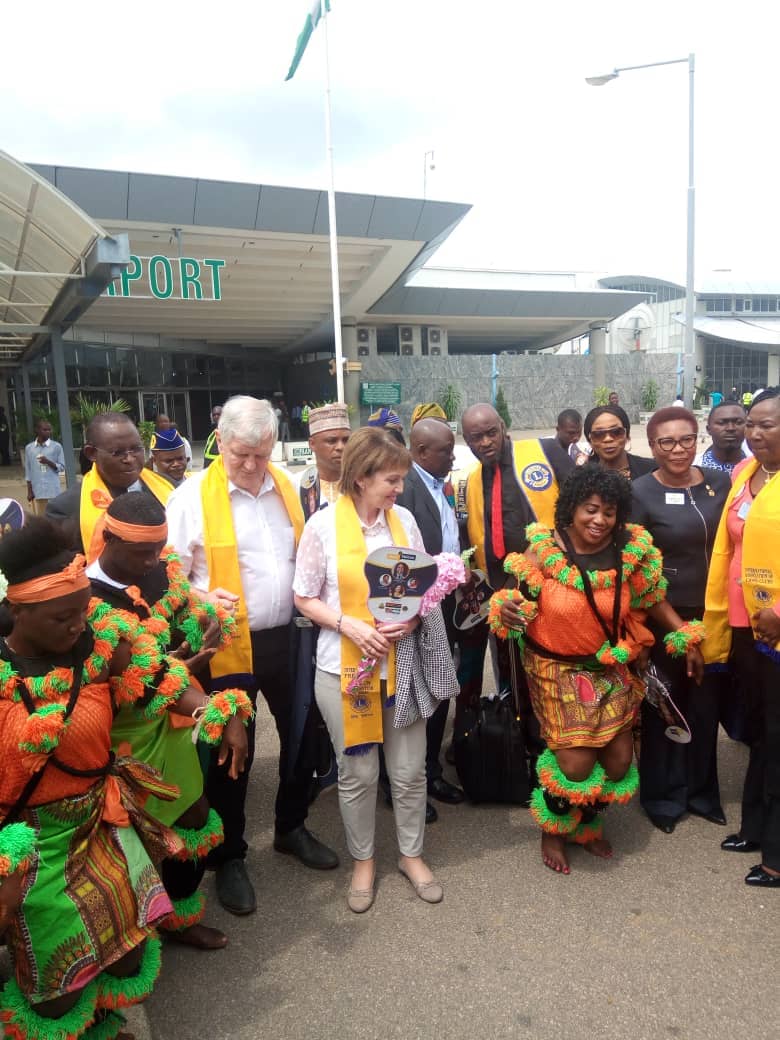 In her words: "There is a great connection between diabetes and vision. There are over 430 million people suffering from diabetes, and the next step is losing their sight. So the hospital is very important and we are proud there is a diabetes awareness programme here."
She commended the Lions club of Nigeria for the eye hospital initiative and other projects they have embarked upon in local communities in order to improve the lot of the people.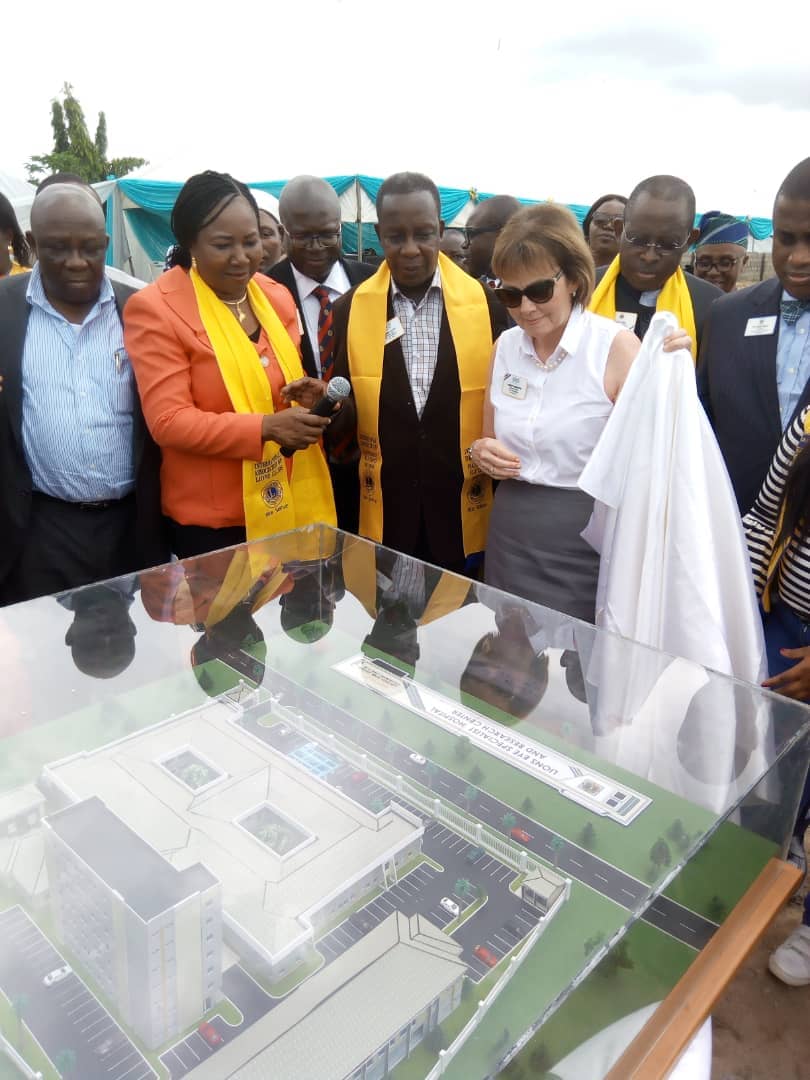 While encouraging the club to continue the good work, Yngvadottir called on government at the three tiers, stakeholders in the health sector and philanthropists in the country to support the establishment of the eye hospital.
Also speaking on the project, the Multiple Council Chairperson for Multiple District 404 Nigeria, Lion Lami Ahmed, said that  the proposed eye hospital would be a referral hospital targeted at less privileged Nigerians who cannot afford money for eye screening and treatment.
According to her, the three stages of the hospital would gulp over a billion naira with the project expected to be completed within two years.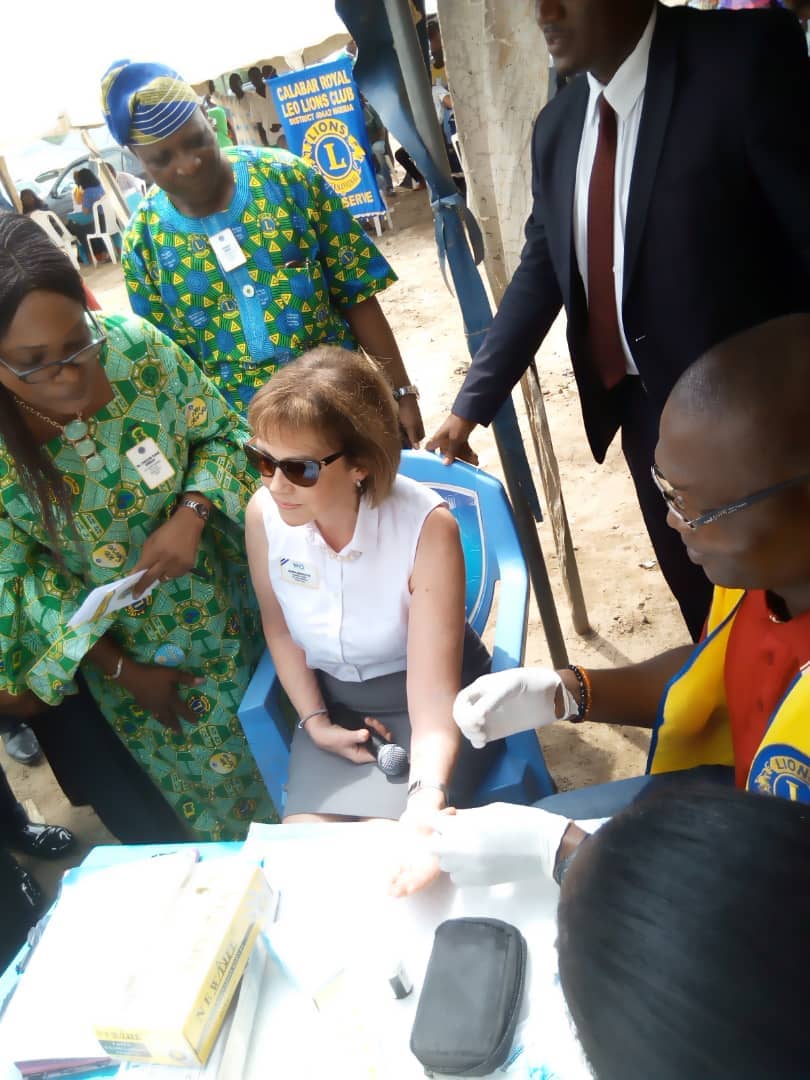 She disclosed further that the club has been offering free eye care screening and cataract surgeries on monthly basis all year round.
Elated traditional ruler of the community, Etsu Piwoyi, John Gata commended the club for the project stressing that the hospital would benefit the people of his community and other Nigerians.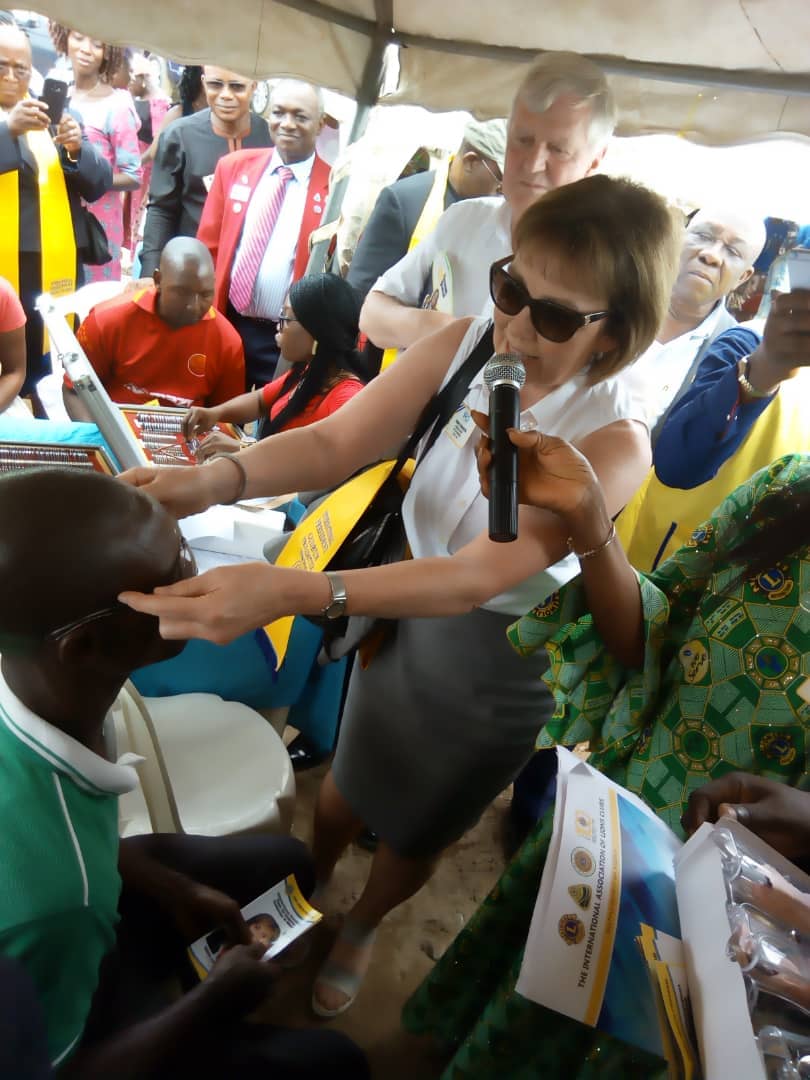 In his remarks, Dr Christine Adebanjo revealed that over 52 million Nigerians are suffering from diabetes with 10 million suffering from type one called pre-diabetes, while 15 million people suffer from type two diabetes.