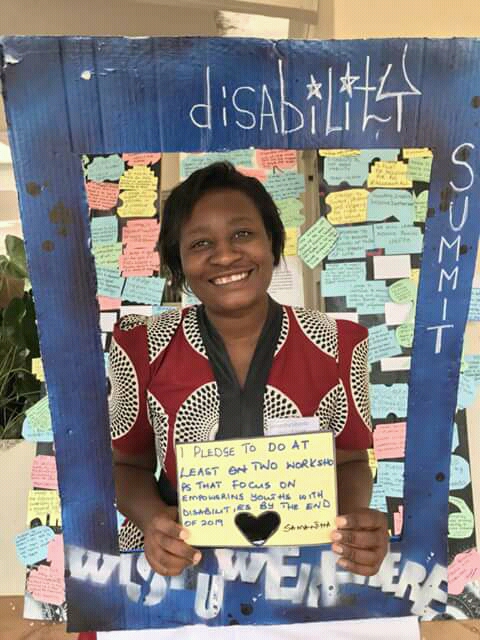 Samantha Sibanda is a Human Rights defender focusing on the area of disability. She is an alumnus of the Young African Leadership Initiative which is a leadership Initiative for young leaders in Southern Africa. Alumni of this fellowship pledge to make a difference in their communities and nations in various ways. As a survivor of psychiatry, it means a lot to her to get information to people about disability. In 2011, Samantha founded Signs of Hope, Zimbabwe which is now registered as a Trust with the Ministry of Justice in Zimbabwe. In 2017 Samantha was selected to join the Trust Conference, London Scholars who are Human Rights defenders in their nations with the aim of helping their organizations grow. She is currently studying towards a degree in Special Needs Education with the Zimbabwe Open University with the support of the Wells Mountain Initiative which funds undergraduate studies for change makers in their nations.  In this interview with Green Savannah Diplomatic Cable, Samantha shares her experience and what her NGO is doing to give a future to the vulnerable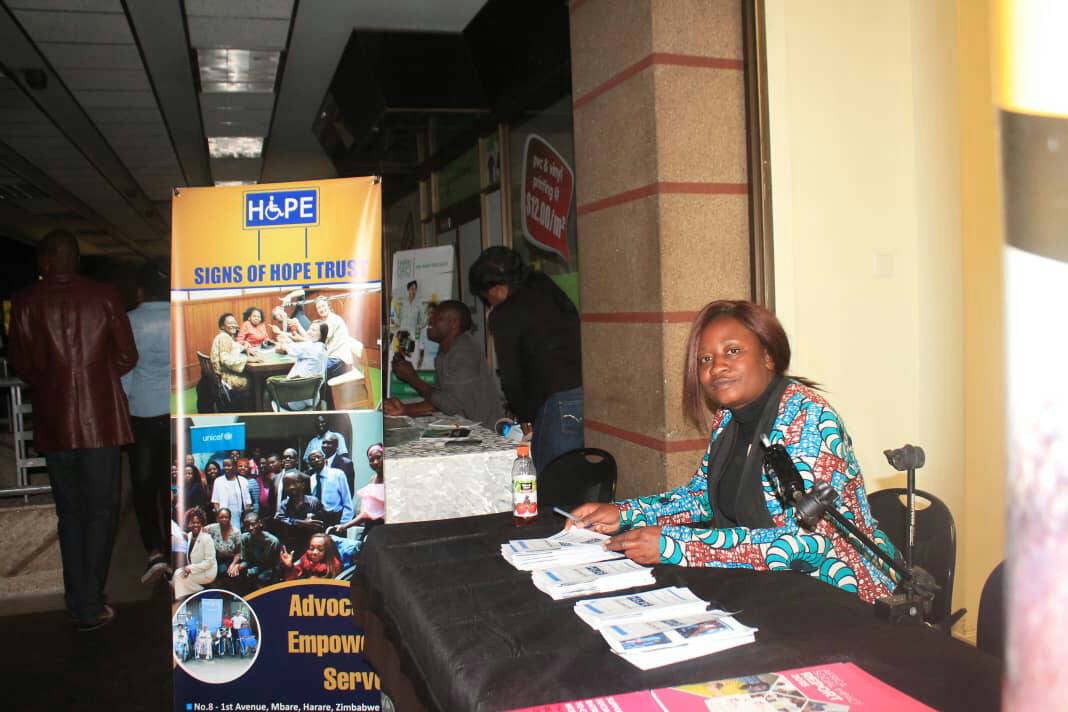 You are a survivor of psychiatry, would you like to share your story and how you were able to overcome the challenge
I lost my preterm baby at 7 months in a hospital in Zimbabwe. The stress thereafter led me to getting admitted in a psychiatry hospital in Zimbabwe for about a fortnight getting rehabilitation and psychiatry intervention. This is my greatest lesson among others that disability happens to anyone, anytime. It is not planned. This experience has a great impact on my work. I feel people should be educated on disability before it happens to them. Mental health issues for example are not given that much attention yet the occurrences are very prevalent. After being attended to in the psychiatry institution I have never relapsed, but the fear of a relapse does not completely go away.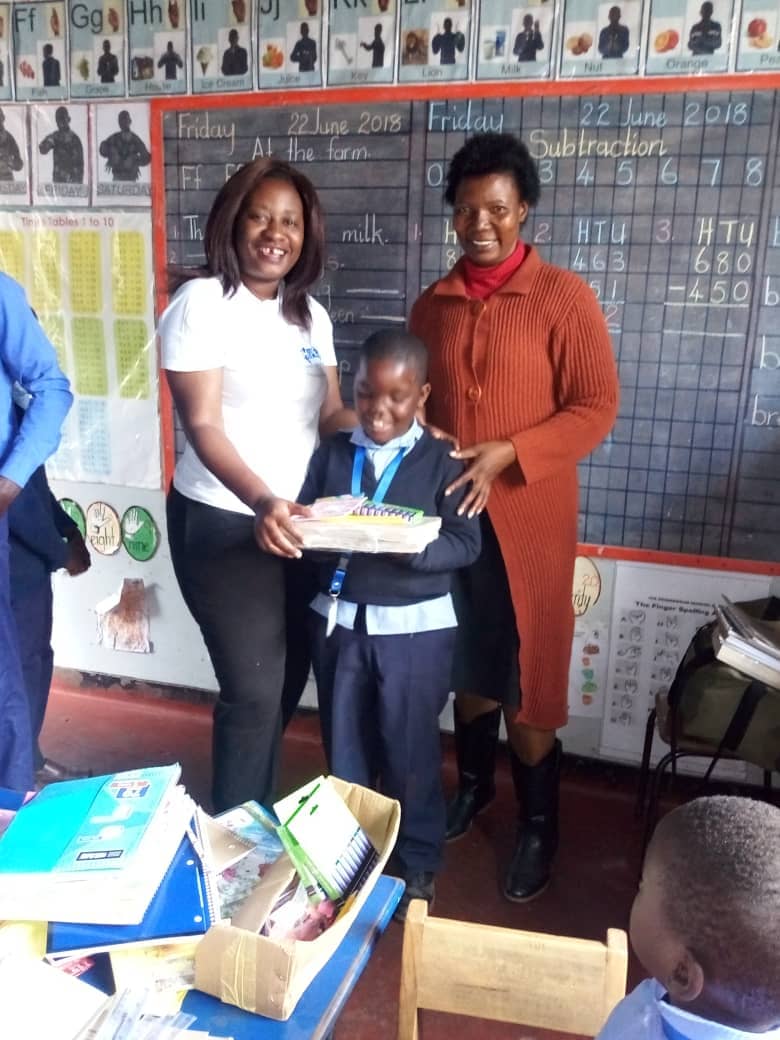 Why are you fighting for the rights of people with disabilities in your country?
I believe that rights of People with disabilities are Human Rights. As an advocate, I realized that you should fight for rights you believe in. When I started Signs of Hope as a project in 2011, I wanted to teach music in schools for children with disabilities. But I realized that there was a greater cause than just teaching. When I familiarized with the disability rights movement in Zimbabwe, I decided to play a role.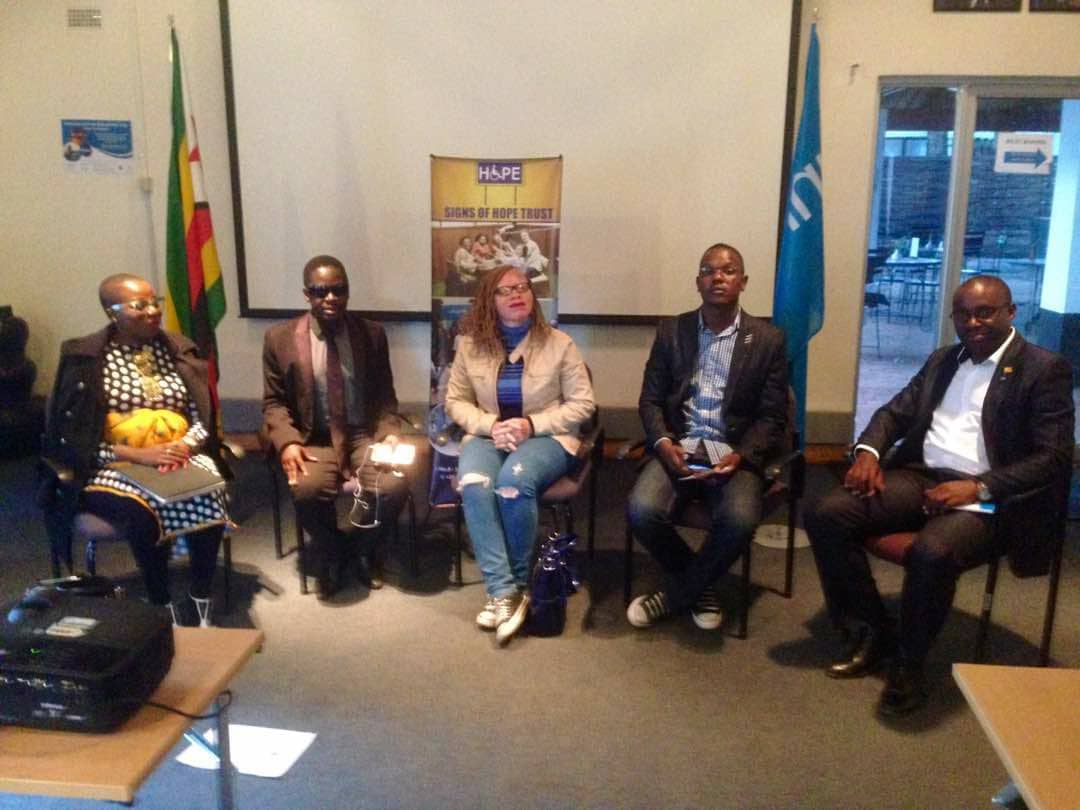 What has your NGO, Signs of Hope Zimbabwe been able to accomplish since it was established?
Since we registered in 2014, we have managed to start forums on discussing disability. We have a monthly networking meeting with our partner Miracle Missions Trust. We also have a quarterly public forum on disability which is more inclusive, targeting the public and we hold these at UNICEF, Harare Office.  Signs of Hope is hosted on various programs on radio and television, raising awareness on disability. We are also the coordinating organization of the first ever disability magazine which was launched on 2 October 2018. It brings together academics, people with disabilities and various organizations to bridge the gap and harness the potential of people with disabilities. We have a service pillar in our organization which deals with responding to requests. Under this pillar we donate wheelchairs, medication and food to those families that are in need. So far our greatest drives were the Christmas Drive that saw us wrapping Christmas Presents to give 10 families with a member with a disability Christmas Hampers. The other was a stationery drive which gave about 30 children with disabilities stationery support for a year. Children with Albinism within the drive got sunscreen lotions to protect their skin as they go to school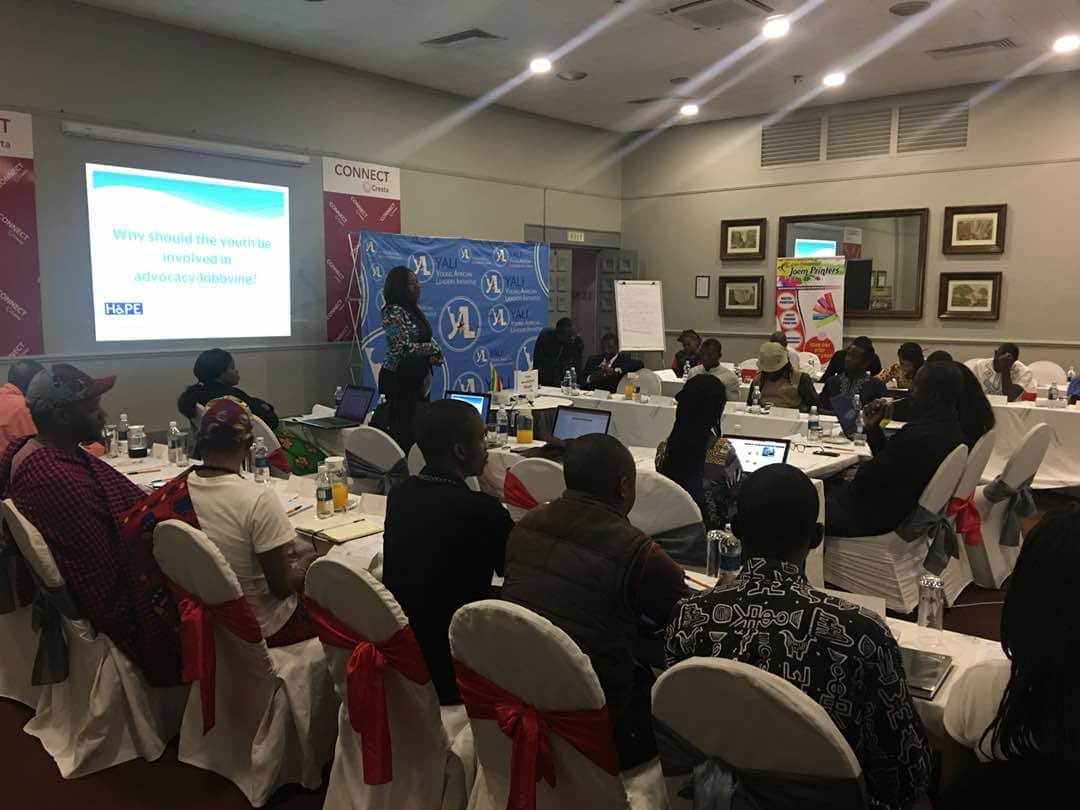 Why did you decide to go into magazine production?
We decided to do a magazine because since we started our monthly meetings in 2014, we realized that though they were very informative, some people were too far to attend. So the magazine will provide vital information for people with disabilities. Secondly, People with disabilities are not covered in media. Stories covered in media about disability fuel negative stereotypes and charity stories receive more coverage which influences certain attitudes about people with disabilities. We wish to bridge that gap and give people with disabilities a platform to write their own stories. In addition, we are branding the magazine to appeal to everyone so that we get desired interventions and get our nation educated on disability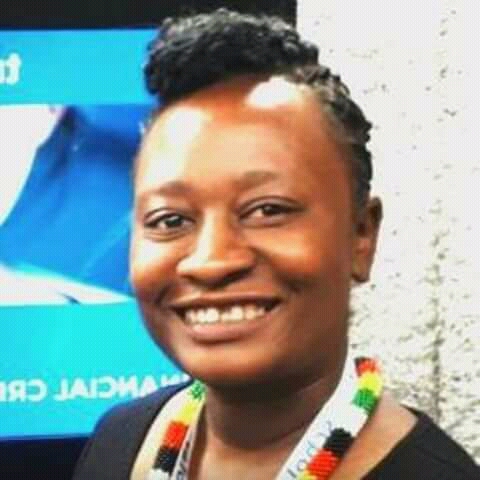 What are the challenges facing your NGO and in what areas do you need international intervention?
We have a funding challenge. As a youth- led organization which is also fairly new, we are financially disadvantaged. We hope our organization could reach out to remote areas in Zimbabwe and that definitely requires funding. We hope the magazine can be available in Braille for visually impaired and train many people with disabilities in writing their own stories. Self-representation is very important and we wish to see more people with disabilities being able to do so. We have an education project dealing especially with ICT for people with disabilities. We wish to get computers, laptops and other assistive technologies for people with disabilities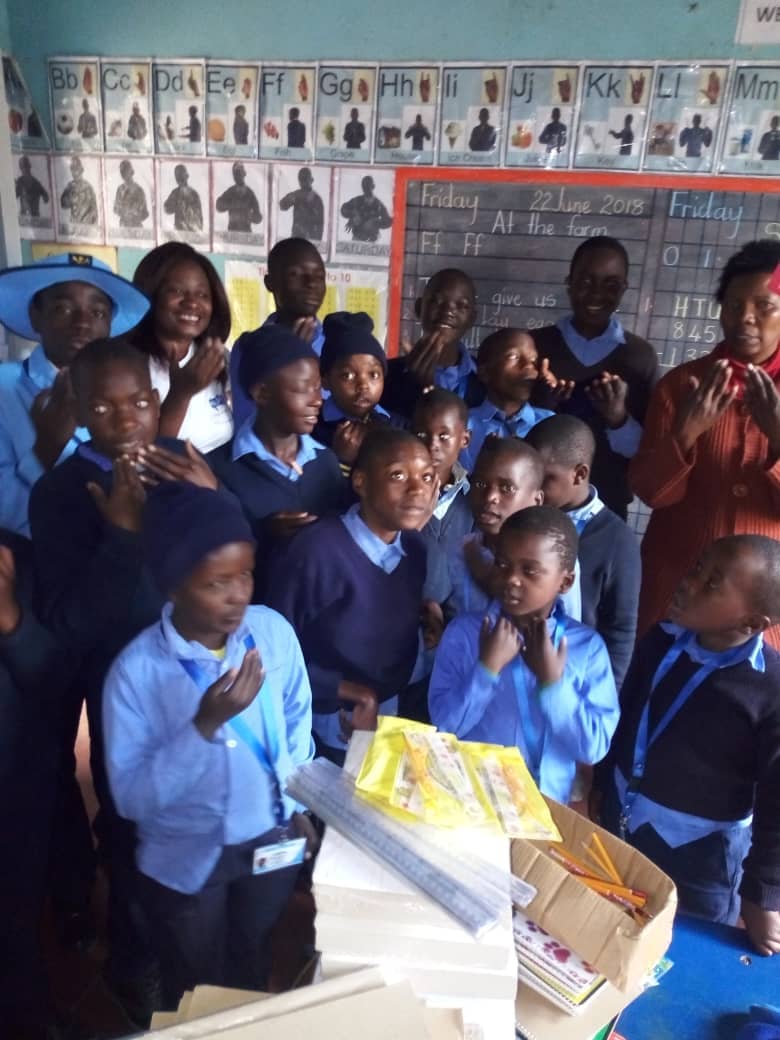 How is human rights situation in your country?
Zimbabwe has very educated people and so the policies we craft for our country are very good. We are also a signatory of various treaties. However, my observation is that the interventions or policies are only on paper and nothing much practically. This is our day to day fight as activists. We also need to lobby for better delivery from the policy makers.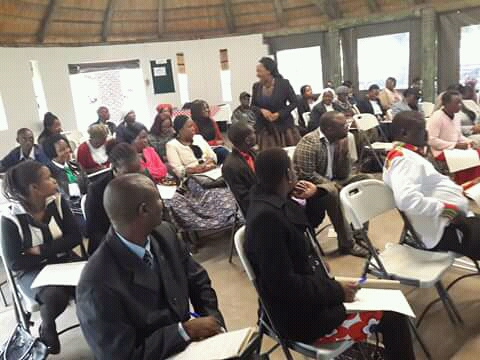 Contact details:
Facebook
https://www.facebook.com/samantha.sibanda.58
https://www.facebook.com/hopemagzw/ – magazine
https://www.facebook.com/signsofhopetrust/
Email
signsofhopezimbabwe@gmail.com
Telephone number+263775186431 & +263778267964
Twitter
@sam_signsofhope
@signsofhopezim
@hopemagzim