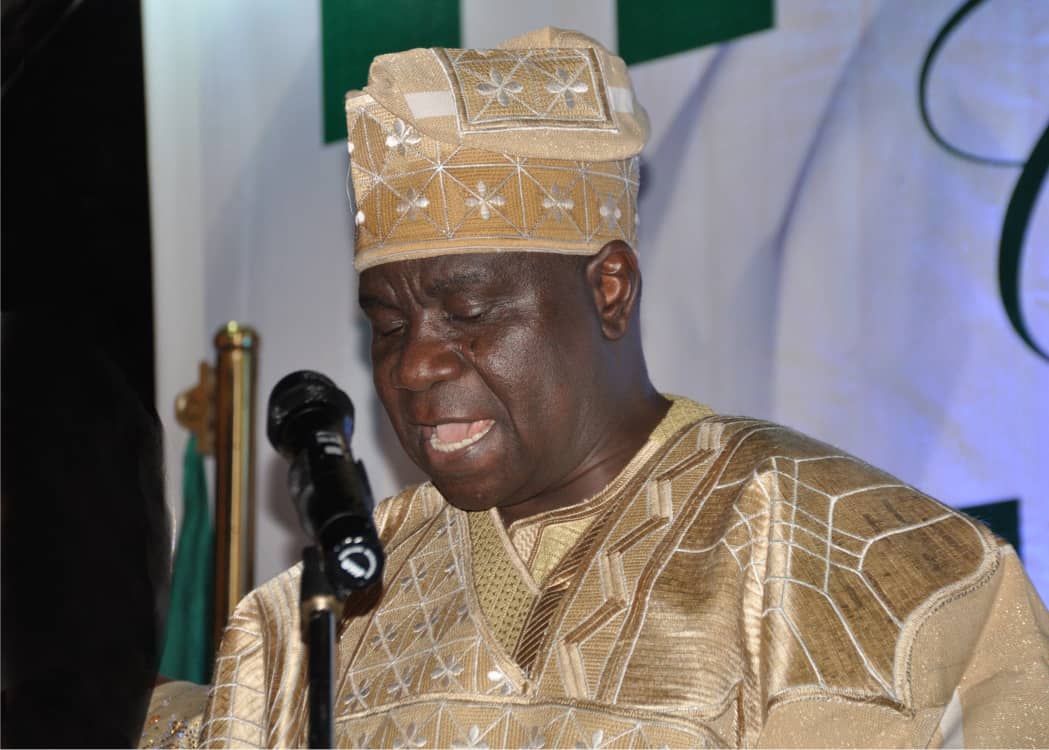 By Sunday Oyinloye
Nigerian High Commissioner to Ghana, Ambassador Michael Olufemi Abikoye has once again called on foreign investors across the globe to make Nigeria their destination.
Abikoye who is noted for marketing Nigeria at any given opportunity seized the occasion of his country's 58th independence Anniversary to list the progress made by the President Muhammadu Buhari-led administration to turn the economy around including provision of conducive environment for foreign investors.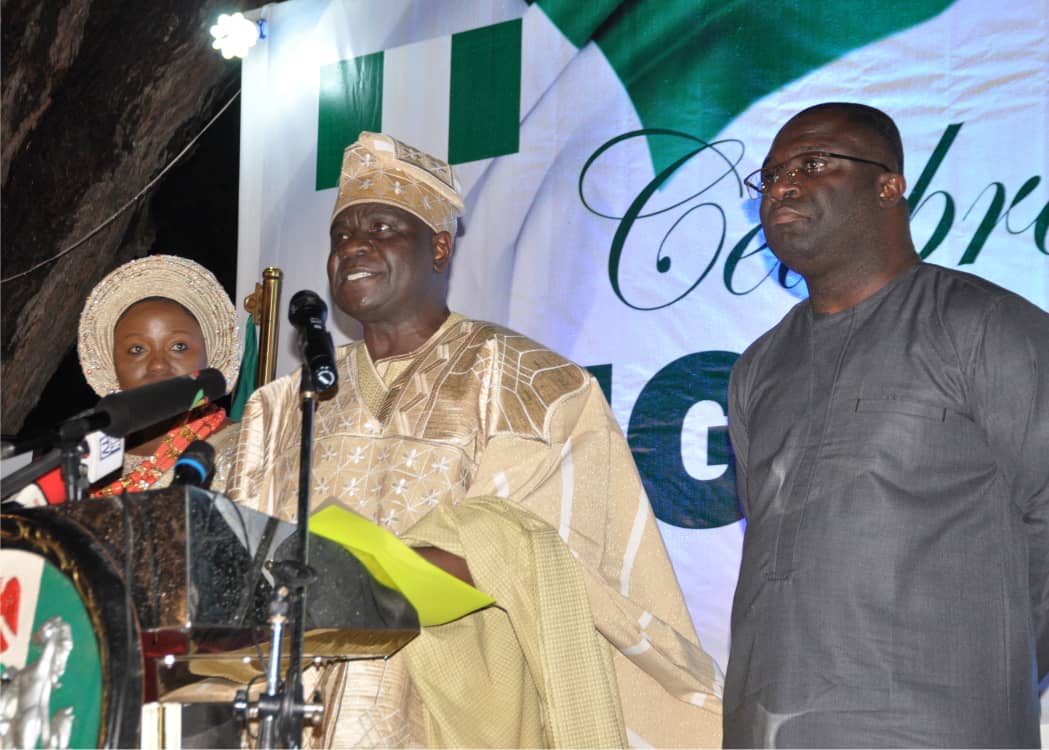 According to him, Nigeria has recorded seven consecutive months of lower inflation with Naira beginning to stabilize and $808.56 million injected into Nigerian economy as Foreign Direct Investment in the first quarter of 2018.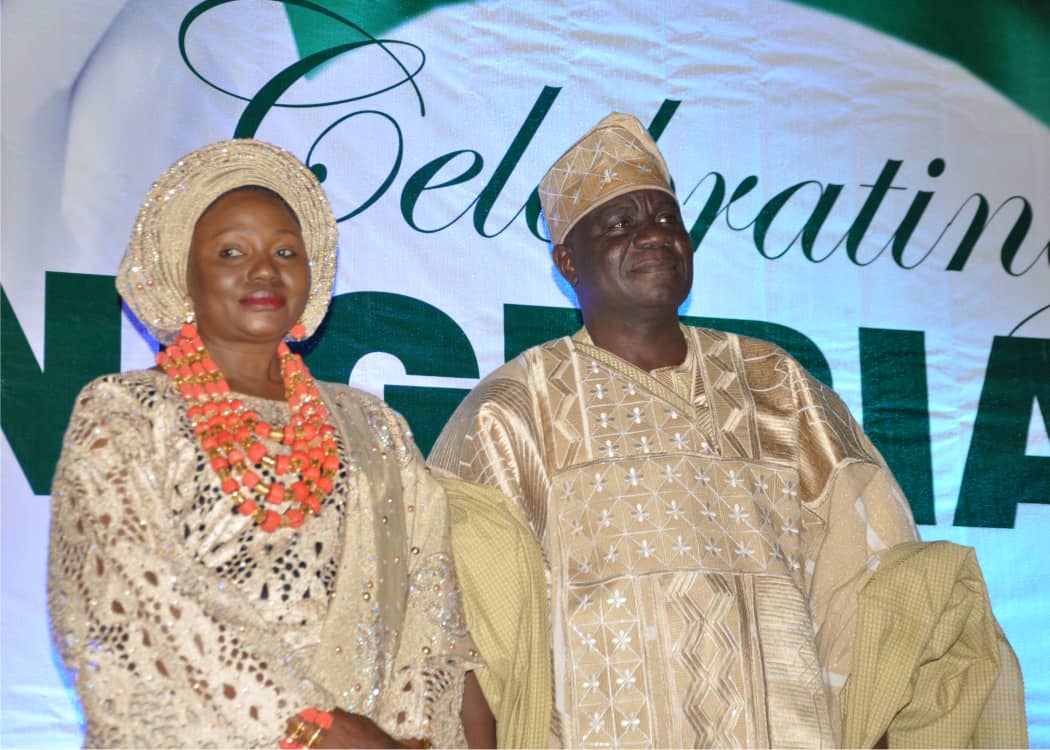 Ambassador Abikoye disclosed further that a new presidential initiative is starting with each state of the Federation creating a minimum of 10,000 jobs for unemployed youths adding "elsewhere in the economy, the special window created for manufactures, investors and exports, foreign exchange requirements has proved very effective, since April, $7billon has come through this window alone."
On relations between Nigeria and Ghana, Abikoye said the two largest economies in West Africa enjoy excellent bilateral relations stressing "gains from these relations are growing in bounds by day"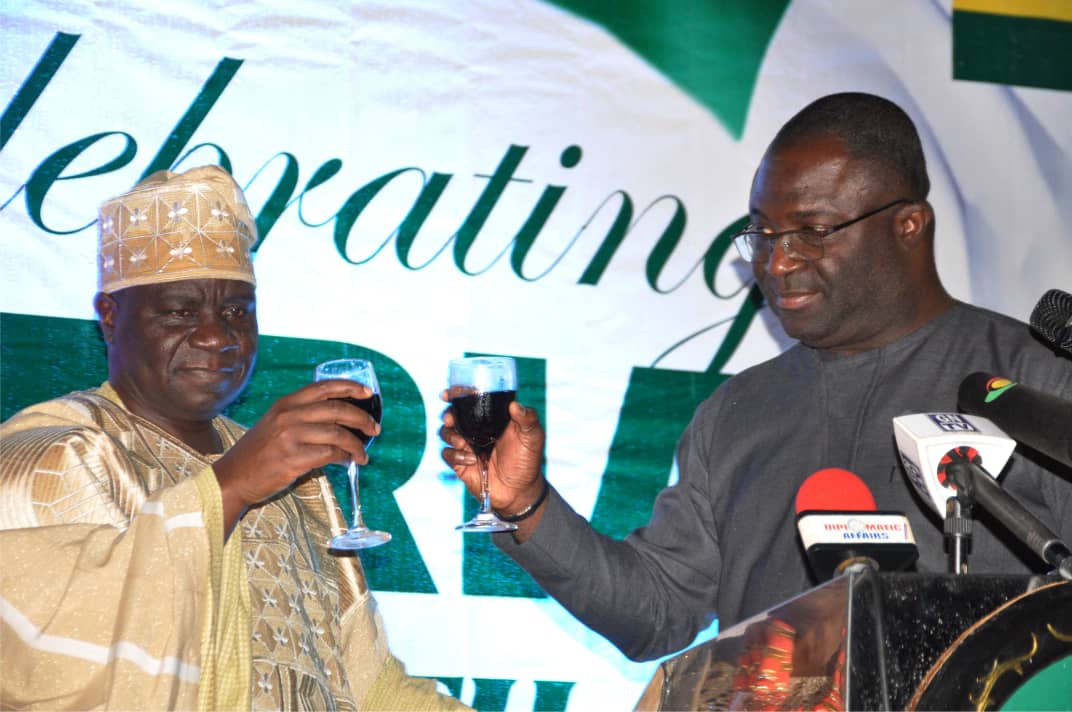 Below is the full text of Ambassador Abikoye's 58th Independence Anniversary speech:
It is my pleasure to welcome the President of the Republic, represented by Hon. Samuel Atta Akyea (MP),a committed friend of Nigeria  and our numerous friends that have come here to share in our moment of joy, as we mark the 58th Anniversary of our dear country's independence.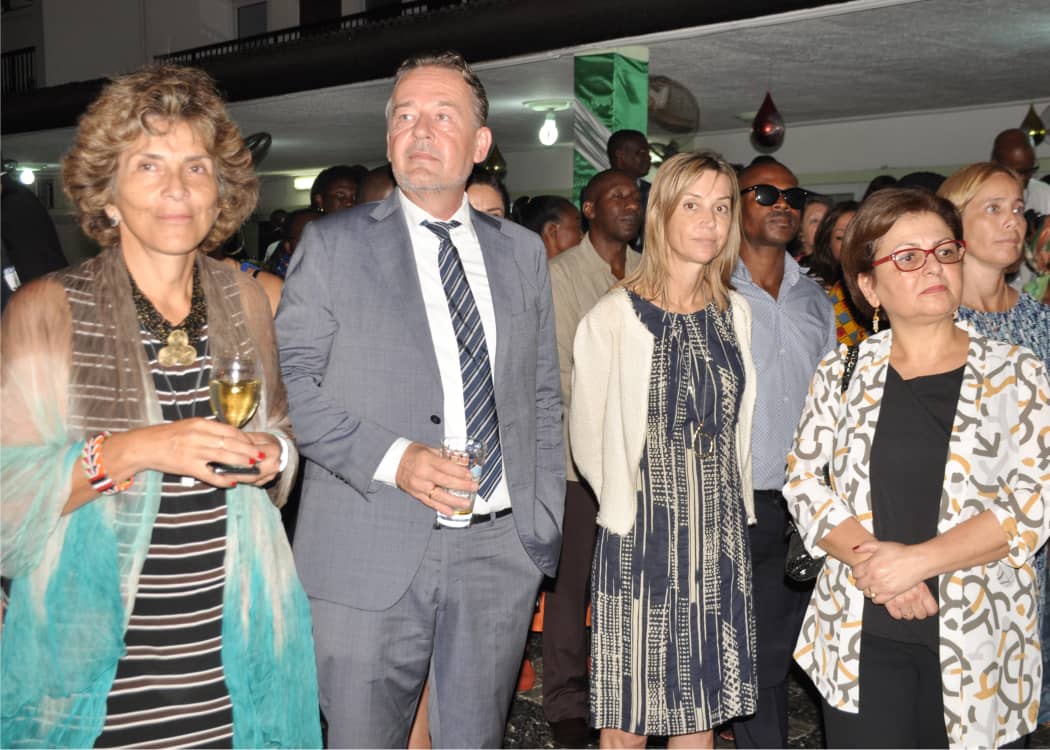 Since 1960 when we received our independence from our colonial masters, 1st of October, remains a special date for all Nigerians as this marks the day when we attained one of the most precious of human desires — freedom. The country since the last 58 years of independence has, no doubt, gone through trials and tribulations. However, October 1st is always a day for celebrations, reflective remembrance on the journey so far as well as a rededication for the future challenges in our collective quest for a great country.
There is no gainsay in the fact that the present government under the able leadership of President Muhammadu Buhari GCFR, since its inception on 29th May, 2015 has indeed brought renewed hope in restoring our security, re-balancing the economy and tirelessly fighting corruption now almost to a standstill. All these are battles that must be won and am happy to unequivocally say that we are winning on all fronts to the admiration of our citizenry and international partners.
Added to this, is the mileage gain in our political freedom and democratization process with open and robust debates in various fora on how to move the country forward by addressing genuine grievances of our communities. It is therefore heart-welcoming to note that the theme of this year's celebration is rightly captured as: "Harnessing our resources for national development".
SECURITY
Your Excellencies, Ladies and Gentlemen  
On security, Nigerians must be grateful to our gallant Armed Forces for rolling back the frontiers of Boko Haram's terrorism, defeating them and reducing them to cowardly attacks on soft and vulnerable targets. Nigeria is grateful to its neighbours and the international community for the collective efforts to defeat this world-wide menace of terrorism. Not even the most organized and most equipped police and security forces in the world can escape the menace of modern day terrorism. But we are not letting up. In this direction, we are rest assured that Government will continue to support the Armed Forces and other security agencies in fighting not only terrorism, but kidnapping, armed robberies, herdsmen/farmers violence and to ensure peace, stability and security in our country.
ECONOMY
Your Excellencies, Ladies and Gentlemen
With respect to the Nigerian economy, the Government has remained pro-active in its diversification policy. The Federal Government's agricultural Anchor Borrowers Programme, which was launched by His Excellency, President Muhammadu Buhari, in November 2015, has been an outstanding success with various initiatives to enhance self-sufficiency in food production and exports.
As part of the success story, since December 2017, the Administration has produced over 7 million 50Kg bags of fertilizer. Eleven blending plants with a capacity of 2.1 million metric tons have been reactivated. We have saved $150 million in foreign exchange and N60 billion in subsidy. Fertilizer prices have considerably dropped from N13,000 per 50Kg bag to N5,500.
Furthermore, a new presidential initiative is starting with each state of the Federation creating a minimum of 10,000 jobs for unemployed youths, again with the aid of CBN's development finance initiatives. Elsewhere in the economy the special window created for manufacturers, investors and exporters, foreign exchange requirements has proved very effective. Since April, about $7 billion has come through this window alone.
The main effect of these policies is improved confidence in the economy and better investment sentiments. The country has recorded seven consecutive months of lower inflation, Naira rate is beginning to stabilize, appreciating from N525 per $1 in 2016 to N305 today. Broad-based economic growth has led us out of recession. It is interesting to note that the Foreign Direct Investment (FDI) injected into the Nigerian economy in the first quarter of 2018 was $808.56million.
In addition, the Government's current N500 billion Special Intervention Programme aims at targeting lower income groups through: Home Grown School Feeding Programme, N-Power Job creation to provide loans to small-scale traders and artisans, Conditional Cash Transfer, Family Homes Fund and Social Housing Scheme.
Nigeria is therefore a prime destination for business and investment. Nigeria Investment Gateway have formed meaningful partnership with stakeholder across the globe and the country has maximized its role in the world market by becoming a great place, indeed the premier place in which to do business in Africa.
CORRUPTION
Your Excellencies, Ladies and Gentlemen,
The Federal Government of Nigeria is fully aware that fighting corruption was never going to be a straightforward task. As the President would say, "if we refuse to kill corruption then certainly corruption will kill us and kill the nation". And, as such, we expected corrupt elements to use any weapon to fight back, using mainly judicial obstruction, political diversion and primordial sentiments.
But we are determined to eradicate corruption from our body politic. In this fight, the Government has: Empowered teams of prosecutors, assembled detailed databases, accelerated the recovery of stolen funds. Furthermore, the Administration's new institutional reforms include: successful enforcement of Treasury Single Account, Whistle-Blowers Policy, and Integrated Payroll Personnel and Information System. The Government has also signed multi-lateral cooperation agreements on criminal matters with friendly countries.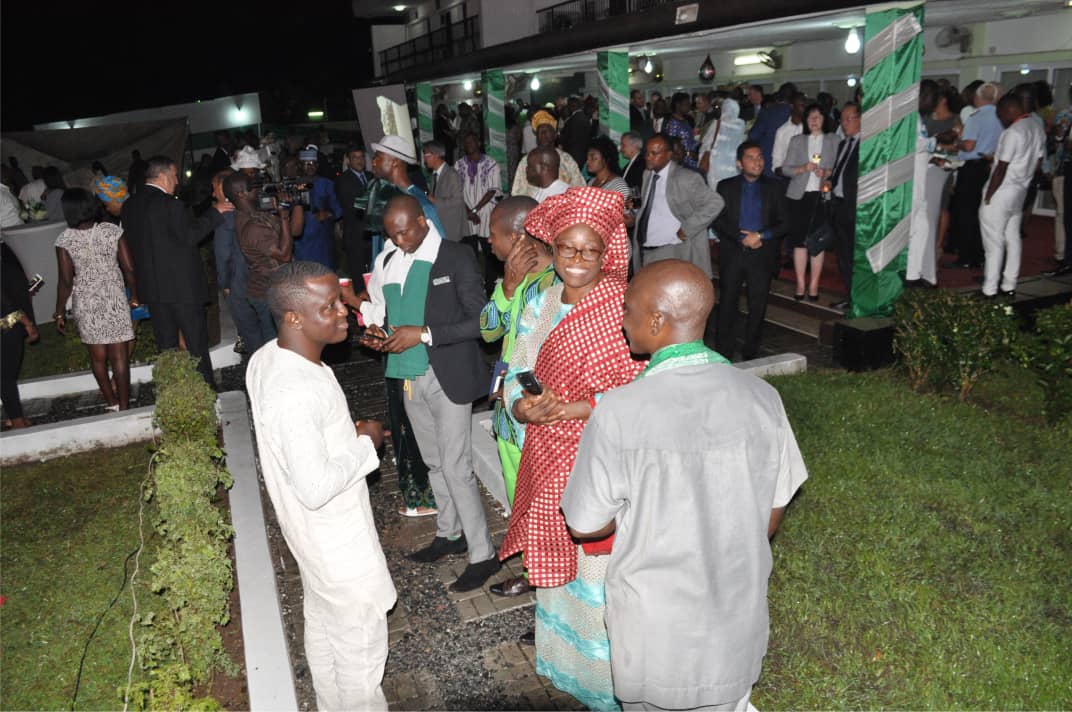 RELATIONS WITH GHANA
Your Excellencies, Ladies and Gentlemen
As the two largest economies in West Africa, the subsisting excellent bilateral relations between Nigeria and Ghana remain a crucial one for the region. While the gains from these relations are growing in bounds by the day, and in all spheres of human endeavour, may I humbly observe that we can do more and this we must do.
Permit me to once again put on record that the enviable excellent relations that subsists between our two great countries in West Africa and beyond is very well epitomised by the resounding successes being recorded in our peaceful negotiations and resolution of mutually beneficial issues, through the newly rebounded Nigeria-Ghana Permanent Joint Commission, in all sectors of our relations. I must also state, at this juncture that the recent minor irritants on trade issue is being amicably resolved and the government of both countries are working hand in hand to build a better trade relation.
This anniversary message will not be complete if I fail to, once again, publicly appreciate our wonderful host, the President of the Republic, His Excellency, President Nana Addo Dankwa Akufo-Addo, the Government and the good people of the Republic of Ghana for their caring and brotherly love that they have always extended to both the High Commission, my humble self, my officers as well as our compatriots that are living peacefully with their host and neighbours throughout the length and breadth of the Republic. The spirit of "be your brother's keeper" being exhibited daily to us is well appreciated.
I make bold to say that in the same spirit, as envisioned by our ECOWAS founding fathers, similar gesture is never in short supply in Nigeria to our Ghanaian brothers and sisters who have also freely chosen Nigeria as their second home and where to be. The hands of fellowship are indeed in line with letters and spirit of ECOWAS Protocol on Movement, Residence and Establishment.
I however, do not close my eyes to what we, in diplomatic circles, call little irritant in our subsisting excellent relations. And, this is no other an issue than a bit of misunderstanding trailing the current implementation of the 1994 Ghana Investment Promotion Centre Act (Act 478) as it affects the ECOWAS citizens in general and particularly the teaming Nigerian traders in the Republic of Ghana. Once again, I want to seize the opportunity of this joyous occasion to assure all sides that the issue is receiving the deserved attention by the two Governments.
On this note, Your Excellencies and our valued friends, I once again thank you for sparing your valued time in joining us at the High Commission in celebrating our Independence Anniversary.
Long Live Nigeria Ghana relations
Long Live the Republic of Ghana
Long Live the Federal Republic of Nigeria