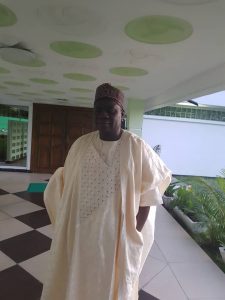 Impressed with the several interventions of Nigerian High Commissioner to Ghana, Ambassador Olufemi Michael Abikoye on issues bothering on the welfare and livelihood of the Nigerian community in that country, Nigeria Union of Traders Association Ghana (NUTAG) says they will not forget in a hurry how the diplomat intervened to safe their businesses describing him as a "caring, listening and understanding father" who toiled day and night to ensure that members of the Nigerian Community in Ghana retain their jobs and businesses.
Elated with the excellent relationship the Ambassador has with Nigerians living in Ghana and for always pursuing the path of citizens diplomacy, the traders who spoke through their President, Chief Chukwuemeka Levi Nnaji and the Secretary General, Comrade Evaristus Duruo Nwankro said ''It has been a year of many events on our part and also a year of realization of how much love a father has for his children as you have demonstrated through your toils of many days and nights to see your children in Ghana are not rendered jobless or left frustrated."
According to the union "the Greater Accra Region branch of NUTAG will not forget in a hurry how promptly you waded into the issue that erupted at Kwame Nkrumah Circle, Abossey Okai,Opera, and the entire region. The Ashanti Region are still wondering what magic you did in making sure that their plights were highlighted to the highest level of our country's government. What about Brong Ahafo Region? They are still applauding you for your timely intervention.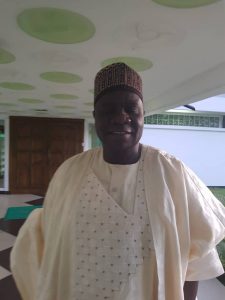 "Today, the leadership of NUTAG is here to chronicle these appreciations from the Upper East to the Western Region, from Central Region to the Northern Region and indeed from all the Regions of Ghana. We have never had it so good sir, we want to say that in spite of our informal attitudes sometimes as trade union, you have never shown any sign of disappointment in us"
Responding Ambassador Abikoye said whatever he has been able to achieve since he was posted to Ghana could be attributed to the grace of God and the backing of President Muhammadu Buhari .
In his words :" Whatever I have been able to do couldn't have been possible without the grace and help of Almighty God and the support of President Muhammadu Buhari who posted me here. He has been providing good leadership and we are only following his footsteps".
It would be recalled that when the authorities in Ghana shut some Nigerian business premises, Ambassador Abikoye waded in and promptly informed the authorities in Nigeria which eventually led to the intervention of President Buhari and the reopening of the business premises.
It is not only in the area of commerce that Ambassador Abikoye has displayed his love for his country, just recently, he moblised thousands of Nigerians in Ghana to cheer the Super Falcons in the finals of Women African Cup of Nations which the Nigerian team eventually won. He has also been constantly visiting higher institutions to ensure the welfare of Nigerian students besides visiting the prisons to ensure humane treatment on Nigerian inmates.