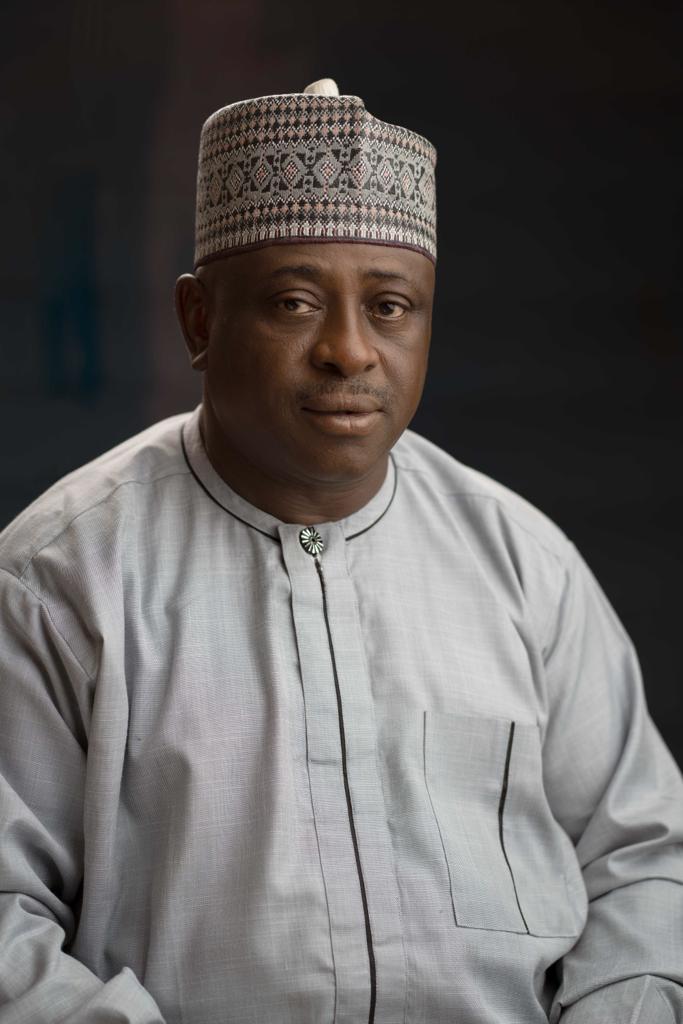 Alhaji (Dr.) Abdulganiyu Cook Olododo is a known politician in Kwara State and one of the most powerful people who served under the Senate President, Dr. Bukola Saraki when he was the Governor of Kwara State .The politician who is known to be very bold was one of those who appealed to the late father of the Senate President, Dr. Abubakar Olusola Saraki to bring his son into politics. Olododo was a former council Chairman in Ilorin East Local Government between 1997-98.He also  served under Saraki as the Chief of Staff from 2003-2007, Commissioner for Water Resources ,2007-2008, Commissioner  for Rural Development,  2008-2009,  Secretary to the State  Government  between 2009-2010 and later back as the  Chief of Staff to Saraki  before he resigned to contest for House of Representatives . He won the primary for that election.  According to his own account in an exclusive interview with Green Savannah Diplomatic Cable, Olododo who is again contesting for the House of Representatives in Ilorin East/ South Federal Constituency   under All Progressives Congress (APC) said Saraki who was then a Governor prevailed on him to step down because he had other things for him. Today, they are in different political camps because of what Olododo termed as the" excesses of the Senate President."  He told the   Publisher of Green Savannah Diplomatic Cable, Sunday Oyinloye that  the Senate President is not a super human being as he would want people to believe adding" Saraki cannot win any election in Kwara State again "
Excerpts:
You have held many political appointments in Kwara State, now you are contesting to represent Ilorin East / South Federal Constituency in the House of Representatives, what was the motivation?
This is not the first time I will offer to serve my people. The motivation is my desire to serve my people. Those who have been representing us have not really been serving the interest of the people but the interest of our former boss, Senate President, Dr. Bukola Saraki . We told the Senate President that some of the things he was doing were wrong, I mean the way he was running the affairs of the state politically but he refused to change, so we had no option than to leave him and stay with the masses. We started the struggle three and half years ago. We saw the need to rescue our state from the shackles of an individual. Back to your question, I am contesting to represent my people well. I know what the people of Ilorin East/ South Federal Constituency want right from my ward to the local government level and by extension all the wards in my Federal Constituency. Don't forget that I was once the Chairman of Ilorin East Local Government, so I have always been with the people, I don't have any other place than Ilorin and no other state than Kwara. The records are there to show that I love my people before politics and when I went into politics.
What did you do for your people as a private business man and also when you went into politics?
Before politics, I was always helping my people in my own little way. I am from Ibagun ward under Ilorin East Local Government.  As a businessman, I instituted a scholarship scheme which I still run till date. I was also doing other things to assist my people as the need arose. When I had the opportunity of becoming the Chairman of Ilorin East Local Government in 19997, my record was also impressive, this you can confirm from the people of the local government.  I carried the electorate along.  We asked councilors from each ward to go back to their communities and come back to tell us their priorities. That is what we lack in Nigeria today. A governor sits down and site projects without asking people their priorities. So, as a council Chairman, we gave the wards projects that were pressing to them. But this is not what is happening in Kwara State now. In Kwara, there is nothing like local government again. After that, I was the Chief of Staff to Saraki when he was the Governor of Kwara State. Let me reveal this to you that I was one of the seven people that went to his father (Late Dr. Olusola Saraki) and said, look Baba, instead of having problems with people you assisted to become   Governor, why not bring Bukola to contest?. To God be the glory, he became the Governor of Kwara State and I was his first Chief of Staff. My records in public office are there for people to see. I used my position to get employment for people not only in Kwara State, but also at the Federal level. To the glory of God, I assisted 350 people from different parts of the state to get employment into the Nigerian Civil Defence from 2006 to 2013.  I equally assisted people to get employment into the police, higher institutions and private organisations. It is not enough to hold public office, you have to touch the lives of people especially, the indigents and the unemployed. If elected to represent my people at the National Assembly, I will do more for them especially in the areas of education, empowerment and employment.
Some of your critics will say that you are contesting because you have issues with your former boss?
I don't have any personal issues with the Senate President. It is about principle.  We are brothers.  My own politics is not that of bitterness.  But let me say with every sense of responsibility that he met me in politics. I worked with his father; I followed Baba in politics before Saraki came in. Where was he politically when I was a council Chairman? You may also want to ask where the present Governor was then.  So, I don't have issues with him. He knows that I am a principled person. No amount of money can influence me. I have seen it in him that he would not want anybody that has his own resources or has the feelings of people at heart to aspire to be what he wants to be. If we meet, we are going to greet because we are brothers, but politically, we cannot work together again. I am not one of the sycophants that will be following him. I told him right from day one when he wanted to appoint me as his Chief of Staff  that I have a way of life and that I have my principles. Ask him that I said this whenever you have the opportunity of interviewing him. He knows me well and I know him. I cannot pretend. I don't know how to do that, I call a spade a spade. I am not self-centered; I am always looking for the betterment of my people. The Present Governor, Abdulfattah  Ahmed  called me and said , I should follow them , I said Your Excellency ,follow you to where , what  have you  done for the people? Ask him if you see him. Politics is about your people, you can't be a leader without followers. And let me tell you, Kwara State is not a personal property of anybody. We respected and believed in the leadership of Baba Saraki and also respected Senator Bukola Saraki but he misused the opportunity because he didn't struggle to get it. He got it on a platter of gold.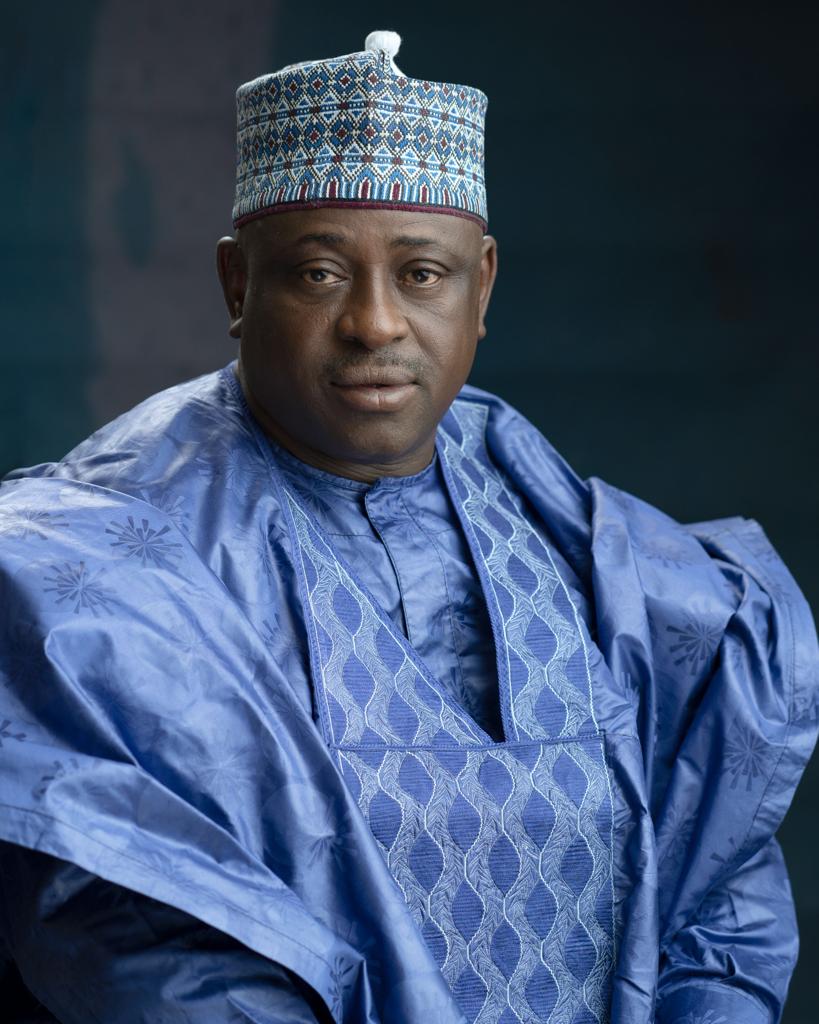 What should your people expect if you are voted to represent them at the National Assembly?
They should expect good representation from me. I know the things my Federal Constituency need and I know how to lobby for them. I will fight for what is due for our people. I will also lobby the Federal Government to get things done for other parts of the state, like good roads and good healthcare facilities. Look at all our health centers in Kwara State, they are all in shambles; go to the communities, no water. Now, because elections are coming, they are giving contracts for repairs of boreholes, why did they have to wait till this time? They are now sharing money, is it not people's money they are spending? They cannot spend their personal money, but some of us are spending our personal money. I left office over 8 years and God has continued to be good to me. My Federal Constituency should expect good representation from me. I will not let them down. I won't allow anyone to short-change my Federal Constituency. I am not going to be like them. They said Buhari's government is not doing well and they claimed they are executing constituency projects, how are they able to do that, are they using their personal money?. Kwarans are now wiser, they cannot be deceived again.
How would you assess  the present administration in Kwara State?
They have done nothing. They are governing the state with lies. We don't know who the governor is now whether Saraki or Ahmed.  Recently, the Senate President came out to say that he leant that some local governments workers were being owned salaries and that he was going to pay. Is he the governor?  About one and half years ago, the governor was on air to say he was not owing local government workers, so who do we believe out of the two of them? They are contradicting themselves. Anyone who does not care about human feelings is not supposed to be a leader. They believe that everybody has a price.  These are some of the issues that people like us are not comfortable with. People don't know Saraki as we know him. He likes cosmetics things. He doesn't have the feelings of the people of the state at heart. I can say this anywhere and to his face. I know him too well. He has done so many wrong things that made me to conclude that he cannot be our leader in Kwara State. He doesn't operate the way Baba did when he was alive.
So you have respect for Dr. Olusola Saraki?
Yes till tomorrow. He had the interest of the people at heart. But Bukola is the opposite. Bukola is Bukola first, he is  Bukoala second and Bukola last.
If the Senate President comes to you today to beg that you should return to his camp, what will be your reaction?
I will not listen to him. Let him be out of government say for eight years so that he can feel what the masses are feeling. I can tell you, he can't spend his money. I know him very well. He cannot spend his personal money. Any money you see him spending is state government's money. Again, if he believes he is a good leader why can't he allow another person from Kwara Central to become a Senator? If you are a political leader, must you be the Senate President before you can get things done for your people?
Are you sure your party can win the next election in Kwara State because the PDP is saying that APC is only active on the social media?
We are very much on ground. Ours is God's designed movement. That is why you hear the slogan: o to ge   which in English means enough is enough.  This is the reality and not a social media thing. Visit any community in Kwara today, the slogan is o to ge. Kwara South has given a signal that they want a change.  Ask them their experience when they travelled to Kwara North Senatorial District, they were humiliated because people have come to realize that it is the same story every election year. For the Senate President, he can't win Kwara Central Senatorial election again. Nobody is in doubt that Bukola will be defeated in Kwara State this time around because people are tired of him. Saraki is just like you and me, he is not a prophet or super human being. People have demonstrated that Saraki can  be defeated. It was shown during the last local government election and last year's House of Representatives bye election in the State. This is a signal. Even during the last local government election, he lost his local government.
You mean you have parted way with Saraki ?
Politically yes. But I cannot say anything bad about Baba Saraki (Senate President's father). However, Bukola Saraki is not a good leader.
Some critics of the Federal Government are saying that President Muhammadu Buhari has not done well to deserve a re-election, how would you react to this?
The so called elites that have been milking the economy of Nigeria are the ones saying that.  They are the ones complaining. I assure you that the President means well for this country and he has been working hard to make life better for Nigerians. They are complaining about the President because he is not allowing them to share money again.  The man gave them bailout when they couldn't pay salaries, what did they use the bailout to do in Kwara State? They are less concerned about the masses.
What is your message to the people of Ilorin East/ South Federal Constituency?
They should all come out and vote for President Mohammadu Buhari and other APC candidates in all the elections.  They should show that enough is enough of the poverty driven government of Kwara State. They should not fight but defend their votes. They should also be prayerful that we have  peaceful elections in the state and the country as a whole. I am reassuring them that they will be well represented if they vote for me. They know that nobody can intimidate me wherever they send me.