Malnutrition is a sin against Nigerian children taking into consideration   the enormous resources available in the country and vast arable land, the Presidential Candidate of Alliance for a New Nigeria (ANN) Fela Durotoye has said.
An estimated 2.5 million children under the age of five suffer from Severe Acute Malnutrition (SAM) every year in Nigeria. Nearly  420,000 of these children die yearly as a result of this condition which makes it about 1,150 children dying every day from common childhood illnesses such as diarrhea, pneumonia  and malaria resulting from severe malnutrition.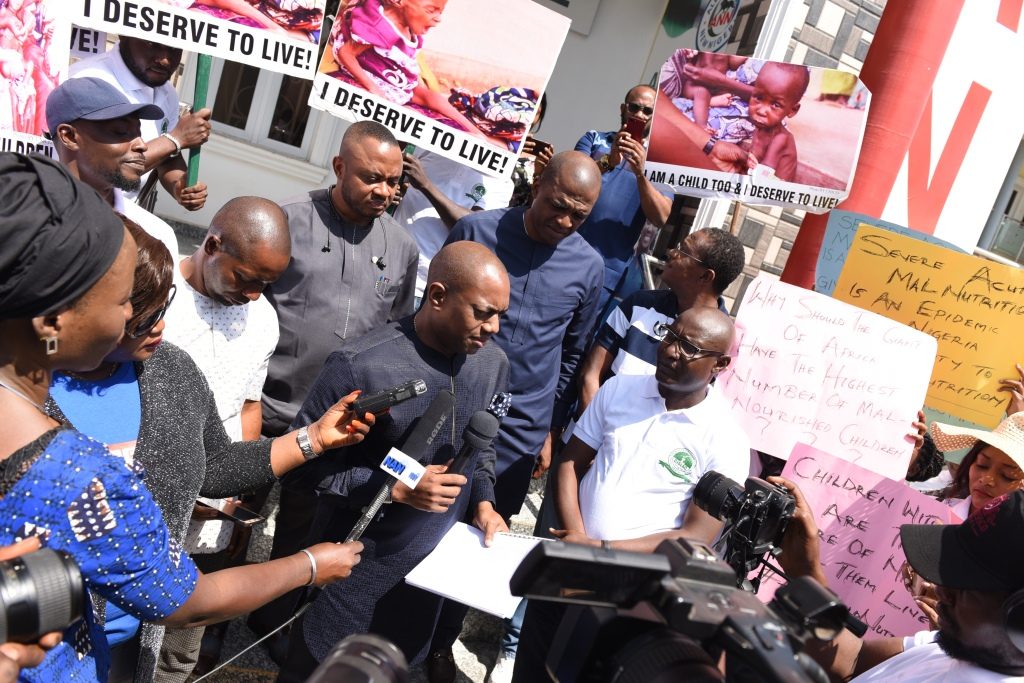 The ANN Presidential candidate who was addressing a consortium of civil societies including International Society of Media in Public Health (ISMPH), Civil Society Legislative Advocacy Centre (CISLAC), Network for Health Equity and Development (NHED) and concerned individuals working on the prevention and management of SAM in Nigeria said no child in any part of Nigeria deserves to be malnourished no matter the social status of the parents.
The consortium of civil society took the advocacy to the political parties and their presidential candidates so that they could include issues of malnutrition in their programmes.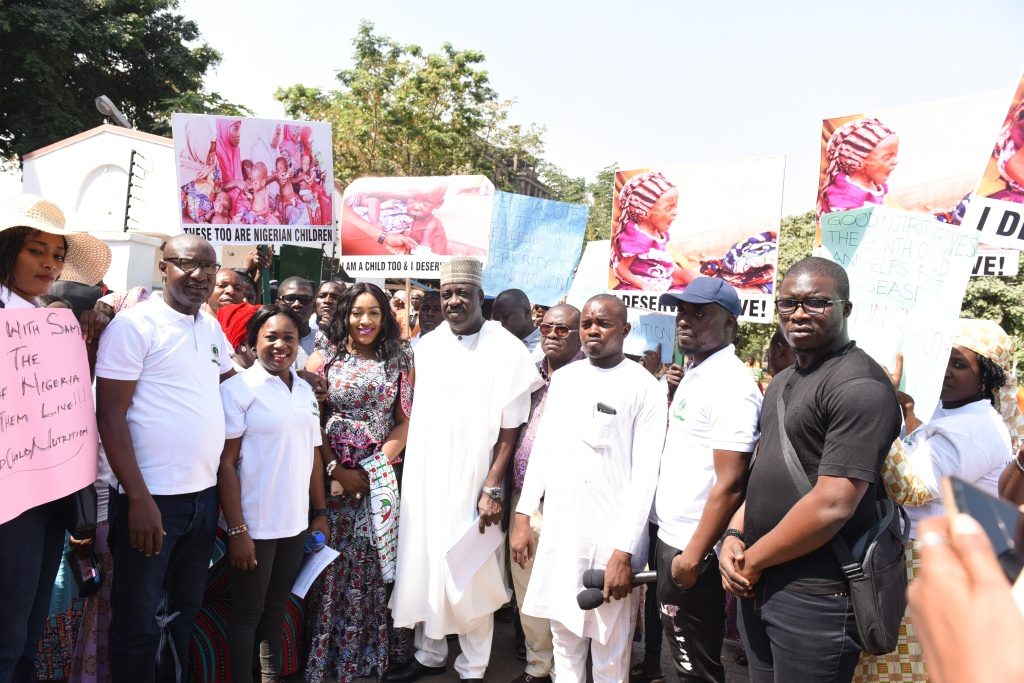 Durotoye regretted that despite the natural and human resources that Nigeria has, children still die of preventable diseases adding that the rate of unemployment in the country is unacceptable.
"No child deserves to be malnourished in Nigeria with all the resources we have and I want to say that malnutrition is a sin against Nigerian child and unacceptable. God has blessed Nigeria with so much that no child should die of any preventable disease. I was born into a Nigeria where things worked, but what we have today is high rate of unemployment. This is unacceptable. Nigeria has the largest deposit of bitumen in the world yet we are still importing bitumen. Things have to change. I want to see a nation where every child will live a healthy life, I want to see a nation where every child will have the opportunity to become something in life" he said.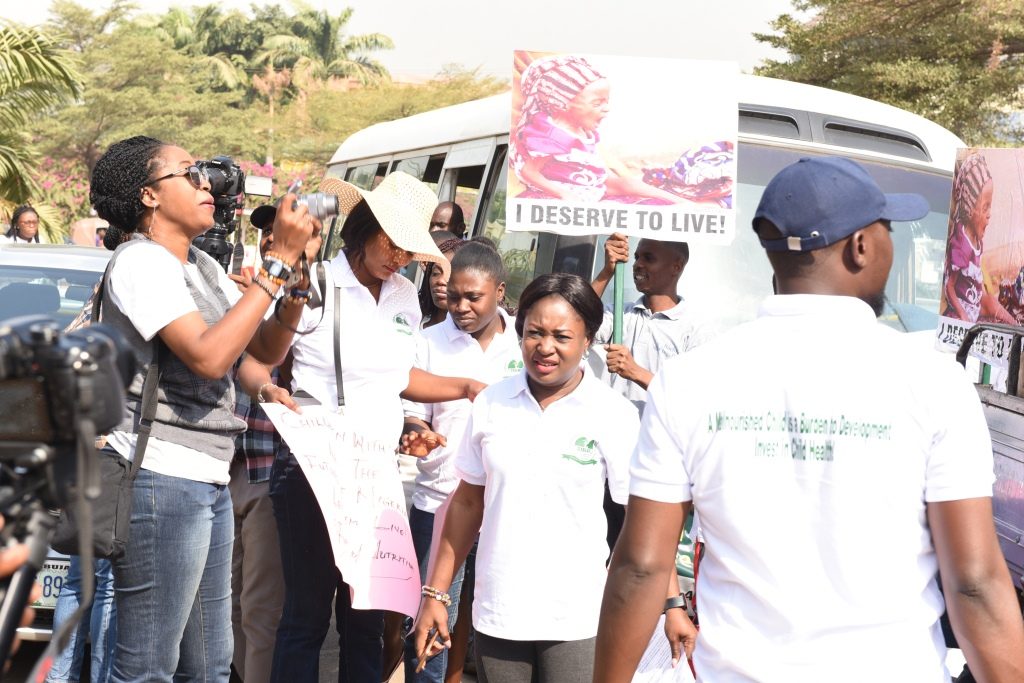 The advocacy rally was also taken to Atiku Abubakar campaign office at Maitama, Abuja where a former Minister of Sports, Bolaji Abdullhahi who spoke on behalf of the People's Democratic Party's Presidential candidate said his party if voted into power would address the challenges of malnutrition in the country. He shares the same thoughts with Fela Durotoye as he also maintained that no child deserves to be malnourished in Nigeria given the resources available to tackle the disease.
The advocacy rally    met a brick wall at the National Secretariat of the All Progressives Congress where overzealous security operatives at the gate refused to allow the civil societies see any of the party officials. Participants at the advocacy rally and journalists that went with them were however civil in their approach holding their peace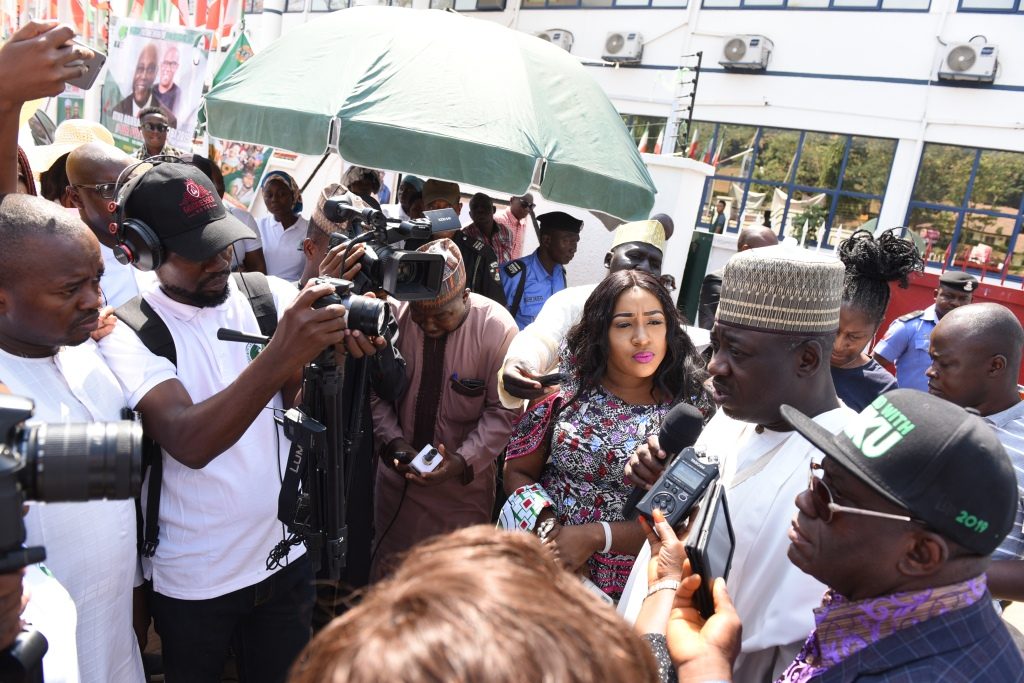 At the Allied Congress Party of Nigeria where Oby Ezekwesill is the Presidential Candidate, one of her aides collected the letter on her behalf.
Speaking to Green Savannah Diplomatic Cable after the advocacy rally, the Executive Director of ISMPH, Moji Makanjuola disclosed that SAM has become an epidemic in Nigeria
. According to her, "the rate at which our children are dying from malnutrition –triggered illness across the country should be a cause of concern to every well-meaning Nigerian especially the political office holders and health decision makers. Nigeria losing over one thousand children everyday due to severe acute malnutrition is an epidemic which should be given the required state of emergency attention by the government.
'' We are therefore calling on our political office holders and those seeking to be elected in the coming general elections to make the prevention and treatment of SAM apriority in their agenda and save our innocent children who are dying needlessly . For God's sake, even some countries that are in war situation are not recording this number of child deaths."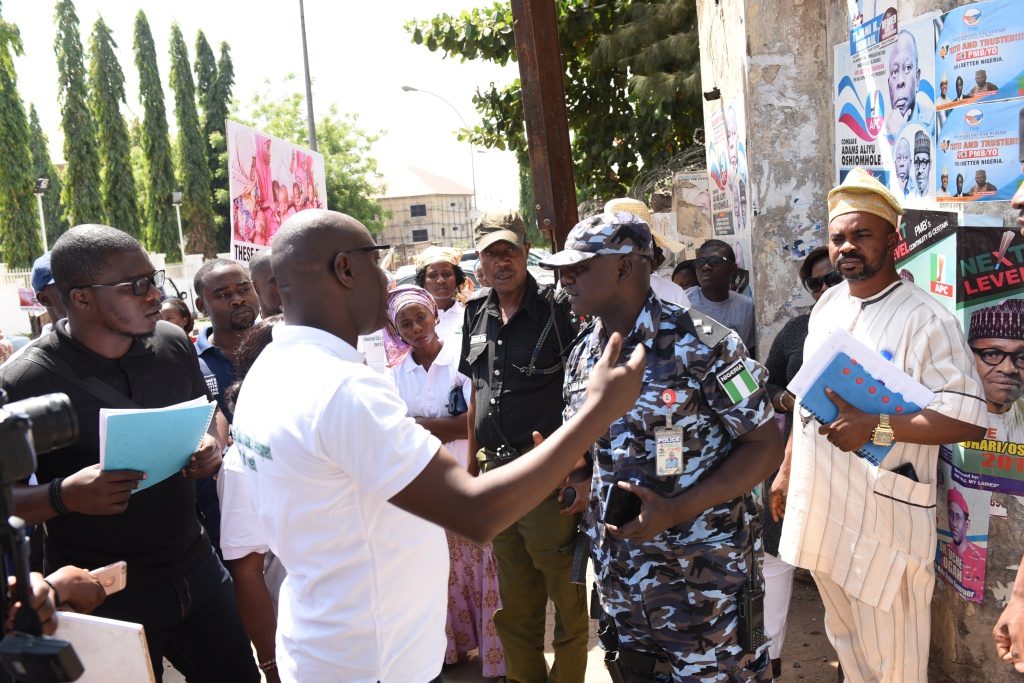 Also speaking with our magazine, Lovelyn  Agbor-Gabriel of CISLAC said the demand of the consortium of civil societies  are two. One is a firm commitment by political office holders towards increasing funding for child health including child nutrition and for them to give priority to child nutrition through deliberate budgeting for the child health and child nutrition.
The consortium of civil societies and other concerned Nigerians have played their role; it is now left for the political class to hear the cry of Nigerian child.