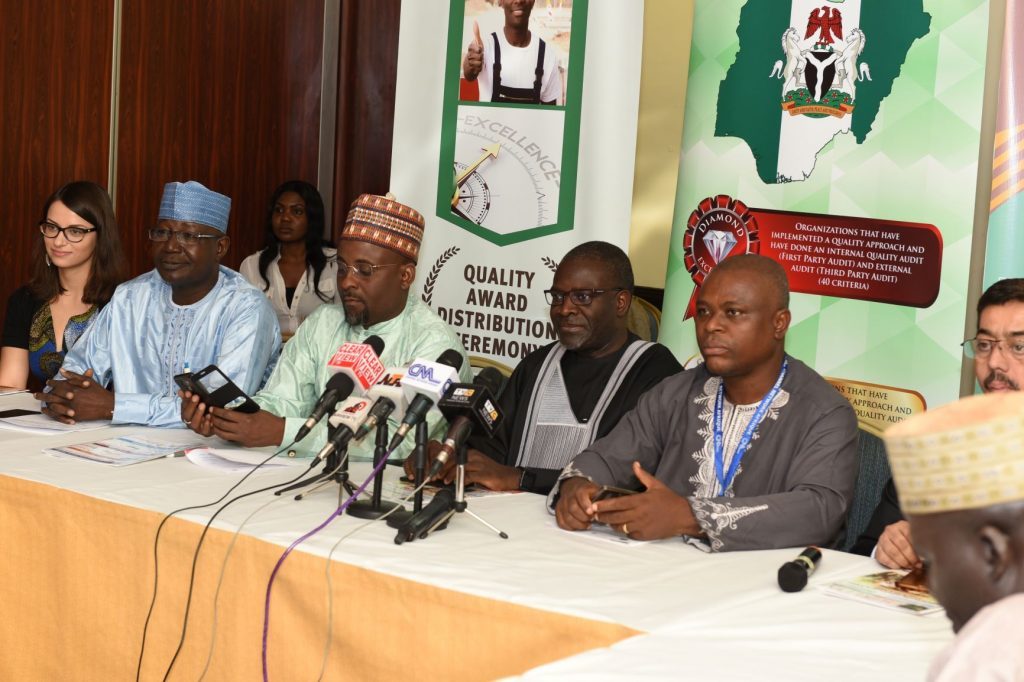 Raymond Tavares is the Project Manager of the European Union funded UNIDO-National National Quality Infrastructure (NQIP), a project that ran in Nigeria for five years. Until the intervention of the project, a major challenge facing Nigeria was lack of internationally recognized National Quality Infrastructure with immediate capacity to ensure safety, integrity and marketability of her goods and services. The project was aimed at strengthening the capacity of its trade support institutions, improve business and investment climate, enhance consumer protection, facilitate domestic and international trade and the establishment of the missing standards and quality control bodies which are needed to improve the quality of products and services exchanged in Nigeria's domestic market as well as internationally. As NQIP closes in Nigeria, its five years of existence in the country has impacted much on the quality culture of Nigeria and her economy as revealed in an interview with Green Savannah Diplomatic Cable by Raymond Tavares
Excerpts:
How will you review five years of the implementation of NQIP for Nigeria, what has been the level of implementation so far?
First, I will say that we achieved a lot in the last five years of implementation of this project. I may also recognize the role of EU by making available 12 million Euros, UNIDO also put in a kind of little money and its expertise, and technical cooperation. When we started five years ago, the quality of infrastructure of Nigeria was very low, today we can say that Nigeria is already a country where quality infrastructure exists, institutions giving this quality exists and they are strong. Institutions which were lacking in 2013 now exist in the country and we can say that the private sector is into the business of quality. We have indigenous certification bodies; we have training centres created in the course of this project dealing with quality management system. We have universities involved in training total quality management and so it means the outputs are great. We strengthened the capacity of the Standards Organisation of Nigeria (SON), we strengthened the capacity of NAFDAC, and we have created an accreditation body. There was none before the commencement of this project, NINAS is the name, Nigeria National Accreditation System. We have also supported the establishment of certification bodies. We have contributed to the creation of 10 worldwide recogninised training centres on quality. When we talk about quality, it is easy but maybe the people may not know that under quality products you have a full infrastructure, you have full technical services that need to be operational, they need to cooperate and work together. This is what the project tried to bring here in Nigeria. Strengthening institutions capacity building, this was done. This project was also to create a climate that will be favorable to business enterprises, this is the case now. In 2013, to get certified in ISSO 9001 or ISO 14001 or ISO 22001, SMEs had to pay about $15000 because they needed to do certification outside Nigeria. They needed also to follow certain process, but now with less than $5000, that can be done because we have an accreditation system in the country. This means we have cost the cost for them to have quality, so it is no more a burden for SMEs. We have also done much for the safety of consumers. This project has contributed a lot to consumers' protection. We collaborated with the CPC to create association of consumers on quality. They were trained on aspects regarding quality. We also trained their staff to be able to support the consumers' association.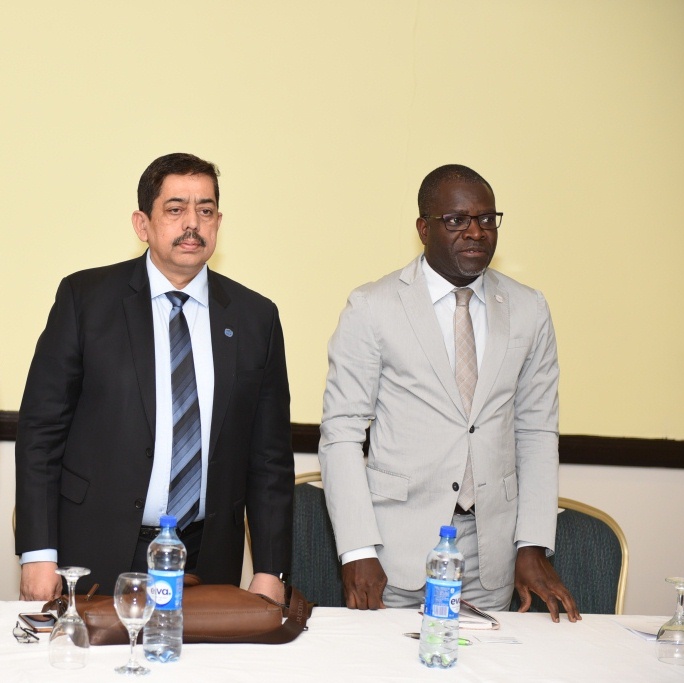 What is the relevance of NQIP to the economic growth of Nigeria?
It is very relevant. When we started, it was even seen to be relevant by the international experts they came. They assessed and concluded that it was relevant. We made an evaluation. Even now that the project has finished, it remains relevant. We have just had project steering committee's meeting with all the stakeholders and all what we did was appraisal of the project. All the stakeholders spoke about the relevance and the success NQIP has recorded. It is relevant for the economic development of Nigeria and let me give you two examples to buttress this. One is on job creation because it is something that matters for Nigeria. When we started, we trained 200 auditors on ISO 9001. Out of that, 160 qualified and got the certificates and they are recognized auditors. Today, some of them have created an association of Auditors of Nigeria, they have created a consulting group and they are operating within and outside Nigerian market. Those are jobs created for Nigerians. We have also done for Assessors. Assessors are those who are making the assessment for accreditation, so in terms of job creation, we have contributed directly. The project has contributed to the creation of new jobs in the country, the SMEs we have supported and the laboratories we have also supported. They have more money and require more people in their laboratories to keep these high standards.
Nigeria is a mono economy trying to diversify, what have you done to reduce Nigeria's dependence on oil?
We have worked hard to ensure the quality of business enterprises in Nigeria. Remember I said earlier how we have strengthened the capacity of SON to certify products, that certification is recognized worldwide. In that case, we are not depending on only oil but other products being produced in Nigeria that could be consumed in Nigeria and attractive at the international market because of their quality. With the understanding of quality in-house, the enterprises are able to come out with quality products. We have also collaborated with Nigeria Export Promotion Council in terms of capacity building. This was done with the intention of changing the image of Nigerian products. Nigeria is no more the same country you knew four or ten years ago. The project was a game changer.
Nigeria has been producing a lot of yams, but exporting the yams became a problem at a point in time, how much of improvement have you done with your drive at changing the image of Nigerian products?
What we have done is to set up infrastructure services and after that we tried to apply it to some sectors. We didn't do yam we did for dry beans. Dry beans was facing some challenges because of some restrictions to go to the European market. What we did was to support different ministries together and set up a framework for integrated export control system to say this is the way to follow in order to export dry beans outside of Nigeria .All the services we have rendered to SON, NAFDAC and other agencies helped the operators, the farmers, processors, transporters to know how to handle that. Obviously we have started the work, it's not yet completed, we have invited Global GAP, which is another certification body to train the farmers on good agricultural practices. The farmers now know that they cannot sell their products if it contains pesticides. We put in place integrated control System; we have trained different operators so that the ban on dry beans can be lifted. The basis has been created. If this system would work for dry beans, it will also work for yam
Five years of your project, what would you say are the major milestones?
It was amazing and historical at the steering committee's meeting when even the EU recognized the achievements and the sustainability of the project. It happens that the beneficiaries, the stakeholders spot themselves and revealed to everybody how they benefitted from that project. Let me also tell you, we have inaugurated Nigeria Quality Infrastructure Forum (NiQIP) . These are people who are interested in quality, institutions and private sector; they said they would like quality matters to live on. This forum is in the demand side as NQIP has provided the supply side. We have created many institutions, committees or forums talking about quality. The seed of quality has been planted in Nigeria and waiting to germinate. We are confident and sure that the seed will germinate. If you make statistics of where Nigeria stands today in terms of quality infrastructure, you will agree with me that the project has impacted so much on Nigeria's economy. This project contributed immensely to certification of SMEs, which means adding value to their business. We have also set up the National Metrology Institute in Enugu, a fully established institute. This project also brought equipment for the institute, this is a great milestone.
How could the gains of NQIP be sustained?
This is what I was saying before. The newly inaugurated NiQIF has indicated their commitment to building on what we did and I believe they will do it.
Do you think Nigeria is capable of getting it right in the non-oil sector with the standards the project has set?
I will say yes. Yes because the achievements recorded was made possible with the cooperation and collaboration of Nigerians. Nigeria is committed to diversify her economy with the enthusiasms shown by all stakeholders. However, the quality policy must be supported; it should be put at the table of the Federal Executive Council as soon as possible to be approved because it is the umbrella framework that this country wants quality. The Quality policy should be approved and ratified in the National Assembly to give powers to the existing institutions that we have created
Would you say you have any regrets for the period the project lasted?
No. However, sometimes it is back and forth. This is normal because Nigeria is a big and complex country. It has 200million people, so what we can do in one week or a year in a small country may not happen in Nigeria. Nigeria was a good school for us. This is what I can tell you. I may have wished that the Quality Policy was approved during the lifespan of the project, but we are quite confident that it will be approved. We are aware that other international orgaisations may be interested in supporting Nigeria's quality efforts in future and maybe it will be approved during their time. This is a small regret. But let me say that what matters for me is the approval. What matters is the advancement of Nigeria. We want Nigerians to consume made in Nigeria products and this can only be made possible when they have the same level of quality with foreign products.
As you leave Nigeria, what is your advice to the government and people of the country?
First, the document is with the Ministry of Industry, Trade and Investment. It should be ratified and approved as soon as possible because this will give confidence to all the stakeholders. This will encourage them. My joy will be to see that Nigerian certifiers are used in the region. Nigeria has skills, Nigeria has goodwill, and this is a blessed land, so the government and people of Nigeria must take advantage of these qualities.