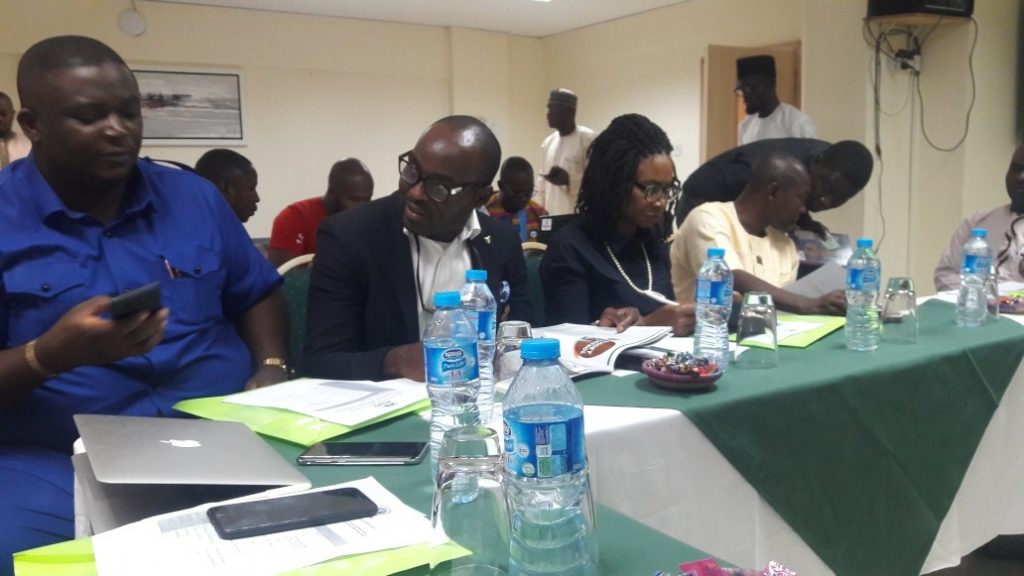 Barely a month after a consortium of civil societies including International Society of Media in Public Health (ISMPH), Civil Society Legislative Advocacy Centre (CISLAC), Network for Health Equity and Development (NHED) and concerned individuals working on the prevention and management of Severe Acute Malnutrition (SAM) in Nigeria took their advocacy to the door steps of political parties in Abuja, ISMPH in collaboration  with CISLAC and other Civil Society Organisations  have organized a high level session with political parties and the media on effective primary health care, prevention and treatment of SAM.
Speaking at the dialogue which attracted representatives of some political parties, the Executive Director of CISLAC, Auwal Ibrahim Musa said the dialogue was a platform to harness commitments and discuss SAM which annually affects 2.6 million Nigerian children under- five.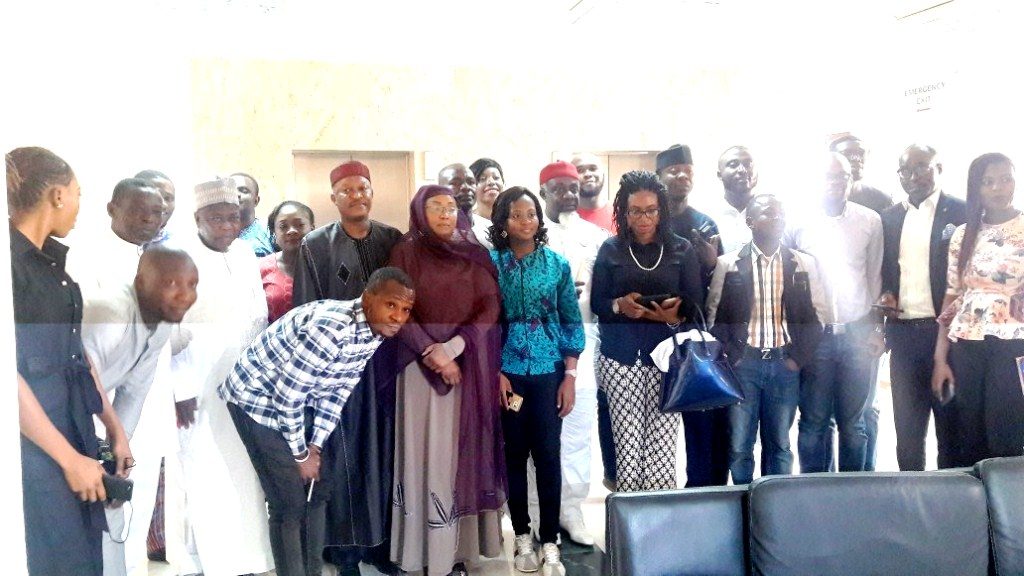 According to him," the National Nutrition and Health Survey (NNHS) 2018 shows that the highest prevalence of global acute malnutrition based on Middle Upper Arm circumference (MUAC) was reported in Zamfara(10,3%) followed by Katsina with 8.5% and Sokoto with 8.4%, while the lowest was recorded in Imo with 0.8%, followed by Anambra with 1.3%, Bayelsa with 1.9% and Delta 2% with zero percent Severe Acute Malnutrition (SAM) with very little variability; Kaduna with 2.4%, Jigawa 2.1%, Katsina, Sokoto and Yobe 2% recorded the highest SAM rates".
Auwal disclosed that CISLAC in the last quarter of 2018 had series of engagement with the Executives, Legislators, CSOs and the media at state and national levels to advocate for increase budgetary allocation, accountability and transparency for nutrition in northern Nigeria.
He said the efforts recorded some tremendous commitments at state level, with states like Bauchi releasing the sum of N 108 million, Katsina  N250 million, Kaduna N200 million, and Nasarawa N10 million for the procurement of Ready to Use Therapeutic  Food ( RUTF).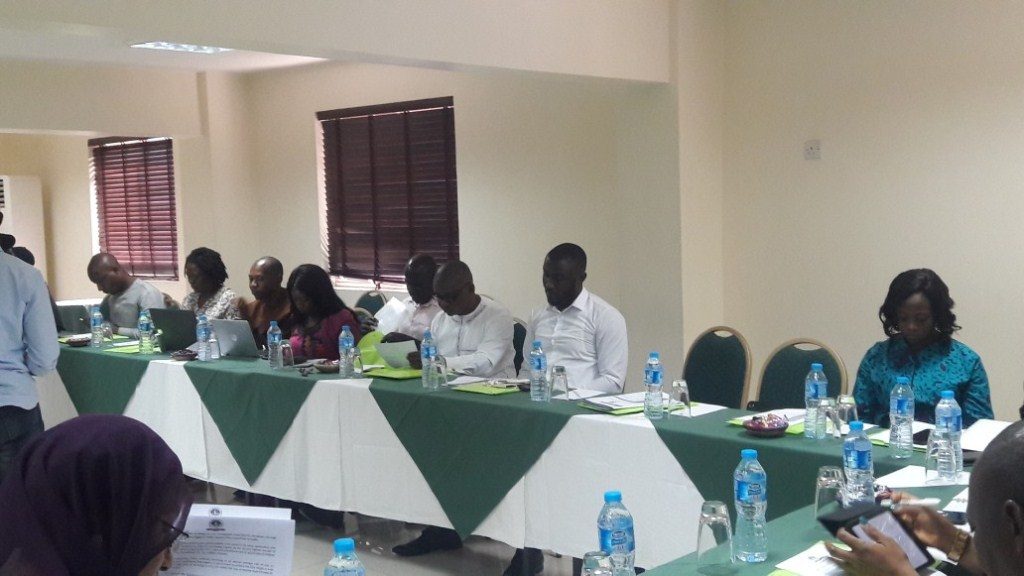 The Executive Director  disclosed further that  recently, the Federal Ministry of Health released the sum of N 1.2 billion , Gombe state  N70 million and Niger state N20 million  for the procurement of RUTF . Auwal however urged states like Sokoto and Kano redeem their commitment.
In his words" malnutrition is a development problem that is of public health concern and the danger is that it is a silent killer and must be addressed by political parties as they house and produce current and next leaders. Political parties must ensure that credible candidates are elected to vie for elections. These persons must be technocrats and uncorrupt individuals who will play a role in eradicating development problems such as malnutrition and addressing all other issues therein"
On her part, the Executive Director of ISMPH, Mrs. Moji Makanjuola said the dialogue was important, because it is electioneering campaign stressing political parties and those seeking political offices should make commitments on how they would address SAM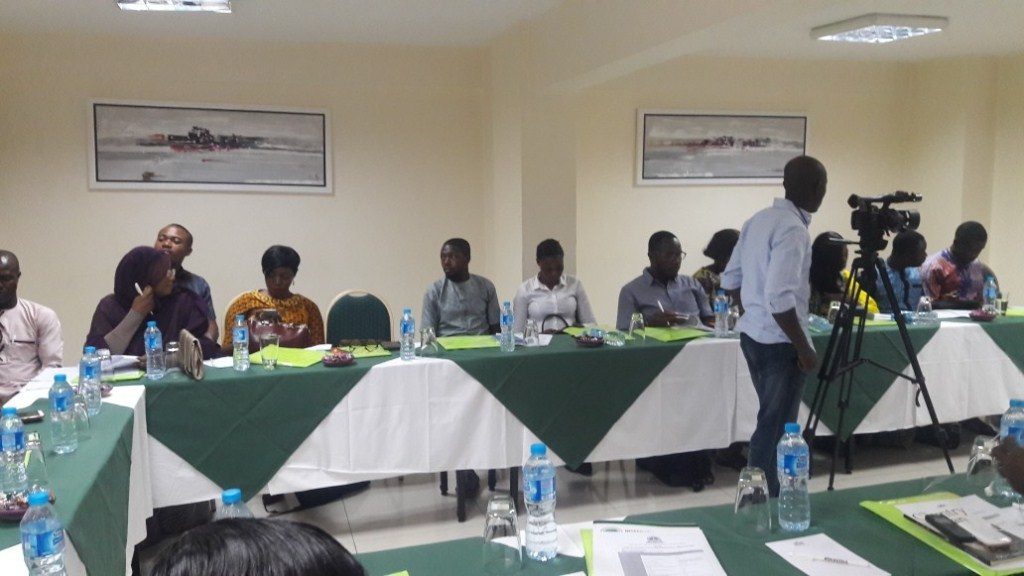 In her words "Since the children suffering from SAM cannot speak for themselves, we can speak on their behalf, every one of us is a stakeholder. Any child that is malnourished cannot live up to his or her full potentials. Nigeria has one of the highest numbers of stunted children in the world. Who best to speak to this and who best to be on the same table with us? It is the media, the CSOs and other stakeholders.
"What we are doing is to continually bring to the fore the severity of this condition particularly the children that are severely and acutely malnourished. We are beginning to see good signs, we have information that some states are beginning to pay their counterpart funding for the Ready to Use Therapeutic Food needed for children who are affected. We are not there yet but at least, we have some good news that some state governments are becoming alive to their responsibility. We are also pleased about what the Federal Government has done for paying the sum of N1.2 Billion to UNICEF to ensure that RUTF is available for our children that are suffering from SAM. Our prayer is that it should be a continuum.
"These children are Nigerians, more than two million of them are so affected with many dying every day, and so we can't stop but make louder noise until of course there are no Nigerian children that will suffer SAM. It is something that is achievable and doable and as a country, we should be in the forefront of fighting SAM".
On what is expected from the political parties, Makanjuola said  " it's about ensuring that every political party in Nigeria is alive to its responsibility, children's' health must take a priority in terms of the interventions that we make, so we are saying that children's health, children's nutrition, mothers nutrition should take priority. Political parties that have brought themselves forward to run for election must be part of this drive, so as SAM advocates we are saying no to Nigerian Children being malnourished"
Presenting a paper on "The state of Severe Acute Malnutrition in Nigeria" Dr. E Sokpo of NHED said   children with Severe Acute Malnutrition are nine times more likely to die than well-nourished children. According to him, SAM children are more likely to die from complications of diseases like malaria, diarrhea, pneumonia and measles adding that they are likely to be sick and their cognitive ability reduced. According to him although SAM affects every geo-political zone in Nigeria, it is worse in the North East and North West zones.
On what the country stands to gain if the problem of malnutrition is addressed, Sokpo said 33% of Nigerians will get out of extreme poverty and healthy children raised. He revealed that it costs approximately N21, 350 to cure a child with SAM and the treatment lasts for 8 weeks. The expert listed infant breastfeeding, growth monitoring, and deworming as some of the preventions of SAM.
Dr. Sokpo also suggested some ways forward which includes sensitization programmes, integration of Nutrition into Primary Health Care system, increase funding for RUTF and Nutrition services, improve number, quality, and distribution and motivation of Nutrition workforce amongst others.
In another paper by Dr. Chris Osa of the Federal Ministry of Health titled "The role of political parties in addressing Severe Acute Malnutrition" the Nutrition expert said Nigeria loses 2300 children daily out of which the root cause of deaths is malnutrition. He however disclosed that the Federal Government has been trying to address the health issue adding "over 300,000 children with SAM were treated last year".
Dr. Osa challenged political parties to make how they intend to address malnutrition as part of their manifestos even as he advised that prevention of malnutrition should be given more attention in the country.
Earlier in his remarks, the Chairman of Inter-Party Advisory Council of Nigeria, High Chief Peter Ameh commended the organizers for involving political parties in the war against SAM. He argued that part of the root causes of malnutrition and the challenges of Primary Health Care system could be traced to the collapse of the local government system in the country.
According to Ameh, "Governors in Nigeria behave like Emperors and have crippled the local government system in the country". The way out  he suggested is for allocations meant for the third tier of government to be disbursed directly to it and not through the state.
In her own contribution, the representative of the Young Progressives Party, Uche Okorie traced the challenge of malnutrition to child marriage regretting that there are many teenage mothers especially in the Northern part of the country who could hardly take care of themselves let alone their children and called on governments at the three tiers and the parents to discourage child marriage.
Uche who is passionate about issues of Girl-Child Education and protection of the rights of children and women said "as a mother I feel pained to see our children malnourished, and I believe there is no reason why any Nigerian child should be malnourished"
She called on government to urgently address malnutrition in the interest of the future of the country stressing "children are the future leaders and we should begin to ask ourselves what type of future leaders we want to have in Nigeria."
The dialogue provided a platform to change the sorry state of malnutrition in Nigeria; it is now left for those in government and those aspiring to lead to as a matter of urgency save the lives of millions of children who are malnourished in the country. However, the task ahead is not for only politicians, every Nigerian must join hands to eradicate SAM in the country