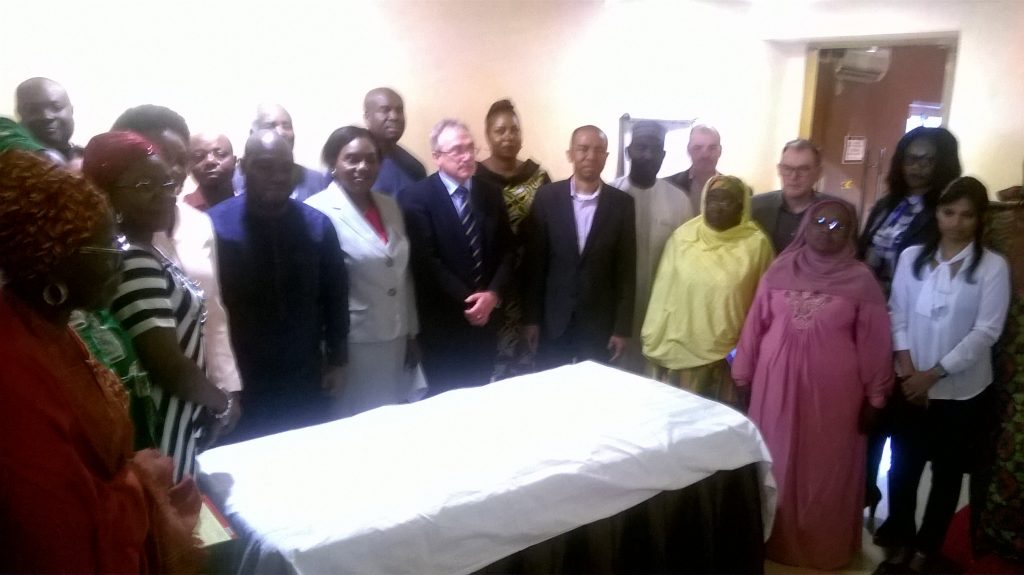 By Sunday Oyinloye
United Kingdom aid (UK aid) funded Support to the National Malaria Programmme in Nigeria 2 (SUNMAP 2) has kicked off in Abuja with all the stakeholders making commitment to work for a reduction of malaria burden in Nigeria. The country accounts for 25 percent of Malaria cases globally. The programme will support the Federal Government's efforts to reduce the country's malaria burden and make long-term sustainable improvements to its malaria control system.
Recall that SUNMAP ran from 2008 to 2016. It focused on scaling up malaria programme intervention in an effort to achieve universal coverage of antimalarial commodities and services for the prevention and treatment of malaria. Between 2010 and 2015, national malaria prevalence among children aged six to 59 months decreased from 42 to 27 percent. However, despite the progress,  in 2017, Nigeria still accounted for 25 percent of malaria cases  globally, making it one of the highest burden countries in the world.
It is against this background that the 50 million pounds UK aid SUNMAP 2 kicked off in Nigeria  this week with the objective of reducing Nigeria's all-cause under five mortality rates from 128 per 1,000 live births in 2013 to 85 per 1000 live births by 2022. It also aims at reducing the proportion of children aged six to 59 months that are infected with malaria parasites from 27 percent in 2015 to 16 percent in 2020.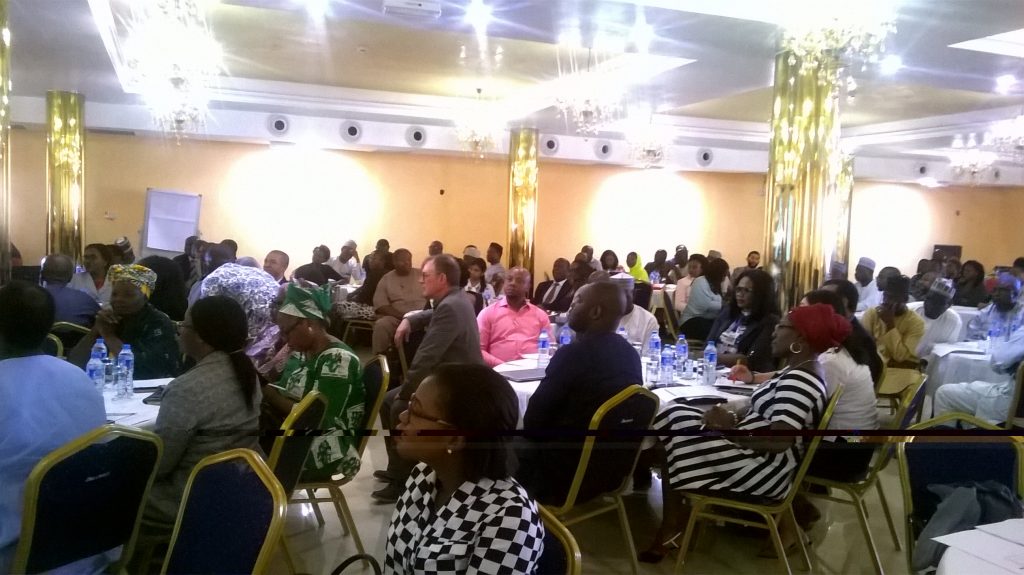 In his remarks, the Chief Executive of Malaria Consortium, Charles Nelson said though a lot has been done to reduce malaria burden in Nigeria,  a lot of work  still need  to be done in the country adding that Nigeria should also start working towards sustainability of the programme.
Nelson also called on the public and private sectors to join hands and participate in order to reduce malaria burden stressing "they must leverage on resources wherever they could be found, that is why we are putting up a strong team from different parts of the world".
Giving a deep insight into SUNMAP 2, Dr . Lola Mabogunje said the cost of the programme is 50 million pounds which would cover Jigawa, Kaduna, Kano, Katsina, Lagos and Yobe states. According, to her, the programme will contribute to more efficient and equitable malaria prevention and treatment service delivery.
"National and state government stewardship would be strengthened, anti-malaria commodities will be available and the citizens and institutions will be better informed" Said Mabogunje
Also speaking at the event, a renowned Gynecologist and Health Advocate, Professor Oladapo Ladipo said malaria is a major public health concern that Nigeria has not been able to eliminate even though considerable efforts have been made to reduce malaria burden.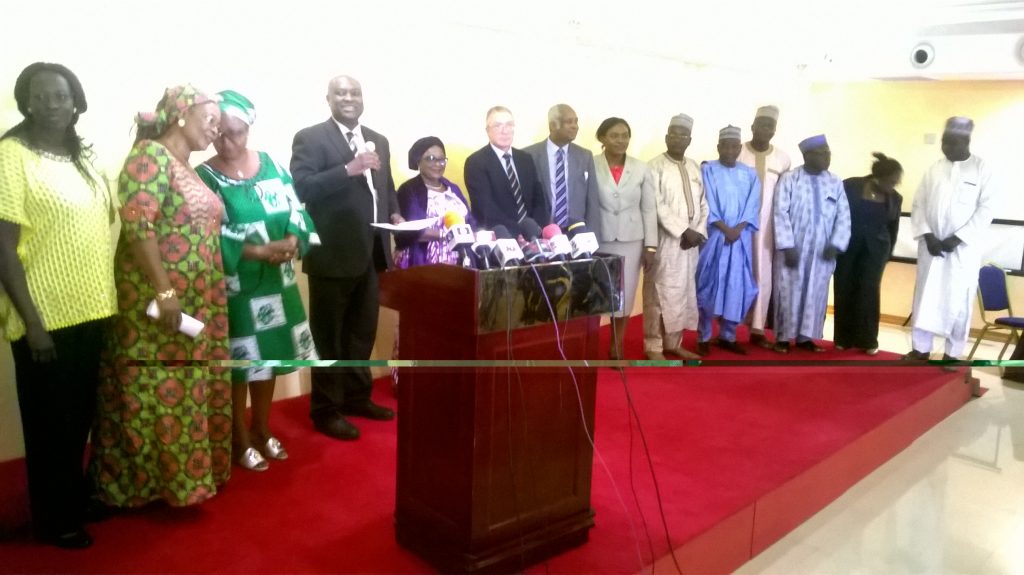 He advised pregnant women to always sleep under treated mosquito nets stressing that malaria has adverse effects on pregnant women. Ladipo also advised them to seek medical help whenever they feel the symptoms of malaria. His words "when they feel the symptoms of malaria, they must be tested for malaria parasites and that makes sense otherwise you see people treated for malaria when indeed it's not malaria."
On challenges militating against the fight on malaria, Professor Ladipo observed that despite the efforts of the government to ensure that Nigerians sleep under treated mosquito nets, many Nigerians don't use it because they believe it is not convenient for them to do so  while some even use the net to fish. The way out according to him is clean environment and people using nets on their windows.
Green   Savannah Diplomatic Cable asked him whether Nigeria can eliminate malaria in the nearest future and he was positive in his response.
Hear him" There are many countries where malaria has been eliminated  due to advance in science and public health activities especially on prevention, therefore, it can also be done in Nigeria but it has to be collective effort."
In his message read by a Director in the Federal Ministry of Health, Dr. Perpectua Uhomoibhi , the Minister of Health, Professor Isaac Adewole reiterated the commitment of the Federal Government to the elimination of malaria. While commending UK aid for funding the project, the Minister said government would support states not covered by SUNMAP 2.
Speaking in the same vein, the Chairman Senate Committee on Health, Senator Olanrewaju Tejuosho commended UK aid stressing that the funds made available must be judiciously utilized.
On his part, the Health Advisor, Human Development Team of Department for International Development, Dr.Ebere Anyachukwu said Nigeria has been enjoying the support of donor agencies and advised the country to brace up for the sustainability of the programme. According to him, malaria is number one public health concern in Nigeria adding that all hands must be on deck to eliminate it.
Malaria Programme Manager of the World Health Organisation, Nigeria Country office, Dr Lynda Ozor and the representative of the National Primary Health Care Development Agency, Nneka Onu also reiterated the commitment of their organisations to reducing the burden of malaria in Nigeria.
Earlier in his welcome address, the National Coordinator National Malaria Elimination Programme, Dr.Audu Bala Mohammed commended UK aid for funding the programme which he said would go a long way at reducing malaria burden in Nigeria.