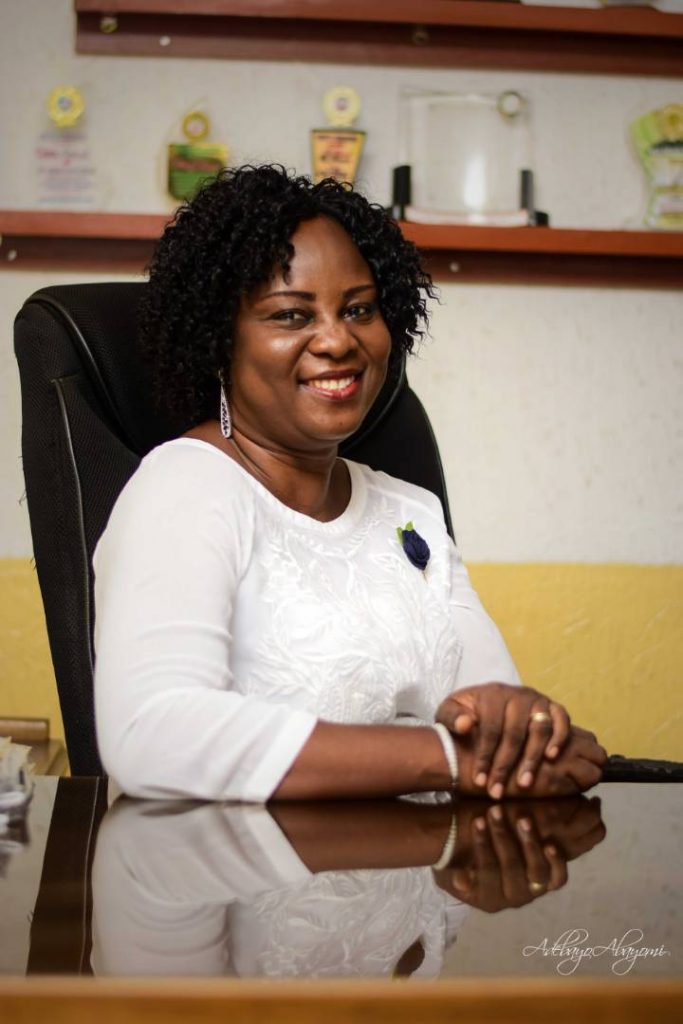 Dr Abiola Adimula is the Principal Partner, Biola Adimula & Co, a firm of Legal Practitioners established in Nigeria since 1995.  She is also a lecturer at Centre for Peace and Strategic Studies, University of Ilorin. Abiola is the President of Commonwealth Scholars and Fellows Alumni Association of Nigeria. She   was the Chairperson, International Federation of Women Lawyers (FIDA Kwara) 2004-2008. Abiola is the Initiator/Coordinator of the Great Kwara Spelling Bee Competition; Executive Director of Women and Child Watch Initiatives (NGO) and the Project Director on Research and Welfare of Displaced persons in Nigeria.  In 2006, she served as a member of Review Committee of ECOWAS Youth Policy in West Africa, a member of the Review Committee of Nigeria National Gender Policy 2014 and a Consultant to UNICEF on Child Rights, 2005.   She speaks to Green Savannah Diplomatic Cable about increasing cases of rape and incest in Nigeria and other issues as they affect women and children.
Excerpts:
You were a former Chairperson of  Kwara State branch of FIDA . How would you describe the place of women in politics, economy and other human endeavours in Nigeria, are your rights being protected?
 Between 2004 and 2008, I served as the FIDA Chairperson in Kwara State. Prior to the time, FIDA in Nigeria was doing a lot to see that women were well represented in politics. Not only that, they did a lot to also ensure that the rights of women are protected because what we work on mainly is the defense and protection of the rights of women and children. From what we have, we cannot say women in Nigeria are satisfied with the position that we found ourselves. When you talk of representation the women are not represented enough, although they are talking about Beijing Conference 35 percent, we have not even attained that, whereas the constitution of the Federal Republic of Nigeria, 1999 gives us equal rights with men. When you talk of fundamental human rights, it is 50-50; everybody has a right that should not be violated. However, there is a need for more proactive women groups to come out. Generally, women need to be encouraged so that we can be represented well in decision making platforms. You might want to ask, how many women are at the National Assembly or how many women are ministers?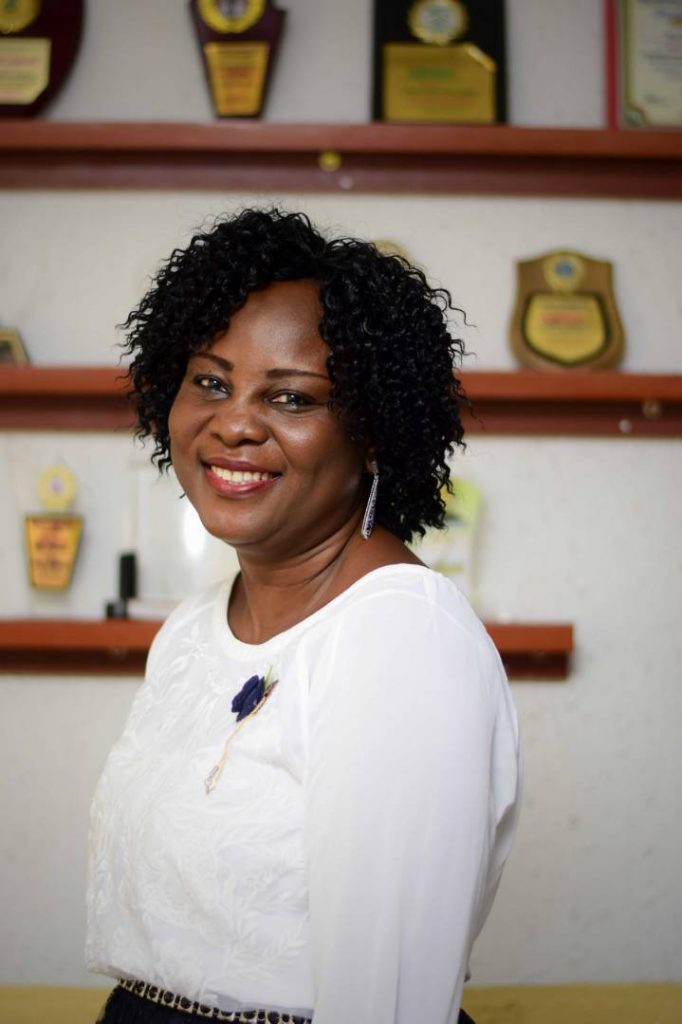 Rape cases and women molestations are on the increase in Nigeria, what is wrong with the society?
Yes ,it is one of the things that bothers our minds. In 2003, Obasanjo signed Child Rights it into law. In Kwara State, it was signed into law in 2006. There are stringent rules against rape and anything that has to do with molestation of children. Everything is in place for the protection of women and children under the law, but we discover that rape cases are on the increase. As women at FIDA level, we still have a lot of complains of rape and incest, many fathers are sleeping with their daughters. Even the law stipulates that if you have sexual intercourse with a lady under 18 whether or not you know her age, you have gone against the law but even at that, we still have increase in cases of rape and women molestation.  The problem is that some of these cases are not reported. The few that are reported to us, once we take  them  up  and go to court, you discover that the complainant,( the parents) or   the family will tell you that they want to stop because they believe that their daughter will be stigmatized. One of the problems we have is people not reporting rape cases. The few that are reported are not given ample time for the cases to be pursued to logical conclusions. Unless we have some of these violators charged to court, convicted and punished, we may not be able to overcome it.
I am just wondering how a sane man would sleep with his daughter
It's very common in Nigeria, even here in Kwara State. This is not a fiction story but real.  It is the women that often bring the cases to us as FIDA. However, some of the women are afraid to speak out because their husbands can hurt them. Some are ashamed that how can their neighbors hear that their husbands are sleeping with their daughters. I tell you, cases of incest and rape are on the increase.
What should the society do to curb it?
I think what we can do is just to speak out, report such cases to the appropriate authority that can handle it like FIDA. If its Kwara State, Ministry of Women and Social Welfare or the police. FIDA Kwara has collaboration with the Ministry of Women Affairs and the police. However, the problem we have with the police is that sometimes when you take this type of matters to them, they trivialize it and it becomes double jeopardy. They can say why did you wear short cloth? Why did you do this, why did you do that, it's a family matter, go and sort it out at home. They have forgotten that rape and hurts and it's criminal. These are some of the challenges. But, if we can do more of advocacy and people have the courage to report and the violators are brought to book, it will serve as lesson to others.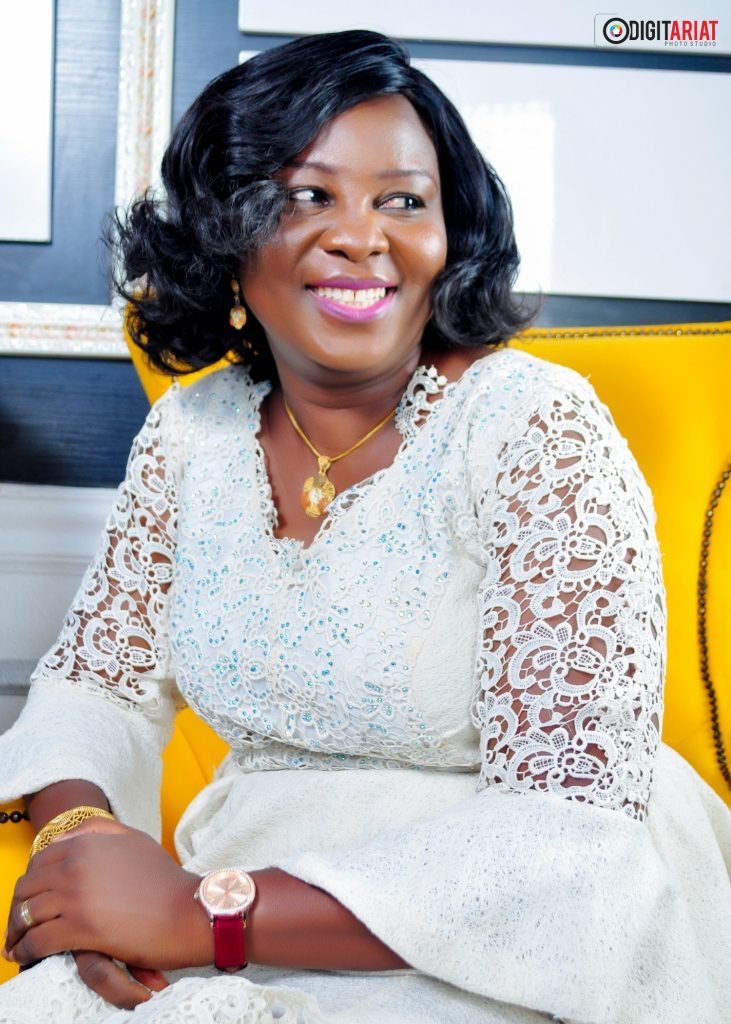 You have an NGO, what impact has it made on the society?
Our NGO where I am the Chairperson is called Women and Child Watch Initiative. We are doing a lot on education, health and legal. On the legal aspect, we take cases from the public, and some of these cases, we appear in court free of charge for victims. Many times, we go ahead to even give small financial assistance to encourage some of these violated girls. Some times when we have cases of where women are imprisoned unjustly, we help to get them out. When you go to the prison, you see that some of them are carrying babies, some of them pregnant women. These are some of the things we do on the legal side. We also do advocacy round secondary schools because we believe in building the young ones, catching them young. We tell them the types of abuses and where they could report when such happens. We discovered that in secondary schools and even in primary schools, some of these girls are going through a lot of things and they will not be able to tell their parents. So, we tell these girls, if you have any complain about rape, molestation or harassment, you can report to women lawyers or Ministry of Women Affairs.  We take them into confidence; we give them our phone numbers and tell them that we can help them. You will be surprised with the reports we are getting. Our advocacy is really working.
Apart from that, in what other areas has your NGO been giving back to the society?
In the aspect of education, we are the initiator and the coordinator of the Great Kwara Spelling Bee Competition, an educational programme where we organize competitions in secondary schools in Kwara State with the intention of improving the English vocabulary of students. What prompted us were the negative effects that technology was having on some of these students. You see some of them writing everything in short forms while sending messages. When they get to examination halls, they do the same thing. But since we started, many of them have improved because of the competition. They compete and we give scholarship to winners. Sometimes, we even take them outside the country for educational tours. This is also having positive results on their WAEC. In the area of health, we are providing free eye surgery for indigent students. About 80 children across the country have enjoyed free eye surgery.  Glasses have been distributed and many have had their eyes treated. In addition, we do advocacy on HIV/AIDS.
Many NGOs are not doing what they are supposed to do; they take grants and donations from foreign partners but not doing much. How will you rate the performance of NGOs in the country?
In Nigeria, we have few NGOs that are performing. The truth is that many NGOs have spoilt the image of Nigeria. Some just put NGOs together, ask for grants and they will not spend the grant on what it is meant for. Nigerians are good at writing proposals. Incidentally, the grant givers and donors have discovered this. Let me give you an example. I was at a UN meeting in either 2008 or 2009 in New York. At that session, we had many international NGOs that came to make presentations of what they do in different countries. They spoke about the amount of grants they have given to NGOs in Africa to carry out some projects on women and children, water amongst others. In that session, I was seated as a Nigerian. Three of them mentioned almost all the West African countries but they did not mention Nigeria. I was very inquisitive, there and then I raised my hand up and I was called to speak. I said you people are doing great work, but you did not mention Nigeria, does it mean that the report for Nigeria is not ready?. One of them responded to my question. According to her, they were doing it in Nigeria before but had to stop when they discovered that Nigerians don't use the money they give them for the intended purposes .Of course, I knew the woman was telling the truth, so I kept quiet and the session continued. So what am I talking about? The international community is aware of all these things so that is why it is now difficult for genuine NGOs in Nigeria to get grants and other supports from international donors. Talking personally, I use the money I make from Practice to provide humanitarian services. But haven said that, there is the need for advocacy .Nigerians should change their attitudes especially NGO owners. They should serve humanity in truthfulness.
That brings us to the issue of image. Nigeria doesn't have a good image, what should the government and society do to correct this?
The first thing is reorientation. We should improve on our advocacy on the way we should be conducting ourselves as a people. We have to work on our value system. For example, when you have a graduate that has just worked in a place say for two years and you noticed he has built houses and bought cars, you should ask him the source of his wealth. But this is not the case in Nigeria. We really have to change our attitude. Reorientation is very important; those that are stealing should be despised.
You are one of the most prominent women professionals in Kwara State, what are you doing to mentor the youths especially ladies?
I lecture at the University of Ilorin Centre for Peace and Strategic Studies. Many of my students are ladies, some are men, so I am used to interacting with the youth. I have been teaching and talking to them on how to advocate for peace. I train some of them on research; I go to communities with these youths for peace programmes. No society can progress in the face of insecurity. Again, when you talk of the legal profession, many ladies have passed through my chambers. We run activities of my NGO together.  I also sponsor some of them for international programmes, especially FIDA differences.
What do you think can be done to achieve lasting peace in the country considering the fact that Nigerians have never been this divided along ethnic and religious lines?
Some people are calling for a national conference, some are calling for restructuring but the Federal Government is not putting any of these to test. Over the years, many suggestions have been put forward that have not been implemented by the Federal Government. There are security challenges in different geo-political zones of the country, what we need to do is for our leaders to try other methods like restructuring or a national conference to chat a way forward.
You are the President of Commonwealth Scholars and Fellows Alumni Association of Nigeria, how much of impact has your Association made in the country?
Our Association came into being about seven years ago. Today, we have over two thousand people that have benefited from the scholarship and the fellowship awards of the United Kingdom. In 2018, I was elected as the President. All our members are professionals from different fields; we cut across the sciences and humanity. We have Vice-Chancellors, former Vice- Chancellors, Ambassadors, people that have held high positions in the country are our members. Our programmes and activities are targeted towards achieving the Sustainable Development Goals in six areas of Commonwealth Scholarship Commission in science and technology for development, strengthening health systems and capacity, promoting global prosperity amongst others. We give back to the society. When you go to the UK to train, you come back and impact on the society.  I am happy to tell you that our members are working for nation building and national development. We work with Federal Ministries and parastatals to develop the capacity of their staff, our association do planning and research and other things that can improve workers. As an association, we monitor what our members do in their communities. And I must tell you that we have been impacting positively on communities in Nigeria.