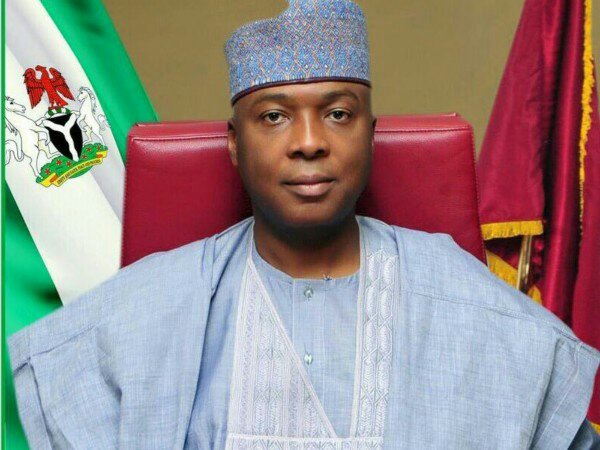 Senate President, Dr. Bukola Saraki deserves another four years at  the  National Assembly, his aide , Alhaji, Oganija Abdullahi Baalaifi  has said even as he called on voters in the country to cast their votes for the Peoples Democratic Party ( PDP )  candidates in tomorrow's Presidential /National Assembly election and other elections
Oganija  who is the Director Media and Publicity, Abubakar Bukola Saraki  Constituency Office, in an exclusive interview with  Green Savannah Diplomatic Cable argued that  his principal has not only done well for the unity and development of  Nigeria  "he  has touched his Senatorial District positively, my position is borne out of his unique performance  and his  good leadership qualities " .
He told Green Savannah Diplomatic Cable that the Buhari-led administration has betrayed the trust of Nigerians stressing that another four years for President Muhammadu Buhari will spell doom for the country.
"We can no longer entrust the future of our country in the hands of the present administration because they have failed on all fronts, the way out is to vote PDP candidates in all elections. This administration is a setback for Nigeria and the facts are there, from the issues of economy to security, it is failure all the way and that it what progressive minds like the Senate President has been telling them, but they would not listen and look at the mess they have made of our dear country. This should not continue. The major issue in Nigeria in 2015 was security challenge in the North East, now it has spread to many parts. Our economy has also gone down. Look at what is happening in the North Central where we belong, our people are being killed" he said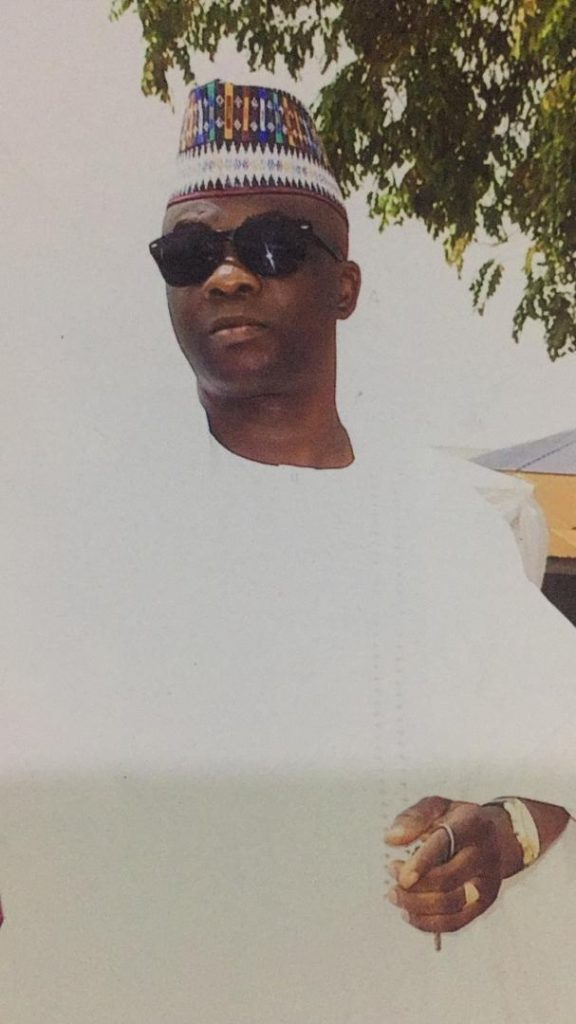 Oganija explained further "You will recall that in 2014, the Senate President was the first to raise alarm on the issue of fuel subsidy that it was a fraud, today, it's still a fraud. This is a government of fraud; things cannot continue like this, we must rescue our nation."
Still on why Nigerians should vote for his party, Oganija argued that Nigeria is more divided than any period in the nation's history stressing that the way out is for a party that can unite the country to form the next government.
Said he: "We need someone that can unite the nation, a man that can bring all ethnic groups together without suspicion, a man who can bring Christians and Muslims together without any suspicion by the two faiths, that man  is our Presidential candidate, Alhaji Atiku Abubakar. As a vice President, Atiku was the brains behind most of the institutions we have today like ICPC and EFCC, he has what it takes to be the President, he is a democrat. Atiku is not a sadist; he has what it takes to rule Nigeria. When Buhari retired as a General, he was paid a lot of money but he couldn't even invest the money. When Atiku retired from the Customs, he invested his money, today; Atiku Abubakar is one of the highest employers of labour, especially the youths in Nigeria. That is why my boss and others who want progress for Nigeria are supporting him"
On why Saraki deserves the votes of Kwara Central Senatorial people, his aide said no sincere Kwaran would question another term for him at  the National Assembly "because he has facilitated many projects to the state"
He explains further: "This Jebba –Bode- Sadu –Ilorin road was initiated by him, he made sure that he followed it and make sure it's in the budget, without him that road would have remained a death trap. Though, the last administration started it.  The essence of having a Senator or a Reps member is to see what his people need, lobby to put the project in the budget and do the follow-up. Apart from that he initiated the Afon –Aboto road rehabilitation to the boarder of Oyo State that one is in progress, they have started it. He went there personally to inspect it. He promised to fast-track the project, same for the Michael Imodu –Ganmo- Amoyo road project. Some of these roads would have been completed if we have serious Executive in power.
"He sank more than 120 motorized boreholes in Kwara Central Senatorial District where he represents at the National Assembly apart from ensuring the upgrading of some dams is put in the budget.  Works have started on those dams. In the area of Education, he has constructed more than 100 classrooms in schools in the 52 wards that make his Senatorial District. He has bought school furniture for school and hundreds of computers. He constructed computer rooms for many rural schools and equipped them with computers. The Senate President has also given stationeries and teaching materials to more than 200 schools. Not only that, he donated furniture to more than 250 Islamiyah schools because the 52 wards are predominantly Muslim communities and some of them attend Islamic Schools. He also supported them with Arabic literatures.
"There are many other things he has done for the people in the last three and half years despite the persecutions he suffered in the hands of the present administration. Within his Senatorial district, Dr Bukola Saraki constructed more than 12 roads with some fitted with solar street lights. He also did erosion control. In the area of empowerment, the Senate President has paid JAMB fee of thousands of indigent students within his Senatorial District, same for WAEC. He has also been paying the tuition fee of many indigent students. In addition the Senate President has trained hundreds of people in different vocations especially women and youths. There is nothing you take to him as the problem of the people that he doesn't address immediately"
The aide also  called on the people of  Kwara State to cast their votes for the PDP Gubernatorial candidate,  Razak Atunwa whom he described as a tested young man