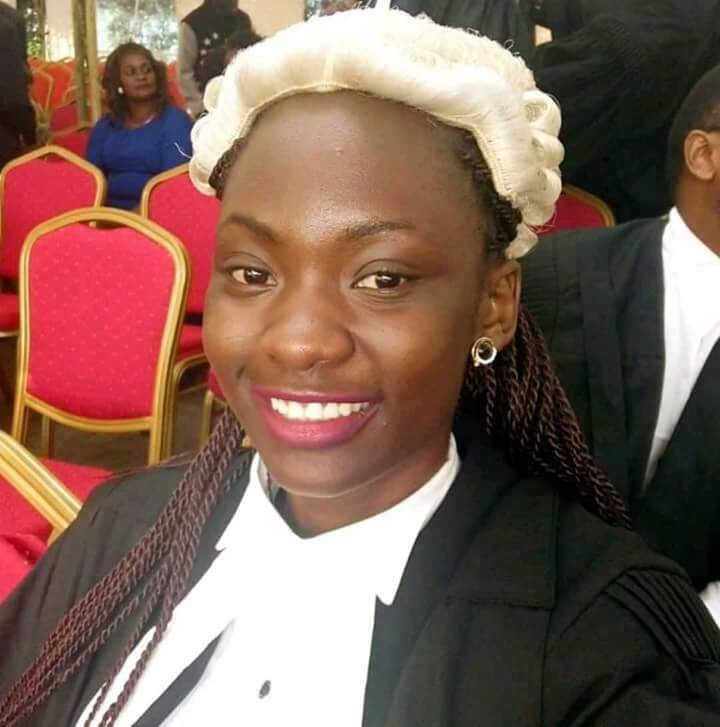 Joy Adallah is one youth who is passionate about Africa and one of the young professionals doing Kenya proud. She is the founder /Executive Director of Community Connect. Joy is an Advocate of the High Court of Kenya and fellow/ alumnus of the African Youth and Governance Convergence. She has a big dream; Joy wants to improve reading culture not only in Kenya but across Africa. On May 11, 2019, the young brilliant Lawyer will be hosting "The Book Exchange Fair, Kenya Edition" at Kisumu, Kenya. The event will attract youths from different countries in Africa. The University of Nairobi graduate speaks to Sunday Oyinloye, Publisher of Green Savannah Diplomatic Cable on how she's impacting on the youth.
Excerpts:
What gave birth to Community Connect?
My passion for young people coupled with my desire to empower them at community level especially the girl child gave birth to Community Connect. This made me start this organization to empower youth in my community especially on development agenda that resonate with areas I'm passionate about. Youth being the largest demographic in Kenya and Africa at large, there is always the need to tap into their potentials by engaging them in positive ways and empowering them at the same time.
Would you want to describe the plight of Kenyan rural women and girls, Are there similarities between their plight and those in other African countries?
The plight of Kenyan rural women varies according to tribe and the cultural practices of the specific ethnic group, but there are some similarities in discrimination. In my community, discrimination against the girl child is real and educational opportunities are given more to the male child than the girl child. What we don't have in my community is female genital mutilation. Poverty at household level also contributes to school dropouts resulting in early marriages and subsequently large families thus perpetuating the poverty cycle. Different NGOs have tried to bridge this gap by offering the girl child a second chance by sponsoring those who may have been married off early or drop out of school due to early pregnancies.  They do post success stories in their areas of implementation, though the need is far much bigger than most NGOs can address. Government has also tried through offering free education but other educational needs still make children to drop out of school.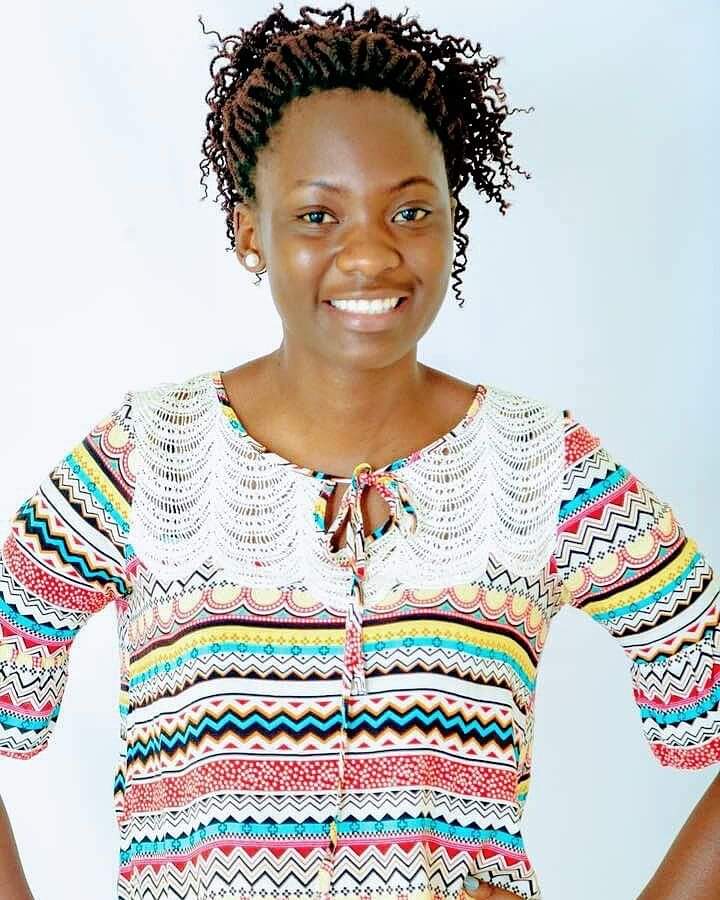 In what ways has your NGO tried to change their story and what results are you getting?
I believe that helping youths become more literate would mitigate some of these problems as youths who are literate stand better chance at "Thinking outside the Box". A girl who is well educated will delay having children and will also have access to contraception and the chances of her children going to school are very high.
What have been the major challenges facing your NGO and in what areas are you seeking intervention?
Book Harvesting has been a big challenge and we are forced to dip into our own pockets to purchase the books. Setting up community libraries where youths from different schools can access the books on a rotational basis especially during the long holiday seasons when they are very free is not an easy task. Rallying community own resource persons to support our cause has not also been very easy as well. Another challenge has to do with lack of role models in communities.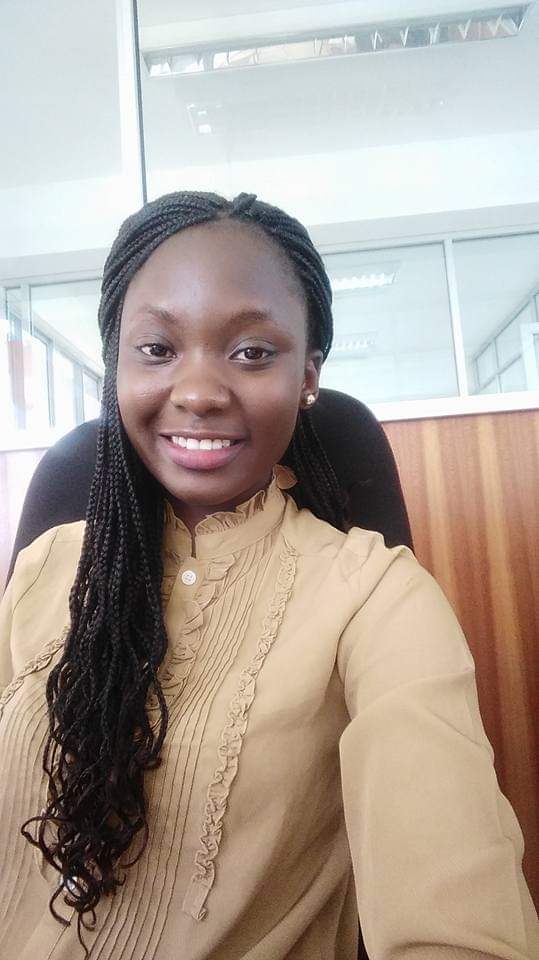 Do you see a brighter future or otherwise for rural African women and girls?
Yes. I believe the future belongs to the female. Progressively, rural women and girls are springing up from their communities and shattering glass ceilings. The African woman and girl child will be more empowered by 2030 than she is today when we take stock of the sustainable development goals. I won't be tired until this is realized.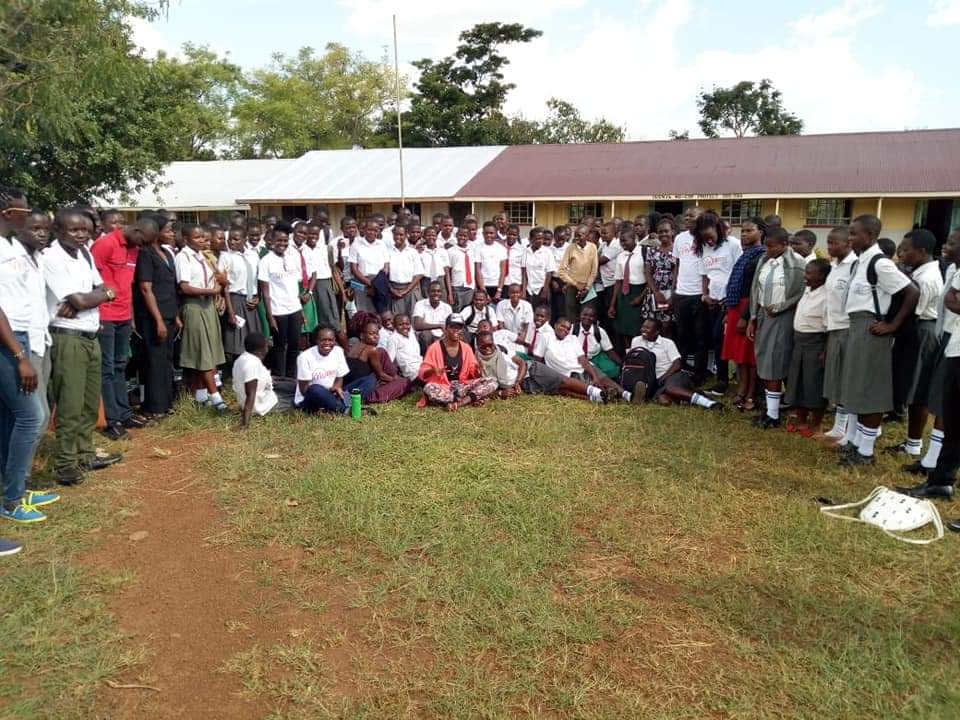 What should African leaders do to promote girl child education?
There is no valuable investment than in a girl's education. Taking action on girl child education should not only be limited to government and multilateral institutions. Civil society networks, business leaders, media organizations, academia, social enterprises and individual global champions all have a role to play. Governments should focus on a systemic reform with a gender lens. The approach of getting girls educated is to ensure governments have strong education systems one that enables all children to access good schools and quality learning opportunities.
Good schools must be in places where both girls and boys alike are given the opportunity to thrive and grow. Developing an education system where good schools are a reality including schools for marginalized girls necessitates systemic reforms in many of the countries where girls are behind.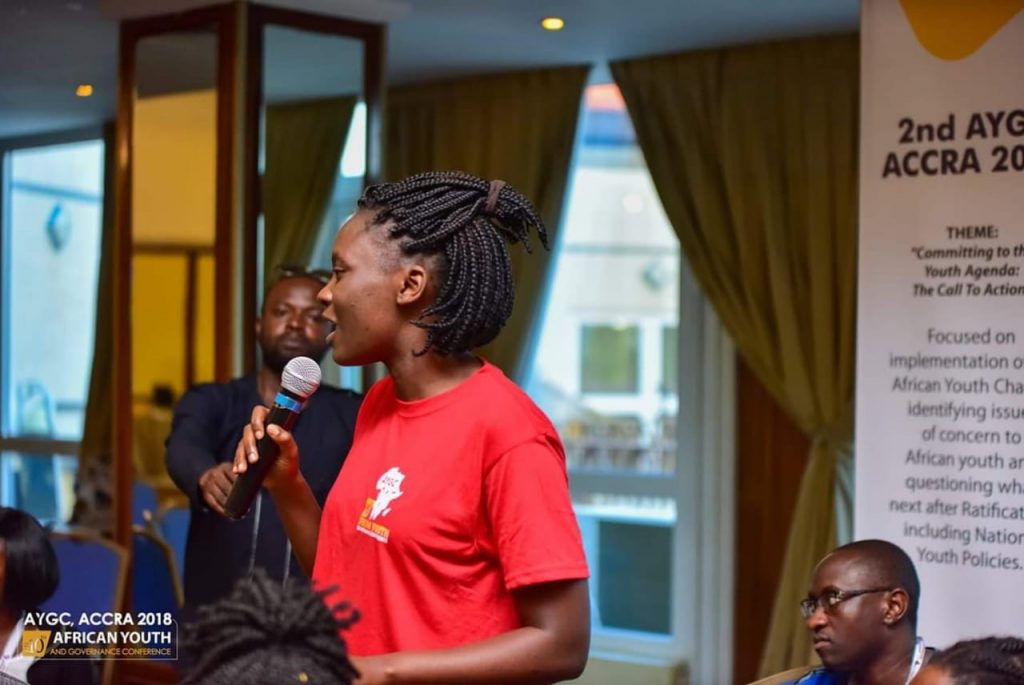 What are you working on at the moment and what should Kenya and Africa expect from you this year and the coming years?
I'm currently working on hosting an international book fair. It's an event that seeks to spread   African literature across the continent as participants will be swapping books from different African countries.  We focus so much on reading books from other continents whilst forgetting our own local content of African authored books. I am trying to change this narrative by encouraging readers across Africa to consume more of African authored books. The event will take place on 11th May, 2019 at Read across Africa Library in Kisumu, Kenya. Last year, through my organization, we reached five schools and initiated reading clubs impacting about one thousand young persons. This year, the goal is to reach 50 schools and launch community connect reading and literature clubs. As for Africa, the vision is to create an African themed library in every public place as we mentor inspire and empower young people closing in the African Union Agenda 2063 for the continent. I am also workings towards hosting a sustainable development goals run in my county later this year. Lest we forget, the future is female.